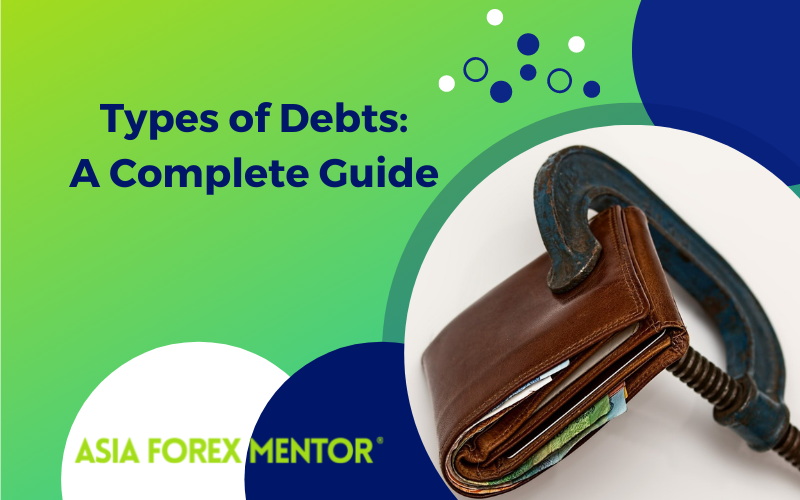 Types of Debts
Debts. These are the things that can give someone a pit in their stomach or trigger anxiety. It's the number that you do not want to see getting bigger. If you are reading this, chances are that you have incurred some sort of debt in the past. There are many types of debts and we will talk about all of them here.
Content
Types of Personal Debt
We will go over a different kind of debt later. Outside government and corporate debt, you can categorize debts into four main types of personal debt.
 Secured Debt
This is the type of debt that has an asset as collateral. Lenders usually refer to the credit score to determine whether a borrower can pay up. However, they may require the borrower to pledge any asset. This is how lenders cover their capital because they can then seize the asset if the borrower fails to pay the loan.
The perfect example of a secured debt would be a car loan. The lender gives you enough money to buy a car, but you also need to agree to share ownership over the title for the vehicle. If you fail to pay up, the lender can repossess the car and then sell it to recoup their losses. It is not a pretty picture, but at least most secured loans have a reasonable interest rate based on creditworthiness as well as the collateral's value.
Unsecured Debt

You do not need a collateral if it is an unsecured debt. That means, the only thing the lender relies on is the pure faith that the borrower can pay up in the future. The borrower needs to sign an agreement to repay the fund. Failure to do so would mean litigation and a meeting in the courtroom. Again, it is not a pretty sight since litigation can be a costly matter, both in time and money. For this reason, unsecured debts have a higher interest rate. Examples of unsecured debts include credit cards, medical bills, etc.
Revolving Debt
This type of debt is a touch complicated. The consumer and the lender agree on allowing the former to borrow up to a certain limit regularly. The best example here would be credit cards. There is a credit limit and you can spend freely so long as you are under the limit. When you maxed it out, you lose that privilege. Payment for revolving debts depends on the current loan amount. Revolving debts can be secured or unsecured.
Mortgages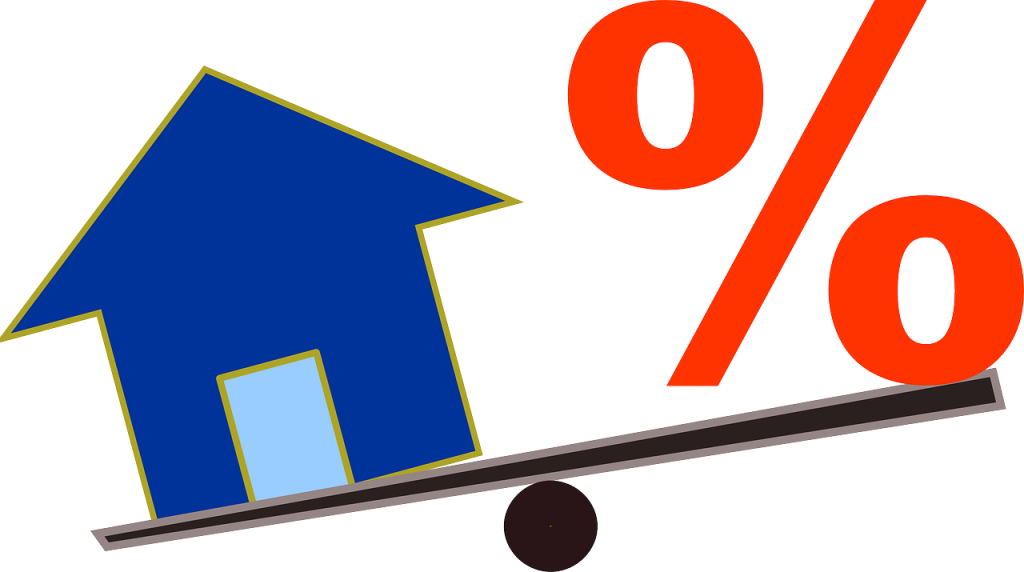 These are the most common and also the largest ones people have to deal with. These are loans for house purchases. The collateral here would be the real estate itself. Although the loan amount is massive, the interest is quite low compared to other consumer loan products. Other than that, the loan term is quite long, usually between 15 to 30 years so the monthly payment is affordable.
Also read: Price channels
Types of Debt in Economics
The types are not that clearly defined. If we are talking about the deficit, that occurs when expenses exceed revenues, or imports exceed exports, etc. Here, we can say that there are two main types of deficits. They are budget deficit and trade deficit.
When a government spends more than it earns, a budget deficit occurs. This counts toward the national debt. A trade deficit is when the value of the imports exceeds that of export. In other words, the government buys more than they sell in terms of value.
Other Types of Debt
If you happen to own a business, declaring bankruptcy can get some debts off your back. Most unsecured debt without any asset or collateral usually goes away with bankruptcy. Other than that, unpaid or overdue taxes, business debts, utility bills, personal loans, overdue bills turned over to collection agencies, medical bills, and credit card debts usually disappear with bankruptcy. However, there are 10 types of debts that do not go away even when you are filing for bankruptcy.  
Student Loans
You might see this coming from a mile away, but most Americans have to deal with student loans. There is a chance to have the debt discharged if you can prove that you suffered undue hardship such as a disability or other conditions so that they prevent you from working to earn money and pay your debt.
Most Tax Commitments
Sometimes, if you have unpaid income taxes for three or more years before the bankruptcy filing, you can get them discharged. That depends on where you live. Similar to student loan debt, it is up to the judge to decide. Keep in mind that if they rule in your favor, it is merely an exception, not the norm.
Secured Debts
Bankruptcy also does not remove all your secured debts. That includes mortgage or some expensive purchases you have made. Those things still belong to the lender, so you only have two options to get out of this debt. You can find other ways to pay them back or return those items.
Child Support and Domestic Debt
These are part of a divorce proceeding, outside the scope of corporation. That means, you cannot get them discharged in a bankruptcy claim, no matter how hard you try to convince the judge. If your divorce agreement said that you are responsible for your ex's debts, you cannot remove those either.
Reckless Debts
Debts incurred from malicious or illegal conduct cannot be discharged. That includes fraud, false representation, embezzlement, larceny, etc. This is pretty much to be expected since you should own up to your mistakes.
New Credit Card Debt
"New" here refers to the moment after you put in your bankruptcy filing. Any debt incurred at that point would not be discharged, even the unsecured debts. So, think twice before you go on a spending spree after you put in the paper.
Debts Previously Denied
If you have requested for a discharge once, doing so again will not change the outcome. So, you are better off not wasting your time and money trying to do it again. The court has records of past cases and they will refer to those when you bring it up to them again.
Other's Debt
When you are looking at your debts, make sure they are yours in the first place. It is pretty common to see debts belonging to other people with the same name, or those that belong to your ex-spouse or family member. Sometimes, it can be a result of identity theft. So, monitor your debts and make sure that every one of those is yours. It is bad enough that some debts cannot be discharged. It is even worse when you have to pay those that are not even yours.
Forgotten Dischargeable Debts
The court assumes that all the debts in your filing are all that you want to be discharged. They assume that anything else you leave out is the debt you chose to handle yourself. So, make sure that all dischargeable debts are included in the bankruptcy filing. Unfortunately, once you put the paper in, all other debts would not be considered, even if they are qualified. You cannot go back and retroactively include them in your case.
Types of Debt in Accounting
In accounting, debts are viewed differently. There are two main types of debts: short- and long-term. Short-term debts or short-term liabilities are debts below 12 months or within the current operating cycle. So, you have wages, accounts payable, short-term bank loans, etc. Long-term debts, also called long-term liabilities. These are the debts that go over 12 months or beyond the business' operating cycle. That means bonds, lease contracts, pension, etc.
Types of Debt Repayment
There are a few strategies to paying off your debts. But for simplicity, we will look at two of the most common way to pay them off. Both strategies follow the accelerated debt repayment plans. Both strategies involve paying off the minimum amount for all the debts and use the remaining money to clear a certain debt. The only difference between the two is which debt you should prioritize first.
The first strategy is to concentrate your remaining fund to eliminate the debt with the highest interest rate. This is the most effective strategy since you can save hundreds of dollars by removing the most expensive debt. It minimizes the amount of interest and time you need to cover all the debt. However, it takes a certain level of commitment to do so, not to mention that you need a steady flow of income.
The second strategy is to use the money to pay off the debt with the lowest interest rate. Compared to the first strategy, you would end up paying more and it takes more time to clear your debts. However, you can easily track your progress because you are settling smaller debts first. Plus, it is easier to implement.
Types of Debt Funds
These are not debts to your name. Some call it a bond. This is a way for governments or institutions to borrow money from the public. These are the safest investment option because of the regular income and low risk. There are many types of debt funds, all of which vary in terms of maturity. The longer the maturity, the longer you get the payment in interest. If you have a 5-year bond, that means it takes about that amount of time to repay all the debt.
Also read: Is forex legit
Types of Debt Collectors
A conversation with a debt collector might not be a pleasant experience. There are actually three main types of debt collectors, and each requires a different approach.
The first is internal or first-party debt collector. They work for the same company which money you owe. The term "debt collector" here is mostly for intimidation and you might not be in that big of a trouble. Sometimes, the company uses the term early to get you to take action. Since they come from the company, you can reach out to customer service to get more information, which usually will not be an unpleasant experience.
The second type is third-party debt collectors. These are the ones that you often see. They work on the creditor's behalf to get the money back. They are usually paid based on the amount of money they can extract from you. Since they do not represent the creditor's brand image, the interaction would be less than pleasant.
Finally, we have the debt buyers. These companies buy or acquire ownership of the debt from a creditor at a heavy discount. The creditor may choose to sell the debt because they could not collect the payment. So, they choose to recoup their losses. Debt buyers can then attempt to collect the debt. If successful, they do not have to pay the original creditor anything. These companies are probably the most aggressive of the three.
At the end of the day, you should only have to deal with the first and friendly group of debt collectors if you clear all types of debts to your name.
Also read: Best technical indicators for swing trading