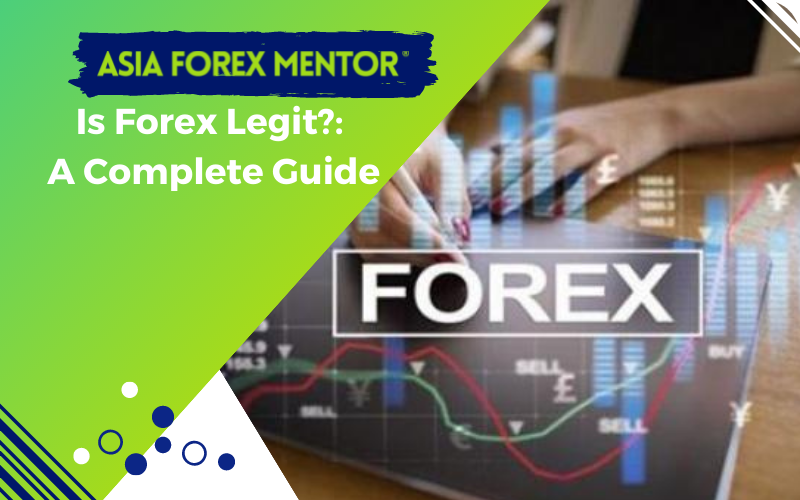 Is Forex Legit?
If you are new to the whole game, the idea of making money by swapping one currency for another seems simple. It sounds too good to be true. This begs the question, is Forex legit? The short answer is yes, it is legal. Just like any venture in life, not everyone is going to be successful from it, but it can be profitable. The long answer is the rest of this article. As you might expect, nothing in life is so simple.
Content
Is Forex Legit – Reddit Perspective
The best place to start would be the trading community on social media platforms such as Facebook, Twitter, or Reddit. Reddit is rather notorious when it comes to opinions, but everyone is surprisingly unified on the matter. Is Forex trading legal? Yes. Forex is indeed legit in and of itself. However, other Forex-related things may not be.
It is everyone's dream to make as much money as possible by putting in minimal effort. This is the foundation of every scam. Unfortunately, scamming is quite rampant in the Forex world. More specifically, in the education sector.
You see, many self-proclaimed Forex gurus claimed to make a lot of money trading Forex. They throw a bunch of figures at you. They might say that they make 1% gain consistently every day, which is an impossible figure. They promise that you would make so much more money if you spend $50 to buy their ebook, course, etc.
Luckily, you can spot this scam easily if you just spend some time doing your research. Researching is a skill you need to master early on if you want to become an effective trader. For instance, that consistent 1% profit a day is an impossible figure. If the Forex mentor is as famous as they claim to be, you would see mentions of them outside their website or forum.
Again, Reddit and other third-party forex trading reviews should provide you with enough information about that Forex mentor. If there is very little info, they are not that experienced and are just trying to make a profit from gullible novice traders.
It is also a similar story when it comes to the platforms where you trade Forex. Reddit users agree that binary options are a very bad idea. Some Forex brokers are out to get your money, but they are not illegal per se. They just enable a few options to make it easier to lose money. One such example is their massive leverage, sometimes going as high as 1:500. That means, you can get 500 times the return if the trade goes in your favor. But it also amplifies your loss, so that is something to watch out for.
If you want, TradersUnion, 55Brokers, and other websites provide you with an exhaustive Forex scammer list. Before signing up to any trading platform, check to make sure they are not on the list.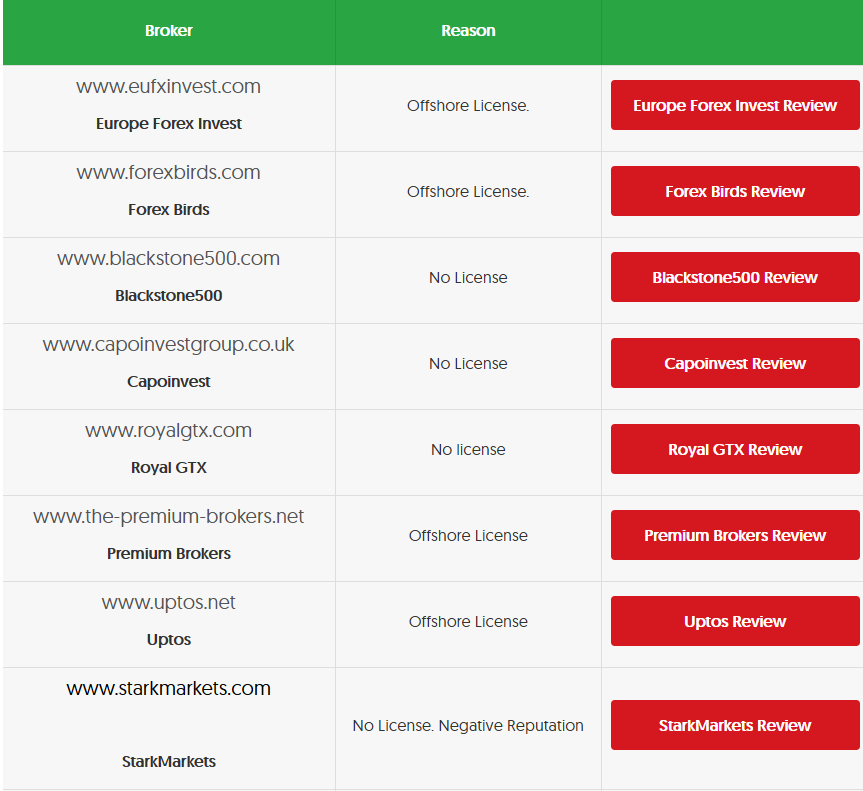 Forex Trading for Beginners
As you can probably tell, most of these scams are targeted toward novice traders. So, if you are new to the whole thing, there are a couple of things to keep in mind.
First and most importantly, information is everything. The more information you have, the better your decisions would be. That can come from news sources but make sure that their reports are accurate. Build up a small collection of those. Also, information can come from your indicators when you trade with the chart. The charts do not give you that much information. The indicators can give you an early warning of a trend that you can exploit. The complexity of your strategy scales with how many indicators you use.
If you are completely new to the whole trading world, do not fret. There is a lot of stuff to learn, but there are plenty of free online resources to get you up to speed. We have some YouTube videos you can check out to gain a basic understanding. That and some more articles online should be enough for you to understand what traders are talking about.
Of course, no matter how much reading you do and videos you watch, they amount to near nothing until you put it into practice. That means, you want to learn to trade with live data. Fortunately, you do not have to worry about burning your extra cash trying to learn how trading works. Many Forex trading platforms offer demo account with virtual cash, and you can use it to trade with live data. This is also a good way to practice some trading strategies as well.
Also read: Forex Trading For Dummies
Is Forex Worth it?
This is a tricky question. If you hang out in the community for a while, you often see a lot of people losing money in their trades. This can be disheartening. You also see people making massive gains or some famous individuals making bank from one position. Is Forex trading for real? Yes, and you can make a lot of money quickly if you play your cards right, that and a little bit of luck.
If there is only one thing anyone needs to know before they get into this game. This is the fact that you win some, and you lose some. Sometimes, you make a lot of money because Lady Luck is on your side. Some other times, you lose money even though you got everything right just because you are unlucky that day.
There is always that uncontrollable, unpredictable factor. So, chances are that you can and will lose money at some point. The best thing you could do is to minimize that damage. That comes in the form of stop-loss and using leverage as sparingly as possible. The best thing you can do next is to never risk more than one or two percent of your total capital on any given position, although some traders work with more or less than that.
Speaking of money, only put in as much money as you can afford and are willing to lose. That way, in the worst-case scenario where you lose every penny in your account, your overall financial health remains the same. Unfortunately, quite a lot of people ignore this important tip and put in extra money just to chase after the next profit, only to lose everything again because they forgo strategy and let their emotions guide them.
You also often hear that only one percent of Forex traders make a consistent profit. To tell the truth, it is difficult to accurately estimate what counts as a "successful" trader. Do you have to make a profit consistently? That is an impossible task. Do you have to make more money than you put in? If that is no longer the case, would that trader no longer be successful?
Semantic ambiguity aside, Forex is not for everyone. It is the same with every other venture in life. But there is no reason not to give it a shot if you are interested. Sure, it takes time and effort to understand the basics. If you play your cards right and with a bit of luck, you can make some good money on the side. Who knows? You might just become financially independent just through Forex.
Also read: Day Trader Salary And Their Profit Target
Is Forex Legit and Profitable?
Is Forex legal? Yes, it is legal. But the answer is only true so long as you only talk about the market itself. When you extend the definition to cover other parties in the ecosystem, we would wander into the grey area.
Learning the basics of trading is a steep hill for many people. Unfortunately, not everyone is guaranteed success even after they put their time and effort into it. People who went in without a plan and a solid understanding of the market can end up losing a lot of money. Those who do put in money and time stand a better chance of earning some profit.
You can start by learning from free online resources, of which there are a plethora. But that can only get you so far, so you should try out a Forex course. Again, make sure that the mentor is successful and has plenty of experience in the field.
If you are interested in subscribing to a Forex course, why not check out our One Core program? We go over our ROI-centric trading system that is compatible with every market, be it crypto, Forex, stock, commodity, etc., so long as it has a chart. You won't be making millions overnight unless the stars align. But what our trading system brings you is the ability to identify and set up trades that have a high chance of making a profit.
Is Forex legit? The market itself is legal, but you need to put in a lot of brainpower to master the art of trading. However, you do not have to contemplate whether you should enrol in our course. You can grab our five-part trading system course for free so to erase any doubt of the value we provide. That free course alone should improve your trading toolkit. When you see the value in that course, you will understand the value we deliver in our One Core program. It will shorten the learning time so you can start making money as soon as possible.
Also read: Best Forex Strategy For Consistent Profits