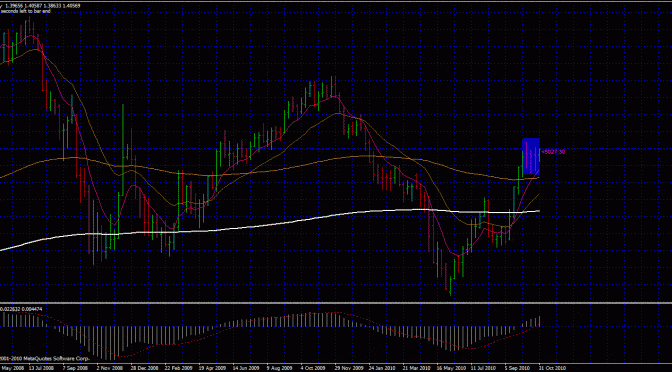 Forex Trading Pair: Eur Usd
In the weekly chart above, we can see in the highlighted box showing 3 pins that are gunning up. This is a nice indication that Eur Usd could be possibly heading up.
Therefore, when we saw this at the start of the week. We are keeping watch for price action confirmation in the lower time frame – eg. 4hr, 1hr to give us an entry to take it long.
Let us look at the 1hr time frame.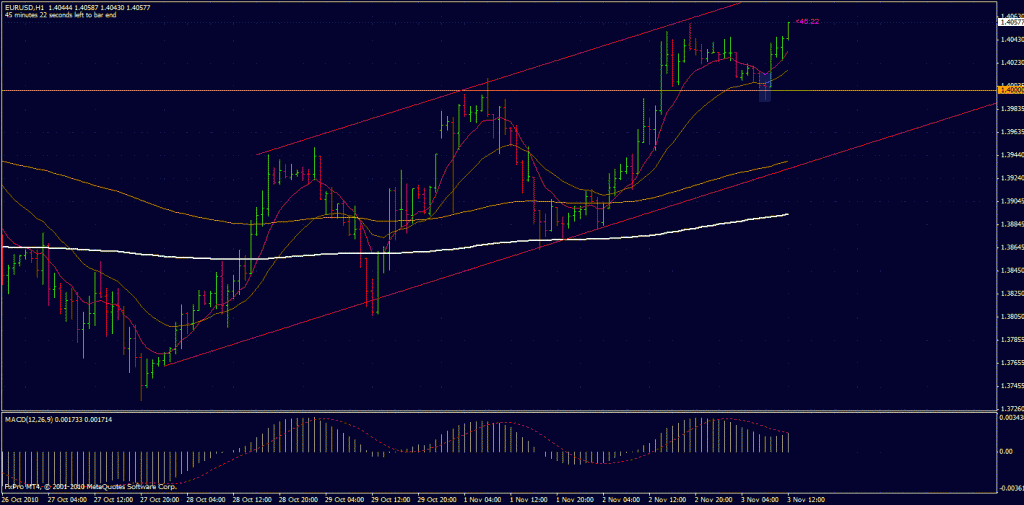 We can see a nicely shaped pin right at the confluence of the price pivot drawn by the orange line at 1.4000. This is a fantastic area for the pin to form. And what more it is on an uptrend as stated in the weekly time frame.
Therefore, we entered on the break of the pin and have already taken partial profits and as usual, have shifted our stop-loss to breakeven for a "Free" trade now.
In the 4hr time frame: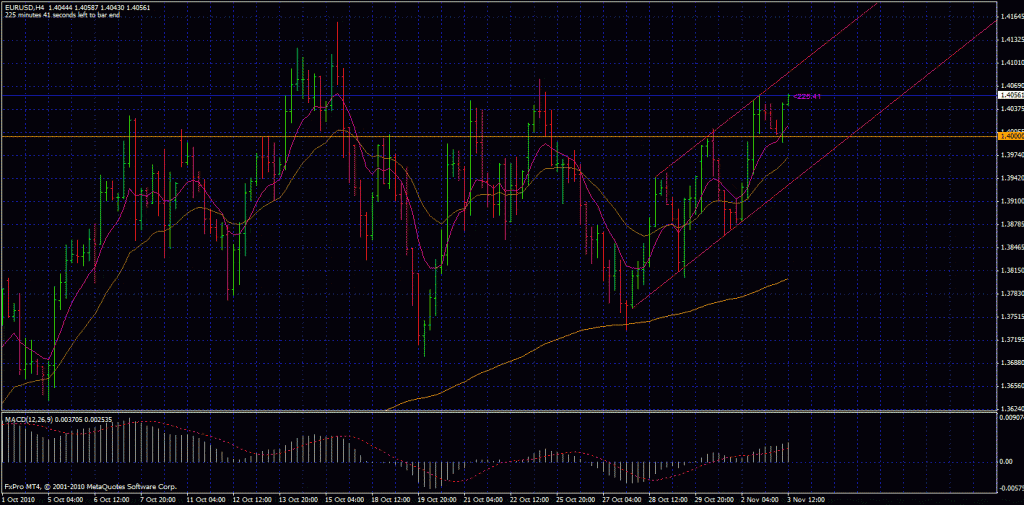 We can see that it is an overall uptrend with the red trend lines drawn to mark the channel.
As mentioned before, this is the TOP DOWN APPROACH. Where we see confirmation in the higher time frame before zooming down to the lower time frame for price action confirmation to enter.
If you like the above post, do drop a comment below. =)
See you in our group.
To an awesome trading as always,
Ezekiel Chew
Next Advanced Article: Top down approach example 3