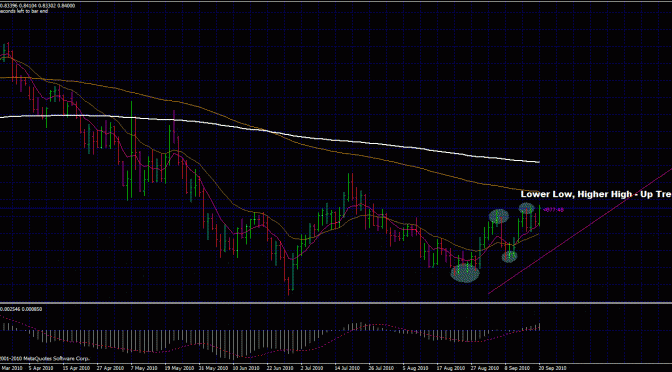 Forex trading strategies: Top Down Approach
Let's look at a recent pair Eur Gbp. When we trade forex, we would always want to trade with the main trend. Even though it is an old say "trade with the trend" or "the trend is your friend". Sometimes, it is always the simple things that work.
In this pair. As we can see from the chart above – Eur Gbp Daily Time frame. It shows lower lows, and higher highs – drawn by the circle in the chart. This represents an uptrend.
Therefore, we would want to zoom down the time frame to look for price action + confluence entries to enter.
Let's look at the 4hr chart: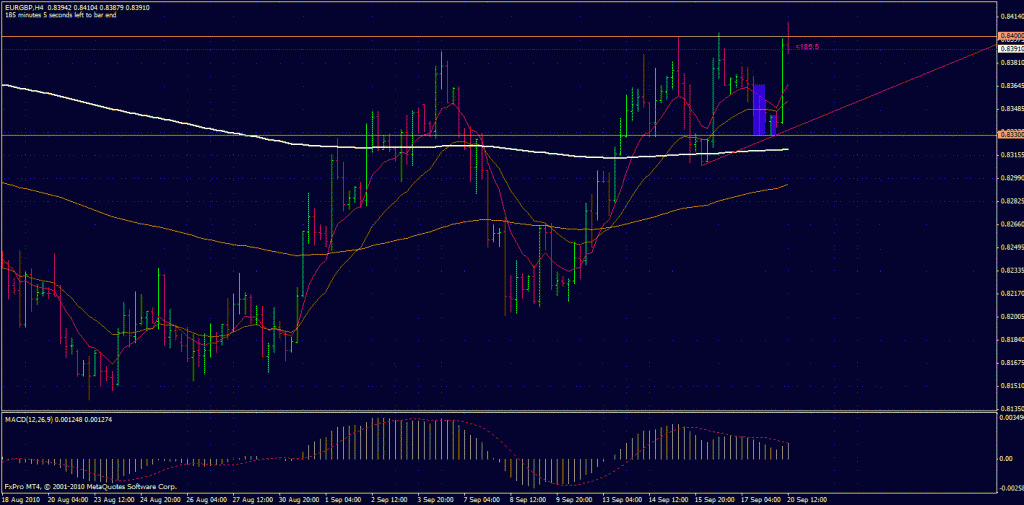 In the chart above, I have highlighted 2 pin bars in the blue boxes. Those are good possible entries since it is formed at the low of an uptrend.
Remember, it is always best to enter at the retracements of uptrends or downtrends. And it is in confluence with the price pivot at 0.83300.
Let's look for more reasons – confluence to enter the trade. Remember, in forex trading. It is about probabilities.
The higher the probabilities, the greater the chance of winning.
Let us zoom down to the 1hr time frame: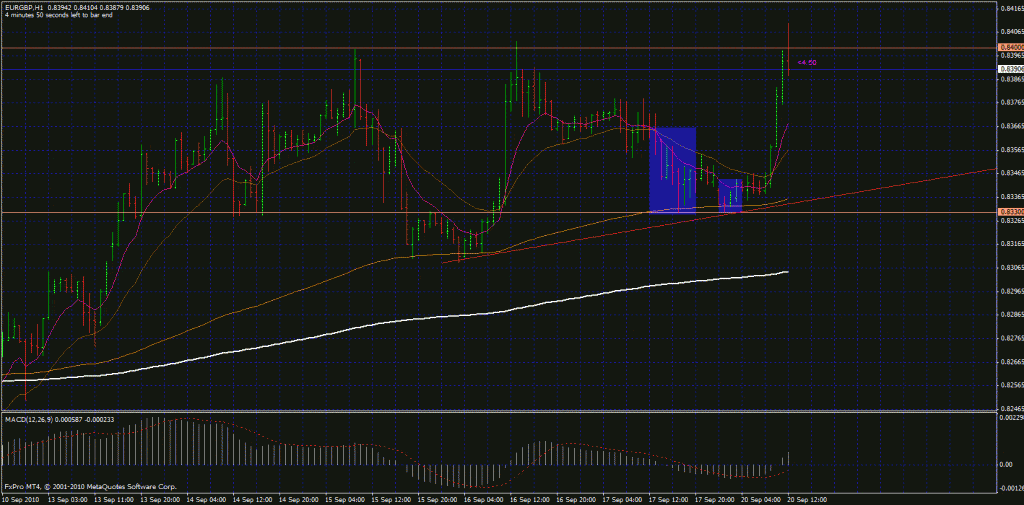 From the chart above, we can see the highlighted box that represents the pin bars in the 4hr time frame are also pin bars in the 1hr time frame. That's great news to see.
And, it is in confluence with the 150 moving average acting as the support. Therefore, whichever pin bar we use as the entry point would still end up well.
To conclude, in this trade the reasons for entering are:
– The pair is in an overall uptrend
– Pin bar in the 4hr time frame
– Price pivot in the 4hr time frame
– Pin bar in the 1hr time frame
– 150 moving average in the 1hr time frame
Point to exit as shown is the price pivot at 0.84000 which is a resistance area for the previous highs.
In this trade, our risk reward ratio is yet again a 1:4 ratio. Splendid it may seem, but these are the trades we take always. Which accounts for our account size Growth!
Next Advanced Article: Top down approach example 2