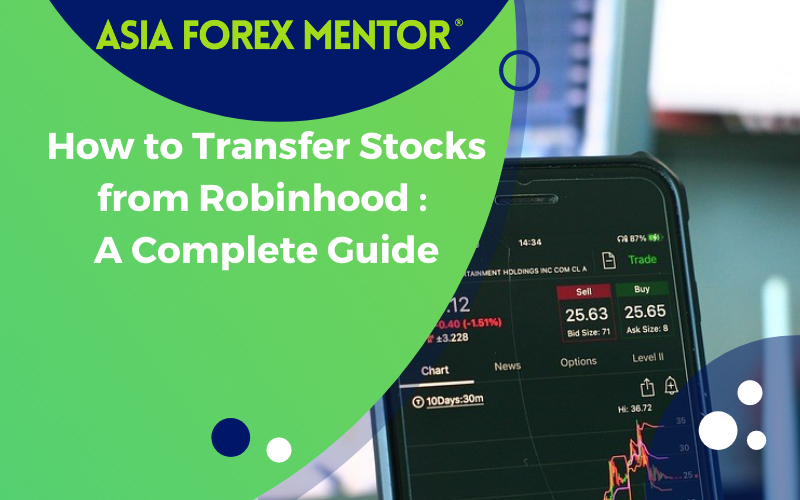 How to Transfer Stocks from Robinhood
So, you want to transfer stocks to another brokerage platform. Perhaps you got into the swing of things and want to try out a new trading strategy. However, your broker does not provide such a feature. Perhaps you realize that you can get a better deal with another broker who offers lower costs and additional features. Whatever it is, you are currently committed to a broker and you want to jump ship. What to do? Here, we will discuss how to transfer stocks from Robinhood.
Content
Can You Transfer Stocks from One Robinhood Account to Another on the Same Platform
Unfortunately, there does not seem to be an easy way for RobinHood transfer stock to another person. The only stock transfer you could do with your RobinHood account is inbound or outbound transfer. Transfer between accounts on the same platform is complex since there are tax obligations and whatnot that get in the way. You can try to contact customer support and explain your situation to them.
How to Transfer Stocks from RobinHood – Outbound Transfer
How to transfer stocks from RobinHood? Reddit users showed how you can do that using Fidelity. Fidelity is free and simple to use and many Reddit users are migrating over to the new platform. You open an account with Fidelity, ask them to request a transfer all of your assets from RobinHood, approve the process with your Robinhood account, and pay $75 for the RrobinHood transfer fee. And that is it.
Another user suggested selling your stocks to avoid that $75 fee, but there is another problem. When you sell your stocks, you also trigger a capital gains tax, which can cost you more than the transfer fee. It is better to just transfer your stocks so you can continue to have full ownership of them.
If you visit the RobinHood Securities, LLC website, you would have more details on how everything works. For your convenience, we will summarize everything here.
When you make such a transfer, you do so through the Automated Customer Account Transfer Service (or ACATS) transfer. Users can decide whether to perform a partial or full transfer, with the latter resulting in the closing of the RobinHood account. If you want to keep your account, you need to go down the partial transfer route. Regardless, there is a $75 fee for the account transfer.
Before you can initiate any transfer, your account has to be clear of any restrictions or negative balances. Otherwise, the transfer would be delayed until you sort everything out. To initiate the transfer, you would need to contact the other brokerage and get them to initiate the transfer. In other words, you need to have an account open with another brokerage to initiate the transfer. Upon your request, the other brokerage will contact RobinHood to begin the process.
Also read: How to make money in stocks
Robinhood also points out that users need to make sure that you only transfer using ACATS. You may hear about other methods of transfer such as DTC or transfer agent transfers, but ACATS would be the safest option.
Your new brokerage may also ask for your RHS (Robinhood Securities) account number. If so, you can find it by going into your account and the "Investing" section. If they ask for your DTC number, Robinhhood's DTC number is 6769.
How to Transfer Stocks from Robinhood to Sofi and other Brokerage
The process on how to transfer stocks to TD Ameritrade or any other broker. The only thing you need to understand is the difference between a full transfer and a partial transfer.
If you initiate a full transfer, Robinhood will lock down your account. This is to ensure that the transfer process is completed smoothly. That means, you cannot use your account to buy or sell additional stocks after you pulled the trigger. You also cannot deposit or withdraw any fund, or many any trades. That said, you still have complete ownership over the securities and positions. After the transfer is complete, your broker would update them to reflect the current market value.
After closing your account, you also might receive other assets. This is a residual sweep, which is the process of transferring securities that may remain on your account after the ACATSa transfer. So, you are not losing out on anything even after closing your account. Residual sweeps are pretty common if you have unsettled trades or dividend payments from your stocks after you initiated the transfer. You should see this every week after the initial transfer and the process is automated.
But if you do not want to close your account with Robinhood and just want to transfer some stocks to a new platform, then you need to initiate a partial transfer. Again, they would temporarily freeze your account to complete the transfer. The only difference here is that your account would not be closed and only selected assets would be transferred. Everything else would remain and updated to reflect the new market values.
Keep in mind though that full shares would be transferred in whole, whereas fractional shares would be liquidated and the funds transferred to the new brokerage account after the residual sweep. If you want to cancel your stock transfer, just contract the other brokerage before the process is complete.
Also read: How to read a stock chart
Other Fees Associated with Robinhood
Robinhood made it clear that they try to remove as much fee as they could. After all, their motto is to democratize finance for all, which means lowering the barrier to entry. That means, they do not charge you for opening, closing, or maintaining an account with them. Other omitted fees include inactivity fees, transfer fees, card replacement fees, and in-network ATM fees. That means in Robinhood, transfer to bank fee is zero. They would not charge you anything for transferring cash between your bank and your brokerage account. The only fee you have to think about when making a stock transfer is the $75 ACATS transfer fee.
Special Offerings from Ameritrade and SoFi
One reason why people prefer TD Ameritrade over Robinhood is the ability to transfer assets from one account to another. This little feature is useful when you want to gift a share to another person so they do not have to spend money on buying a share.
To transfer stocks to TD Ameritrade from Robinhood, you just need to fill an online application to open an account with Ameritrade. Then, log in and go to your account settings, then click on "Account Transfer". You may need to provide certain information such as the aforementioned RHS and DTC number. Then, the people at Ameritrade would handle everything else for you. It is simple and hassle-free.
When it comes to SoFi Investment, they have a special offer for those who have a particularly large set of assets to transfer. As mentioned before, Robinhood charges $75 for the ACATS fee. However, if your assets are worth at least $5,000, then SoFi Investment would cover that for you, but not any more than that amount. In practice, it works a bit differently. You still need to pay Robinhood $75 and then you need to contact SoFi Investment so that they would reimburse your money over the ACAT transfer.
Also read: Day trading for beginners
Learn Stock Trading with AsiaForexMentor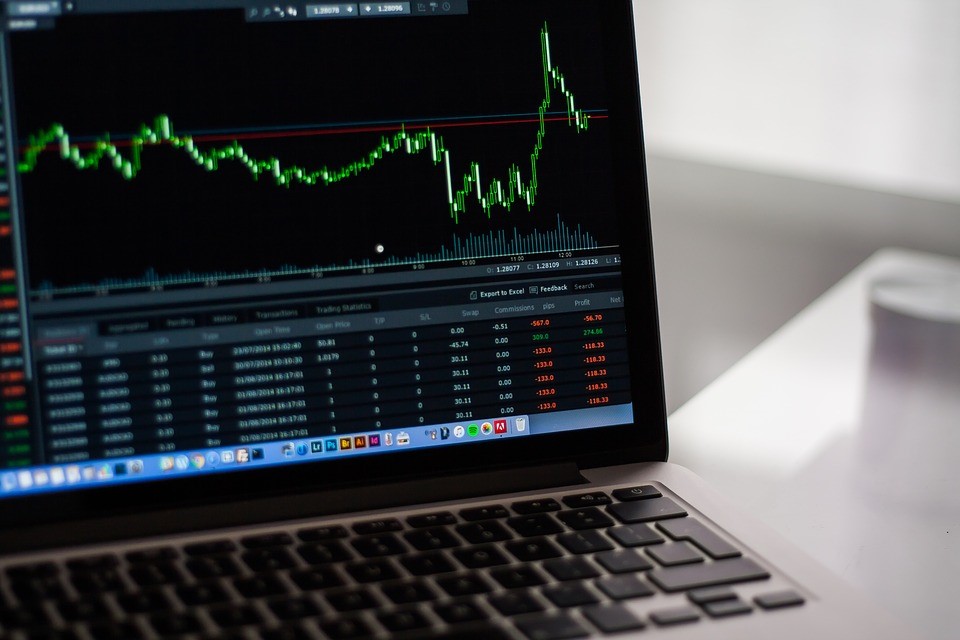 After you set up your account, you would want to trade. However, sock trading is complex and it takes a long time to understand all the intricacies of the game. It might even cost you a fair bit of money. Luckily, you do not have to put yourself through all of that hassle.
You can enroll in a trading course with AsiaForexMentor. Through our One Core program, we will equip you with the technical know-how to set up a high-probability trade with our effective ROI-based trading system. No longer do you have to try out an ineffective and vague trading strategy someone posted online. With our trading system, you can identify trading opportunities and set yourself up for profit consistently.
The best part is that our trading system is designed to be compatible with every market. That means, even if you decide not to trade stocks, you can still apply what you learned from us in the crypto or forex market. As long as the market has a chart, our trading system will work. But if you want a sample of what we have to offer, we have you covered. You can grab our five-part trading course for free. It should elevate your game and help you make better, more effective trades. Then, you will understand the value we provide in our One Core program.
Finding a suitable brokerage is important. They should handle everything for you so you only need to worry about setting up trades and predicting the market. For this reason, you need to shop around and compare all the brokerage firms and see which one would be suitable for you. How to transfer stocks from Robinhood to any other platform should be pretty much the same between various brokerage platforms.