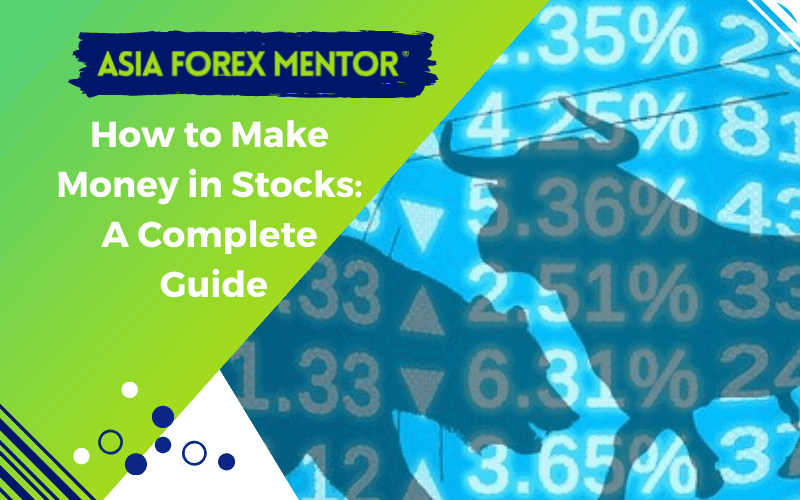 How to Make Money in Stocks
The stock market is one of the oldest global markets out there. There is a lot of money flowing through it every day. With a little bit of cash and trading know-how, you can make a nice living off trading stocks. The best part is that this is a relatively stable market, unlike cryptocurrency. Plus, you have options that are both safe and effective for a lot of people. If you find the crypto market to be too unpredictable for you, then you would feel right at home trading stocks. Here, we will discuss how to make money in stocks.
Content
How to Make Money in the Stock Market with Little Money
There are two main ways to make money in the stock market. How long does it take to make money from stocks depends on your investment strategy.
The first is stock trading. Usually, this means short- or long-term trading where you speculate whether the price for a particular stock would go up or down and then take the appropriate trading position. The goal here is not to hold onto a stock for a long time. Rather, you buy and sell the stocks as the price fluctuates. While this is a faster way to make money trading stocks, you also need to be knowledgeable in the market to make any decent returns.
On the other hand, we have the investment route. This is what many people prefer. You just buy stocks and hold onto them. The idea then is to bet on the price going up, and it usually goes up if you invest in the right companies. This approach is basically 401k and it helps build up the retirement fund. As you might expect, you do not make a lot of money in the short term. In fact, investing in stocks is only viable as a way to build up a good financial habit of saving money.
Making money in the stock market with little money would be difficult. The path you should take depends on your financial circumstances. Why do you want to invest only a little bit of cash into the market? Is it because of your bad financial situation or is it because you just want to test the water without putting too much capital at risk?
The distinction here is important. If you are in a precarious financial situation and you can only afford a little bit of cash, then perhaps stock trading might not be for you. Of course, you can absolutely start trading stocks even when you have a little bit of cash, but the problem lies in the psychological side of things.
Many novice traders got into the stock market looking to make a lot of money quickly. Now, that is fine and all, but they need to understand the reality of the situation. As a stock trader, you make trades when opportunities present themselves. Unfortunately, you just cannot rush the market to force an opportunity. Even worse still, some of the most sensible moves yield only a bit of cash.
Also read: Forex trading for dummies
Some people are a bit desperate and they want a lot of money now. So, they take risky positions that would yield a lot of profit if things work out. More often than not, it does not work out well for them and they end up losing even more money.
So, if you are in a bad place financially, perhaps stock trading may not be the best option for you. If you have some spare cash, it is better to invest in yourself. That means using it to learn a new skill that could land you a better job. When you are better placed financially, you can set aside more cash into trading or even investing in stocks.
Of course, you can always save up that little money and buy a "how to make money in stock" audiobook or enroll in an investment course. But that does not change the fact that you do not have much money at hand to trade. In the trading world, you win some and you lose some. That means, there will be a time when you lose money. Sometimes, a lot of money. If you are not financially well-off, such a loss can have a major impact. When you ask "how to make money in stocks", Reddit posts can only get you so far.
However, if you are financially stable, have some extra cash, and want to do something with it, investing in stock is a good option. But you do not have to put a penny at risk. Many brokerage platforms offer a demo account that allows you to trade with live data and virtual currency. If you want to practice, this is the best place to do so.
Also read: How to read a stock chart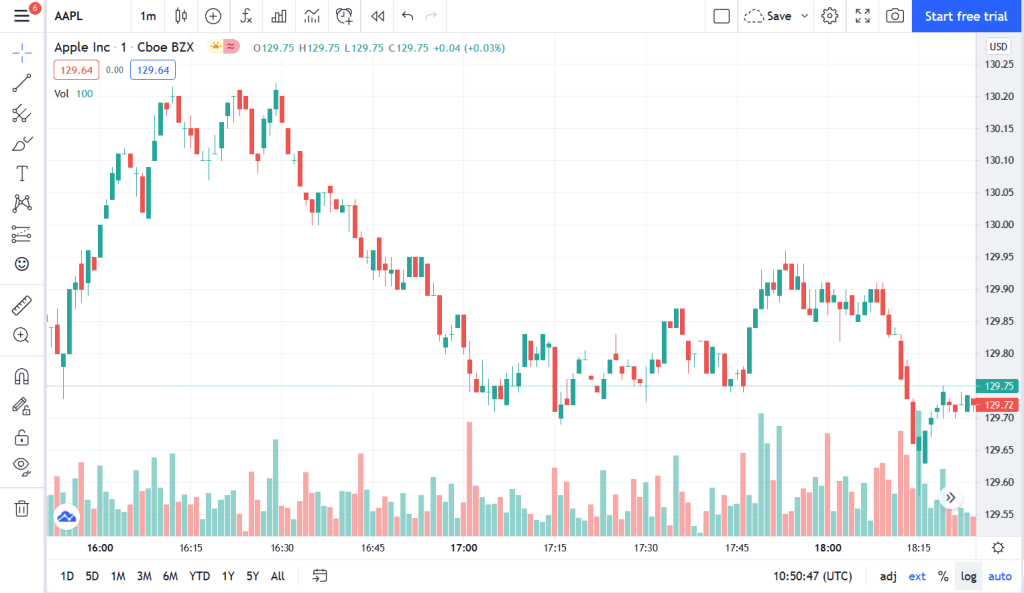 How to Make Money in Stocks – William O'Neil
When it comes to making money from stock, there are many considerations. Do you focus on growth or the value of the stock? Do you buy stocks when they are cheap or because you expect them to go up in price? According to William O'Neil and his book "How to Make Money in Stocks" – Amazon ebook, growth is everything. It does not matter if the stock price is low now. So long as there is growth, there is a lot of potential for profit. At the end of the day, this is what every company wants.
From his book, we can derive some important lessons. Here is a "how to make money in stocks" – William O'Neil review.
Growth is everything. Accept no substitute. It is a sign that companies are getting bigger.
Look at the product. Although you might not be interested in buying that company's products, what they are selling also has a bearing on their growth potential. Always invest in companies that offer innovative solutions.
Look at the management team. These people are the face and head of the company, so you want the right people at the helm. That means, entrepreneurs and visionaries. These are the people who also focus on growth.
Just because the stock price is low does not mean it is a good investment option. In fact, it might be a bad idea to buy stocks because they are cheap. There is a difference between stocks that started out cheap and remain cheap (which might grow) and stocks that started strong and are now down. The latter indicates that the company is underperforming and it might get worse in the future. Instead, you should focus on stocks that have growth potential, even if they are expensive.
Look at the relative strength. It shows the stock's strength compared to others in the market. If the relative strength is high, it means that the stock outperforms its peers, and there is a good reason why it does. It might be a good investment option.
Follow the institutional investors. These people have a better view of the situation than your average retail investor. You can trace their moves by looking at stocks with supports from large institutions.
Take a risk sometimes. There may come a time when you see a fledgling startup. You read their documentation, saw their products, and think they have a lot of potential in the future. But since they are a startup, you might be hesitant. If your gut is telling you to invest, and all other facts point toward the company's growth, invest. That startup might be a household name in the next few decades.
What O'Neil wants to point out is that there are limitations in his growth investment principles. For one, he focuses heavily on specific companies, not sectors. That means, his advice could work on tech firms, but not for all other companies.
This is because the sector sometimes moves together, such as airline, gold, and the energy sector. Stocks in these areas move up and down together as a result of major forces. That could be the economy, politics, and other monetary policy.
O'Neil usually ignores the bigger picture and looks at the specific financials of the company such as revenue, profit, and other income-statement items. His shortcomings aside, William James O'Neil "How to Make Money in Stocks" PDF book is still an excellent guide for investors who want to invest in growth stocks. It is very much worth a read.
Also read: Crypto market vs stock market
Learn How to Make Money in Stocks
Reading a stock investment book or any other online articles can only get you so far. Luckily, you do not have to spend that much time trying to learn how to trade or invest in stocks. If you want to expedite the learning process, the best option would be to enroll in a trading course.
Here at AsiaForexMentor, we offer you our One Core program, a course that equips traders with our effective ROI-based trading systems. It identifies trading opportunities that have a high possibility of returns. With this, you can set up favorable trades and make money more consistently.
Not convinced? You can check out the positive reviews from traders who came to us to learn how to make money in stocks. Our trading system works with every market with a chart, not just stocks. So if you want to try your hands at forex trading or even crypto trading, you can use what you learn from us and still be effective in those markets.