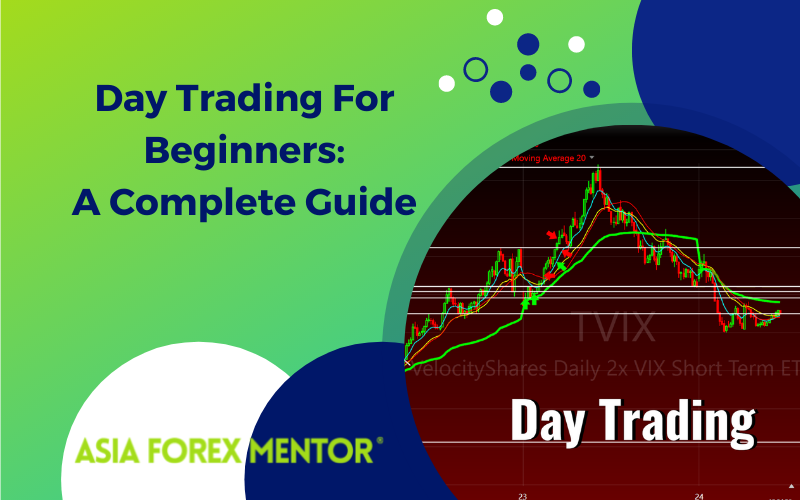 Day Trading for Beginners
You may have heard of day trading and its potential for making money. And you might be wondering if this is a good way to make some extra cash on the side. You might want to know if you can do this full time. If so, you are at the right place. We will discuss everything about day trading for beginners.
Content
Day Trading for Beginners – The Basics
If you are completely new to the game, we can start with what day trading is. It is the act of buying and selling assets within the same day, sometimes even multiple times. Traders take advantage of the small price movement to score some profits here and there. If you play your cards right, you can make a fair bit of money.
As you might expect, to make money reliably, it takes a certain level of finesse and know-how. In other words, it is a rather risky game for a newbie or anyone who goes into this game without a solid strategy. That means, day trading is not for everyone.
Another thing to keep in mind is that you need to trade through a broker. They are the ones who would relay your order to the market. Some brokers are better suited for day traders than others. We will go over some of the best brokers for day trading later.
Day Trading for Beginners – Reddit Advice
If you go on to Reddit, you will see plenty of advice on how to start day trading. They do not give you a specific starting point, and that is because what market you trade depends on you. You can try futures, commodities, stock, Forex, etc. Each market is unique and requires familiarity.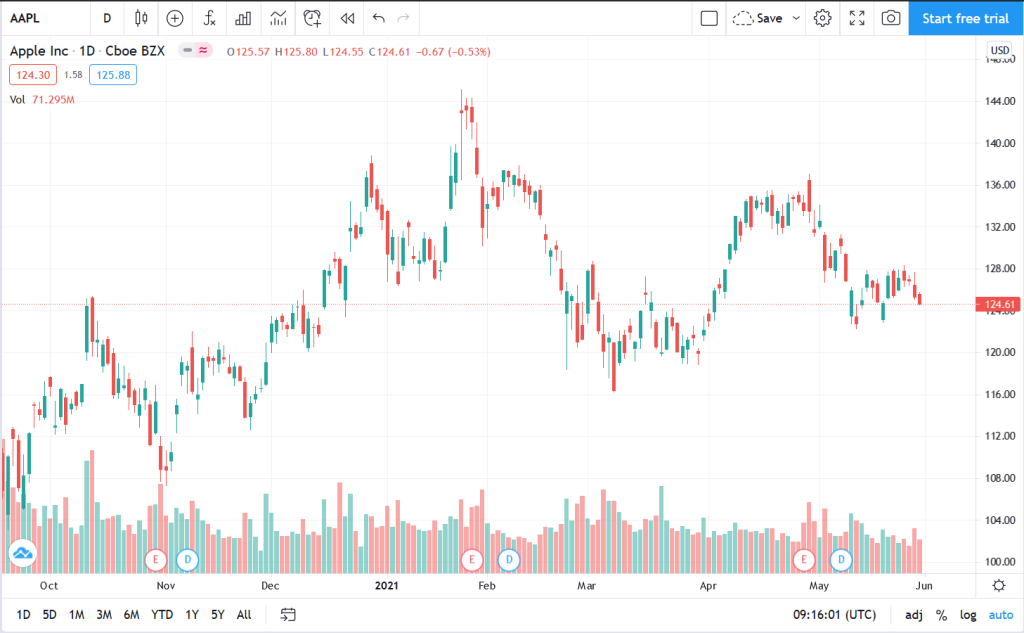 For this reason, the first thing traders tell beginners is to just sit there and study the market. Sure, looking at charts and stuff might be boring, but there is excitement to be had when you put all the pieces together. It does not matter if you want to learn day trading for beginners – UK, US, or in any other countries. A good place to start would be here.
There are plenty of brokers out there that allow you to view live data and play around with their indicators without even signing up. TradingView comes to mind here. Spend some time tinkering around and get used to the layout. You may notice that there are a lot of indicators to choose from, but you only need a few most of the time. Some of the most popular indicators include Bollinger Bands, RSI, Stochastic Oscillator, MACD, and EMA. You can check out our previous articles on day trading to see what these indicators do and a few strategies that involve their use. They might seem confusing, but they will come to you naturally with practice.
This brings us to the next point. Trading requires money, and that is going to come out of your pocket. But you do not have to waste money when you just want to practice trading. There are plenty of brokers out there that provide you with virtual money and live data as a way to help you practice your trading strategies. Take as much time as you want on these platforms and see how much money you would make on the real market.
Most platforms give you $100,000 to start with, but most traders do not have that large capital when starting out. If you can, set it to a more reasonable amount. Starting with $25,000 to $30,000 is a good start since the amount is just large enough to give you some wiggle room. When you understand how things work, you can try setting it to the same amount as the money you have to trade and see how you can handle yourself out there.
If you are here, chances are that you have been doing a bit of digging. You might also see that there are plenty of other websites that provide some good information on day trading. That is also a good place to start, especially if you are a complete beginner. You want to know what going short, long, trend, stop-loss, take-profit, and other terms mean. It would be silly not to take advantage of the free resources on the internet.
You can find some helpful advice on Reddit itself. Keep in mind that the disclaimers are there for a reason. There can be some bad advice mixed in with good advice. You can tell which is which based on the comment section, but then there are cases where the answer is not that clear-cut. So, take the "this is not financial advice" disclaimer seriously and take everything you read online with a grain of salt.
You do not need a day trading for beginners app with all the free resources on the internet. That said, no one is going to give their trade secret away, at least for free. That means, the free information you get from the internet can only get you so far. The real moneymaker is behind a paywall, meaning that you need to buy a day trading for beginners book or enroll in a trading course.
Also read: Best technical indicators for day trading
Day Trading Rules
There are a couple of things all traders need to keep in mind when they sit down and look at the charts, other than what we have covered thus far. These are not rules written in stone, but adhering to these principles can save you a fair bit of money down the road.
Information is Everything
One can never overstate how important information is. Some market relies on information than others, aside from the knowledge of basic trading methods. Day traders operating in the stock market or crypto market need to stay on top of the latest developments in their respective markets. Many events can cause a shift in the market trend, which demands a new strategy. If you are fast enough, you can take advantage of this sudden shift and make a lot of money in the process.
That means, you want to build up a selection of news sources. If you are strapped for cash right now, there are plenty of free daily financial newsletters. Find the one that delivers objective and accurate information and subscribe to their newsletter. Of course, since you are getting this information for free, expect to be spammed with ads. But if the information they provide is useful, then dealing with the ads would be a fair price to pay.
Ideally, you should be getting daily updates on the market so you know what to expect during the day. Subscribe to at least a few newsletter sites so you can stay on top of the game. You will encounter conflicting information down the line and it will not be clear who is right and wrong. Then, you just have to rely on your experience and gut to determine what would be the right move.
Don't be Greedy
It can be disheartening to be making pennies from trading. But that is just how it goes sometimes. If you do not start with a small loan of a million dollars, chances are that you won't be making a lot of money right off the bat.
That said, some brokers offer leverage, which multiplies your profits and losses. It can be tempting, especially for beginners, to use leverage to boost their profit potential. However, you should use it sparingly or risk losing a lot of money over a bad position.
If you are new to trading, it is best if you build up confidence in small profits first. You can then start pushing the boundary bit by bit and see where your risk tolerance lies. That means you should have a good idea of how much money do you expect to get from your position. A risk ratio of 1:2 means that you are expecting twice the payout compared to the money you put into the position. The higher the ratio, the higher the risk and reward.
When the market goes against you and you lost some money, you might think that you can quickly recoup your losses. Don't, unless you really have a solid plan going in. Many novice traders make the mistake of chasing after their loss, only to end up losing even more money. The best thing you can do in that situation would be to remain calm, stick to the plan, and hope things go your way the next time around.
Also read: Day trader salary and their profit target
Day Trading Strategies, Guides, and Tips
As mentioned before, the best place would be the Internet. Read various articles on the basics of trading and try trading with a demo account. The next step would be to enrol in a trading course. Since you are already here, consider trying our course, the One Core program.
We pride ourselves in our effective trading system which is compatible with every market so long as it has a chart. Whether you want to day trade stocks, crypto, commodity, our trading system works for all of them.
We also have a special offer for you. You can grab our five-part system course for free, courtesy of yours truly. When you are convinced of the value we provide, backed up by our track record of satisfied traders who enrolled in our course, you will understand the true value of our One Core program and how it is the perfect place to start as a day trading for beginners guide.
Also read: Forex trading videos