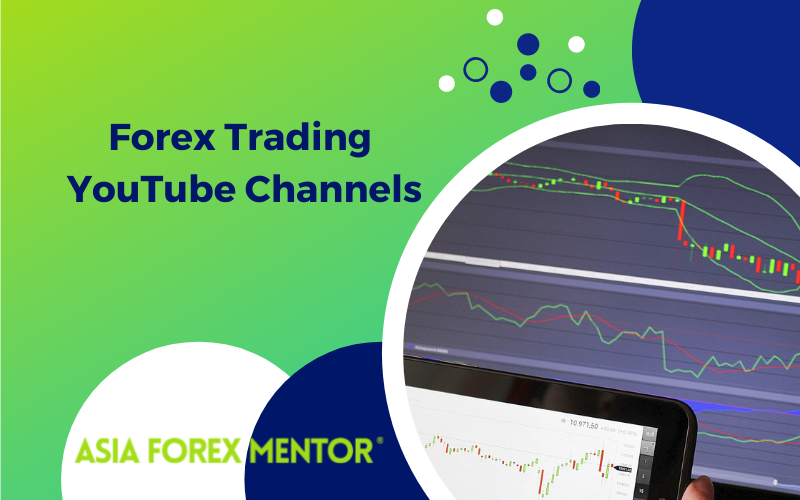 Top 10 Forex Trading YouTube Channels
Starting your Forex trading career by learning the basics is one of the best things you can do. Unlike several decades ago, starting trading Forex is easier than ever. There are Forex platforms that offer demo accounts so you can learn how to trade with real data without putting your capital at risk. You have all these online articles about trading that you can read for free. All of this gives you a good opportunity to learn. For this reason, you should look up Forex Trading Videos and learn from the top 10 Forex trading YouTube channels.
One of the most valuable online resources is on YouTube. You can find a ton of free lessons and other materials not only on Forex but many other subjects as well. But we will discuss only Forex trading YouTube Channels.
People learn differently. Some learn by doing. Some prefer learning by listening. Others by seeing. Videos cover most of the learning methods. A talented presenter would provide clear and easy-to-understand explanations, graphs, illustrations, and other resources to help their viewers as well, all of which make everything a lot easier to understand.
Illustrations are very powerful and articles could not convey it properly even with a few pictures here and there. You can follow along with a video quite easily and rewind as many times as you want. This is quite valuable when you are trying to learn how an indicator works or how to do something.
For this reason, video learning is one of the best places to start for a novice trader. It is free. It is very easy to understand. For your convenience, we have put together ten of the best Forex trading YouTube Channels. They fit into different niches in Forex but otherwise serve as a good place to start.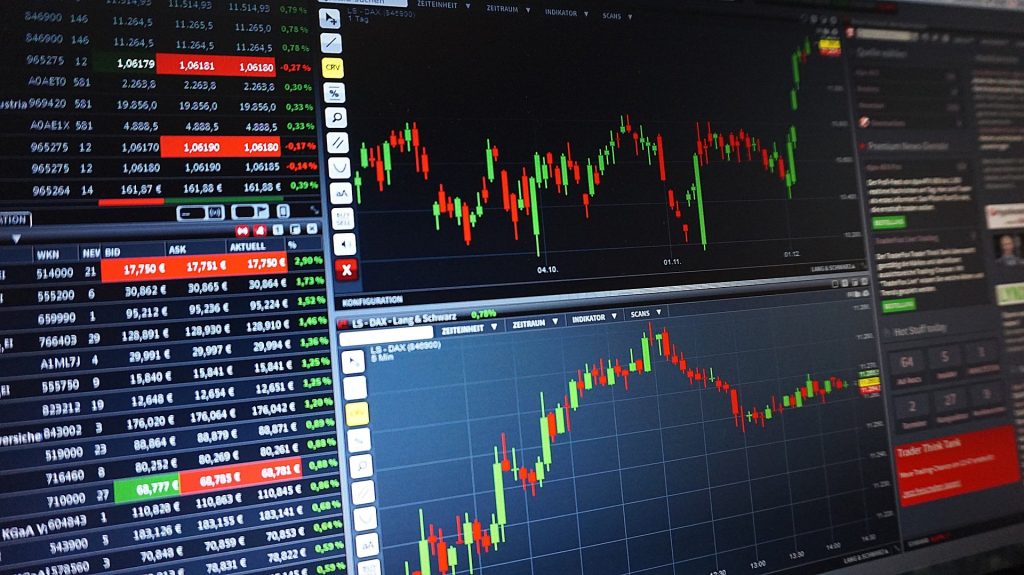 Content
Best Forex YouTube Channels – Reddit Recommendations
Nothing beats a community review and what better place to find a recommendation than from Reddit? There are many, but we will keep it simple and focus on the ones that are beginner-friendly.
Here, Rayner Teo comes to mind. When you ask for the best trading YouTube channels Reddit people usually point to him. He provides some good content to help you understand the basics of trading. People say that the contents he puts out are a lot like that from BabyPips in the sense that it is in small digestible chunks. That aside, they also say that things get a bit repetitive after a while, so you might want to look for other YouTubers at that point.
Investopedia is also another good starting point for other topics on investment and trading. Similar to Rayner, Investopedia has a plethora of resources on the basic concepts of economic and financial terms. They have videos going over the basics of trading, investment, etc. Though this is another great place to start, they do not cover all the topics on Forex. So, you should find other top traders YouTube channels.
Price Action & Income is also a good source of information and is one of the best YouTube channels for price action. Their contents focus primarily on long-term forex trading, so it is not for day traders. They have many videos on various trading strategies that are worth a look at. The trading psychology is also worth checking out as it is important for both novice and seasoned traders alike.
Best Technical Analysis YouTube Channel
While Rayner also goes over some basics of technical analysis, but if you want a more in-depth and comprehensive explanation, consider checking out My Trading Skills. This channel also goes over the basics of trading for complete beginners and they help you a lot in building up your trading skillset. That way, you are not copying anyone's strategies, but learn to call the shots on your own. The channel covers expert analysis of the market, trading courses, and some valuable trading strategies.
Alternatively, there is also ClayTrader. It has a pretty large following and provides great educational contents on Forex. They are in the business for nearly ten years now. The contents revolve around the heavy use of technical analysis and charts to find profitable trading opportunities. They also go over other subjects such as trading psychology and risk management.
Also read: Forex school
Best Day Trading YouTube Channels
Bear Bull Traders is another YouTube channel you should check out. Andrew Aziz and his team are the people behind it and they provide some very valuable information. Though hard to tell for a novice trader, savvy traders appreciate the amount of efforts the team put into researching and stringing everything into a coherent explanation.
Alternatively, DailyFX EDU operates under the forex broker Forex Capital Markets or FXCM. Many people consider this to be a day trading university. Although their following is not that substantial, they have many videos that cover the fundamentals of trading in their playlists. It is a good place to start learning the basics of trading.
Best YouTube Channel for Trading in India
If you live in India, chances are that the trading climate over there is just different, especially when it comes to stock. For this, you can check out Nitin Bhatia, who has a sizable following on his channel. Although his contents cover primarily stock trading and investing, you can learn much about trading in general from him. He covers topics such as technical analysis, moving averages, etc. He occasionally goes over real estate and personal finance as well. He is a professional trader with plenty of experience to his name. That said, his content is in conversational Hindi, not English.
Alternatively, you can check out Booming Bulls. Although the host speaks in Hindi, there are English captions to help you understand. His contents revolve around live trading videos which feature him making bank from his trades. He usually trades options but his videos are informative and entertaining nonetheless. You might learn a thing or two from him, especially about a trader's psychology.
Also read: Forex trading coach
Best Forex Traders to Follow
The people behind the YouTube channels we mentioned before are all worth the follow, especially Rayner Teo and Andrew Aziz. But since you are already here, why don't you give our YouTube channel AsiaForexMentor a look?
I am a seasoned veteran in the market. On the homepage, you can see my accomplishments in the field. I developed a system that focuses on return on investment, so you would be making money all the time. Plus, my system is compatible with all markets, be it commodity, stocks, options, etc. so long as there is a chart to work with. You do not have to try day trading or forex. My system works with all of them.
Many traders say that AFM is their last learning stop for them because my system works. It will not make you millions overnight. But I assure you that you will get returns on your investment. You can ask the people at DBP bank and other traders that came to us. My One Core Program is praised as one of the most comprehensive and effective courses from the likes of Investopedia, Benzinga, and the European Global Banking and Financial Awards.
Still not convinced? I understand. You do not have to take my word for it. You can check out my YouTube channel and download my 5-part training course completely free. You can then decide whether you want to enrol in my One Core program.
Also read: Forex tutor
Top 10 Forex Trading YouTube Channels – TLDR
To summarize:
Rayner Teo – Beginner
Investopedia – Beginner
Price Action & Income – For price action
DailyFX EDU – For day traders
My Trading Skills – For technical analysis
Clay Trader – For technical analysis
Bear Bull Traders – For day traders
Nitin Bhatia – For trading in India
Booming Bulls – For trading in India
AsiaForexMentor – For general forex trading
At the end of the day, traders need to think ahead at all times. When you set up your trade, you look for both entry and exit to maximize your profit. Failure to do both would be setting yourself up for failure. Some of the above YouTube channels serve to plug in their courses elsewhere. That is okay because the value they provide in their videos and free eBooks is valuable already. These tell you what you could expect from the full course. So, even if you decide against subscribing to the Forex trading course, you can still learn a thing or two from the free resources.
Regardless, free resources and various Forex Trading Videos can only get you so far, even from the top 10 Forex trading YouTube channels. You should consider subscribing to a Forex trading course. AsiaForexMentor provides just that. By subscribing to the course, you would learn more about my trading strategies. If you do, you will have access to my Golden Eye group where you can tune in to my Livestream. I will trade live and explain my rationale behind my positions and you can trade alongside me. That way, you grasp the theories and get to practice live.