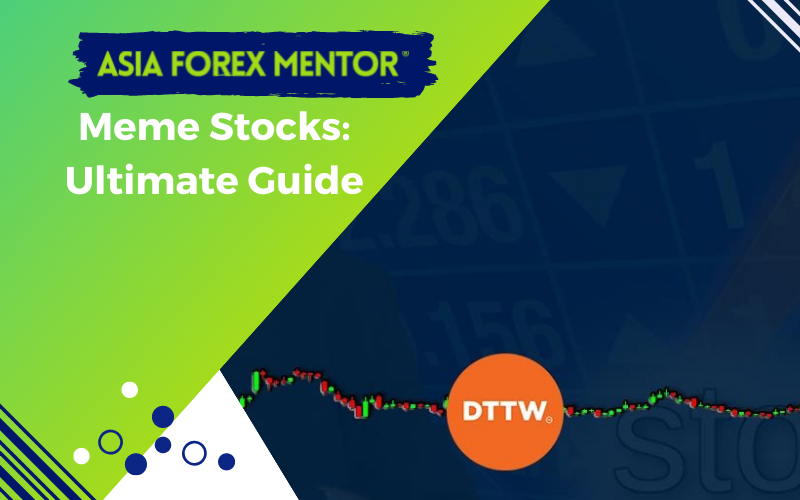 Meme stock describes one of the most trending investing options available on the stock market. It comprises stocks that gain immense attention from traders through social media and other online interaction platforms. They can be small-cap, large-cap, growth stocks, and value stocks. In general, they may represent several market industries and sectors in the stock market. In any case, they can be a great strategy to boost your portfolio volatility and generate passive income.
A meme is a broad term to define a running idea or joke that gets recycled through the internet and social media platforms. In general, memes circulate via the social media, and the most popular memes are the collective lexicon. Identifying the trending meme stock can be somewhat complicated since they are not blue-chips, growth, or value stocks.
Besides, they can get underpriced or overvalued in the stock market to suit sellers or buyers. Aslo, the stocks can be from established or newer companies. In any case, you cannot tell the next company to produce a meme stock for investors and traders. The common trend among meme stocks is that they get support from social media to develop interest across millions of investors in the stock market.
Contents
How Meme Stocks Work
Generally speaking, meme stocks attain popularity from online conversations and social media chats. The internet spreads information rapidly, and viral stores showcase rapid price spikes due to trust in word of mouth. Nevertheless, the increase in the assets' price is artificial and does not reflect the brand's actual performance. Thus, the meme stocks can bump into a rapid price crash over time.
For instance, the following list showcases categories of meme stocks that recorded a rapid price increase in January 2021. They gained their popularity from the Reddit forums, and here is what the stock cycle involved:
Early Adopter Phase: Several investors identify an undervalued stock and buy it in large amounts to make profits. Thus, the price of that particular stock rises gradually in the market.
Middle Phase: People watching the stock market and have to experience stock trends notice a gradual increase in the volume of a specific stock. Thus, several investors start buying it, and its price skyrockets over time.
FOMO | Late Phase: Details about a stock circulates on online forums and social media. The fear among investors that they could miss out takes hold, and more traders invest in that stock.
Profit-Taking Phase: Buying peaks after several days, and the earliest traders start to cash out. Thus, it occurs for the selling phase, and buyers fear losing money on that stock. Hence, the price for those stocks starts to drop.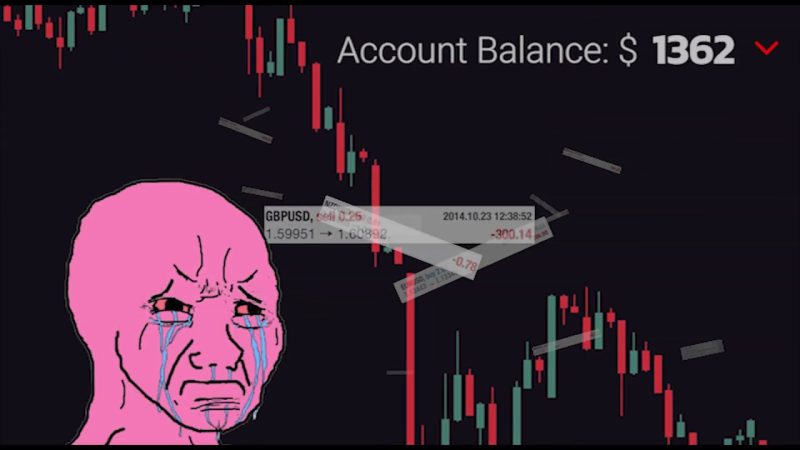 Looking at the cycle, most times, the early adopters generate immense profit from trending stocks. Soon as the meme stock trading cycle enters the FOMO phase, it becomes somewhat complicated to generate profit from that particular stock. Thus, investors who buy meme stocks the earliest and sell them the latest end up making the highest losses.
Meme Stock Trading Benefits
Strategic investing in meme stock can fetch several benefits, but it will will reap two main benefits. They include:
Profit for Retail Traders: Generally, retail traders profit from trading meme stocks, proving their importance in the stock market. The report indicates that more than 58 percent of active traders intend to trading more crypto in the future. This suggests that the market's retail participation and meme stocks will remain a permanent trend even after Covid 19.
Young Investors: Meme stocks gain popularity through online platforms and social media, with more young investors. Thus, it has attracted more young investors to stock trading and investing. However, whether meme stocks will help improve long-term financial planning among beginners and young investors is unclear.
Meme Stock Trading Risks
Meme stocks indeed offer an immense profit-making opportunity, but they are exceptionally unpredictable. In any case, their prices fluctuate based on online popularity and rarely consider the underlying business activities of the company. Once the meme stock becomes viral on social media, it attracts more investors, and its price tends to rise indefinitely.
Since meme stocks result in artificially high prices, higher chances are that the rates will fall indefinitely. However, it is difficult to predict when the price might fall, especially if you joined the stock later. Thus, investors trading with meme stocks invest base on guesswork. For that reason, they can make huge losses if they are wrong and excellent profits if they are right. Here are more details about the risks of investing in meme stocks:
Lack of Fundamental: Sometimes meme stocks become viral due to the potential and performance of the underlying firm. However, they become popular most times due to the irrational enthusiasm from day traders and retail investors. Thus, they can be risky whenever the prices start to fluctuate, moving downwards. The business fundamentals can disappoint you whenever the market or economy dips.
High Volatility: Research indicates that diversified and passive investments outperform day trading against long-term investments. Meme stocks volatility translates to a higher risk for investors, which locks them into losses or makes their portfolios underperform.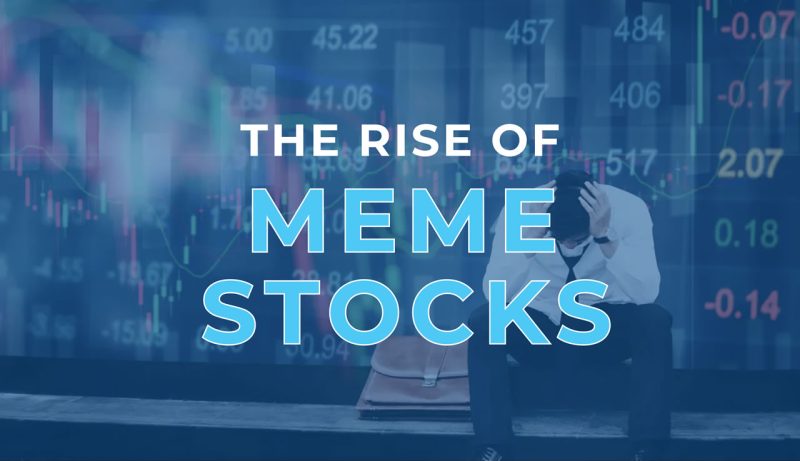 Potential Stock Dilution: Some occasions have seen meme stock businesses try to leverage the higher values through selling new shares during the trending period. For that reason, traders must understand stock dilution since whenever the outstanding shares number increases and the shareholders collect less significant pieces.
It would be best to invest in businesses with a positive future growth prospect and a solid financial report rather than guesswork in stock that vary based on popularity and trends. Applying the growth stocks and value investing approach can help to evade the inevitable price fluctuations in meme stocks. These fundamental analysis methods will allow investors to take better positions for long-term investments with minimal risks.
Notable Trend at GameStop
GameStop was the most popular meme stock in 2021 when its price generated hundreds of dollars in a few days. Reddit users started to buy GME soon after learning a hedge fund that had shorted the stock. It resulted in a surge that we will describe below.
GME price at the beginning of January 2021 was $17.25. The price stayed steady for the entire 2020. Twenty days later, GME price skyrocketed due to an indefinite online hype. The increase was more apparent by 26th January when it reached $147.98 from $76.79 within one day and $39.36 within a week.
The steady price increase on 26th January came after Elon Musk tweeted about the stock on Reddit, making it the day's topic. The most recent meme stocks resulted in a price increase due to the robust praises and mentions on online platforms. The following day after Elon tweeted about the store, it hit higher heights again. The results were that the price doubled to about $347.51 on 27th January. Later on, it hit $483 by 28th January before dropping to $193,60 within one day.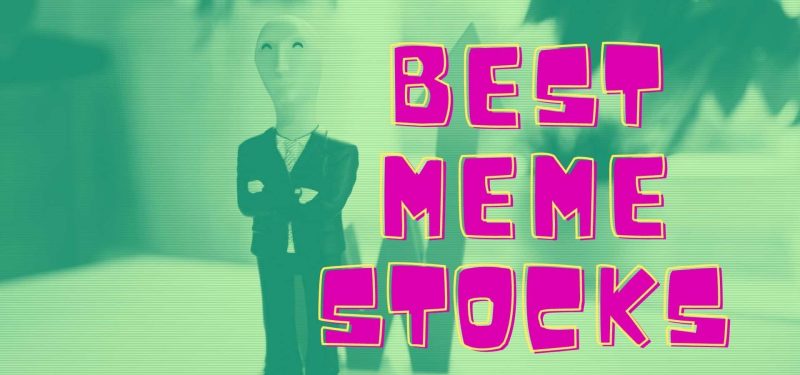 Nevertheless, this GME saga resulted in several legal scrutinizes. The Justice Department and the House Financial Services Committee both researched further about the events it caused. Besides, significant brokerages like Robinhood suitable for average investors in engaging in such frenzy trading restricted GME and other meme stocks from their trading list.
Robinhood explained that they restricted these stocks to meet their brokerage increased regulatory deposit rules. Besides, the whole idea of meme stock has caused Reddit suspicion and the related ethics between current investors and traditional financial investors in the stock market.
The most rampant result of the meme stock event is the rise in retail investing interest. Despite some brokerage firms and Robinhood's actions, new downloads of stock trading apps increased after the saga surrounding GameStop stocks. For instance, during the stock surge, the Robinhood application recorded over one million downloads in late January 2021. The number of downloads dropped later after the event.
Tips to Trade in Meme Stocks
It would be best to mention that meme stock price fluctuates indefinitely. The price may be very high at one moment and can drop to a low value in the next trade. Therefore, it would be best to ensure that you conduct extensive research before you opt to invest in any trending stock. Besides, it would help stay up-to-date about stock trading to ensure that you never miss any available opportunities.
Also, it would be best to hold the position for a short period before you unstake. Holding the position for a short period will help avoid losses from any drastic price drops in a meme stock. Generally, people who purchase these stocks earlier and release them later make the worst losses. After several days of the trend, it can also be prudent not to stake on a meme stock with massive amounts.
Experts explain that most meme stocks do not reflect the performance of the business. The price increase result from the rapid increase in popularity, which results in a higher demand for the stocks. In general, meme stocks can be a potential investment option for early traders who release the stocks earlier. Try to leverage the earliest trading period for the meme stock to generate profit.
Most importantly, it would be best to avoid purchasing shares from a trending stock since it may use this to open new shares and generate profit from the trend. Above all, you ought to understand that meme stock may not remain on the top for an extended period. They are more likely to result in a drastic price fall after some time. Thus, attempt to join the market and leave it as early as possible.
Frequently Asked Questions
1. What Makes a Meme Stock?
It is somewhat complicated to define a meme stock. It refers to stocks that gain immense attention from stock traders through social media and other online interaction platforms like Reddit. They can be small-cap stocks, large-cap stocks, growth stocks, or value stocks. Besides, they include stocks from several industries and market sectors. Generally, they can be an excellent option for day traders to generate income.
2. How do Meme Stocks Work?
Meme stocks comprise assets that gain internet popularity through interactive platforms and social media. Therefore, this stock type reflects its price basing on the social sentiment instead of the core of economic success and other corporate indicators. Yet, investing in meme stocks can attract rewards such as potentially enormous profits and risks such as potentially more significant losses. Thus, it would be best to conduct extensive research before investing in meme stocks.
3. How Can you Tell if a Stock is Meme?
It might not be easy to describe meme stocks, but it is easy to spot such stocks. The most common feature of meme stocks is that they come with a volatile price swing and a sudden price rally during an unusually high trading period. The easiest way to learn about trending stocks would be to join stock investment groups and social networks. Hence, you can identify the most trending stocks in the stock market.
4. Why Do they Call them Meme Stocks?
Meme stocks showcase an increase in conversion volumes not due to the performance of the business. Instead, they increase conversion due to social media hype and awareness on online stock trading platforms such as Reddit. Therefore, meme stocks often get overvalued to cause a drastic price increase within a short period. They derive their name from the term meme, representing trending ideas on social media and other internet interaction platforms.