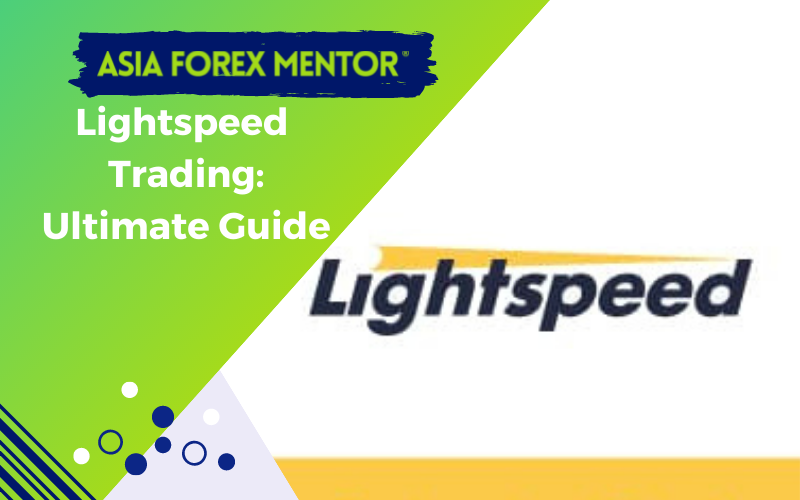 Lightspeed refers to one of the best brokerage options for hedge funds, institutions, trading groups, professional traders, and day traders interested in futures, options, and equities. The company provides numerous trading options such as the Sterling Trader Pro, Lightspeed Web & Mobile, and the flagship. These options are simle to run and give better results for day traders.
Lightspeed services' success backbone is its stable platform that features exceptional order execution. In any case, its industry-wide push of zero-commission in stock trading has impacted the company's retail growth. The company claims that a more significant portion of its target market and core customers understand the benefits and value of the technology and active trading services it offers. This article discusses more information about lightspeed investments.
Unlike other online brokerages that lure retail investors through broadening their offerings, several companies like Lightspeed focus on service delivery. Yet, the company supports few asset classes like futures, options, and equities that narrow down traders using the program. Generally, the platform is suitable for active traders with high-volume investments and is up for tiered pricing.
Lightspeed Pros
It offers a speedy order router.
The platform features low costs for several high-volume traders.
It features advanced trading platforms.
Lightspeed Cons
The platform is not appropriate for beginners.
It comes with a high cost for regular traders.
Lightspeed has high account minimums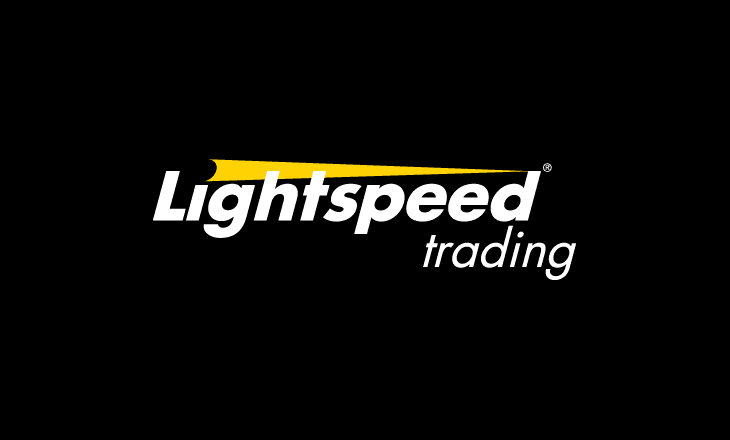 Contents
Lightspeed Usability
The website is straightforward and basic to navigate, and it will allow users to open an account easily online. It will enable you to open an account, choose a username, add a password, select the preferred trading platform, and choose the apt account type, including IRA, partnership, corporate, LLC, joint, and individual. You must answer several questions for the platform to identify you as a non-professional or a professional trader.
The company features Lightspeed Trader, a downloadable trading feature that comes with designs suitable for institutions, hedge funds, and active traders. Users can configure it to suit their favorite widgets and tools while it offers direct market access. In any case, the Lightspeed Mobile | Web Trader is more straightforward to use than the downable version, making it suitable for occasional traders.
The Lightspeed mobile app is compatible with iOS and Android, and it is less complicated than other trading apps available on the market. This app is suitable for closing trades. It can support the same asset classes like the web and desktop platforms. Besides, it can allow users to stream data on several devices concurrently. Also, it features other features such as drawing tools, research options, and news. Also, you can only enter a position based on the market and limit orders.
Lightspeed Trading Experience
The company offers a flagship trading platform that is customizable and intuitive. It provides two buttons at the top screen to enable faster switching between option trading layouts and equities trading options. Also, it features a simple procedure to launch on Windows for tools such as the short locate feature, risers & fallers, Level II data, time & sales data, watchlists, and scanners.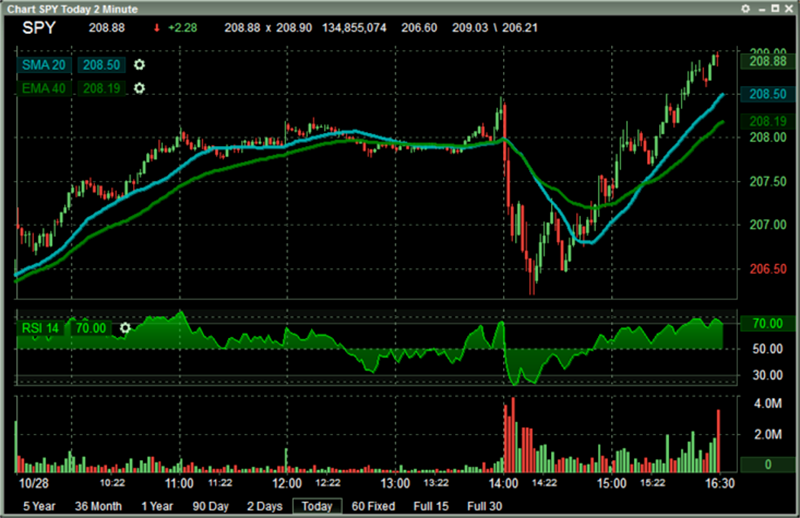 The program will also provide a limited selection of drawing tools, technical indicators, and various time frames and chart types. Furthermore, it offers multiple order entry options to build the order to match your specifications. Thus, users can select from several hotkeys and trade defaults to deliver faster stock market orders. It will allow you to use the trade options and equities on the platform, but you might require Eze EMS to trade futures.
In any case, these platforms provide streaming data features in real-time but can work on one device at a time. All mobile & web platforms offer Level II quotes, and all other platforms offer Level I quotes. The good thing is that you can access several orders concurrently using the Eze EMS and Lightspeed Trader, which allows you to stage orders for later entries.
Lightspeed Mobile Experience
Lightspeed mobile trading platform provides similar features to the Lightspeed Web. It comes with all your account details and real0time steaming data. Nevertheless, it does not feature a powerful analytic built in the downloadable platform. It will allow you to trade options and equities, but not future using the mobile application.
Lightspeed Range of Offerings
The program is most suitable for day traders since it focuses on futures, options, and stocks. Yet you will require to set up a different account for the future. Unfortunately, Lightspeed does not provide mutual funds, forex, or commission-free ETFs. Instead, it offers a fixed-income opportunity that is limited to T-bills through a live broker. Investors using Lightspeed can trade fractional shares like:
T-bills through a live broker.
Multi-leg and simple options of up to four legs
Future options
Commodities and futures
OTCBB
Short-term and long-term stocks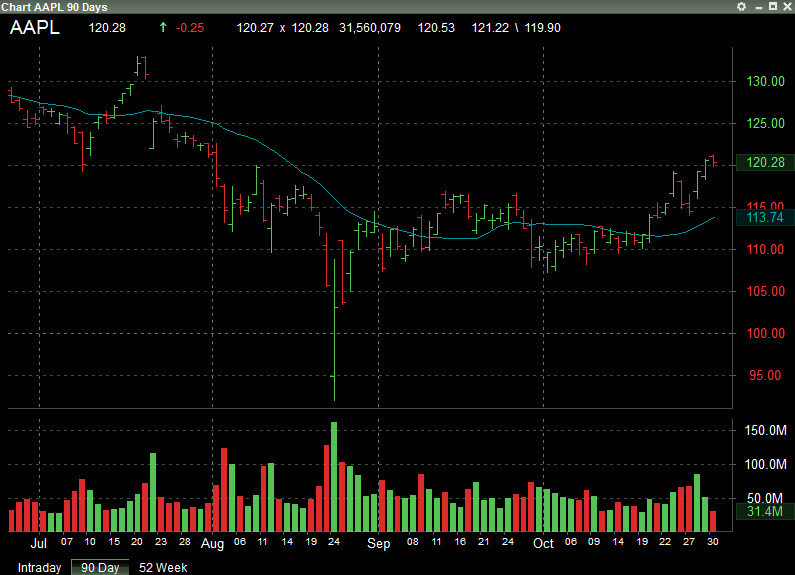 Lightweight Order Types
All Lightspeed options support trailing stops and stop-limit orders. For instance, the Eze EMS platform can support OCO (one-cancels-the-other) and bracket orders. On the other hand, the mobile and web platforms are limited in order types since they can only allow limit and market orders. Eze EMS, Sterling Trader Pro, and Lightspeed Trader allow users to stage orders for later entry and enter several orders concurrently. Yet, it may not be possible to select the tax lot before entering a position.
Lightspeed Trading Technology
The program allows you to tie your position directly to over 20 venues, including several dark pools. It will also allow you to choose the Lightspeed intelligent order router that applies proprietary algorithms that feature options to provide the most reliable execution through rotating different routes and exchanges.
The program primarily sequences its orders through the sequential router but uses the spray tech at times. The overall results would be exceptionally faster position executions. Nevertheless, the program does not track price changes but reports orders worth $0.0001 per share or less. Also, it does not support trade automation capabilities.
Light Speed Costs
Lightspeed provides various commission plans depending on the trading capacity. Users who meet the monthly trading volume category qualify for a commission through the Active Trader Commission Group. Thus, they ought to conduct the company to attain membership and calculate the commission rate. The share rates may range from $0.0010 to $0.0045 per trade and the trade value.
Users who do not qualify for the Active Trader Commission Group can trade ETFs and stocks for about $0.0045 per share or $4.50 per trade. Other available options may include $0.60 per contract and $1.29 per side for futures.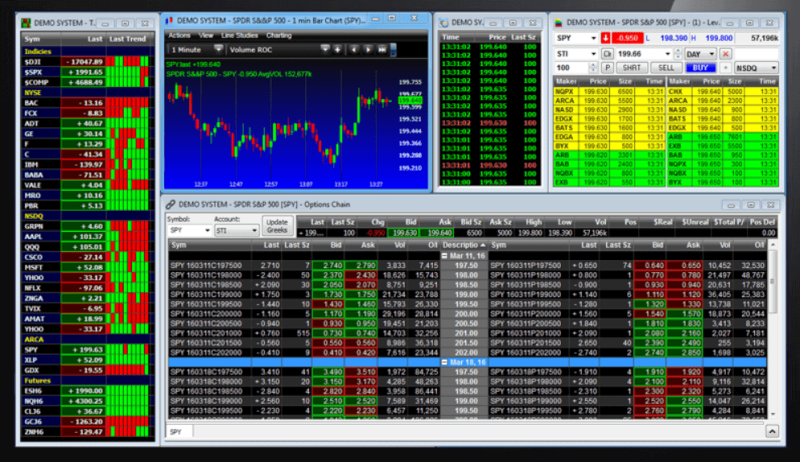 Lightspeed Research and Account Amenities
The program features better research and account amenities than other large brokers. They include:
Stock Screener: This amenity describes a market scanner that comes with an integrated market filtering tool for all US stock options and equities. It also features several customizable options such as volume, price range, and percent change.
Mutual Fund and ETF Screener: The program does not feature a mutual fund screener or ETF-specific screener since it does not support mutual fund trading.
Fixed Income Screeners: Lightspeed does not feature a fixed-income screener since it does not support bond trading.
Calculators and Tools: The program does not come with a calculator, but it provides several tools to help users identify potentially mispriced and active equities & options. These tools include Hyperactive options that find dynamic option classes depending on the user's defined entries. It also features Vertigo that identifies activity depending on the trading imbalance entries.
Lightspeed Trading Idea Generator
The platform provides several idea generators and options to choose the next trading entry. Generally, they include Halted Symbols, Order Imbalances, Most Active Scan, Risers | Fallers Scan, Block Trade Scan, Gap List Scan, and Social Media Analytics. Sterling Vol Trade users can access a wide variety of trade ideas and option generation features.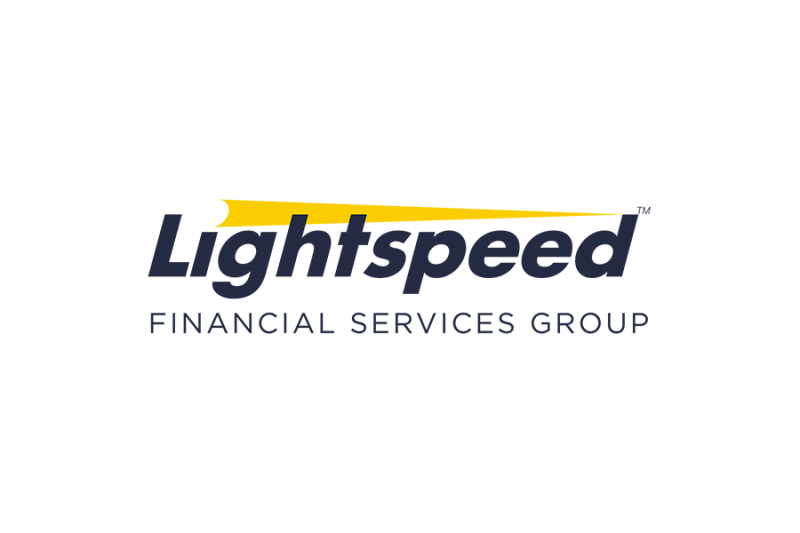 Lightspeed News
Users can get access to a professional streaming news feed that presents the essential market data package. Its headlines feature updates from numerous sources.
Lightspeed Third-Party Research
Users will receive free access to tips on the add-on that evaluates stock market recommendations from financial analysts and other stock market experts. They rank this analysis depending on performance and accuracy. The program integrates this option to its front end to drive trading ideas for users. It is also available in the client center to allow analysis access for all users irrespective of their trading platform.
Lightspeed Charting
The platform streams real-time charts, allowing users to customize the colors. They can also choose from chart types such as a table, OHLC, line, bar, candle, and area. It also provides a market depth report, and most users trust its drawing tools and technical indicators.
Lightspeed DRIP and Cash Management
It does not provide the Dividend Reinvestment Plan option and does not enroll customers in cash sweep programs automatically.
Lightspeed Portfolio Analysis
The platform is suitable for day traders. For that reason, the brokerage offers limited portfolio analysis. However, it displays buying power statistics in real-time and provides several tools to determine daily loss and profit. The performance report tracks loss and gains using the underlying symbol for option and equity trades. It will allow you to download daily transactions reports to Excel.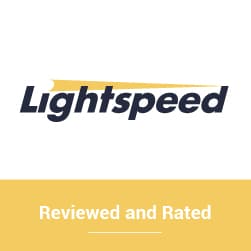 Lightspeed Education
The platform does not provide adequate information or educational tools to its users. Nevertheless, they offer various scholarly articles on options and trading basics. They also feature product tutorials, FAQs, and a decent glossary. Users can access the futures contract details in the Resource menu. Besides, the company provides several live webinars per month and several trading videos and tutorials.
Lightspeed Customer Service
The platform offers support from 7 am to 6 pm Eastern time zone. Its trade desk is available from 4 am to 8 pm Eastern time. Also, users can access futures support 23 and a half hours daily from Monday to Friday. On the other hand, live brokers work during trading hours, but they do not have a chatbot or an online chat option. The platform says that they answer calls immediately during business trading days.
The bottom line is that you should conduct extensive research to choose the best brokerage option to help you generate profit from your online trades. Numerous broker companies are available online to choose from. For that reason, it would be best to opt for the platform that comes with features suitable for your trading requirements. In any case, Lightspeed is a reliable platform for day traders.
However, it might not be suitable for long-term traders. Generally, the brokerage you choose must feature options that make it easier to identify relevant markets and investments that can generate profit. Besides, if you are a beginner, it would offer resources to help you understand how to reap the most profits from the stock market.
Above all, it is secure and reliable to ensure that you do not lose your investments. Most importantly, it should come with manageable trading rates to allow you to gain more profits from your trading options. It would be best to conduct extensive market research or seek guidance from an expert to get the best storesults.
Lightspeed Frequently Asked Questions
1. How long does Lightspeed take to approve?
Time is a crucial factor in the stock trading market. It determines the returns you will get from your investments and the positions you stake in the market. Thus, understanding the time it takes to get Lightspeed is vital for choosing the best brokerage suitable for your requirement. In general, Lightspeed payments can take about two business days to get approved if you withdraw from your bank account. Most users process payments on Fridays to receive the funds in their bank accounts by Tuesday.
2. Is Lightspeed faster than Interactive Brokers?
Several factors apply in choosing the best brokerage to use in trading forex. They include the user interface, interest rates, customer service, responsiveness, and reliability. Recent research that compared over 11 online brokers for about three months finds that the Interactive Brokerage is better than the Lightspeed brokerage. The score was 90.07% against 61.3%. The Interactive Broker has attracted more users in 2021 thanks to its rock bottom margin rates and institutional-grade desktop trading platform.
3. Is Lightspeed trading legit?
Trading in the stock market requires investors to use a reliable brokerage that features apt stocks and interest rates. It would be best to mention that some brokerages may present assets from companies that tend to generate income from the market, selling low-value holdings at a higher price. For that reason, it is crucial to choose a reliable brokerage. Lightspeed describes a direct-access online broker that serves both professional and active traders through third-party and in-house trading platforms. It would be best for casual traders to avoid trading on platforms that charge very high fees.
4. Is Lightspeed better than TOS?
It would be best to mention that Lightspeed is a reliable online brokerage that can deliver the best results for day traders. The platform features an excellent and intuitive user interface that can provide great results. However, it may not be suitable for all trading options. Research that compared up to 11 top online brokers in three months rated Lightspeed at 61.3% and TD Ameritrade at 100%. The TD Ameritrade provides reliable customer service, industry-leading education resources for beginners, excellent market research, fantastic trading platforms, and 0$ interest on trades. The combination of these features makes it the better option.