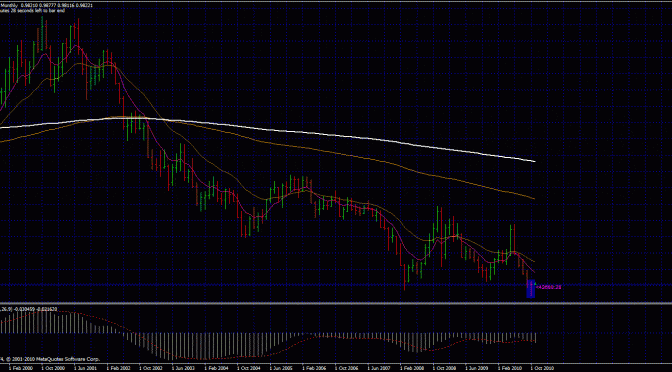 Since it's the start of the month, 1st Nov 2010.Lets me post something, just for the fun of it.
Nice Pin bar formed on the Forex pair: Usd Chf Monthly time frame
It is highlighted in the chart above in the blue box.
Nice looking eyes with a long nose.
Lets see if it breaks and where will it go.
Will update it next month! Stay tuned..