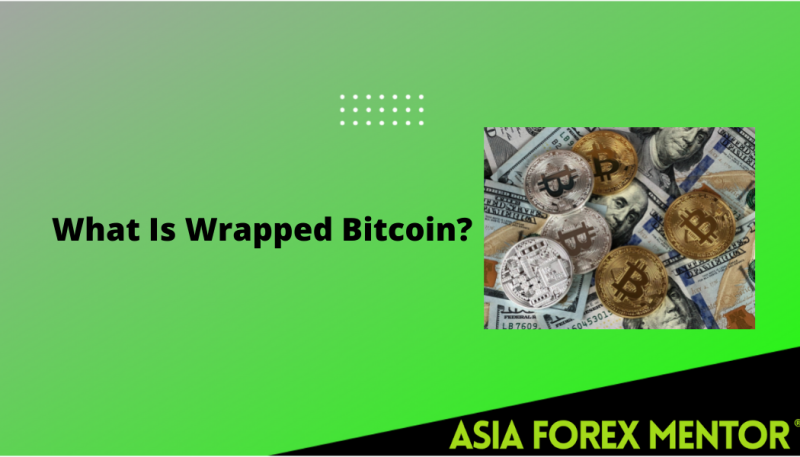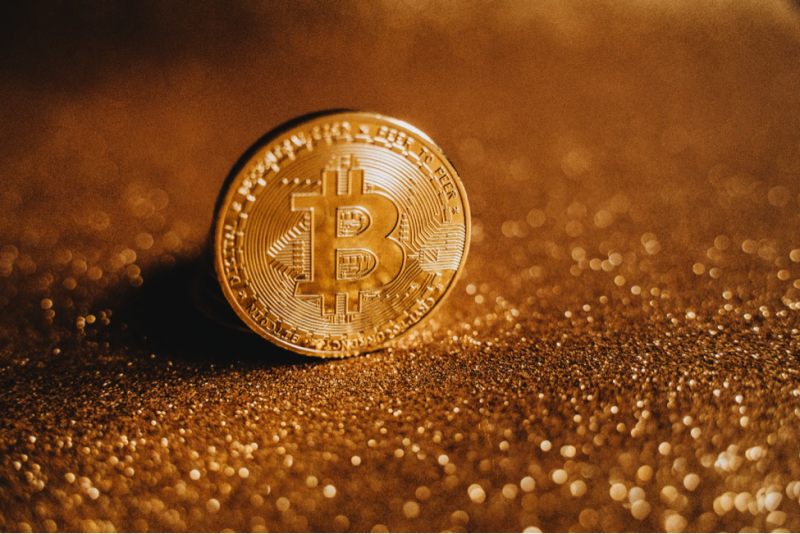 Since its creation back in 2009, Bitcoin has developed and grown in various ways. Today, bitcoin is the largest and most valuable cryptocurrency. It is said to dominate over 40% of the total crypto market.
Several factors have led to the rapid growth and adoption of Bitcoin. One of these factors is the development of wrapped bitcoin. In this article, we will take you through what is wrapped bitcoin, what wrapped bitcoin tokens are and how they work.
Also read: What Are Bitcoins Backed By?
Contents
What is 'Wrapped Bitcoin'?
Simply put, a wrapped bitcoin is bitcoin that exists on the Ethereum blockchain. It is an ERC-20 token that functions on the Ethereum blockchain. The symbol for wrapped bitcoin is WBTC.
Wrapped bitcoin was created by developers, Kyber Network, BitGo, and Ren back in 2019. It was created to allow bitcoin holders to participate in the Ethereum Blockchain, more so in decentralized finance (Defi) and (dApps) Decentralized Applications in the cryptocurrency space.
Developer's 'wrap' cryptocurrencies in other cryptocurrencies to allow for interoperability between different blockchains. Interoperability refers to the ability of different blockchains and their native tokens to exchange data and value from each other. There are various types of wrapped cryptocurrencies.
Wrapped bitcoin allows wrapped bitcoin holders to participate in the Ethereum platform similarly with Ethereum token holders. One wrapped bitcoin has an equal price to one bitcoin.
Why the Need for Wrapped Bitcoin?
The number of crypto/blockchain users has grown a lot, especially in the last few years. As the use of different cryptocurrencies goes mainstream, there is a need for different cryptocurrencies and blockchains to be interoperable. The Ethereum blockchain is the biggest and most popular blockchain while Bitcoin is the biggest and most popular cryptocurrency.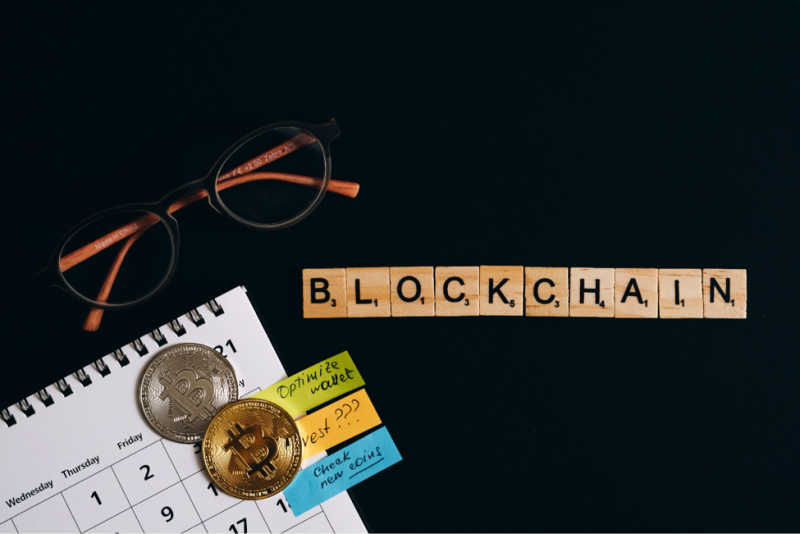 The Ethereum network is home to innovations such as Defi applications and decentralized applications. Defi protocols and dApps have grown in popularity over the last couple of years and are set to see more substantive growth in the next coming years. For this reason, a lot of crypto users and token holders are looking to get into the Defi ecosystem and dApps.
Today most decentralized finance platforms and decentralized applications exist and run on the Ethereum ecosystem. To participate in the ecosystem, you would need a token that is interoperable with the Ethereum chain.
Given that Bitcoin is the largest and most popular cryptocurrency, bitcoin token holders needed a way to get into Defi and dApps using bitcoin. Wrapped Bitcoin makes this possible.
The developers of wrapped bitcoin were also motivated by the fact that they are major players in the Decentralized Finance sector.
How is Wrapped Bitcoin Different from Bitcoin?
While wrapped bitcoin is a tokenized version of bitcoin, it is very different from bitcoin itself. To begin with, wrapped bitcoin exists and functions on the Ethereum Blockchain while Bitcoin exists on the Bitcoin Blockchain. Tokenization of bitcoin simply means creating a token that can be used in place of bitcoin.
To obtain a bitcoin (BTC), you would need to either buy it from a bitcoin holder or undergo the bitcoin mining process. On the other hand, to obtain a wrapped bitcoin (WBTC) you would need to request a WBTC merchant to swap your bitcoin for WBTC on a 1:1 basis.
A WBTC merchant plays the role of verifying your identity and confirming that you are indeed a bitcoin token holder. After verification, the merchant then initiates a transaction with a WBTC custodian to mint the WBTC for you. The custodian's sole role is to mint the WBTC.
Once the WBTC is in the merchant's crypto wallet you can then swap it for BTC through a decentralized exchange in a peer-to-peer transaction.
NB: Only a WBTC merchant can swap BTC for WBTC.
The BTC remains in locked possession of the WBTC DAO and is used as a proof-of-reserve. This allows for the backing of BTC on a 1:1 basis. Simply put, the BTC is the underlying asset backing WBTC, hence, WBTC can be redeemed for BTC.
The WBTC DAO is a decentralized autonomous organization that reserves the right to recognize wrapped BTC token merchants.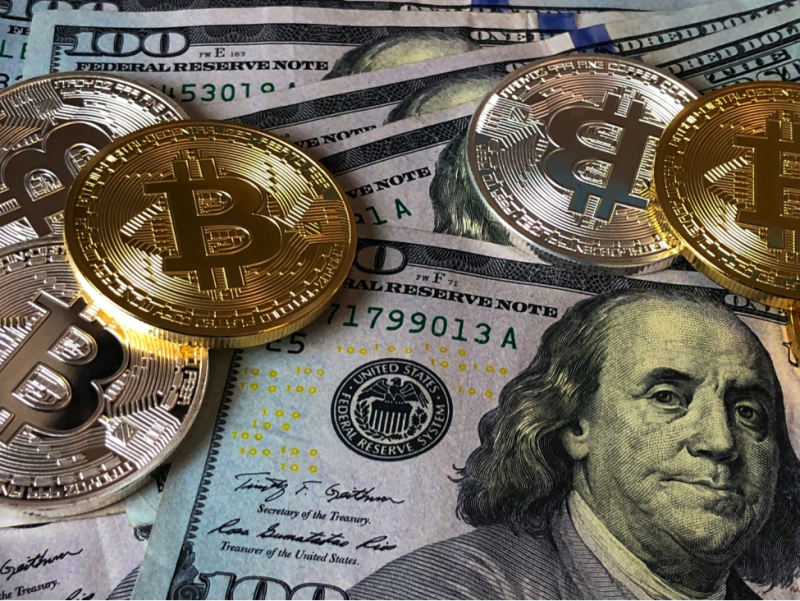 After you swap your WBTC tokens to get your BTC back the merchant will then burn the WBTC because there is no reserve for it. All of these transactions are provable through both the Bitcoin and Ethereum blockchains as the proof-of-reserve.
Also Read: Simple Bitcoin Trading Strategies
Uses for Wrapped Bitcoin
Wrapped Bitcoin (WBTC) has a few more use cases for the WBTC holder as compared to a BTC holder. These include:
1.   Allow for increased liquidity
WBTC offers more opportunities for investors to convert wrapped tokens to fiat currencies or any other form of crypto asset compared to BTC. The core reason for this is that BTC can only be traded on centralized crypto exchanges whereas WBTC can be traded on decentralized exchanges (DEX) for liquidity. A decentralized exchange is a trusted third party that allows crypto assets to be exchanged for cash or other tokens.
2.   Allow for Bitcoin smart contracts
WBTC tokens allow the use of smart contracts within the Ethereum ecosystem. The smart contracts can be said to be backed by WBTC protocol. In other words, imaging creating code backed by WBTC as the primary token.
3.   Increased transaction speed and lower transaction fees
This could easily be the biggest advantage that WBTC has over Bitcoin. Bitcoin being the largest crypto uses a proof of work system to verify transactions and issue new bitcoins. This alone leads to longer waiting times for transactions to be verified.
WBTC solves this challenge as it works on the proof of reserve system and runs on the Ethereum blockchain. This simply means that it allows for faster transactions and lower transaction costs as compared to BTC.
Closing Thoughts
There are several versions of wrapped bitcoin token. Each of these versions has a specific use case and advantage over the others. All of these versions are backed in some way by BTC and are mostly ERC 20 tokens. If you decide to invest in wrapped BTC make sure to understand that it is only a tokenized form of BTC and for that reason will never be more valuable than BTC itself.
FAQs
Is wrapped bitcoin better than bitcoin?
Not necessarily. Wrapped bitcoin is best used for operating in the Ethereum ecosystem and for trading on decentralized exchanges. Bitcoin on the other hand is a safer bet while using it as a store for wealth or 'hodl-ing'. Depending on your intended use wrapped bitcoin could be better than BTC and vice versa.
Can wrapped bitcoin be mined?
No, the only way to receive wrapped bitcoin is by exchanging bitcoin for wrapped bitcoin or purchasing on decentralized platforms from WBTC token holders. Most WBTC tokens are ERC 20 tokens.