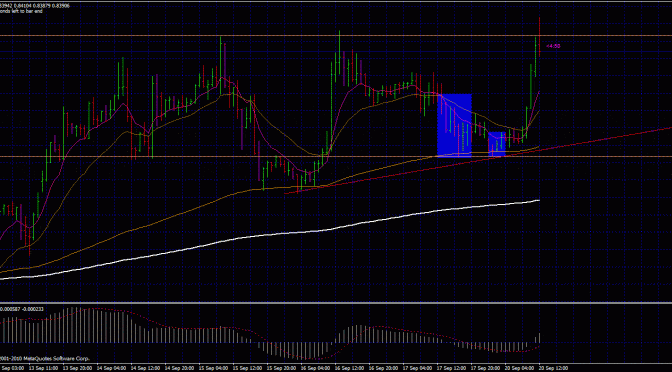 Follow up on previous post
Pls read the previous post "Risk Reward 1:5" first before reading this.
In this post i would like to touch on a very important topic.As seen in the chart above. Forex trading pair: Gbp Jpy went down even further from our target profit area.
Does it matter to us to see it go down further and dwell on the profits we had missed if we had stayed in the trade?
The answer is a BIG NO!
Consistently successful traders are those that bags in the profits CONSISTENTLY.
They are our income, we do not wait and hang on a trade to see if it will go further so that we can get more profits.We take our profits and move on to our next trade. Don't forget we trade 20 Forex Pairs!
The other reason and important lesson in this chart is: Trading with the Main Trend.I cannot stress how important this is for every trader who wants to succeed in forex trading.By trading in the main trend, we have ELIMINATED 50% of the WRONG Trades.Meaning our chances of success are 50% higher if we take trades that are in the flow with the main trend.
If we had taken the pin bar in the highlighted blue box marked as (1) in the chart above.That is at a swing low too with the confluence of the price pivot.BUT THAT IS TRADING AGAINST THE MAIN TREND!
Look at what happened next. It took just a little move upwards that is lesser than a risk reward of 1:1.
And it headed down after that. Had we taken that pin bar which is against the main trend. We would have gotten ourself a loss.
Therefore to summarize,
2 Important Lesson in this post:
1) Successful Traders are those that bag in profits CONSISTENTLY
2) Trade with the MAIN TREND, it eliminates 50% of the Wrong Trades.
If you are still not finding success in your forex trading, join our pro group today at Asia Forex Mentor Price Action Forex Course and i will be talking to you soon.
To an awesome trading as always,
Asia Forex Mentor
Ezekiel Chew