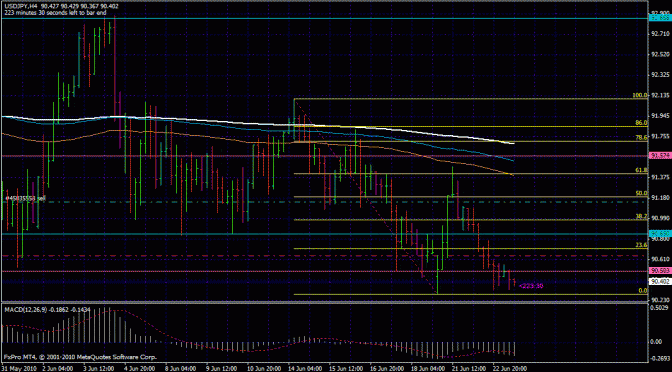 Forex trading pair: usd jpy h4
Trades like this are almost perfect. we should never miss them.
Nice Pin bar with good opening and close. Nose protruding off surrounding prices.
Confluence of:
Pin bar bounces off the 150ema,
Fibonacci level , 61.8 and the 50%
Price pivot area
Entered on the break of the pin as shown in the sell line (green dotted)
Target profit – fibonacci 161.8%.
Will it reach there? we just have to watch the price action bars to see.
Meanwhile, i will be trailing after it.
We are now in a Free trade as usual.