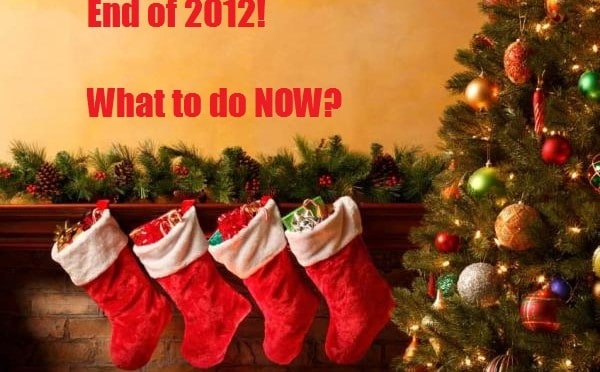 Christmas is coming and before you know it, a year has pass again.We are closing on 2012.
Let's reflect on what have we accomplished this year shall we?Think about it. Be it in life, career, love, anything.What have you achieved this year?
As for myself. The reason why i hadn't been posting as frequently as i should is because i have a new entry in my life this year – my daughter Having a baby can be quite hectic. Sleepless nights, the draining of mental strength when you keep entertaining them, etc.
Nevertheless, it is fulfilling and the joy that is given surpasses all.Aside from family life,
AFMManaged fund management is also launched to the public this year and the results & response were great.How about you my friends?Did you made 2012 a fruitful year?Or you should have done & accomplished more things than you had.
Forex Trading
Since it's December now. And it's usually slow in the forex trading market.It's a good time to stop trading and to relook at how you have been trading the past year.If you had kept a journal of your trades, that will be easy to track.If you had not kept a journal, make this one of the MUST DO's in 2013.
Scan back on the charts of the trades you had taken this year, or should had taken.Find out what worked for you, and what didn't.
Usually there are a couple of same few reasons why the trade you had took didn't worked out:
1) You entered on impulse and it wasn't a good trade at all
2) You failed to look at the higher time frame to see that there's resistance / support blocking your move
3) You trade right into a major news time. Where you got caught out by the news with a big spike
4) If all the above isn't the reason, then it could be just how the market works. Remember the market CAN do anything.
Even if all the signals and the tell tale signs were correct, the market can still go against the intended direction.
But that's just how the market works, the good thing is: This is on the lower probability side.
Remember, trading is all about probability. So long as you take only the good trades. Then your profits will outrun the lower probability trades that didn't turn out right.
With that said, take this time now since it is the end of the year to reflect on your trades you took this year.
It's just like working, or managing your business.If you are always working, day in day out. And fail to look at the big picture. You cannot see any growth.Because all these while, you may be doing the wrong thing.
OR
There is actually extra ways and methods and strategies you could apply to enhance your growth. Which you would have missed out if you are not looking at the big picture once in a while.
So take the time now this holiday seasons. To reflect, to learn extra ways to enhance your growth.
Even if you know alot already, there's always something that you could get from someone / some courses / some trainings.
Even the wealthest have coaches, attends private seminars and are constantly learning new ways to enhance themselves and their business.
With that being said.I should stop writing now and GO reflect & Learn!
If you are not already a member of our online forex trading AFM winning Forex Price Action Forex Course where i teach you the exact FULL Forex Trading Strategies | system that i personally use to be consistently profitable – You Should!
See you on the other side my friend,
Asia Forex Mentor
Ezekiel Chew
Asia #1 Forex Mentor
www.asiaforexmentor.com
Do "like", "comment" and "share" this if you find this forex article helpful. =)