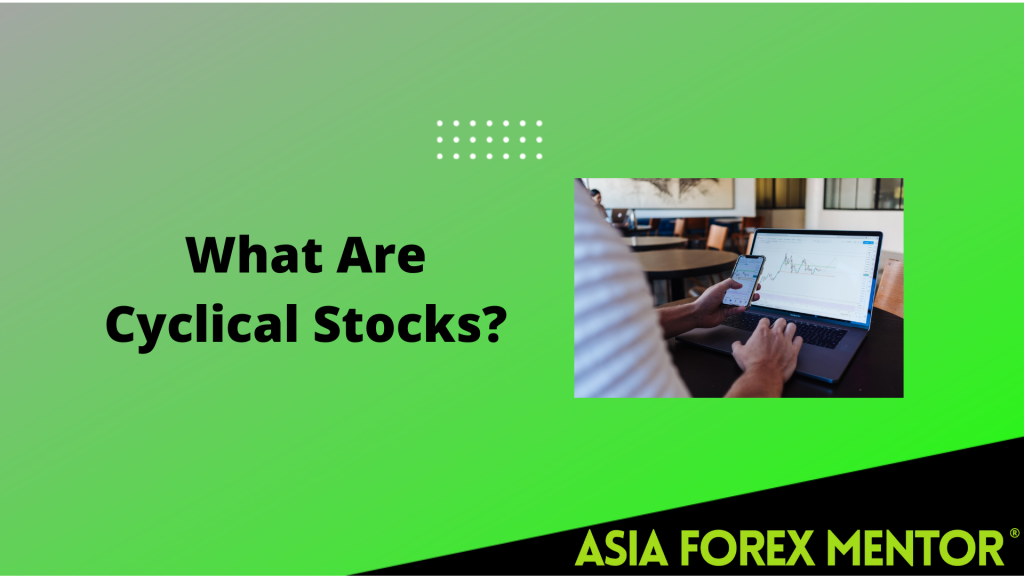 Contents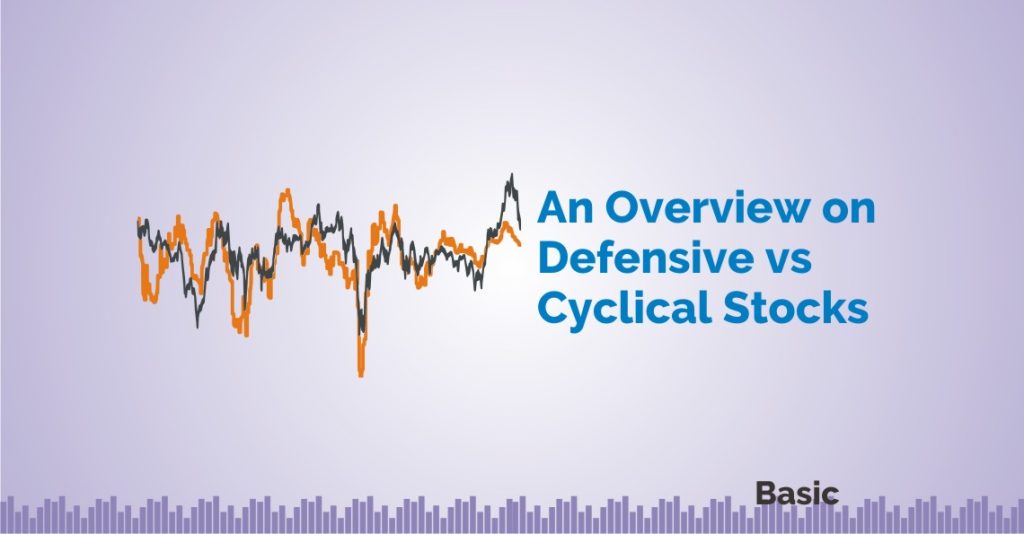 Cyclical stocks and non-cyclical stocks describe how closely interrelated a firm's shares price fluctuates within the economy. Cyclical stocks and their firms feature a direct relationship to the stock market. On the other hand, non-cyclical stocks constantly outperform the economy even when the growth rate is slow.
Stock traders cannot control the economic cycles, but they can tailor their investment strategies to flow and ebb. Adopting the stock market transitions require a mastery of its relationship to the economy. Besides, it relies on several fundamental alterations between market-affected companies and those with virtual immunity.
Also Read: Best Day Trading Stocks
Cyclical Stocks
These stocks follow the overall economic trend, which makes their stock prices more volatile. Cyclical stocks prices increase whenever the economy grows. Whenever the economy drops, the stock prices also drop. They follow all-economy cycles, including recovery, recession, peak, and expansion.
They comprise companies that sell or make discretionary services and products with demand when the economy is nourishing. They include automobile manufacturers, high-end clothing retailers, furniture, airlines, hotel chains, and restaurants. Cyclical stocks represent commodities that people cut first during tough times.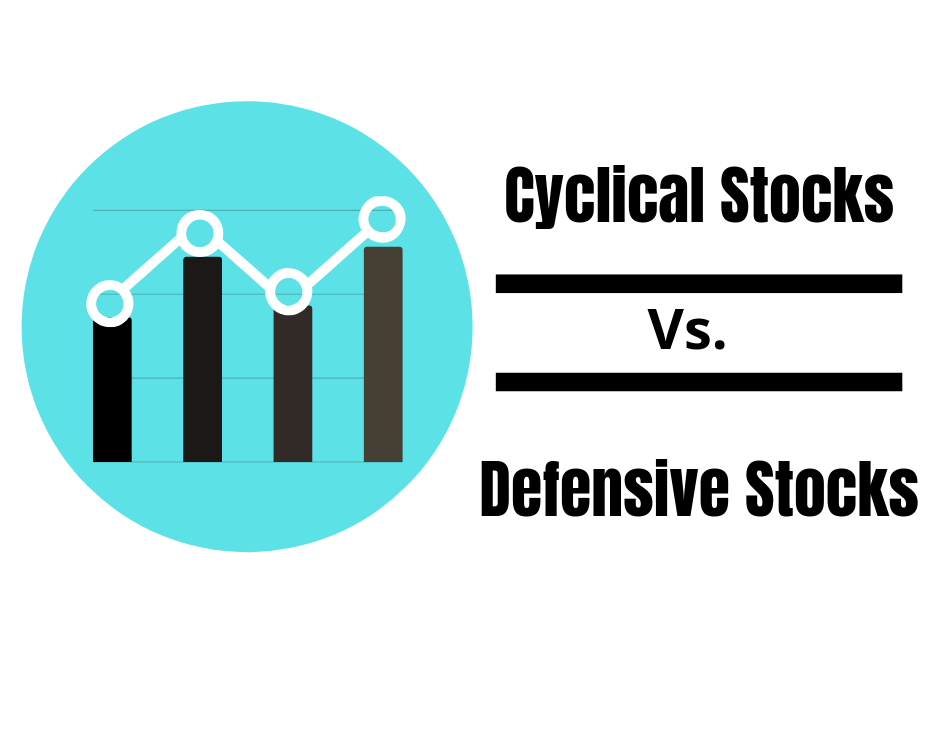 Whenever people restrain or delay dispensable commodities, their revenue also falls. The result would be a drop in the stock prices. For that reason, some such businesses can even collapse during tough times. The correlation between cyclical stocks and the economy makes it difficult to predict stock prices. Thus, it becomes difficult for traders to invest in cyclical stocks.
Non-Cyclical Stocks
Non-cyclical stocks constantly outperform the stock market even when the economic growth slows down. Thus, these securities can be profitable independent of economic trends since they distribute and produce services & goods with constant demand. They include gas, water, power, and food.
Non-cyclical companies offer defensive stocks since they can protect stock traders against economic downturn impacts. They can provide an effective stock option when the economic outlook is down. For instance, non-durable household items like dish detergent, shampoo, soap, and toothpaste may appear unessential, but they are vital. The best example of a non-cyclical stock is a utility company.
People require heat and power daily. Utility firms can constantly grow with no fluctuations by providing essential commodities. This is a vital non-cyclical stock feature to generate income. Yet, the stocks offer safety but cannot skyrocket during a high economic growth rate. Investing in these stock options can help to avoid losses in the stock market.
Cyclical Stocks Advantages
Investors can reap several benefits from investing in cyclical stocks. They feature numerous benefits such as:
1. Massive Growth
Cyclical stocks can be a better option for constant growth during booming economic periods. In general, the prices and value of such stock options skyrocket since they reflect consumers' extra confidence.
2. Profitable for Early Purchases
It would be best to purchase the stock early enough to generate a higher profit. Investors can generate enormous gains if they identify the stock soon before it starts booming. Timing is a crucial factor for making profits from cyclical stocks. If investors take a position before the uptick, they will make more profits since they attain lower prices. Thus, it results in higher conversion rates during the uptake.
3. Falling Interest Rates Stimulus
These stock options showcase higher conversion rates when the economy is crumbling. The interest cost drop, and the earnings increase to reflect the fluctuation. Thus, the trend is visible in the stock price graph. In any economy where the interest rates fall, cyclical stocks attain a massive boost. Therefore, it enables investors to generate more profits.
4. Volatile than Benchmark
Sometimes cyclical stocks become more volatile than the stock market benchmark indexes. Thus, investors can generate passive income from the benchmark index if the economy features steady economic growth. The best stock option would be the technology sector.
5. Business Sentiment Reflection
Generally, cyclical stocks reflect the economy's business sentiment. In other words, investors can monitor economic growth by evaluating cyclical stocks movement. Cyclical stocks showcase a recession phase when the economy falls and rise when the economy is expanding. Hence, they provide a vivid overview of the business sentiments and cycle in the economy.
Cyclical Stocks Drawbacks
Although this stock option can generate a steady profit when the economy is booming, they also feature several drawbacks. Some rampant disadvantages include:
1. Loss During Recession
This stock option reflects the economy and its business cycle. Thus, investors can make significant losses due to the stock prices decline during the recession period. Investors who still hold a position in the stock market even after the price falls may encounter enormous losses.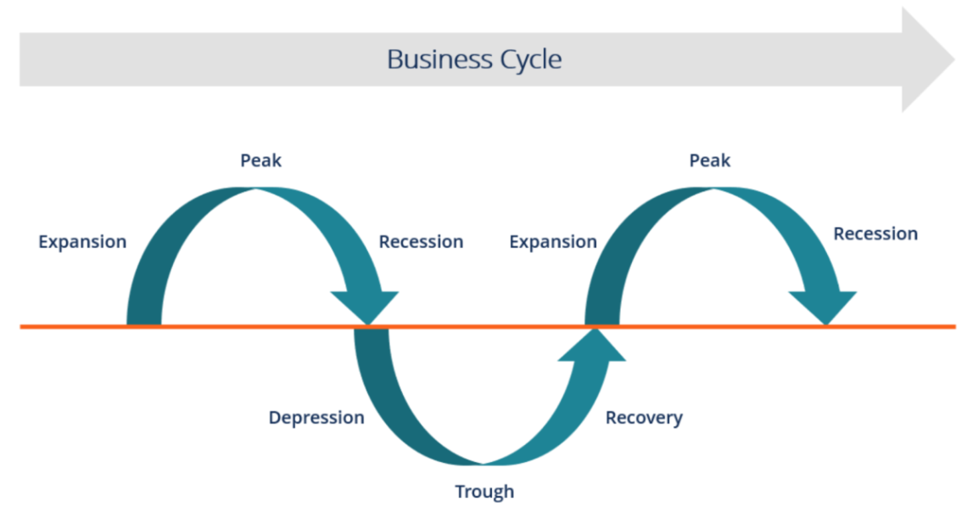 2. Timing
Investors ought to conduct extensive research to identify the apt period to invest in such stocks. They must enter a position when the stock price is lower and leave the market when the stock price increase to generate profit. Therefore, they require expert guidance to evaluate the market and make the apt timing.
3. High Volatility
Another considerable disadvantage with cyclical stocks is that they are highly volatile. They fluctuate based on prevalent economic conditions and current scenarios. Sometimes the stocks can rise to surpass benchmarks and current stock price levels. However, they can still drop beyond the benchmark and result in immense losses.
4. Requires Expert-Level Research
It would be best to understand the stock market, evaluate the volatile stock option, and conduct extensive analysis before investing in cyclical stocks. You ought to stay updated and check on news regarding how the stocks perform in the market. Thus, you can predict what fluctuations will occur to the stock price. Mastering the business cycle and market movement is crucial for you to enter a stock position and leave at the right time to generate income.
5. Strict to Passive Investors
Long-term investors take a position on stocks that trade longer. Thus, they do not invest in active selling and buying. They do not check on frequent stock market updates. In other words, they invest in stocks that can generate income over a more extended period. For that reason, investing in cyclical stocks can result in enormous losses during the recession period.
The bottom line is that the stock market requires traders to conduct extensive research to make profits. In any case, day traders may require further research to generate a better passive income. Long-term investors may require to conduct extensive research about a promising stock to reap profits. Thus, research is the crucial factor for productive stock trading.
Above all, ensure that you opt for predictable stocks. Avoid insights from independent analysts since some can be suggestions without concise data comparison. Check out certified platforms for better results.
Also Read: Overweight Stocks
FAQs
1. What are some examples of cyclical stocks?
Cyclical stocks refer to stock options that reflect the economic fluctuations in their stock prices. They include companies that venture into products that are essential for daily life. This stocks may include furniture and technology. They are crucial for survival.
2. How do you select cyclical stocks?
It would be best to conduct extensive research before investing in the stock market. When trading for cyclical stocks, it may become tougher since these stocks come with high volatility. In general, the stocks feature unpredictable fluctuations that can result in immense losses to the investors. Thus, investors must research the right timing to enter a position in the stock market. They also should research to know when to leave the market to get better results.
3. Are bank stocks cyclical?
Cyclical stocks describe securities that reflect economic fluctuations in their stock prices. Thus, bank stocks are cyclical since they reflect economic changes. When the economy is collapsing, people will focus on basic needs. This implies that very few people will deposit money to the bank. Besides, the bank may require to offer loans to users. Loans imply low revenue for the banks until when the borrower will clear interests.