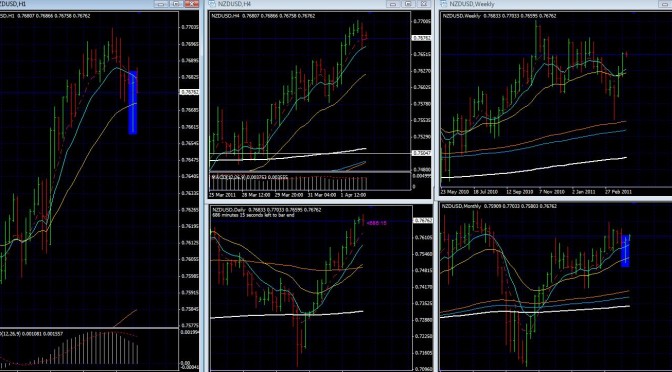 A possible forex trade to go long
Forex Pair: Nzd Usd
A nice forex price action pin bar formed on the monthly chart as seen in the chart above. Therefore what we can do is to either play the monthly chart itself and enter based on it.Or we could watch for entry in the lower time frames. eg. the 1hr, 4hr, daily for better entries.
Price formed a forex price action pin bar on the 1hr time frame as seen on the left hand side highlighted blue box. This gives us a double confirmation.
Stay tuned..
Forex Trading Strategies – Live Trade Nzd Usd Follow up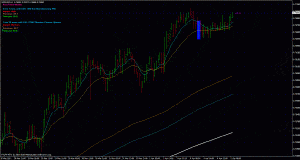 Price indeed broke up eventually and it was a good trade.What we can learn from this scenario:
Notice that the price action forex pin bar did not immediately trigger. Instead, price went down nearing the base of the pin.Had we panic and cut the trade off. We would have kick ourself in the butt later on when price when up.
Forex Trading Strategies & Forex Lesson
Lesson – Once the stoploss is set (bottom of the pin), profit targets are set. We DO NOT touch the trade.Remember we had analyzed the market before we entered. And any decisions made after entry will be emotional decisions.
Thats where most traders fail the most which will cost them their account.
Check out our Winning Asia Forex Mentor Price Action Forex Course.
See you on the other side my friend,
Asia Forex Mentor
Ezekiel Chew
Asia #1 Forex Mentor
www.asiaforexmentor.com
PS: I have launched a new ONE-ON-ONE PRIVILEGE LIVE COACHING SESSION.
Learn More here: Live Forex Coaching
Next Expert Article: forex trading strategies (fibonacci) with trailing stop | profit method