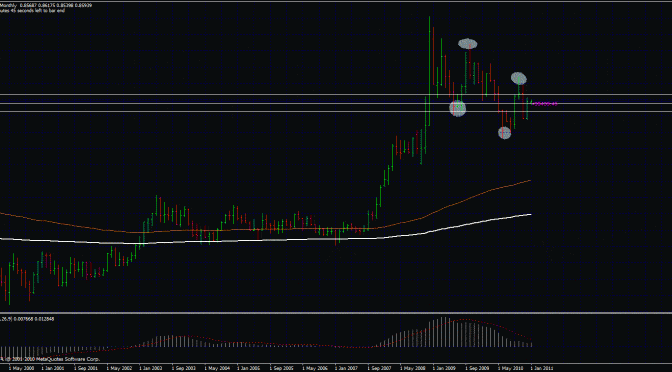 Eur Gbp Forex Trading Market Analysis
Below is our daily market analysis for our private group members.This is something that i found useful and i would like to share with you guys.
3rd Jan 2011 Forex MarketAnalysis
The Eur Gbp main trend is down in the monthly chart, marking lower lows and lower highs. Price too formed a two bar low which is a price action trend continuation signal.
On last week post, i noted that price had broke the previous pin high and the 365 ema. Therefore price should head upwards. On the 1hr chart, there's a series of bullish price action signals for us to take it up and would have taken either partial or full profit at this time.
Since the main trend is still down, price should retrace and still head upwards temporarily and we should watch for STRONG bearish price action signal to take it back down/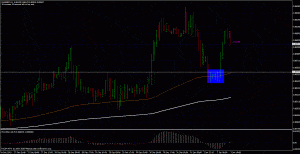 5th Jan 2011 Forex Market Analysis
The Eur Gbp came down faster than expected due to the bullish gbp news yesterday. It is still within our expectations and we can enter bearish on retracement with PA confirmation.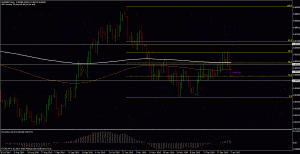 10th Jan 2011 Forex Market Analysis
This was something discussed in our group yesterday:
The Eur Gbp – On our last post we were waiting for retracement to enter short. If we looked closely enough at the 1hr chart, we do get price action entry point. But there were not any in the daily chart as price went down quickly. This is due to the extremes on both end, the weakening euro and the strong gbp. We should always look for these kind of trades to enter, as they will reap good rewards fast!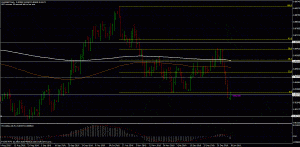 This is a quick snap on what we discussed in our private group, and i hope you find it useful.
Asia Forex Mentor,
Ezekiel Chew
ps: Click the "like" button and drop a comment below. =)