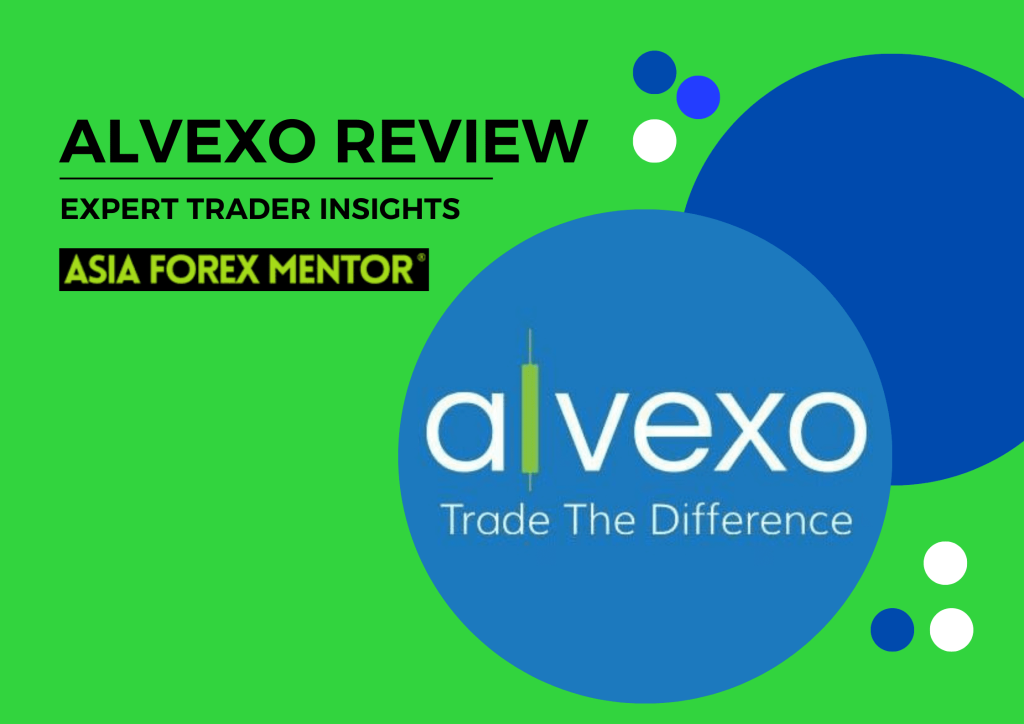 Alvexo Review
The importance of a competent broker in a successful trading process is undeniable. Between the financial market and the trader, a brokerage platform serves as a bridge. Therefore, it is crucial for any trader to choose the best broker that would suit their trading style and ensure a profitable trading experience. Alvexo is also a brokerage platform among many online brokers who have been providing trading services to customers worldwide for a profitable trade.
Both new as well as professional traders and investors can trade with Alvexo, however, there are more opportunities for new traders on this platform. A lot of focus has been given by the broker on providing training to the new traders with Alvexo Plus trading academy. In contrast, seasoned traders and investors may not find Alvexo as appealing since there are limited trading features for them.
In this Alvexo review, we have identified the strengths and weaknesses of this brokerage firm and have given a complete analysis of all the specifications of this broker. This would allow the potential clients who are considering investing with Alvexo, to make an informed decision about this platform. Moreover, individuals who have doubts about this firm can also verify their information through this review.
Asia Forex Mentor Evaluation Criteria
The financial experts and research team of Asia Forex Mentor put in all the efforts in providing the most comprehensive evaluation of all the covered brokerage platforms. The aim of presenting objective information is to help new and professional traders conveniently find relevant and authentic research so that they can make informed decisions regarding their investments.
As examining each trading platform from the inside out requires rigorous research consuming a lot of time for potential traders and investors. However, to make it effortless the Asia Forex Mentor presents the review based on standardized evaluation criteria. This criterion covers all aspects of a brokerage platform from cost efficiency, and dependability to the overall proficiency of the broker. The Asia Forex Mentor evaluation criteria are based on the following points.
Affordability
Broker Efficiency
Security
Technical Performance
User Interface
After studying Alvexo trading services from the above-mentioned standardized criteria, it was concluded that this broker is reliable and safe as it is a regulated firm. Moreover, the user interface of Alvexo is also easy-to-use with the advanced MT4 trading platform. Similarly, the broker is efficient enough to provide strong support to inexperienced traders through a training academy and other educational resources.
However, on the financial front, Alvexo is not a cost-effective broker due to its high commission rates and other fee and charges. Moreover, even though the broker provides multiple asset options for trading, it is not enough to compete with the leading brokerage platforms in the market.
What is Alvexo?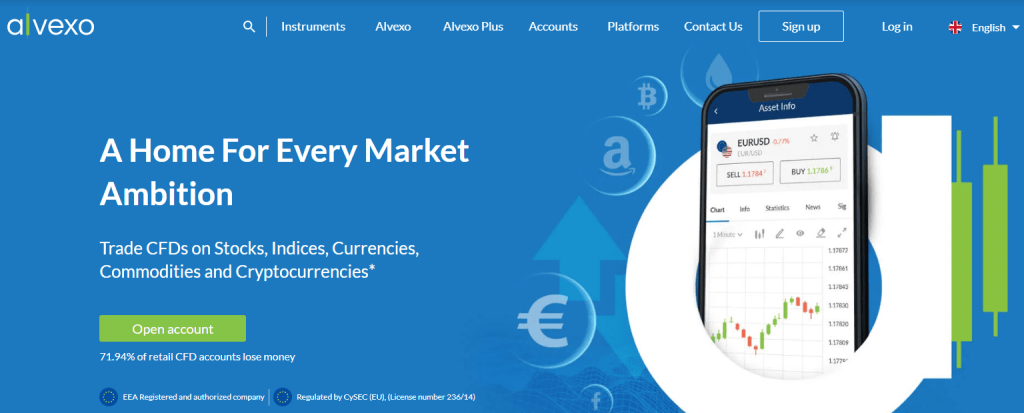 Alvexo is a trading platform owned by the HSN Capital Group Ltd founded in the year 2014 and claims to have more than 372 thousand registered clients. This broker is regulated by two regulatory authorities including the Financial Services Authority (FSA) of Seychelles and the Cyprus Securities and Exchange Commission (CySEC). These regulatory bodies monitor the affiliated broker and all its transactions to ensure secured trading processes.
Alvexo offers trading options in multiple underlying assets including Forex, stocks, bonds, indices, commodities, and even cryptocurrencies. This wide range of assets is an advantage for any trader or investor as they can diversify their portfolios by trading in different assets at a time. However, the trading instruments within these assets are limited on the Alvexo platform compared to other leading brokerage firms.
The broker can also be considered to be a safe trading platform as it provides the safety of funds through segregated accounts and negative balance protections. However, the withdrawal procedure of the broker is questionable as no information is given regarding the withdrawal commission and the available payment methods for cash outs. The customer reviews also suggest that the broker has a prolonged withdrawal process which can be a deal breaker for any brokerage firm.
In addition to this, there are also many other trading features on the Alvexo platform including multiple account types, the advanced trading platform of MT4, and a wide range of payment methods for the withdrawal and deposit of funds. Still, the broker is not considered a top-notch platform due to its poor customer service, high trading costs, and complicated user interface.
Advantages and Disadvantages of Trading with Alvexo
  Advantages
  Disadvantages

Regulated Broker
Worldwide customer base
Multiple account types
Advanced MT4 platform

Limited trading Instruments
High commission rates
Benefits of Trading with Alvexo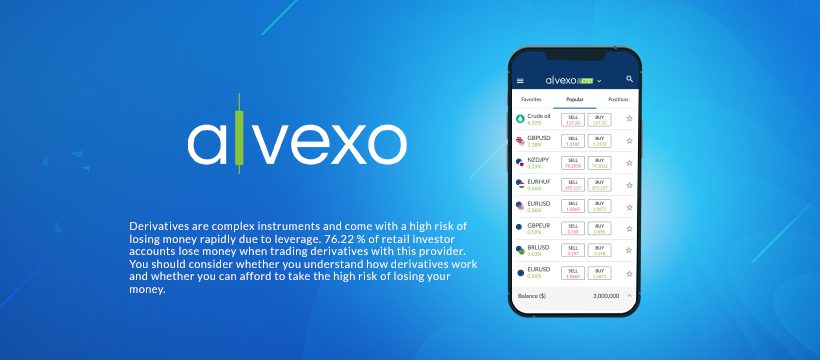 Traders who are customers of Alvexo have some advantages of being affiliated with this firm. The first benefit is that traders can have the assurance that they are linked with a trustworthy broker and their investment is safe. As Alvexo provides multiple features such as negative balance protections and segregated accounts, the funds of clients are protected. Along with this, the broker is also regulated by two financial commissions which make the platform safer and more secure for the clients.
Another benefit of investing with Alvexo is that the broker gives priority to new traders therefore there are multiple tools, trading strategies, and educational resources available on the Alvexo platform. All this is provided to ensure that inexperienced traders can get the support they need in their journey toward successful trading. On top of this, there is also the Alvexo Academy which specifically focuses on training new traders effectively.
There are also various account types for traders on the Alvexo platform. From affordable classic accounts to elite accounts with the tightest spreads, there are trading accounts for all types of customer requirements. These personalized accounts allow traders to have the freedom of choosing those trading features which suit their trading styles.
Alvexo offers the advanced and popular trading platform Meta Trader4 along with its own web trader for a fast user experience. Also, for the convenience of its customers, Alvexo also provides trading accessibility through its Mobile trading app so that traders can trade on the go. This is also a trading feature that appeals to the young and new customers of this platform.
Alvexo Pros and Cons
Pros
Security of Funds
Negative balance protection
Trading Academy for inexperienced traders
Multiple Account types
Cons
High initial deposit requirement
Copy trading is not available
Alvexo Customer Reviews
Any trader who wants to find out about the credibility of a brokerage firm looks out for customer reviews before anything else. Therefore any negative impression made from customer reviews can snatch a potential client from any broker. Overall, it is the customer review that makes or breaks the deal for any customer.
The customer reviews regarding Alvexo trading services are not very positive. Many customers have questioned the reliability of the firm and claimed it to be a scam due to prolonged withdrawals or other technical issues. Moreover, customers have also disregarded the support team of Alvexo and seem unsatisfied with their assistance and services.
In contrast, there were also some clients who praised the broker for its services and even recommended it to others however there are more negative than positive reviews about this brokerage firm. Nevertheless, it is always recommended by financial experts to not only consider customer reviews but also do thorough research regarding the platform before making the final investment decision.
Alvexo Spreads, Fees, and Commissions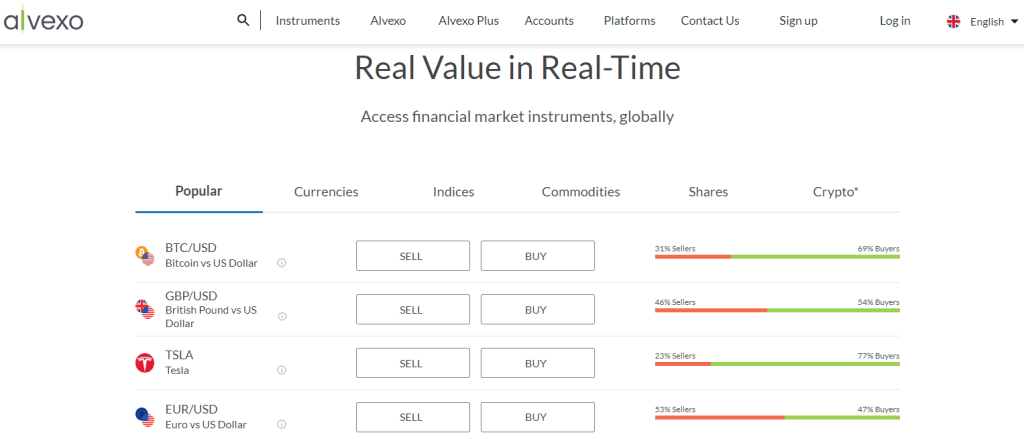 The spreads at Alvexo trading services vary from one account to another and also from one trading instrument to another. There are no fixed spreads on this platform. For the classic account, the spreads start from 2.9 pips, and for the gold account, the spreads start from 2.2 pips. Similarly, the prime account has tight spreads starting from 1.8 pips whereas the lowest spreads are available for the elite account holders starting from 0.1 pips.
The exact commission rate is not disclosed by the broker anywhere on their website. However, it is said that there are no commissions on any trading other than on some trading instruments for ECN Vip account holders and ECN Gold account holders. It is also mentioned that the service fees are included in the spreads.
Additional fees on Alvexo include a 10 Euro inactive fee which is charged after three months of a passive account. Other than this there are also swap fees that are charged by the broker however to find the exact fee amount traders will have to check the official website of the broker to find out the updated fee. The broker charges on withdrawal and deposit of funds are also not mentioned on the website and can be found through the support team.
IMPORTANT!
For high net worth investors seeking to make investments over $10,000, we invite you to reach out to us at Vip-invest@asiaforexmentor.com. Our team of seasoned professionals is well-equipped to provide comprehensive guidance on the intricacies of the investment process, including steps ranging from initial sign-up to successful profit withdrawal.
Account Types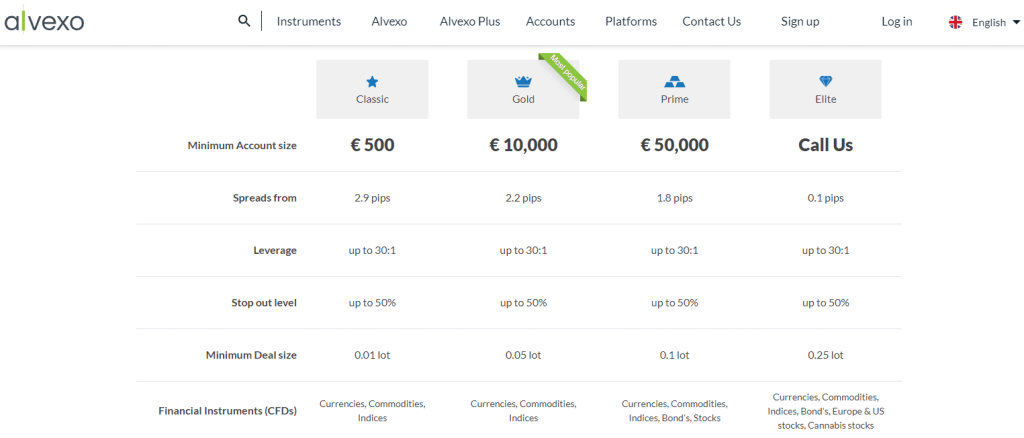 One of the benefits for traders to invest with Alvexo is that this broker offers a range of account types. These personalized accounts allow traders to choose the account which would suit their trading needs. These accounts range from low-cost classic accounts to costly elite accounts. Each account type has different specifications and features that differ from one account to another.
Classic Account
The classic account is the standard account on the Alvexo platform. With the initial deposit requirement of 500 Euro, this account has the lowest account size which is targeted at low-budget traders. The spreads at the classic account start from 2.9 pips which is not ideal for profitable trading of big investors, however, new traders can earn considerably from this account without risking significant investment.
The financial instruments available at the classic accounts are Forex, indices, and commodities with a minimum lot size of 0.1. The broker also provides a one-to-one expert advice session once per month for the classic account. Moreover, traders can use the Alexo Plus facility in this account for free for 30 days.
Gold Account
The gold account is the most popular account on the Alvexo brokerage platform. Traders prefer this account as it gives them more benefits than the classic account through bigger investments. The minimum deposit requirement in this account is 10,000 Euros. Moreover, the spreads are lower than the classic account starting from 2.2 pips.
The available trading instrument at the gold account is also the same as the classic account with a minimum deal size requirement of 0.5 per lot. Another benefit of this account type is that the traders get 3 one to one expert sessions to learn to trade successfully.
Prime Account
The prime accounts are one step ahead of the Gold accounts. The minimum deposit for this account type is a whooping 50,000 Euro which is very high for low-budget or inexperienced traders. For this reason, this account type is customized for professional traders with a lot size of 0.1. For profitable trade, the spreads at this account start as low as 1.8 pips.
For the prime trading account holders there are more options for trading instruments including Forex, stocks, commodities, indices, and even bonds. Another benefit of this trading account is that the traders get up to 5 one monthly professional expert trading sessions and traders can use AlvexoPlus for 120 days.
Elite Account
The Elite Vip account is the most costly account on the Alvexo trading service platform. The minimum investment requirement in this account is not mentioned as traders and investors are required to talk to the broker regarding the investment details. This account is intended for seasoned traders, investors, and financial institutions that make massive investments for long-term trading and huge turnovers.
As the Elite account is for big investors who prefer huge investments to earn a significant profit, the broker offers the tightest spreads starting from 0.1 to lower risk and maximize profits. Other than this, all the other facilities such as the expert sessions are unlimited for this account and so is the Alexvo Plus facility. The minimum deal size is 0.25 and additional trading instruments include trading in Europe, the U.S., and Cannabis stocks.
How To Open Your Account?

Traders who choose to invest with the Avexo trading platform have to first open a trading account with the firm before they can start real-time trading. The process of account opening at Alvexo is fairly simple and consists of some steps before a trading account gets active.
The first step is to visit the official website of Alvexo and on the landing page click on the"sign up" button. After this users will be redirected to the registration page. Here users will be asked to fill up a registration form with some basic information such as First name, Last name, phone number, Email, and password.
In the second step, users will be asked to select the type of account they prefer whether live or demo account. After selecting the preferred account the web trader platform will open where all the specifications and features of the trading account can be experienced. For demo account users this is the final step where they can use the platform to trade virtually just to get familiarised with the platform.
However, if you choose a live trading account then the traders will be taken to the account replenishment or deposit fund page. Here traders will have to make payments of minimum deposits according to their chosen account type which is 500 for a classic account and 10000 and 50000 Euros for Gold and prime accounts. After the verification of payments users will be able to use their live account and start trading immediately with the broker.
What Can You Trade on Alvexo
Alvexo as a trading platform offers multiple asset types for trading. These underlying assets include Forex, Indices, Commodities, Shares, and Cryptocurrencies. For each asset, there are minimal instruments available for the classic, Gold, and prime account holders. The traders at Alvexo have the option to either put all their eggs in a single basket (which is not at all recommended by financial experts) or want to diversify their portfolio by trading in multiple assets simultaneously.
However, it should be noted that the options within these underlying assets of trading instruments are limited. There are 60 major, minor, and exotic currency pairs available for trading. Alvexo offers a wide range of currency pairs however, there are only 15 indices, 12 commodities, and 13 Cryptocurrency pairs available on the platform. Overall, there are 450 trading instruments on the Alvexo brokerage platform.
Traders can trade these instruments on the platform with the help of the advanced trading terminal of MT4. Moreover, the broker also offers its own Alvexoweb trader and claims to be a fast reliable, and easy-to-use interface. Traders have the opportunity to test these trading conditions on the free demo account without putting any investment at risk.
Alvexo Customer Support

These days brokers pay a lot of attention to strong and efficient customer support teams to ensure maximum customer satisfaction. For this reason trading platforms usually offer multiple and convenient ways to contact support. However, to contact customer support at Alvexo there are only two methods.
Customers and potential traders can write any message, suggestions, or questions in the message box which is available on the platform's official website. The response time of this message is not mentioned however, this method would surely take more time than other mediums of communication such as live chat boxes which are available on many other trading platforms.
The other way of contacting customer support is through a toll-free phone call which is available for a list of countries available on the website. This is a more direct way of consulting the support team to get fast assistance. However, these days social media platforms such as Telegram, WhatsApp, Skype, Zoom meetings, and such are preferred by customers over traditional phone calls.
The Alvexo broker does not provide communication through messaging applications but major social media platforms such as Youtube, LinkedIn, Twitter, etc are used by the broker to communicate the latest news and updates regarding the firm.
Advantages and Disadvantages of Alvexo Customer Support
  Advantages

  Disadvantage

Toll-free phone calls
Social media platforms for news and updates
Multi-lingual support
Message Box on the Website

Support teams available only on limited working hours
Lack of technical assistance
Slow response time
Security for Investors
  Advantages
  Disadvantages

Regulated broker
Segregated Accounts
Negative balance protections
Strict safety protocols

No fund authentification process
No compensation or insurance for customers
Offshore broker
Withdrawal Options and Fees
The biggest drawback of the Alvexo platform is that there is no information available regarding the platform's withdrawal fee structure on its official website. This lack of transparency of funds can be questionable for the platform as there can be additional fees and charges that the broker can claim without providing prior knowledge to the trader.
To find out the exact withdrawal fees customers are recommended to contact the customer service team. The firm mentions that the withdrawal fee depends on the account type and trading instrument however no estimated percentage of these fees is given. The withdrawal fee may be high enough to affect the overall trading cost for the client.
Moreover, the methods of withdrawing funds are also not clear. The only payment partners mentioned on the official website of the broker are Paynt and Nuvei which are two online payment platforms. However, at the account replenishment stage, we can see that there are multiple payment options available for the deposit of funds including bank transfer, visa, and master cards as well as e-wallets such as Neteller and Skrill.
Alvexo Vs Other Brokers
Alvexo is a trading platform that struggles to make its place among the top online brokers in the market. These leading brokerage platforms are a long way ahead of Alvexo in terms of the broker's efficiency, advanced trading tools, and effective customer service. To understand the performance of Alvexo we have compared it to three of the most popular brokers in the financial market.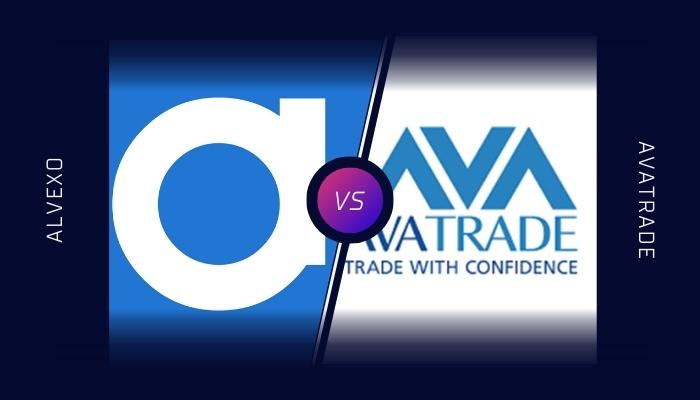 AvaTrade is a popular trading platform among traders worldwide since 2016. It is considered to be a low-risk broker as it is regulated by one or two but multiple top-tier financial regulatory authorities. Moreover, AvaTrade has satisfied customers due to its advanced trading tool and trading terminals.
When compared to Alvexo, AvaTrade has more to offer to its customers. AvaTrade has more than 1200 trading instruments whereas Alvexo only has 450. Additionally, AvaTrade has advanced trading features such as social copy trading for a passive income for traders.
However, it is clear that AvaTrade offers services for professional traders rather than inexperienced ones. On the other hand, Alvexo focuses on providing the best trading experience to novice traders through webinars, educational resources, and a training academy.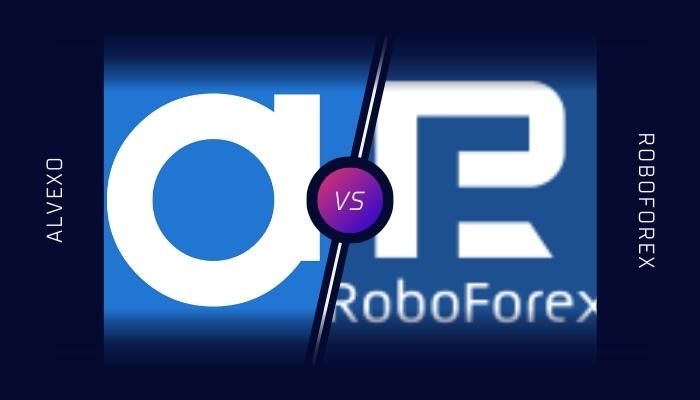 With 3.5 million customers worldwide, Roboforex is certainly in the running off the top online broker list. Roboforex offers high leverage of 1:2000 with the tightest spreads of 0 pips in the market. Also, Roboforex leads the market through its effective and competent customer support team with its technical support and prompt assistance.
In comparison, there are many similarities between the trading features of Roboforex and Alvexo. Both are regulated by dual financial authorities, similarly, there are multiple account types on both platforms. Each has negative balance protection and segregated accounts for the security of funds. However, one aspect which gives Roboforex the lead is its affordability and low trading cost which is not the case for Alvexo trading services.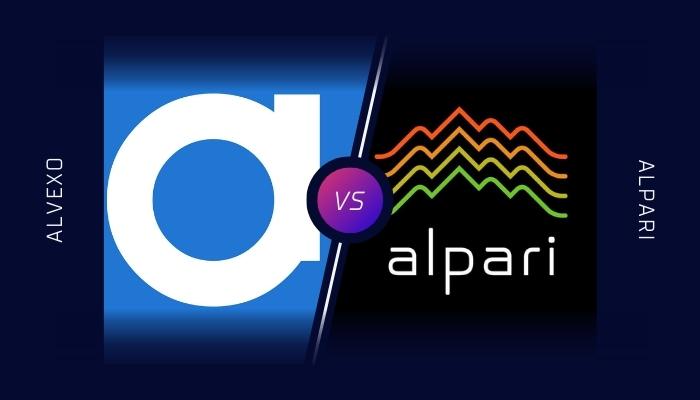 Alpari is the oldest brokerage platform available in the financial market which is why a lot of reputation is given to this firm for its vast experience in the trading market. Alpari is also a regulated broker and has received many awards for its overall performance as a brokerage firm since 1998.
A quick comparison between Alpari andAlvexo tells us that both these platforms have some things in common. For instance, both have multiple trading account options including ECN accounts for the trader's convenience. Moreover, Apari has also faced negative criticism regarding its slow customer service just like Alvexo. However, Alpari has a very low minimum deposit requirement of $1 and the commission rates are also very low which is not true for Alvexo.
Conclusion: Alvexo Review
Alvexo is a regulated trading platform that has been providing online trading services to customers around the world. This broker is monitored and licensed by the financial service authority of Seychelles and is also regulated by the Cyprus securities and exchange commission. Therefore, we can say that Alvexo is a reliable platform to trade any underlying asset.
The traders at Alvexo are given the option of choosing from six asset classes including Forex, Indices, CFDs, Commodities, Stocks, and Cryptocurrencies. In each underlying asset, there is a range of trading instruments with a total of 450 however, this number of instruments offered by Alvexo cannot compete with the wide range of instruments provided by other leading brokerage platforms.
Alvexo is clearly an average broker in terms of the overall performance of this trading platform however, one advantage of investing with Alvexo is that it puts a lot of focus into providing security and protection of the client's funds. The broker claims to keep the customer's funds in segregated accounts in credible banks for easy access and averting misuse of funds. Moreover, there is also the feature of negative balance protection for traders to minimize investment risks.
The strength of Alvexo lies in prioritizing the training of its young customer base. This is reflected by the accessibility of webinars, ebooks, blogs, and other educational materials which is available for assisting inexperienced traders. In addition to this, Alvexo has its own trading academy to build trading skills in new traders. Therefore, Alvexo can be a great platform for novice traders.
The drawbacks of Alvexo lie in its poor customer service and high trading cost. The methods of communication for traders to contact the support team are two and that is also underrated by the slow response time. Similarly, the minimum deposit requirement for each trading account is high. To conclude we can say that Alvexo has the potential to become a leading brokerage platform given that it revamps its customer service and provides the latest trading tools and technology for a better user experience.
Alvexo Review FAQs
Is Alvexo regulated?
Yes, Alvexo is a regulated brokerage platform that has been providing trading services to customers worldwide since 2014. Alvexo is regulated and licensed by two financial services authorities including Seychelles Financial Services Authority (FSA) and the Cyprus securities and exchange commission (CySEC).
Alvexo being a regulated firm ensures that its platform is reliable for trading and is being monitored by a regulatory body. However, being regulated does not mean that there are no chances of investment risks. Nevertheless, a regulated broker is safer than an unregulated one.
What is Alvexo minimum deposit?
The minimum deposit requirement at the Alvexo trading platform varies from one account type to another. For the Classic trading accounts the minimum deposit is 500 Euros which is quite high if this account type is targeted at low-budget, novice traders.
Similarly, for the Gold account holders, the condition of the initial deposit for a live trading account is 10000 Euros. Finally, for the Prime account the minimum deposit requirement is a massive amount of 50000 Euros which is affordable for only large-scale investors. Lastly, the minimum deposit for the Elite account is not mentioned by the broker and can be discussed one to one with the broker.
Does Alvexo charge withdrawal fees?
The withdrawal commission and methods are not known for the Alvexo platform as the broker nowhere shares this information on its website. It is mentioned on the website that to find out about the withdrawal commissions one has to contact the support service. Also, the withdrawal commission depends on the payment method and varies from one payment method to another.