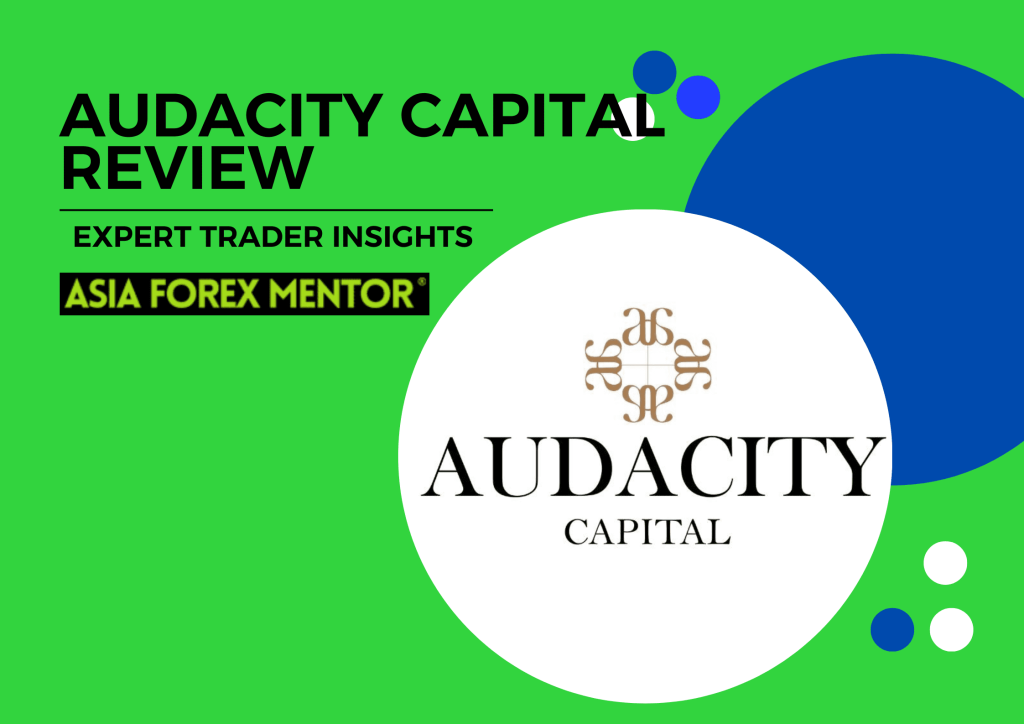 Audacity Capital Review
Proprietary trading platforms provide a great way to diversify your portfolio and maximize returns. Audacity Capital is one such platform that makes investing easy and efficient. So whether you're a novice investor looking to break into the markets or an experienced trader seeking out new opportunities, Audacity Capital has something for everyone.
This broker encourages traders to think outside the box and take calculated risks for a potentially higher reward. The platform offers an intuitive, user-friendly interface with advanced features to help traders make smarter decisions and maximize profits. Plus, their proprietary algorithm evaluates market conditions in real-time to give you an edge over the competition.
Audacity Capital comes with a variety of tools designed to help traders succeed. From trading signals that alert you when a stock is about to move to comprehensive charts and analytics to help you make better decisions, Audacity Capital has all the features needed for a profitable trading experience.
In this detailed review, we will discuss what Audacity Capital is, its pros and cons, fees and commissions, and more to help traders make an informed decision. Let's dive in!
Asia Forex Mentor Evaluation Criteria
Evaluating brokerage platforms through Asia Forex Mentor is an invaluable process that can help investors and traders make well-informed market decisions. We conduct thorough investigations and assessments of each broker to guarantee all financial risks are minimized.
At the Asia Forex Mentor evaluation, brokerage firms are evaluated based on predetermined criteria. A series of indicators are used to assess and compare each broker's proficiency so that fairness can be maintained throughout the assessment process.
Expert researchers rigorously analyze, evaluate and assess brokerage firms to give an all-encompassing review. Not only do the assessments come from their own deep analysis, but client feedback from a certain broker is considered for a more accurate portrayal of the services. As such, investors can rest assured that the information is trustworthy and reliable.
Our array of criteria is implemented in evaluating a particular brokerage service. The benchmarks used to determine the overall performance include:
Trading Mechanism
Realistic trading challenges
Security of funds and data
Customer Assistance
Easy Payouts
Sizeable Profit split
Based on the above-mentioned criteria, our expert team determined that Audacity Capital is an authentic prop firm and a great option for both novice and experienced traders. With advanced trading tools, competitive fee structures, helpful customer service, and more, Audacity Capital offers a secure and reliable trading platform for everybody.
What is Audacity Capital?

Founded in 2012 with the mission to empower traders, Audacity Capital was officially incorporated on January 28th, 2014. Their primary office is located in London, United Kingdom. The company was founded by Karim Yousfi and is managed by a team of professional traders.
Audacity Capital is a global investment firm that enables users to trade stocks, Forex, cryptocurrencies, and indices. They offer a secure and user-friendly platform with advanced tools to help traders make informed decisions. Moreover, this broker provides its clients with the extraordinary opportunity to invest up to $480,000 in capital.
Audacity Capital is proud to collaborate with an institutional liquidity provider that enables us to take advantage of vast market liquidity without commissions, swaps, or wide spreads. In addition, this brokerage offers a range of features that make it more dependable, such as the lack of an evaluation test or the challenge of assessing traders' capabilities like many other prop firms.
The best thing about this platform is its in-person approach, aggressive scaling program, and huge 50/50 profit share. This partnership is a great opportunity, as it has improved the user experience significantly. Moreover, it offers fixed-income and algorithmic trading.
Advantages and Disadvantages of Trading with Audacity Capital
  Advantages
  Disadvantages

Audacity Capital's scaling program is a lucrative opportunity for traders demonstrating consistent profits. By taking advantage of our aggressive capital-scaling system, they can obtain access to trading funds up to $500,000 - enabling them to generate even more income.
No evaluation test is required to trade with Audacity Capital, allowing traders to get started immediately. This greatly benefits those needing more time or patience to undergo a tedious evaluation process.
Traders are not responsible for fees or commissions, as the broker does not charge any trade-related costs.
Traders can interact with other professional traders on the platform, allowing them to learn from experienced traders and improve their skills.

This firm takes the selection process of traders for funding seriously and requires an extensive interview. That is why only a slim few are chosen among those who apply, making it quite selective.
The 50/50 profit-sharing formula might only suit some traders, as some prefer a higher investment return.
Traders need to pay a monthly platform fee regardless of whether or not they are withdrawing their earnings.
No demo account for traders to practice their trading skills without any risk.
Benefits of Trading with Audacity Capital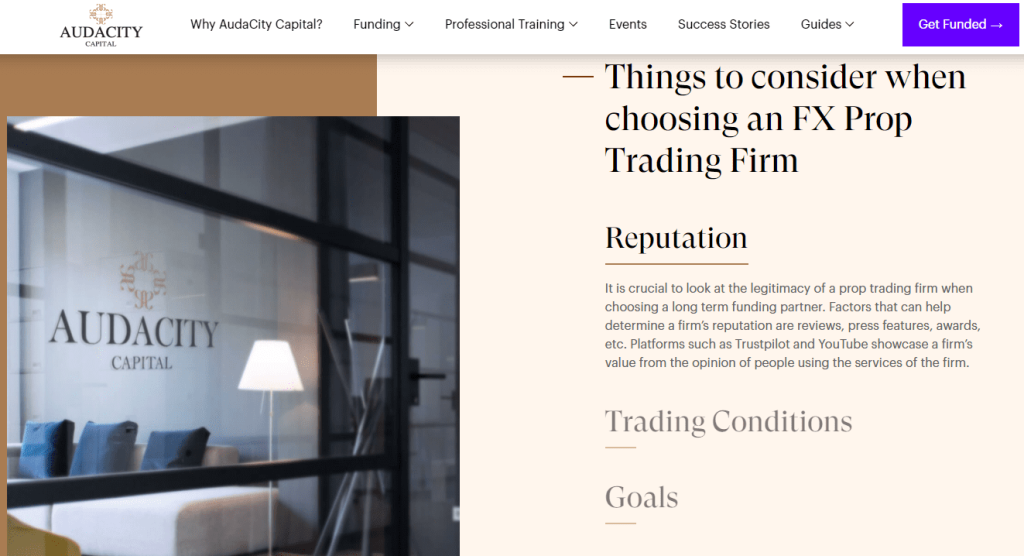 Audacity Capital is one of the top-notch and industry-leading Proprietary trading firm that offers a high-end and professional trading platform for both novice and experienced traders. With advanced trading tools, competitive fee structures, and a dedicated customer support team, it is one of the best brokerage firms in the world.
Furthermore, traders can benefit from its two funding program options: ability challenge and funder trading platform. In addition, they have clear rules with minimum limitations for traders. Finally, as they are committed to providing their traders with the most competitive trading terms, they offer a wide range of low commission fees and tight spreads.
Audacity Capital's Funded Trader Program stands out from other proprietary trading firms with its three-step assessment that includes an interview to assess whether the trader is capable of managing capital. This program offers a profit target of 10%, which, when achieved, allows traders to not only keep that money but double their account balance by requesting a withdrawal.
Additionally, this reliable forex-funded platform grants experienced and skilled traders who need more financial means a chance to gain access to an allocated account where they can prove their trading proficiency and generate consistent gains. At the same time, they can grow the account, increasing the amount of capital accessible for trade.
Audacity Capital Pros and Cons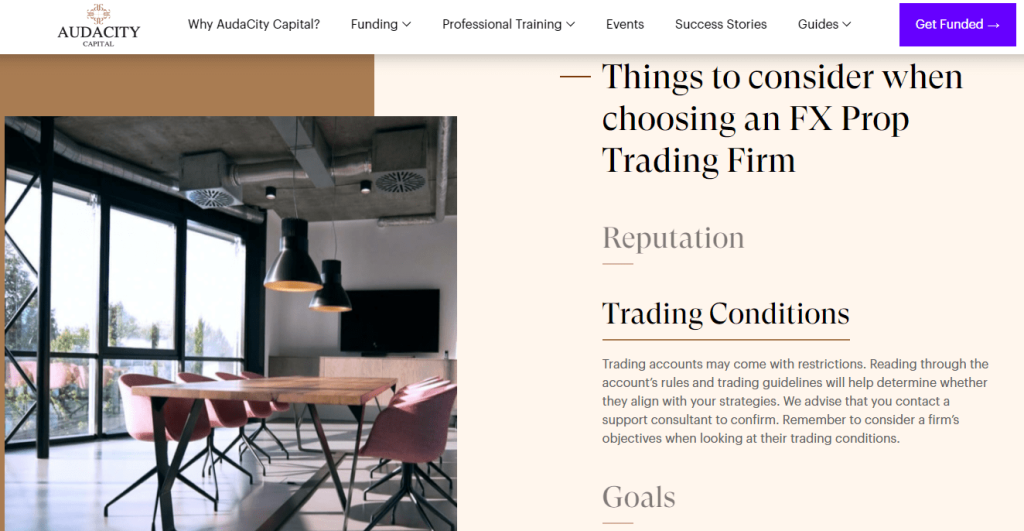 Pros
Up to $500,000 capital
Excellent Scaling plan
No evaluation challenge
No time limit on your scaling plan
Overnight holding allowed (Monday – Friday)
Fixed absolute drawdown of 10%
Cons
No free trial
Profit split 50%
Monthly platform fees
Seven minimum trading days and no holding on weekends.
Weekend holding and new trading are not allowed.
Difficulties Met By The Traders Who Participated in The Brokers Challenge
#1. The 10% Fixed Drawdown
Drawdown is a term used to describe the fluctuations of traders when market prices suddenly drop, leading them to experience losses. Drawdowns are calculated to determine how far investors have fallen by assessing their highest-earning point and their current loss. Audacity Capital offers a fixed 10% drawdown of the account balance rather than requiring a trailing model.
How To Overcome The Difficulty
Traders must understand the market movements well and develop strategies that minimize losses. This can be accomplished by setting stop-loss orders that automatically close a position at a predetermined loss level. Additionally, traders should use risk-management tools like leverage and diversification to maximize their profits and minimize the risk of large losses.
#2. Profit Target of 10%
Irrespective of their account size, traders should strive to reach a 10% profit target. For example, if they start with $15,000 in their account and hit the $1,500 profit mark – they can withdraw a portion of that money while doubling their initial balance to $30,000. Traders continue on this path until reaching a $500K account, provided each time has successfully made at least 10% profits before hitting the double-up trigger again.
How To Overcome The Difficulty
Traders can attain their 10% target by combining technical and fundamental analysis. Technical analysis helps traders identify entry points into the market, while fundamental analysis can help traders grasp the underlying drivers of market movements.
In doing so, the company can effectively analyze and review the trader's regular capital returns and total performance.
#3. No Trading During News Events
Traders are not allowed to open, close, or hold positions during major news events. This is because news events can cause traders to make reckless decisions due to sudden market movements, causing them to suffer significant losses.
How To Overcome The Difficulty
The key here is to stay informed on the news and be prepared for any sudden market movements. Traders must also create strategies tailored to their trading style and risk appetite that will allow them to maintain profits in the long run.
#4. Overnight Holding is Not Allowed
Traders are required to close all positions before the end of the trading day. This prevents traders from being exposed to the risks of overnight holding and eliminates the possibility of a sudden gap down in the market.
How To Overcome The Difficulty
Traders should practice a disciplined approach to trading and only enter positions when there is a clear trend in the market. They should also set up trailing stop-loss orders to protect their positions when the market starts to move against them. Additionally, traders should take advantage of news events to capitalize on short-term opportunities in the market.
Audacity Capital Customer Reviews
We have collected customer reviews about Audacity Capital to give our readers a better idea of what it is like to trade with this broker.
Many customers have praised this broker for its highly competitive trading terms and fees and its comprehensive customer support team. Customers have also been impressed with the three-step assessment process of the Funded Trader Program, noting that it produces a high success rate for those who pass the interview.
In addition, traders have commended Audacity for its risk management rules, which include a fixed absolute drawdown of 10% and an overnight holding policy restricting weekend trading. However, some traders complain about the 50/50 profit-splitting formula, slow customer support, and monthly platform fees, as they can drain profits.
Audacity Capital Fees and Commissions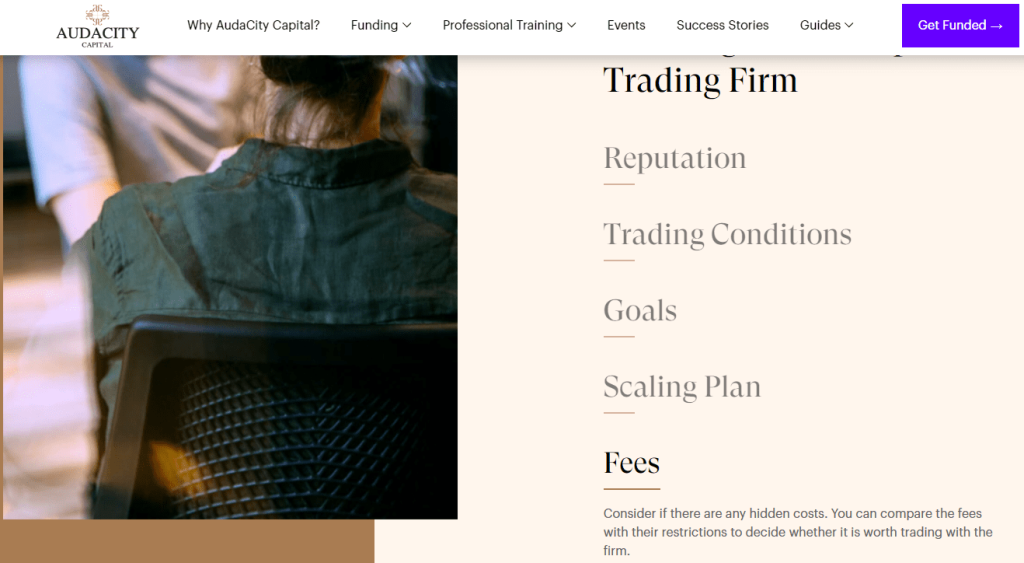 Joining Fees
This broker charges a one-off joining fee that is £199. This fee is non-refundable and should be paid before trading with the broker. In addition, this fee is not charged to make profits; it is to cover expenses of administration, technology, and data.
Capital Trading Fees
Audacity Capital charges a monthly fee of £99 if traders withdraw funds. Moreover, profits are shared 50/50; the broker will take half the profits traders make. It is important to note that no other hidden commissions or fees are imposed on customers. To deposit the fee, you can use Bitcoin, Skill, Visa, or Paypal.
Commissions
This broker has distinguished itself from other brokers by partnering with an institutional liquidity provider that provides deep market access without any commissions, swaps on trades, or wide spreads. This allows them to confidently offer their customers the best rates and services available in the marketplace.
Leverage And Lot Size
When trading with an initial account balance of $15,000, you can leverage up to 1:5 with an exposure of 0.5 lot – that's equivalent to just $5 per pip. When you hit your profit target and double your balance, the lot size doubles too; if it is a $30K account, then the maximum allowed exposure increases from 0.5 to 1.0 and again from 1.0 to 2.0 when increasing further up until reaching accounts worth as much as half-a-million dollars.
Account Types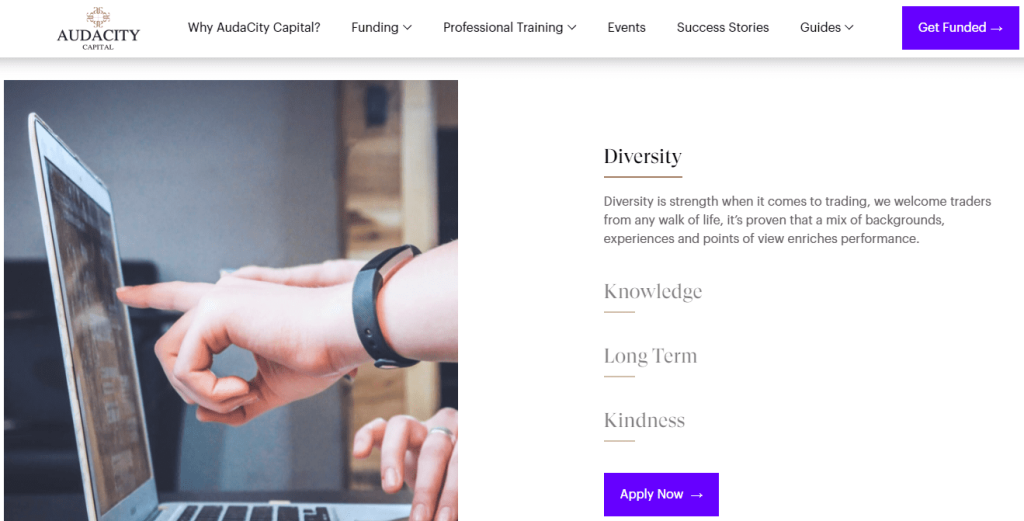 Audacity's trader program provides funded live trading accounts ranging from $15,000 to an impressive $480,000. Some of the features of all accounts remain the same such as a monthly subscription fee, no time restrictions to hit the profit target, and a drawdown of 10%.
Below are the details of the account types:
First Stage Account
Lot Size – 0.5
Account Size – $15,000
Profit Target – 10% target ($1,500)
Tradeable Assets – Forex pairs
Second Stage Account
Lot Size – 1
Account Size – $30,000
Profit Target – 10% target – $3,000
Tradable Assets – Forex pairs
Third Stage Account
Lot Size – 2
Account Size – $60,000
Profit Target – 10% target – $6,000
Tradable Assets – Forex pairs
Fourth Stage Account
Lot Size – 4
Account Size – $120,000
Profit Target – 10% target – $12,000
Tradable Assets – Forex, Commodities, and Indices
Fifth Stage Account
Lot Size – 8
Account Size – $240,000
Profit Target – 110% target – $24,000
Tradable Assets – Forex, Commodities, and Indices
Sixth Stage Account
Lot Size – 16
Account Size – $480,000
Profit Target – 10% target ($48,000)
Tradable Assets – Forex, Commodities, and Indices
How To Open Your Account?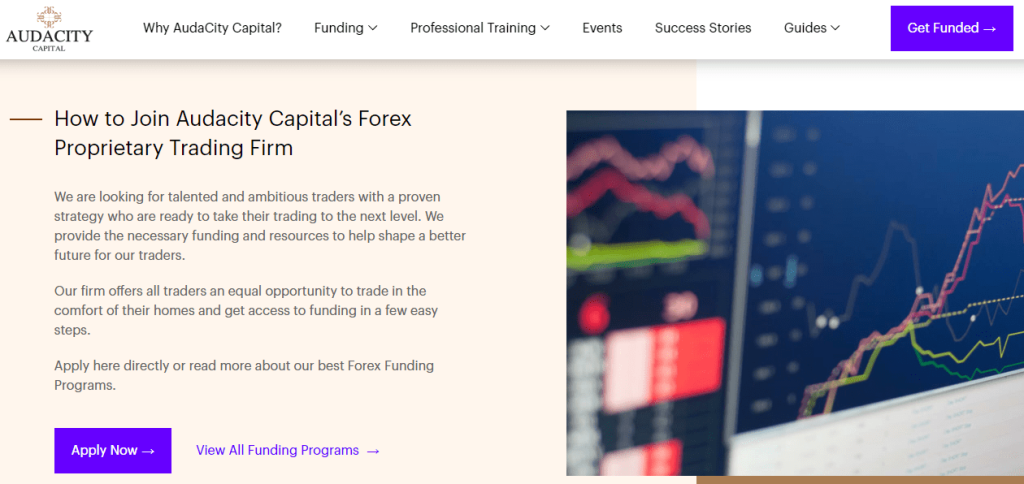 The Audacity Capital account opening process is slightly different than other brokers. Follow the steps to open an account:
First of all, go to the official website and click on 'Apply now
On the next window, click on 'Apply for Funding.'
Enter your name and go through the 3-minute process to get over the interview process.
After completing it, the Audacity Capital team will review your application. A talent acquisition team representative will be in touch shortly to arrange a telephone or on-site interview.
Once your account is approved, you can open and fund a live trading account.
Moreover, Audacity Capital also offers an advanced 'Funded Trader Program' in which traders can access up to $500,000 capital. This program is designed for experienced traders who want to scale their trading. The program includes a professional risk assessment and evaluation and an individual scaling plan to help traders reach their financial goals.
What Can You Trade on Audacity Capital?
Audacity Capital boasts an impressive selection of only the most major currency pairs, such as EUR/GBP, GBP/USD, and USD/JPY. On top of that, traders can also trade forex majors and minors.
However, traders must request permission to trade indices and commodities. To demonstrate true proficiency, traders must qualify and receive approval. To trade commodities or indices in your account, you need to have a minimum of $120,000 in the account and be at Stage 4 status. Only then can they consider allowing these particular securities on the trading platform.
Audacity Capital Customer Support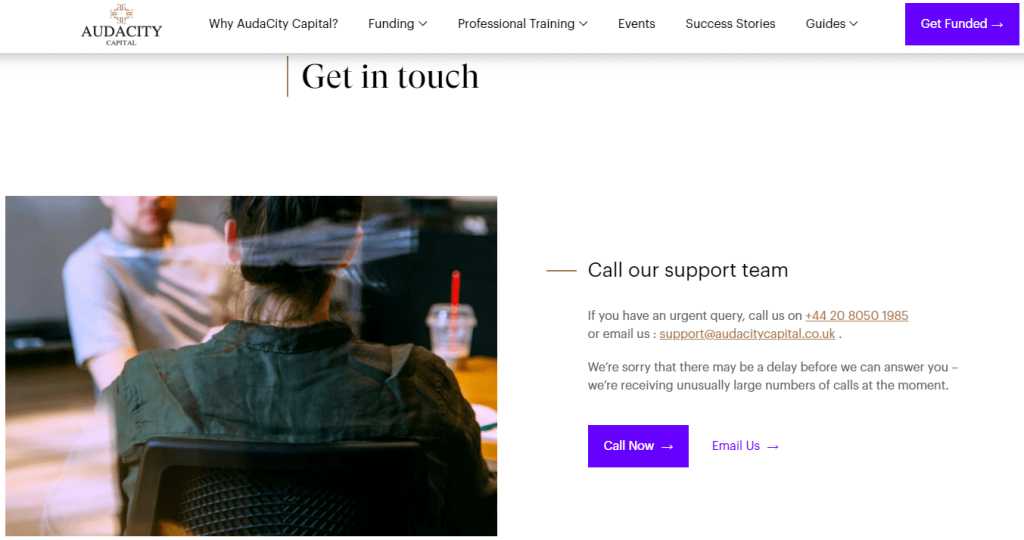 Audacity Capital's support team is available to answer inquiries 24/7 via email and telephone. In addition, traders can get in touch with the support team on their social media platforms or submit a request in the website. Utilize this incredible resource to get your questions answered quickly and easily.
Moreover, they have an FAQ section that covers all the questions that traders might have about their platform. This section provides detailed answers to these inquiries, and traders can also find useful information on topics.
Advantages and Disadvantages of Audacity Capital Customer Support
  Advantages

  Disadvantage

24/7 support
FAQ section to find answers to questions
Social media platforms for support

No live chat or direct messaging support option
Sometimes delay in calls
Contacts Table
Contacts
Foundation Date


2014

Registration Address
One Canada Square, Level 8 – Office 8.05  London E14 5AA England – United Kingdom
Contacts
Email: support@audacitycapital.co.uk
Phone: +44 20 8050 1985
Security for Investors
Since 2012, Audacity Capital has been renowned for its support and investments in traders. As no financial activities are conducted, it is not required to be regulated by any top-tier regulations. Prop trading and professional training services do not need to be implemented by a universal governing body; however, it is clear that Audacity Capital prefers regulated activities endorsed by financial authorities.
Moreover, they have a different process for reviewing applications and choosing traders to join their program. In addition to verifying the information given by the applicant, they use an advanced algorithm that factors in the trader's experience, trading style, and account sizes. This ensures that the traders chosen are of the highest quality and have a real chance of succeeding on their platform.
Withdrawal Options and Fees
Audacity Capital allows you to withdraw your profits after each 10% gain. All you have to do is email support@audacitycapital.co.uk when your targets are hit, and they will automatically double up your account balance. Also, you will receive a confirmation email once this process has been completed successfully.
This broker process payment through international bank transfers, Visa, Paypal, Bitcoin, and Skrill. Moreover, the fee for the withdrawal depends on the method of payment you choose to withdraw funds.
Remember: depending upon your residence, you may be required to pay taxes locally.
What makes Audacity Capital Different from other Prop Firms?
Audacity Capital stands out from the rest of the prominent proprietary trading firms with its two distinct funding programs, the Funded Trader Program, and the Ability Challenge account. Moreover, they keep it simple for all traders to understand by having clear regulations without too many restrictions.
Audacity Capital stands out from the crowd with its exclusively Funded accounts. Through a three-stage evaluation process, which culminates in an interview, Audacity determines whether or not the trader is worthy of managing their capital. If the trader proves successful and hits their 10% profit goal, they are able to withdraw double what was originally deposited into their account.
Audacity Capital offers a two-phase evaluation program that opens the door to payouts for successful traders. To be eligible, participants must reach 10% profit in Phase One and 5% in Phase Two with maximum daily drawdowns of 7.5% and 15%, respectively, while losing no more than 5% each day during phase two or 10% overall throughout both phases.
To become funded, you must trade for a minimum of seven days during each phase. The ability challenge does not have any scaling plans. Their profit targets and required trading are average at best compared to other top prop firms.
How Can Asia Forex Mentor Help You Pass Audacity Capital's Evaluation?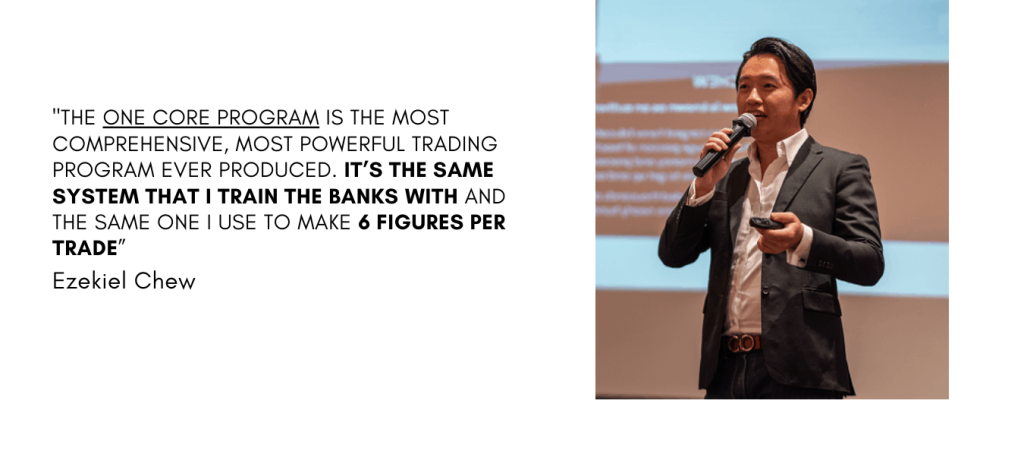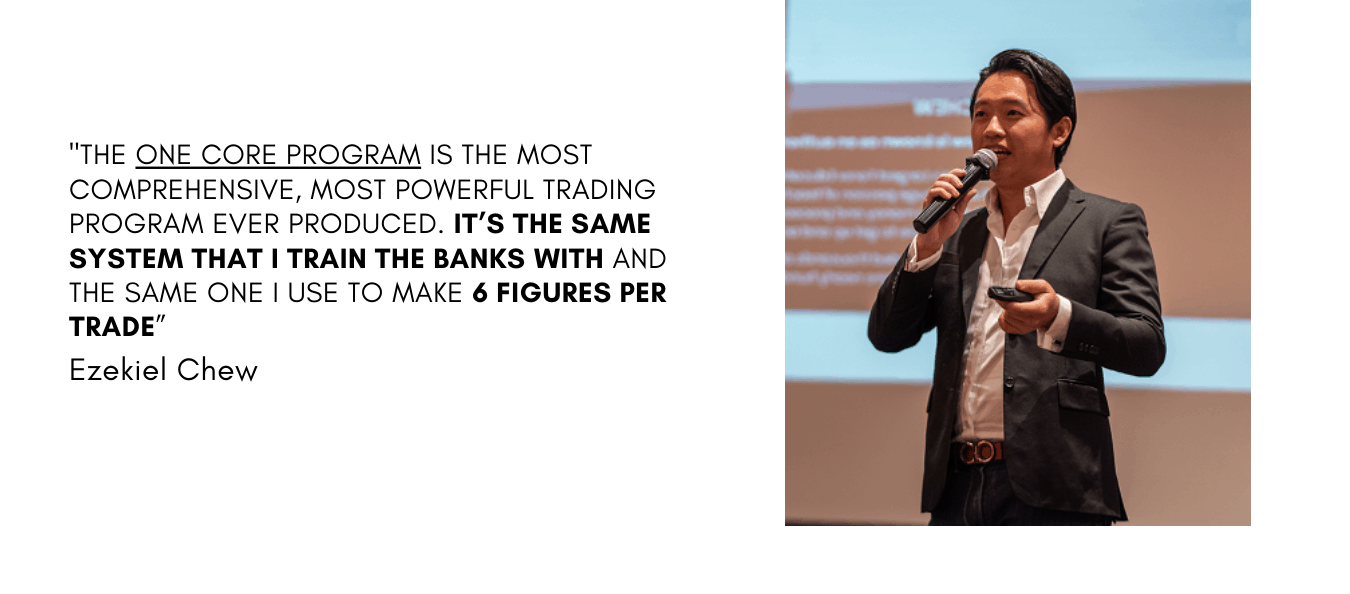 If you are really serious in passing Audacity Capital's evaluation process, we are here to help you ace their challenge. In 2008, in the vibrant city of Singapore, Ezekiel Chew initiated Asia Forex Mentor. Starting with a mission to share his expertise in foreign exchange trading with close friends, the initiative gained momentum. As more people became interested, what began as a small group transformed into a large community of eager learners, prompting Ezekiel to further hone his teaching methods.
These simple sessions soon evolved into full-fledged masterclasses, drawing the attention of prominent trading entities and banks. They all sought Ezekiel's knowledge for their teams. To address the need for a structured learning platform, he channeled all his insights into the AFM Proprietary One Core Program.
Our One Core Program is a guiding light for aspiring traders. It provides you with the necessary tools to develop your own trading strategy, navigate the complexities of the forex market, and adeptly manage your trading portfolio. The program is segmented into 26 well-organized lessons, further divided into over 60 detailed subtopics. To ensure a practical understanding, each lesson comes with high-quality videos and is peppered with real-world examples from Ezekiel's extensive trading journey.
At its core, our program is not merely educational—it's a mentorship, offering you a deep dive into the world of forex trading. For those eyeing a reliable, beginner-friendly, and risk-averse foundation in forex, our program is your ideal choice. As you prepare for Audacity Capital's evaluation, count on our proven methods to guide you towards your goals.
Our Journey at Asia Forex Mentor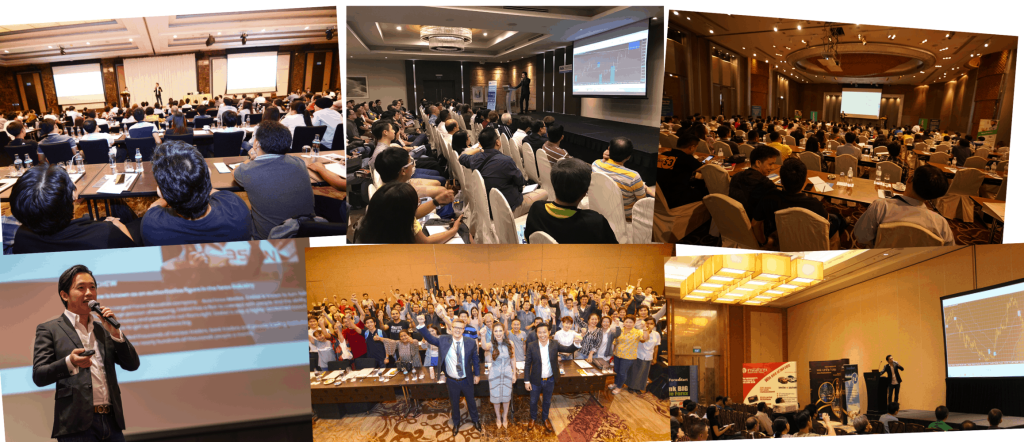 From our humble beginnings, the journey at Asia Forex Mentor, under the leadership of Ezekiel Chew, has been transformative. Ezekiel's insights have touched and transformed the careers of countless individuals—ranging from retail traders, those employed by esteemed trading institutions, to professionals in investment firms and beyond.
We've had the honor of watching many of our students evolve. Where once they stepped in as novices, they now stride forward as full-time forex traders. Not just that, some have even risen to esteemed positions as fund managers, a testament to the robustness of our teachings.
Our One Core Program is meticulously crafted to guide traders every step of the way. In its concluding chapters, we delve into the benefits of bar-by-bar backtesting and explore vital facets of trading psychology—a fundamental cornerstone for every successful trader. Ezekiel, with his wealth of experience, shares insights on the importance and nuances of maintaining a trading diary. The session culminates with Ezekiel's distilled wisdom on the roadmap to forex trading success.
In this comprehensive program, we also introduce learners to our unique 'set-and-forget' methodology, provide an exclusive look at our proprietary auto stop-loss tool, and engage in in-depth discussions on the 'free trade' concept. Furthermore, traders will understand the crucial differences between large and small stop-loss levels, ensuring they're well-equipped to make informed decisions in real-time trading scenarios.
Understanding the hesitations many might have when diving into a new course, we offer a seven-day free trial for our One Core Program. However, if you're ready to commit to your trading future and want to forgo the trial, the course is available at a special price of $940, down from the original fee of $997.
Conclusion: Audacity Capital Review
Audacity Capital is a reliable company that provides traders with capital based on their past trading performance. Once approved, all it takes to get started is a one-time fee and monthly platform costs to begin trading with $15,000 in capital. Investing through Audacity Capital will give you an advantage over the competition.
In addition, it offers an excellent opportunity for traders to get funded with their two different funding programs. They offer 24/7 customer support and have multiple withdrawal options. Their process is straightforward, and they have a stringent onboarding process to ensure that the traders chosen are highly skilled.
Audacity Capital is an excellent choice for traders looking to take their trading career to the next level. In addition, its impressive features make it an ideal choice for traders serious about growing their accounts. If you are looking to get started with a reliable and reputable proprietary trading platform, Audacity Capital is the perfect solution for you.
Audacity Capital Review FAQs
Is Audacity Capital regulated?
No. Audacity Capital is not regulated as it does not conduct any financial activities. However, they have a strict application process to ensure that the traders chosen are of the highest quality.
What is the leverage of Audacity Capital?
Audacity currently has 2 products, i-e, Audacity Capital's funded trader program and Audacity Capital's ability challenge that offers different leverage.
Audacity Capital's funded trader program furnishes traders with the opportunity to leverage up to 1:5, subject to a systematic three-stage assessment process. On the other hand, Audacity Capital's ability challenge account offers traders a unique opportunity to demonstrate their discipline in two distinct phases. Those who display consistent and reliable trading strategies are rewarded with generous 1:100 leverage, allowing them access to a world of financial potential.
Is Audacity Capital legit?
Audacity Capital is an authentic prop firm providing funded trader programs and has been officially registered on Companies House since January 2014, with the organization number 08865122. The current CEO is Abdelkrim Yousfi, and user reviews have only praised their services with several success stories published online.