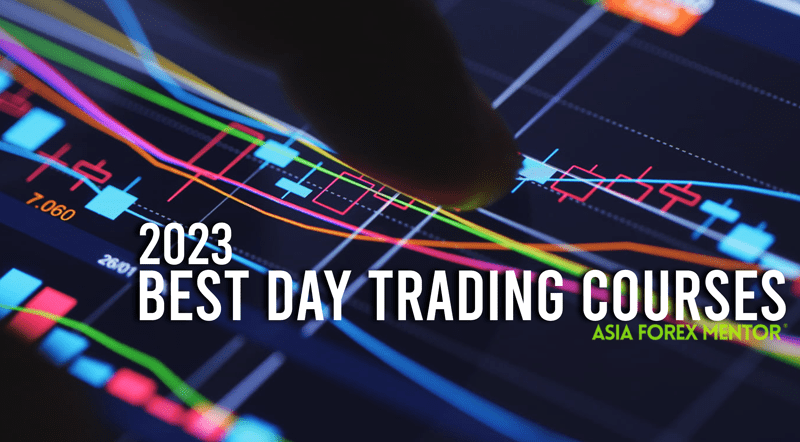 Many people are always looking for ways to make some side income by trading penny stocks or forex in the market. But the stock market is scary and requires a certain level of skill and education even to get started. This is where the idea of getting a day trading course comes in.
In fact, over the years, numerous day trading courses have been created to try and onboard ordinary folks like you into the stock market. Whether you intend to learn technical analysis, trading psychology, or any other strategy, there are a dozen day trading courses out there that you can use.
However, not all courses are made equal, and the truth is there are some extensive day trading course options that are way better than the average in the market. In this post, we are going to look at some of these popular day trading courses.
We are going to break down the features of each course and highlight some of the pros and cons to expect. You will also learn tips on how to choose the best stock trading courses and additional info on how to day trade like a pro.
How To Choose The Best Day Trading Course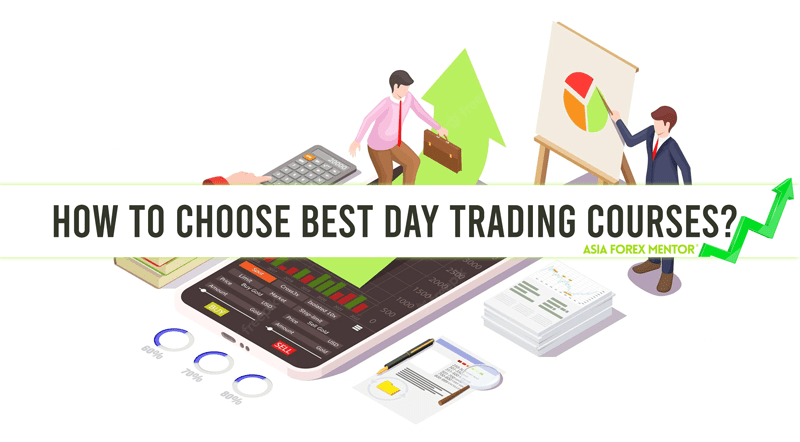 Day trading courses are not the same. Some can help you unlock a lot of knowledge in the stock market, while others are just basic. There are however some factors you can consider as you choose a stock trading course. First, look for courses that are tailored to your needs. Different courses may be geared towards different levels of experience, so it is important to find one that is appropriate for your current knowledge and skills.
You may also want to check the instructor's credentials. Look for courses experienced traders or instructors teach with a solid track record and a good reputation in the industry. Try and also consider the course format. Some stock trading courses may be offered online, while others may be in-person or a combination of both. Consider which format is best for you based on your learning style and schedule.
Also, look for courses that offer hands-on experience in profitable trading strategies. A course that includes practical, hands-on experience, such as simulated trading or real-time market analysis should be perfect.
Finally, always read reviews and ask for recommendations from other bear-bull traders. Look through the reviews of the course from past options trading students and consider asking for recommendations from other traders or professionals in the industry.
As a footnote, make sure you also understand the cost of your online stock trading courses. A complete stock trading course can vary significantly in cost, so it is important to know what you are paying for and determine whether the cost is justified based on the value of the course.
What is Day Trading?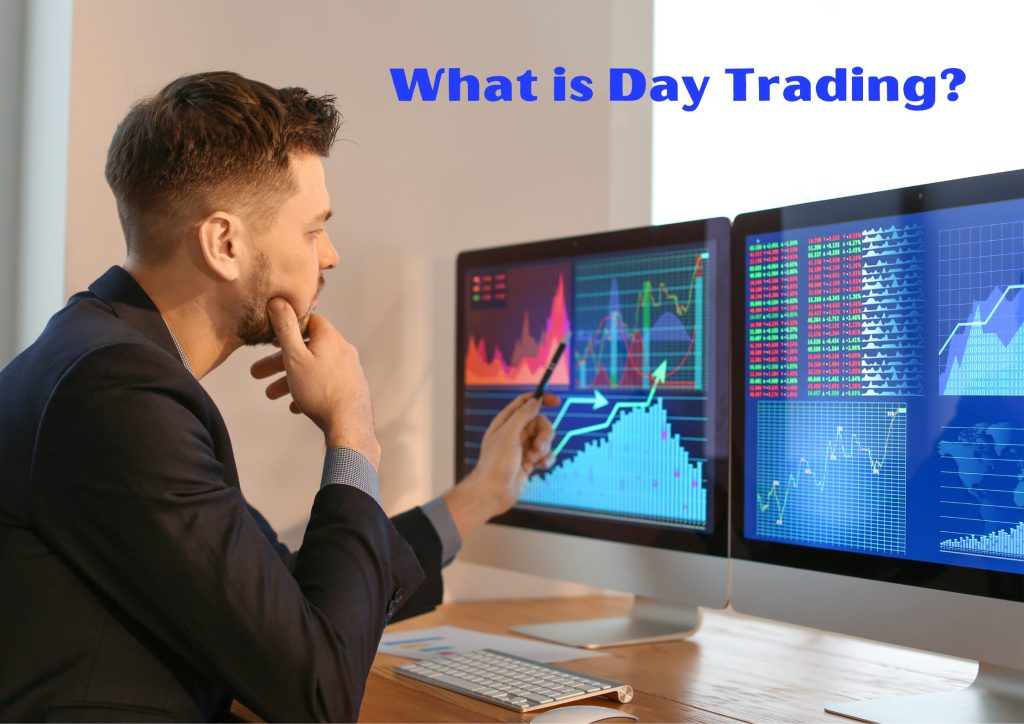 Day trading is a strategy in which a trader buys and sells securities within the same day, with the goal of making small profits on each trade. Day traders often use leverage, which means they borrow money to increase the size of their trades. This can increase the potential for profit, but also increases the risk of loss.
Day traders typically focus on highly liquid securities, such as stocks, currencies, and futures contracts, and they use various technical and fundamental analysis techniques to make trading decisions. They also need to have a solid understanding of risk management, as they may make multiple trades in a single day and can be exposed to significant potential losses if the market moves against them.
Day trading requires a high level of discipline, as it involves making quick decisions based on constantly changing market conditions. It can be a challenging and risky strategy, and it may not be suitable for everyone.
Before engaging in day trading, it is essential to understand the risks thoroughly and to have a solid foundation of knowledge about financial markets and trading. It is also important to have realistic expectations about the potential returns and to be prepared for the possibility of significant losses.
Why Day Trading?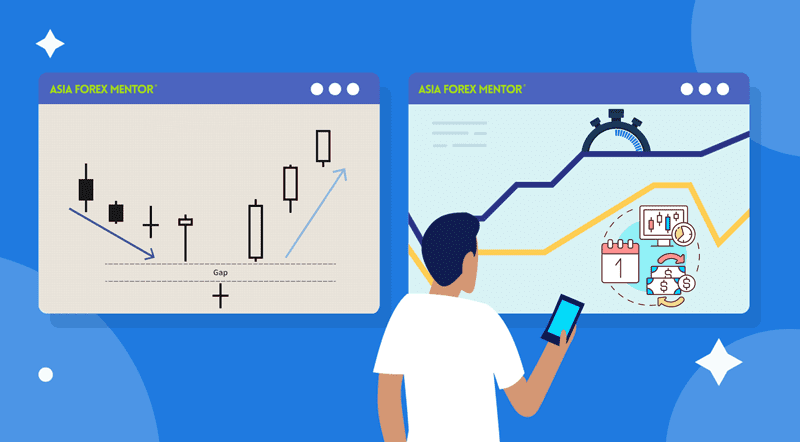 Day traders who get into penny stocks or forex trading often enjoy some advantages. Although day trading strategies come with a measure of significant risk, they still have some opportunities in them. And besides, Day traders aim to make small profits on each trade, and if they are successful, these profits can add up over time.
Also, as you would probably learn from stock trading classes, there is some flexibility when you trade stocks on an intraday basis. In fact, an experienced trader can choose when and how often he or she wants to trade. This can provide them with a level of flexibility that may not be possible with other types of trading or investing.
It is also worth noting that day trading is a short-term way of making money trading stocks. Ultimately, day traders tend to focus on the short term and do not need to hold positions for extended periods. This can be beneficial in volatile markets.
There is also the small matter of leverage, and you can learn more about the risk and reward it offers on any day trading courses worth the money. But all in all, day traders can use leverage, or borrowing, to increase the size of their trades and potentially increase their profits.
Day Trading Pros and Cons
Like any other trading strategy, day trading and swing trading have pros and cons. Before you jump in, it helps to know the upsides and drawbacks. Here is a breakdown of each pro and con:
Pros
You get to take advantage of short-term market movements to make a profit
Day trading in the stock exchange or even the forex market gives you access to leverage that can help maximize profit in slight market movement.
You can day trade in some of the leading stock markets in the world without any restrictions.
Day trading allows you to be in full control of your trading account. You can buy and sell stocks anytime you want.
Cons
Most day trading instruments are often complex financial derivatives that are difficult to understand for the average person.
The risk of losing money rapidly due to leverage is very high.
Risk and Reward in Day Trading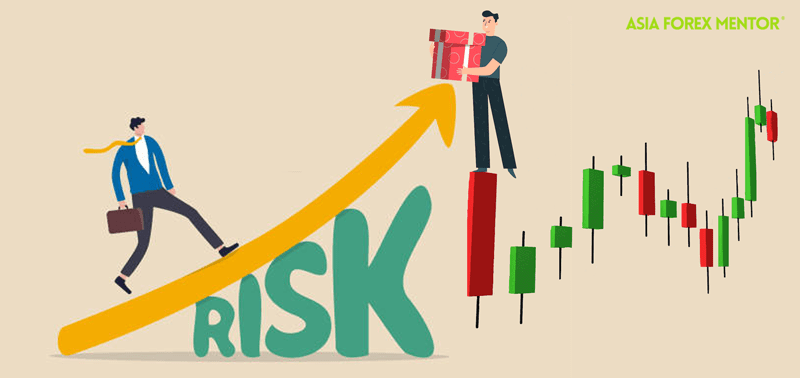 Stock traders using a day trading strategy have to deal with a very serious balance of risk and reward. For starters, while the use of leverage can help maximize your profits considerably, the risk of losing your capital almost instantly if the market doesn't go your way is real.
Besides, you need a lot of education to do successful day trading, and even with these online courses, success is not always guaranteed. In fact, research shows that only less than 1% of the day trading community actually makes money with these trades.
Also, day trading is all about timing the market. Different people use different technical analysis tools to do this. But it's not that easy. Even the most successful day traders who have had the pleasure of using a good trading course will mistime the market and deal with losses.
9 Best Day Trading Courses
If you are looking for an advanced course to become a successful trader, we have a list of nine of the very best courses for beginner traders. These courses will offer textbook trading knowledge and investor education to any aspiring day trader. Here they are: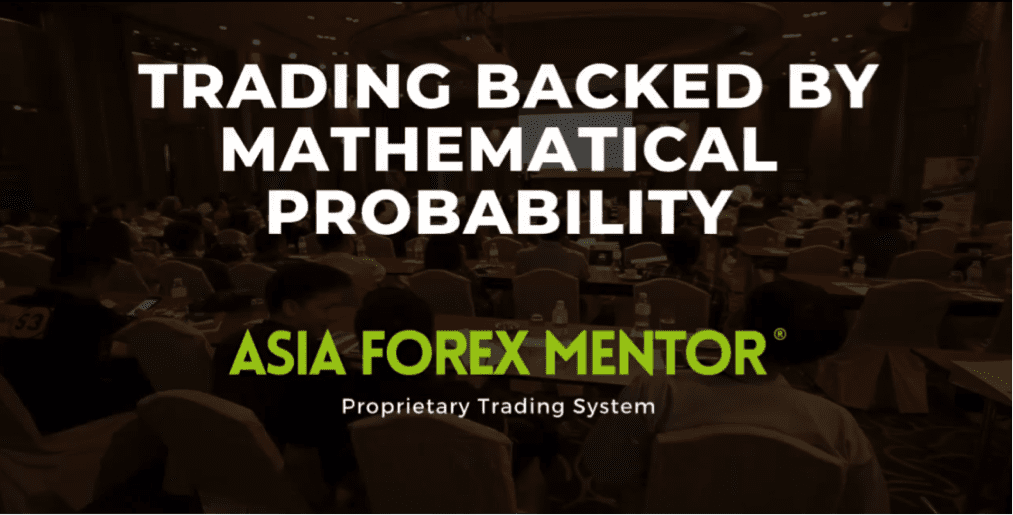 What is Asia Forex Mentor?
Asia Forex Mentor is the leading day trading course designed to turn you from a beginner to a fully-fledged day trader. Although we may be biased here talking about this course, we are proud to have received raving reviews from previous users and on established platforms like Benzinga, Investopedia plus awards from many institutions.
Backed by over 20 years of trading experience, the One Core Program is the program that brings you from a beginner to advanced trader. The methods taught works on all market, including forex, stocks, crypto and commodities. Ezekiel trades them all and he shows it how exactly in the One Core Program.
Advantages
A versatile course that will teach the fundamentals of comprehensive day trading
Written by one of the most respected names in trading and investments
Earned raving reviews from Benzinga, Investopedia, and other top publications
Suited for both beginner and advanced traders
Disadvantages
At $940, The One Core Program may be higher priced that the regular cheaper courses out there.
It requires some time and commitment to get it done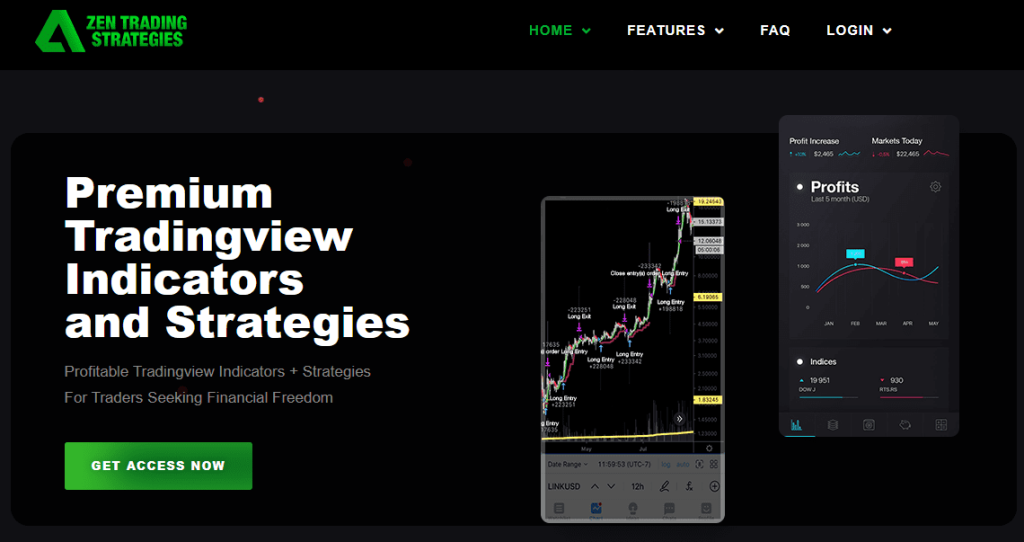 What is Zen Trading Strategies?
Zen Trading Strategies is another highly rated trading course specifically designed for people interested in algorithmic trading tools and strategies. The course has also been featured on Benzinga and other top finance publications.
It is written by experienced traders too, and it will give you the tips and tricks you need to become a world-class trader using Algo trading. It is also relatively short and compatible with a huge array of financial instruments.
Advantages
Gives you a deep understanding of how to utilize trading tools to your advantage
You learn basic day trading strategies like scalping and others
Highly reputable course with excellent reviews
The course is updated regularly to keep you up to date with market dynamics
Disadvantages
Only limited to people who want to use algorithmic trading
The course is also pricey, especially when you consider its content limitation.
Only compatible with trading view tools.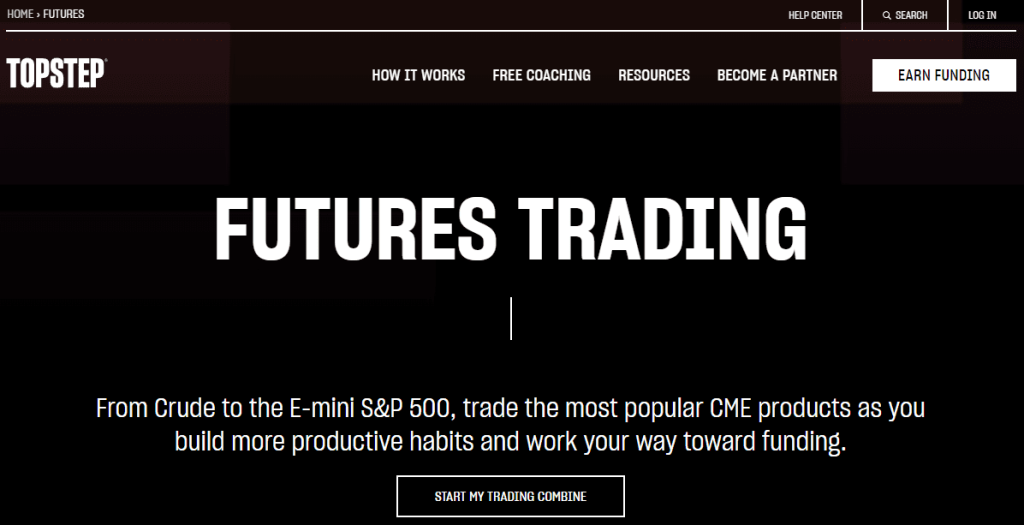 What is TopStep?
TopStep is an investor education program designed to give you practical and experimental hands-on training. In other words, instead of just boring you with theoretical trading scenarios, TopStep combines its education with live trading sessions so that you earn the practical experiences needed to day trade successfully.
The course covers a wide range of asset classes too and will introduce you to basic technical and fundamental analysis, scalping, and so much more. It is also compatible with several trading platforms, including Trading view and others. You will also get funded once you successfully complete the course free of charge.
Advantages
Offers practical and hands-on training with actual live trading.
You can choose between an in-person or online class, depending on your needs
The most successful students often get funded to start trading after the course.
Includes experimental and evaluation systems to test your skills
Disadvantages
The course is not updated as regularly as we expected
Some users have issues getting assistance in the chat room.
#4. Bear Bull Trading
What is Bear Bull Trading?
Bear bull traders is not a course per see. It is, instead, a community of online day traders that teaches new and beginner traders how to get by. The community offers free day trading and allows you to learn from the very people who have been doing this for years.
In fact, if you don't have the money to spend on expensive options trading courses, this would be a great option to start with. With Bear Bull traders, you will master the psychology of trading, basic analysis, and how to build a strategy in the future.
Advantages
One of the cheapest ways to learn how to day trade
You get access to a trading simulator to help hone your skills
New users learn from experienced day traders in the market
There is free mentorship and community support to help you get by.
Disadvantages
This is not a course and does not have any structure to it.
You will have to rely on people you don't know to learn how to trade.
#5. Warrior Trading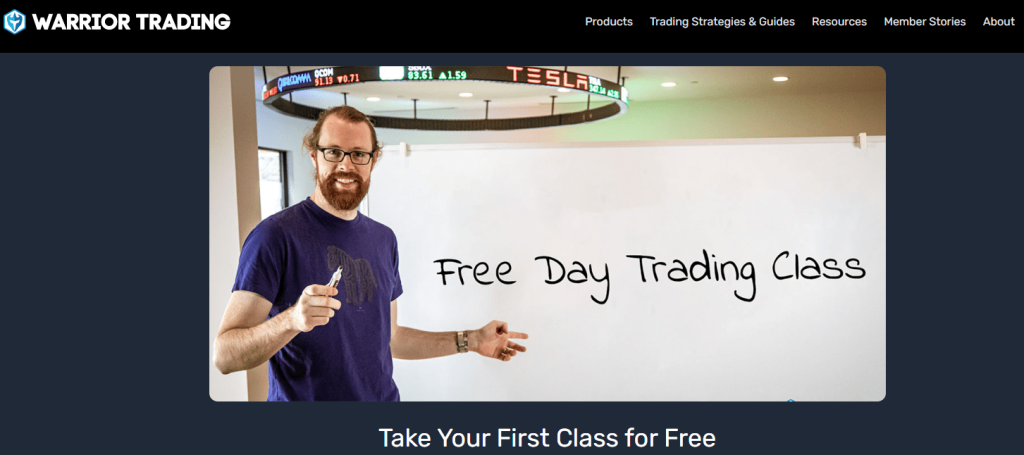 What is Warrior Trading?
Warrior trading is an investor education and day trading course suited for advanced traders and novices just starting. The course offers comprehensive training on popular day trading strategies and regular tips on how to make it in the market.
However, Warrior trading is not really one of the best trading courses out there, to be honest. The company behind the course has been the subject of scrutiny by the FTC's consumer protection department for making wild and unsubstantiated promises about making money. But despite this, the course content is actually quite decent.
Advantages
Proven record of proper investor education
Can work for both beginner and experienced traders
Very affordable and easy to get started with this course
Disadvantages
Subject to scrutiny by the FTC for making false claims and promises
So much information condensed into one single course
#6. Bullish Bears

What is Bulliscondenseds?
Just like Bear bull traders, Bullish bears is also not a course. It is a trading community of day traders that will provide mentorship and training to those who need it the most. Here, a new trader will typically rely on help from other experienced traders.
You will be given leads on how to access proper training materials, hands-on knowledge on how to trade, and proper mentorship as you begin your trading journey. The community has thousands of professional day traders waiting to help you.
Advantages
You will be learning from top traders with extensive experience in the market.
There is an opportunity for hands-on mentorship.
You get to belong to a strong community of day traders
There is so much info to gain and use within the community
Disadvantages
There is no structure or direction to the learning here
You still need to trust individuals who you probably don't know
#7. Udemy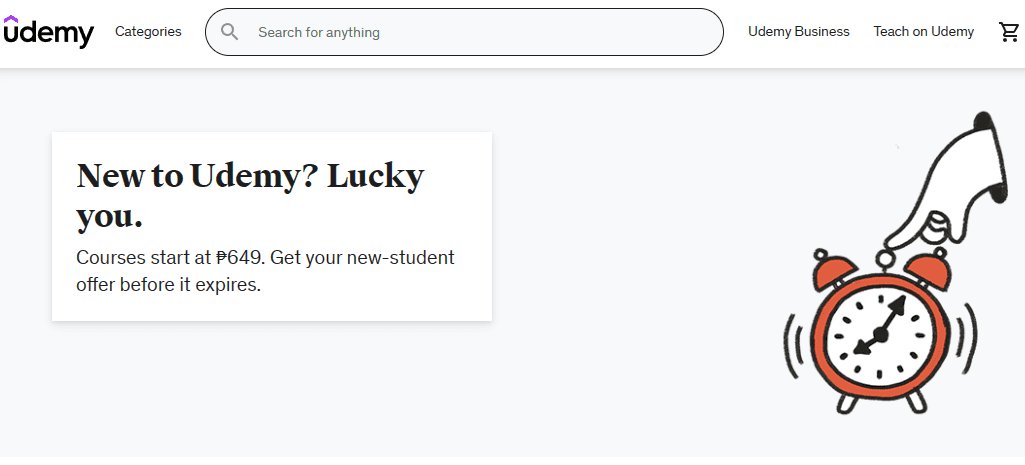 What is Udemy?
It's difficult to say that Udemy is a forex or day trading education company. As a matter of fact, Udemy offers an array of courses that cut across so many areas. It is more or less an online education company.
Despite this, you can still be able to get some decent forex and day trading courses on the platform. In fact, some of these courses even feature a day money-back guarantee just in case you don't like what you get. You can also use Udemy to customize your learning to suit your long-term trading goals.
Advantages
Offers a huge variety of day trading courses for any users
You can get both advanced and beginner courses on the platform
Video tutorials and in-depth lectures are also offered
One of the cheapest places to learn options trading
Disadvantages
This is not a specific course but more of an education platform
It takes time to find a course that truly meets your needs
#8. Timothy Sykes Trading Program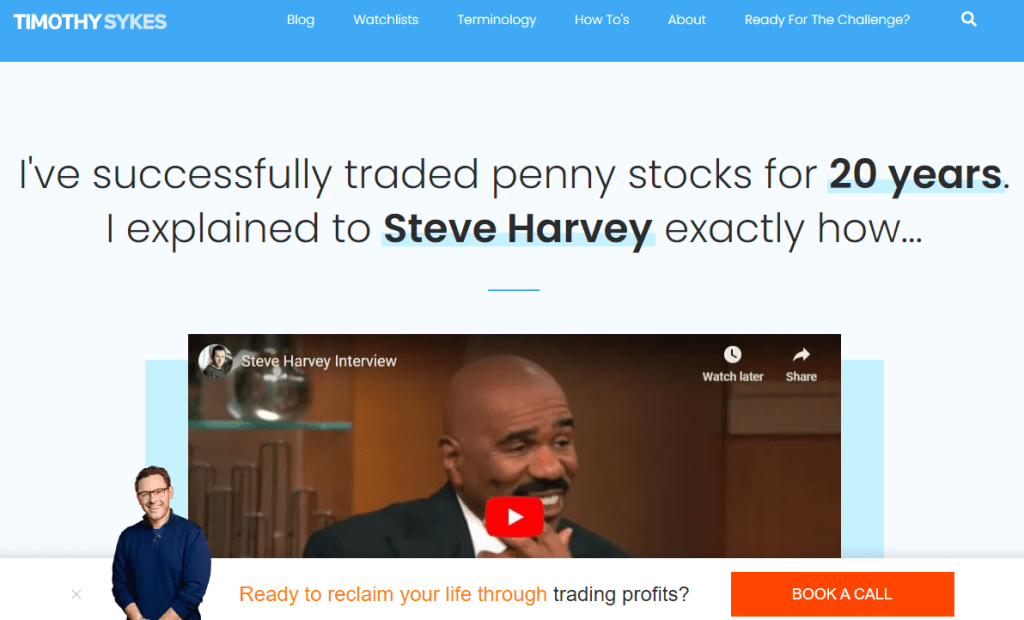 What is Timothy Sykes Trading Program?
The Timothy Sykes program is a short, practical, and hands-on course that will grant you the basics of day trading in less than 30 days. The course was created by Timothy Sykes, A seasoned stock trader with a proven track record of success in the market.
It takes you through the basics of the financial markets, what to look for when trading, and gives you a broader strategic view of day trading. You will also learn which instruments are the most ideal for day trading and how to manage expectations once you jump into the market.
Advantages
Offers hands-on training within a very short time
Works best for people who have a bit of background in the markets
Written by a reputable trader and investor
Disadvantages
One of the most expensive courses out there
The course is not as comprehensive as others in the list
#9. Skillshare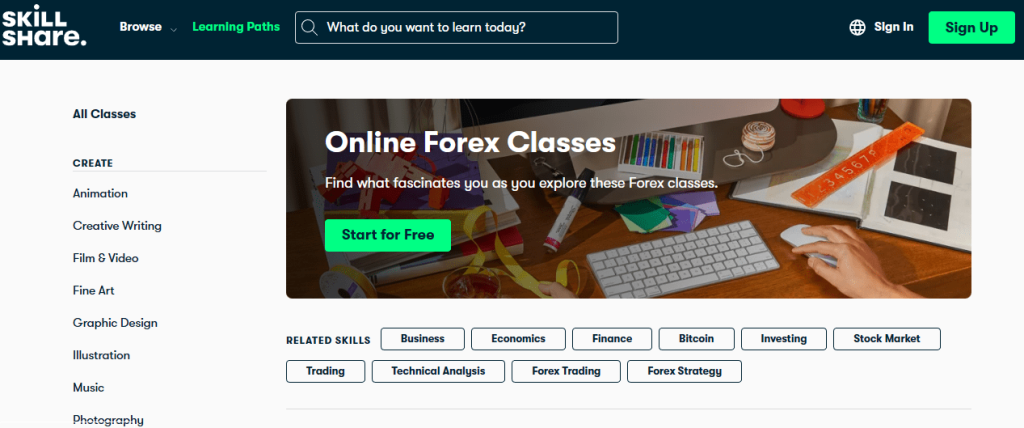 What is Skillshare?
Just like Udemy, Skillshare is not a day trading education company. It is a broader education platform with many courses in many areas. But don't let this discourage you. There are still so many amazing courses in there to learn to trade.
You can find general short-term courses and specific ones that go into the nitty gritty of trading. If you are looking for an investor's underground education, there will be something for you here.
Advantages
There is a huge variety of courses available here
You are free to pick courses that suit your skills right now
Courses can be very cheap
You learn directly on your browser without any problems
Disadvantages
Not a day trading course per see
You will need to sieve through a ton of courses before finding what you need.
How We Rank the Best Day Trading Courses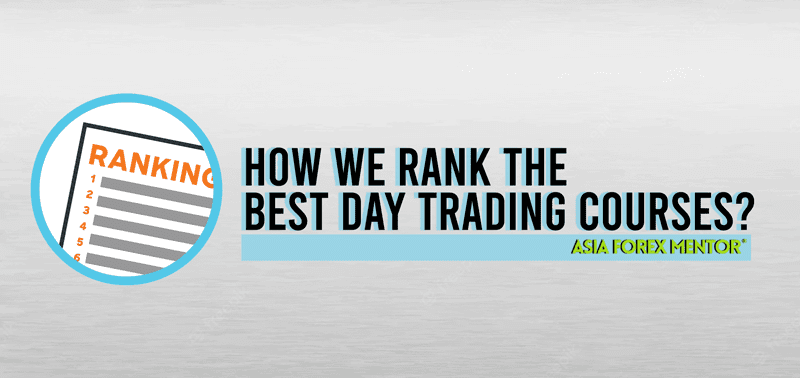 In our analysis of the best day trading courses in the market, we looked at several key factors. First, we analyzed the creators of the course. Our list only features courses written by experienced traders out there.
In addition to this, we looked at the comprehensive nature of the course. We did not just want to give you a shallow course that offers you the basics. As a novice trader or even an independent trader, you want a deep dive into the world of day trading and not just the general stuff.
The team also looked at pricing. While paid courses like the warrior starter course are decent, you still don't want to spend so much money on them. There was also some focus on practical courses with live trading demos and extensive coverage of the finance industry.
Conclusion: Best Day Trading Courses
Education is a key aspect of any day trader. If you don't want to be among the 99% of people who lose money when day trading, you have no choice but to invest in quality courses. The nine that we have listed above are decent places to start.
But please remember that success in day trading is not just about courses. You still need to learn proper risk management and research. After all, traders who succeed in the day trading game often have the presence of mind to know when to trade, when to stop, and what to watch, These things only come with experience.
Best Day Trading Courses FAQs

How Can I learn day trading?
Try and get a reputable online trading course. You can also include open-source info on platforms like YouTube to get by.
Is Day Trading difficult?
Yes, it is. In fact, day trading requires a lot of research, patience, and discipline. Not many folks can be able to get that done.
How does day trading work?
Day trading is a speculative type of trading where users bet on short-term price movements in a given asset.