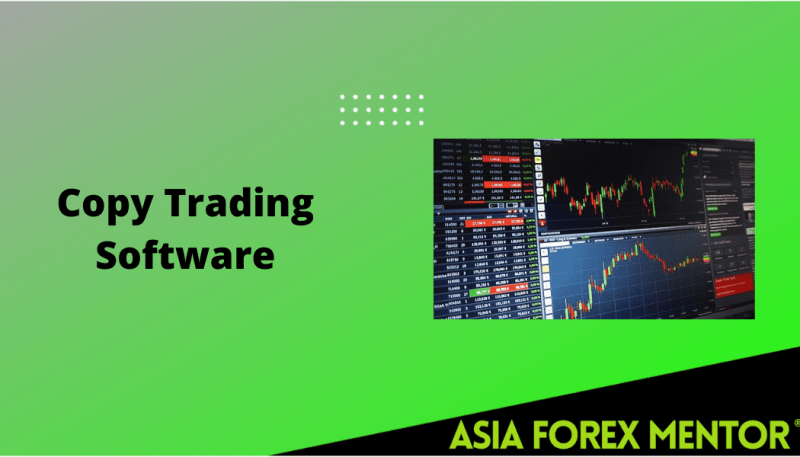 Trading in the financial markets can be stressful, hence the invention of copy trading. New traders and beginners have the opportunity to copy the trades of expert traders through copy trading. These new traders are assured of making certain profits instead of making huge losses. To know more about copy trading and its software, keep reading!
Also Read: Is Copy Trading a Good Idea?
Contents
Understanding Copy Trading
The habit of imitating an expert trader's trades and positions through various copy trading platforms, signals, and tools is known as copy trading. This practice is very common among traders who trade forex.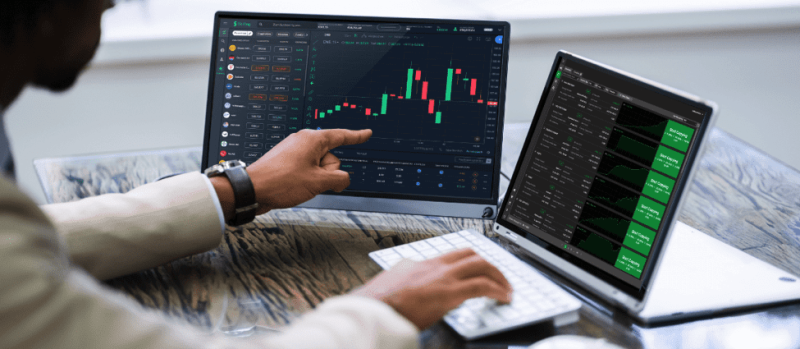 Copy trading is used on popular software including MetaTrader4. New traders have the advantage in this line of trade because they can improve their turnover and get make the best out of the financial markets.
Experts and professional traders get paid by trading on their accounts because the new traders who have little or no idea about trading copy their trades for a fee.
There are various brokers involved in copy trading; they offer 3rd-party and exclusive platforms for copy trading.
Asides from the forex brokers, crypto exchanges and other brokers are getting up to speed with the format. They now offer copy and social trading tools for their customers; these tools include Binance and Coinbase.
Copy Trading Software
This is an application whereby traders who operate in the financial markets can copy opened positions that are managed by a certain expert or professional traders.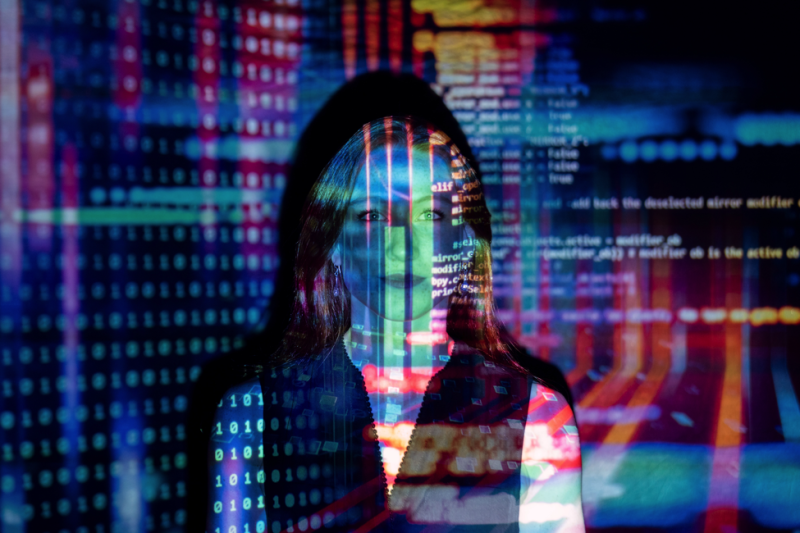 Through the software available, traders will be able to copy certain strategies that offer specific leverage.
When copying trades from the expert traders, you have the liberty to invest higher or lower than the proposed allocation given by the owner of the strategy being used.
In copy trading, the analysis of the financial markets is been transferred to traders. This makes copying and account management easier.
The best part of copy trading software is using your mobile device to track your trades and position at your convenience.
With copy trading, you can copy market positions such as stocks, CFDs, forex, options, platinum, gold, and bitcoin.
The History of Copy Trading
The emergence in almost all jurisdictions has made copy trading more streamlined due to its adherence to the law. Unlike most other forms of copying, the copy is automatically processed.
It is worthy of note that some trading platforms with social features offer copy trading to customers; however, others don't.
Many early social-transaction technology pioneers began as third-party platform developers such as Tradency. Several of these companies remain independent service companies and have become brokerages – eToro is one example.
How Does Copy Trading Work?
A trader/investor needs to connect their portfolio with an expert trader's portfolio before they can copy the trades.
This way any trade opened or actions are taken in the future can be copied into the new trader's account like a synchronization process.
There is no requirement for intervention and it can be the best method for portfolio diversification.
Following a trader in the stock market is great but note that you can either make a profit or have losses with that trader. If the trader's positions grow, yours will grow as well; and vice versa.
Based on the rules and the success of the broker you have chosen, you can either invest more or less. It is worthy of note that copy trading entails risks.
Researching and understanding how copy trading works is very important; traders should do this before putting in their capital.
Before selecting the copied trader(s) you wish to imitate, ensure that you have enough information about their position sizes.
Your copy traders' position sizes can either make or break your investment. Not all copy trading platforms will allow you to control your funds; some prefer to have a fixed system for that purpose.
Reasons Why you Should Choose Copy Trading
This form of trading is gaining popularity lately and you might be wondering why people are into it. Below are the reasons why you should consider copy trading:
Trade strategies: Through copy trading, new traders have the opportunity to learn trading strategies that can be applied in a real sense. Signing up with platforms that supports copy trading gives you the liberty to be curious about the reasons for a particular trade.
Time maximization: While manual trading tends to be time-consuming, copy trading saves time. With manual trading, you're responsible for singlehandedly taking a position.
However, copy trading copies the positions of selected traders with ease. So, those who have little knowledge about trading should consider copy trading.
Global financial markets: Note that there are limitations when it comes to trading; you cannot be a professional trader in all the global markets. By copy trading, you get access to all the financial markets. With your exposure to the financial markets, you have the opportunity to gain knowledge about certain trading schemes on a global base.
Portfolio diversification: Investors looking to diversify their portfolio can do so by copy trading but you must bear in mind that this comes with certain risks.
Copy-trading gives you the avenue to copy the trades of expert investors and make good returns at the end of the month. Get the necessary tools for copy trading and start making waves in the financial markets.
Benefits of Copy Trading
Demo account: On some copy trading platforms, you have access to a demo account. This demo account is said to be ideal for new traders; it helps them get familiar with the broker or platform they signed up with.
Note that these demo accounts come with no cost and no risk. Some platforms even provide these new traders with helpful tools for research as they begin their journey to the financial world.
Beginner-friendly: Beginner traders who are not ready to take up positions single-handedly can turn to copy trading to do the job. They do not have to worry about too much and it is convenient.
You do not have to be fully committed to the trade to partake. With copy trading, you can carry out other activities during the day while your trade is in motion.
Portfolio building: Investors and traders who are very interested in building their portfolios can start copy trading. This is a fast way to build your portfolio as you have access to opportunities that wouldn't have come to you easily without the help of an expert trader.
Practice authorization: To ensure that your funds and accounts are safe, ensure you pick a broker that is fully licensed and one with a good reputation.
The regulatory structure that recognizes copy trading includes MiFID, CySEC, FCA, and the ESMA.
Also Read: How Do Iceberg Order Works?
Disadvantages of Copy Trading
No control: Once your copy trading begins investors and traders have no access to their accounts. Copy-trading gives you no control over your copying account.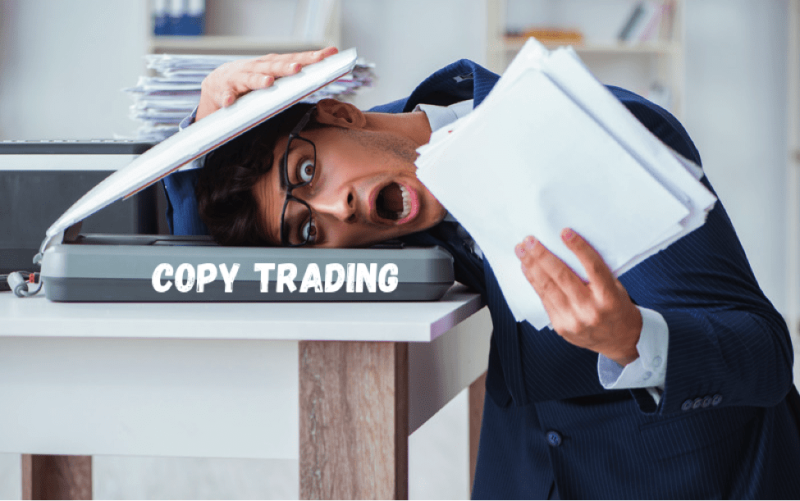 All you have to do is put your trust in the broker and trader you have chosen to handle your copy account and portfolio.
The risks: Some traders think that choosing an experienced trader saves you certain risks; this notion is wrong in copy trading. The strategy used by a trader will affect the copy trader's account in the long/short run.
With an unsuccessful strategy, risks will arise and the copy trader's account and portfolio will experience a loss.
The fees: Get your mindset on the fees you might be billed. Copy-trading involves fees but the fees differ based on the broker chosen.
With some brokers, you have to pay a master's commission which is charged per traded volume. There is also a minimum deposit fee expected from every trader.
Is Copy Trading Profitable?
Like other forms of investment, copy trading allows you to either make or lose money. The trader you chose to copy and the time you copy the trades are two big determinants of your profitability. They have the power to make you profit or bring you losses.
Before getting into copy trading or selecting the traders to copy, assess each trader to know how profitable they are.
Keep in mind that times change and everyone has a season. Do not pick a trader because that trader is making a profit at the time of choice.
Go through their track record to be sure you make the right choice.
The past performance of a trader does not determine the future results of that trader. Copy trading is risky and traders lose money in the act.
Do not invest all your bankroll; invest any amount you are willing to lose. Ensure you start small by investing small capital; be sure of a strategy before you put your trust in it.
Opening a Copy Trading Account
After choosing your broker, sign up for a live account. Before signing up for the live account with your broker, go through the regulations to ensure you're not being scammed.
The regulation status of the broker will also show you the security level that your fund will have. This is the first step to opening a copy trading account.
Next thing is to deposit funds into your account; this will enable you to invest in another account. Every platform is unique and the requirements may differ.
Some platforms might need you to link your copy trading system to your live account after getting your login details. Not to worry, you'll be directed on how to do this.
You can proceed with copy trading after setting up your accounts. Some brokers provide YouTube videos that are easy to understand; utilize the tutorials by applying what you have learned.
Other brokers like eToro offer investors research and other video content on how to begin. They also offer helpful content on how to apply the tools of risk management like Copy Stop-Loss (CSL).
Using Copy Trading Signal
After opening an account with your preferred broker, next thing is to decide on the trader's trading signals you wish to copy.
Make sure to consider all pros and cons before choosing your provider and trader. The next step is to make a subscription for copying trades.
The personalized card of the traders in the ratings are accessed and evaluated with the conditions for the subscription.
Check-in with the commission fees for the amount charged by the broker; the commissions could be for-profit on or without commission fees.
Check out the amount the trader charges; the amount is sometimes a fixed fee or a percentage of profit made from trades.
The least amount you are required to have in your account is the minimum deposit. You're allowed to see the number of investors that subscribed to a trader.
Commission fee deduction is dependent on your investment period.
Selecting a Provider for Copy Trading
Check out the tips to consider before choosing a provider to copy trade with:
The leading provider: Everyone wants the best for themselves which is why you should make sure to choose the world-leading provider. Your provider should possess all the good qualities and it should be known as the industry leader in all aspects.
The right provider will grant you access to the global financial markets and offer you the opportunity to trade with your mobile phone using an online platform. If your signal provider is also trying to be the best by improving their competitive advantage, they're the best.
Fees and Commissions: Compare the fees and commissions of your providers before signing up with them. With the range of providers in the financial markets, there will be different dues and charges. Choose a copy trader with transparency so you know how much you're being charged.
The reputation: You would know a good provider by the words said about them and the review found on the internet. A good copy trading provider with an excellent track record has a good reputation. The provider would also have longevity in the market so people can vouch for the provider and your funds are safe.
Method of payment: With the variety of payment methods on copy trading software, you can trade with ease and convenience. If customers can rely on the facilities for funding, then your trading experience will be smooth.
Ensure to research the facilities present before you make any obligation. Some of the payment methods include Skrill, PayPal, Neteller, bank transfer, Payoneer, and credit card.
Customer service: A provider with great customer support will attract investors and traders from around the globe. Services like installation cancellation, upgrading, training, and troubleshooting are what a provider should offer.
These services help you use the platform and maximize the opportunity you have. It also gives you a cost-effective method of usage. Reach out to the customer support channel through emails, phone answering service, and live chat support.
Copy Trading and Cryptocurrency
Everyone has heard of cryptocurrency as it is becoming very volatile and profitable in the financial markets. A lot of brokers and platforms are looking toward starting copy trading on some top crypto coins like Bitcoin and Ethereum.
Just like forex trading where you can copy the positions of forex traders, traders will be able to mirror the trades of crypto experts. You can mirror or copy the trades of crypto-only pairs and pairs of fiat currency.
Top brokers like eToro offer cryptocurrency copy trading avenues to traders. This also comes with a copy trading platform that have been dedicated to crypto; some of these platforms include 3Commas and Coinmatics.
3Commas provides users with trading robots on cryptocurrency; these robots are capable of carrying out real-time market positions.
Strategies for Copy Trading
As mentioned earlier, your trading strategy can either give you profits or losses. Before you go on with copy trading, check out the strategy of the providers you have chosen to make sure they align with yours.
This is to compare the risk tolerance that exists between your strategy and theirs. Here are some of the important copy trading strategies you need:
Financial markets: Decide what market you want to focus on as it will either boost your portfolio or keep it stagnant. Investors and traders can pick markets like commodities, stocks, cryptocurrencies, and indices. These are popular markets so you would have access to trading history. Take out time to understand the market you have chosen as it will help you know where your funds are going.
Careful research: A copy trading must allow its clients and customers access to information; this will help them be abreast with information before investing their money. Research is important before signing up with a broker or provider. Traders must also monitor their trading performance from time to time with their funds on the line.
Risk level: Ask yourself how many risks you can tolerate as that would help you strategize better. How would you manage and accept the market volatility that is on the line? When it comes to risks management, what tools do you have in place? If you have these all figured out, then you can go ahead and copy trade.
Your leverage: When you copy trade with leverage, you can increase position sizes even with the smallest capital available. Potentials for-profits are going to be increased and your portfolio will be diversified as you copy the trades of several providers. Note that the rate of leverage differs based on your region.
Flexible or fixed copy system: This involves control over your funds; do you want to have full control or no control at all? With fixed copy systems, your trades are fully automated with little input or control over them. But if you want to have some control or influence over your account, opt for the flexible and open copy systems.
Top Copy Trading Platforms
eToro
This is one of the world's leading platforms and it was launched in 2006. The easy-to-use software is used by over 12 million traders.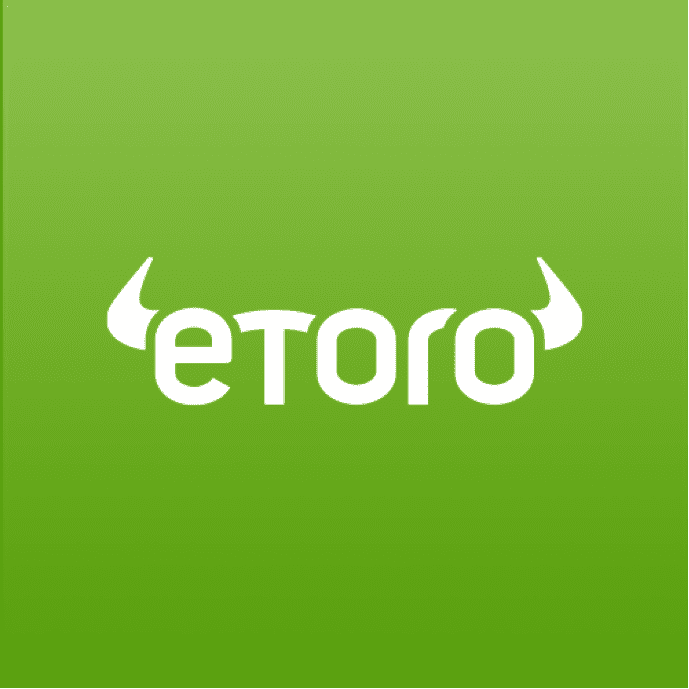 On this copy trading platform, traders have the access to markets like social trading, stocks, cryptocurrency, commodities, index-based funds, CFDs, exchange-traded funds (ETFs), indices, and forex.
With eToro individuals can build their portfolio on cryptocurrency, meet their investors, and enjoy the software on several platforms. One of the disadvantages of eToro is the absence of the MetaTrader platform.
AvaTrade
AvaTrade offers traders a wide range of platforms for copy and social trading. The software gives traders automatic copying of trades and their operations. The copy trading platform is available on Meta Trader 5 platform and its principle includes public access to specific deals on the financial markets.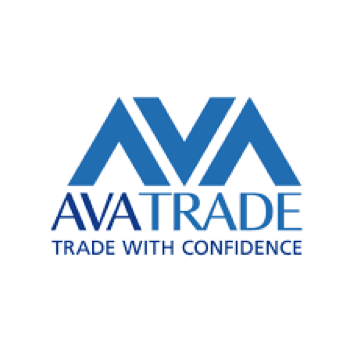 Traders and other users that are subscribed to the copy trading platform get a signal and trade executions are automatically carried out on their accounts after subscription.
Traders can control their accounts from anywhere in the world but the desktop version loads slowly.
Another downside is the limit placed on the demo account; users can enjoy the demo account for only 21 days.
RoboForex
The well-designed platform comes with a great user interface. RoboForex is very convenient for traders and its analytics are relative. One of the best parts of using this software is the very low minimum deposit.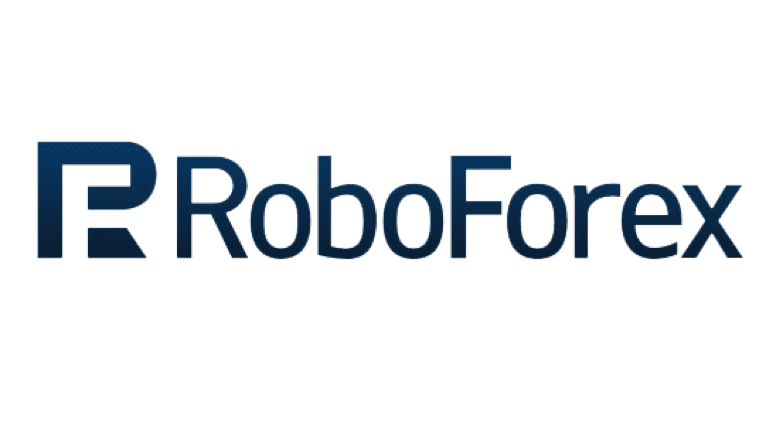 On profitable trades, RoboForex charges a certain percentage of which its average is a 40% commission. RoboForex also provides a social trading platform that works as an affiliate program.
You have the advantage of earning a specific commission when you refer new users to the provider. However, one of the downsides of using this copy trading platform is the incomplete development of filters and the high commissions charged.
FXTM
As a broker with an active presence in the Asian and African markets, FXTM grants traders access to their accounts. With just one account, you can access over 250 financial CFD instruments.
With this software, you can cross trade using your mobile and desktop device. Due to its commission-free trading, education, and wide range of research tools, lots of traders have chosen FXTM as their preferred platform.
You also have access to easy withdrawal and deposit as well as minimal fees for stock index CFDs. One of the downsides to this software is it does not offer copy trading platforms and it has a limited product portfolio.
PrimeXBT
On PrimeXBT, traders of all kinds opened to different levels of trading from novice to experienced levels. This copy trading platform also encourages and aids expert traders to make money out of their skills through copy and social trading.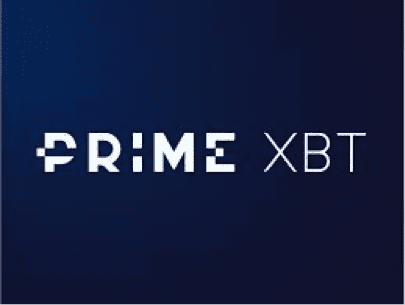 Beginners can copy the trades and strategies of these experts and use them in making profits. The copy trading platform reduces risks and diversifies the portfolio. It helps you trade with ease and provides access to a range of markets.
BingX
With over a million users in over 100 regions, BingX offers over 100 crypto coins from Bitcoin, Dogecoin, and Ethereum among others. The best part of this platform is the demo account for copying trades and reducing risks.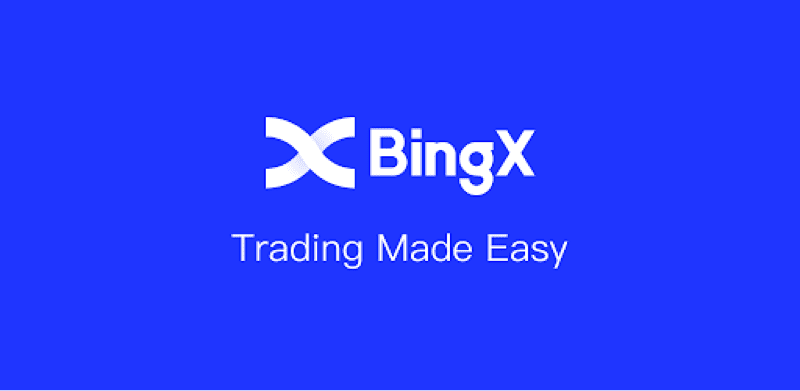 Users also study various strategies for trades in the process of making a profit. The copy trading platform launched a feed feature whereby traders can share their insights, trends, and speculations on trades.
They can also interact with various traders and copy traders as well. One of the downsides to this copy trading platform is that it doesn't support fiat currency withdrawal.
Naga
Naga was launched in the year 2015 in Germany and it welcomes innovation to the copy trading industry. The German trading platform has over 500 thousand passive and active traders alongside over 900 assets.
There is a leaderboard on the software that allows you to view the stats of other traders and investors.
This way you can easily select the investor with a high track record. On the platform, you're offered full access to all the Naga trading markets, and you can adjust your automatic copy ratio.
You can also set your stop loss and withdraw your profits. The downsides of this platform include overnight charges and the fees charged for withdrawal.
Meta Trader 5
This is one of the top copy trading platforms that are very powerful for the exchange markets and the forex as well. As the best copy trade platform for forex, it makes use of the MQL5 language. This language is an automated software that runs on trades and computers.
You can open up to 100 shock charts or currencies at the same time. With Meta Trader 5, you can trade using your web, mobile versions, and desktop versions.
The platform has a great interface, graphics, and chart. The downsides to this platform are the disabled hedging for exchange markets and the advanced tools and features available for beginners.
ZuluTrade
The platform is in support of over 40 forex brokers, one of which is AAAFx. With ZuluTrade, investors can link their new account through an existing broker but this applies to only investors with existing accounts with the brokerage. Traders can easily download the spreadsheets of trades that have been simulated.
They can also join the trades after meeting the payment of such trade spreadsheets. ZuluTrade alerts traders of a margin call if one comes up.
Based on the minimum deposit, the platform filters brokers for mobile support. The downside to this platform is the absence of integrated brokers.
B2Broker
This platform allows users to trade with cryptocurrency, forex, and CFDs. B2Broker operates mostly in the investing operations and institutional trading through broker-to-broker trading platforms.
The platform also encourages investment and training on individual bases. Traders and investors will find different categories of trading including forex, social trading, cryptocurrencies, wealth management, crypto exchanges, futures, bonds, and stocks.
Final Verdict
Copy trades offer a great method for beginning investors to gain knowledge of the market and gain profits at the same time without spending too much time. It allows traders to witness both success and failure in trading by watching others.
Although copy trading can be very risky, sometimes very limited controls may exist; therefore, even when there are successful stories the copy trading system won't be for everyone.
FAQs
What is the best copy trade platform?
Based on the qualities expected from a copy trading provider, eToro is the best copy trade platform. The platform has been compared with others like cTrader, Metatrader Signals Market, and ZuluTrader among others.
Is it profitable to copy trade?
Copy-trading produces huge profits for those looking for the right trader. The largest risk of trading copied goods is the risk of trading on the market. If trading strategies that traders use fail, then they lose money.
Is copy trading a good idea?
Yes, it is a good idea. It helps to make 'copy trades' so you can make the same profit as shrewd investors. Investing with lesser risk is more likely. But before you decide to copy trading, it is essential to understand how to do this,
Is copy trading free?
Copy trading is not free. Every platform has its commission, fees, and dues to be paid. A minimum deposit is also required from a trader when they open their account.