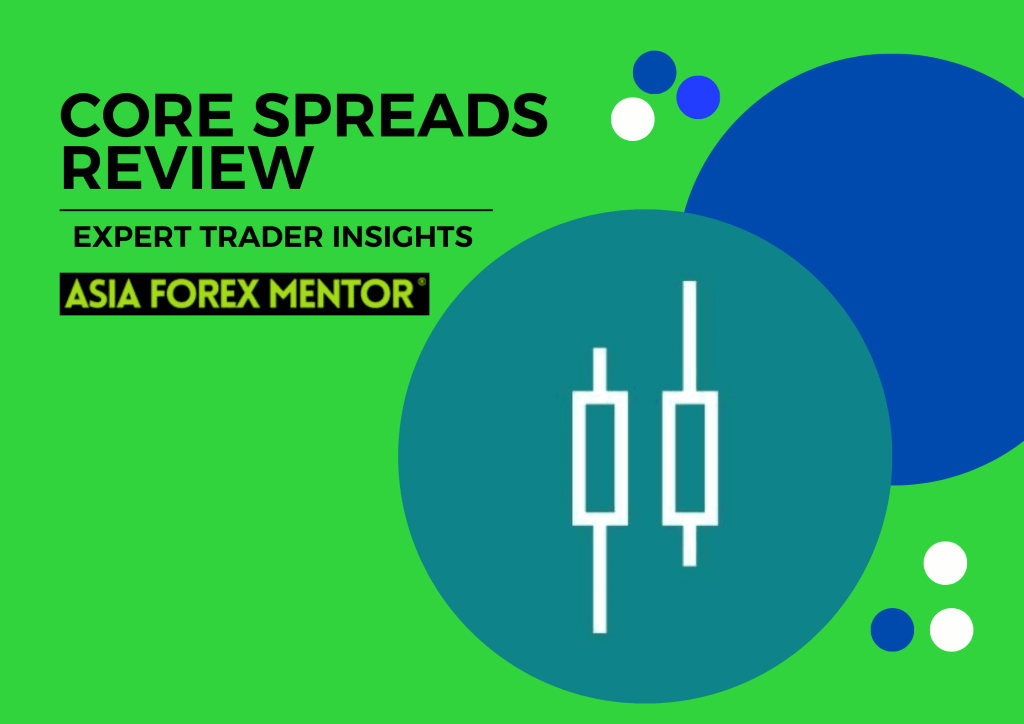 Core Spreads Review
The trading system around the globe is evaluated. It is now more consistent, immovable, and robust than before. That said, a swath of online brokers has jumped into the market, and it might be confusing for you to select the right one. In such an instance, Core Spreads is a genuine online regulated broker with a user-friendly interface and different markets for investors to invest in.
Core Spreads also has different platforms for CFD trading and spread betting. It is a simple, fast, convenient, and reliable brokerage platform for all investors and traders. To make it more clear to you, we have reviewed Core Spreads from every aspect such as charges, spreads, and more. This way, you can decide whether this broker is worthy or not. Without further ado, let's dive into it.
Asia Forex Mentor Evaluation Criteria
As there are tons of brokers around the world, therefore, it is essential for you to select the right one for your trading. Asia Forex Mentor criteria ensure these brokerage platforms are suitable by scrutinizing them from all trading aspects. Furthermore, we have a hand-vetted team of experts who assess these brokerage platforms by analyzing and researching to come up with a detailed review.
Although we also go through reviews and feedback before finalizing. Any brokerage platform must pass the following points:
Affordability: by identifying all fees such as commission, spreads, hidden and additional charges, and others.
Broker Efficiency: by reviewing all the trading instruments and tools, markets, and platforms.
Security: inspecting the fund regulation, background checks, types of accounts, leverage, and minimum deposit.
Technical performance: by identifying the overall efficiency, reliability, performance, account types, and many others.
User Interface: by identifying whether the platform offers mobile trading services, Meta Trader 4/5, and other features.
The main consensus of this evaluation focuses on the platform's competency, profitability, and user feedback. After analyzing the Core Spreads platform, it does pass Asia Forex Mentor evaluations. It has 1,000 instruments, different markets, affordable fees, and more.
What is Core Spreads?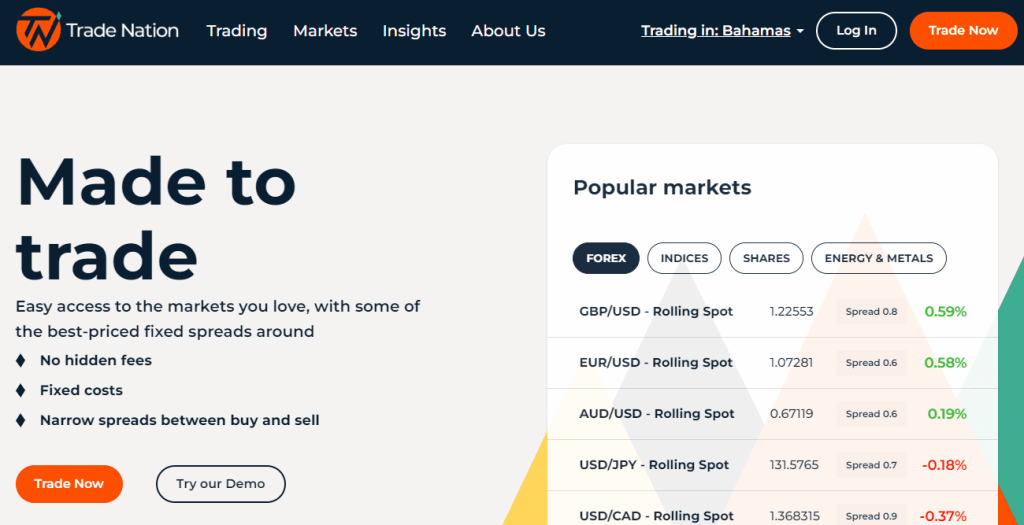 The Core Spreads is a worldwide platform offering trading opportunities in different markets, CFDS, and spread betting. Moreover, it was founded by Finsa Europe Limited in 2009, UK. The platform operates in over 192+ countries and is regulated by Financial Conduct Authority FCA in the UK. The platform also operates in Australia and South Africa, where it is regulated by ASIC (Australian Securities and Investment Commission) and FSCA (Financial Sector Conduct Authority), respectively.
It is a trading platform with a user-friendly interface, on which you can trade in different markets such as forex, commodities, stocks, shares, energies, metals, etc. They offer Meta Trader 4, and their own platform CoreTrader. The CoreTrader is available for both desktop and mobile so that you can easily trade anywhere and anytime.
The platform also operates in Australia under the name Trade Nation Australia Pty Ltd, regulated by ASIC (Australian Securities and Investment Commission). The platform does not support any cryptocurrency, which is one of the deficiencies of this broker. In addition, Trade Nation also operates under the name Core Spreads and provides its services globally.
Advantages and Disadvantages of Trading with Core Spreads
  Advantages
  Disadvantages

Regulated by Financial authorities
Low-cost
No withdrawal and deposit fees
Inclusive trading instruments
Experts support available 24/5

Mobile application is not user-friendly as compared to the desktop
Benefits of Trading with Core Spreads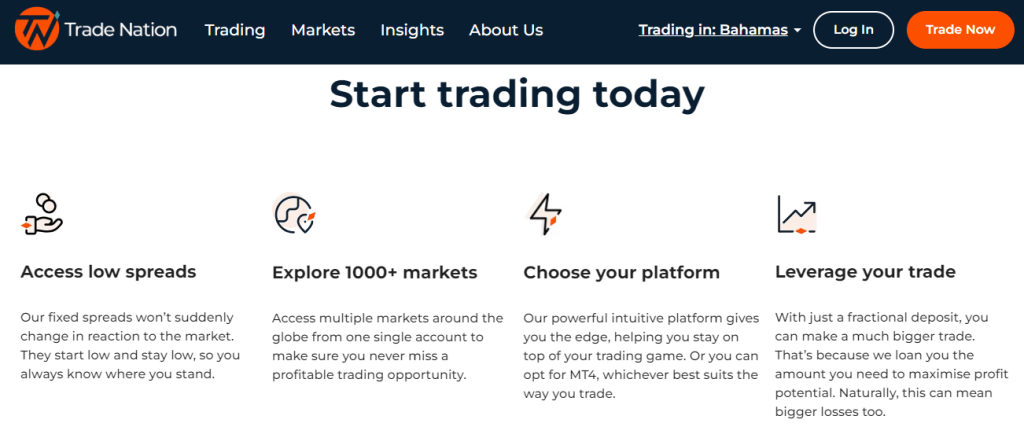 As we previously discussed, Core Spreads is a regulated broker operating globally. That said, it comes with a swath of benefits for investors. It doesn't only provide you with a platform, but its expert team support helps you along the way. Core Spreads is regulated by the Financial Services Compensation Scheme (FSCS), a plus point for this platform. That said, you don't have to worry about your funds.
Furthermore, the platform is simple for any trader with no complexity. You can trade in multiple global markets with NO deposit and withdrawal fees, making it an inexpensive and supportive platform for users. Another significant benefit of using Core Spreads that attracts traders is that the platform allows them to invest in international markets such as Forex (30 pairs of popular currencies), Indices, Stocks, and more.
Moreover, the Core Spreads provides clean and dynamic platforms: Meta Trader 4 and CoreTrader. With these platforms, clients can easily experience interactive user interfaces and trade on both desktop and mobile.
Core Spreads' educational resources include tutorials about forex strategies, financial signals, margin trading, hedging, and more. Plus, they also offer video content for a better understanding of the forex currency pairs. In addition, you can also download the market information documents from the platform, which contain valuable info about trading hours, stopping distances, and spread betting.
Core Spreads Pros and Cons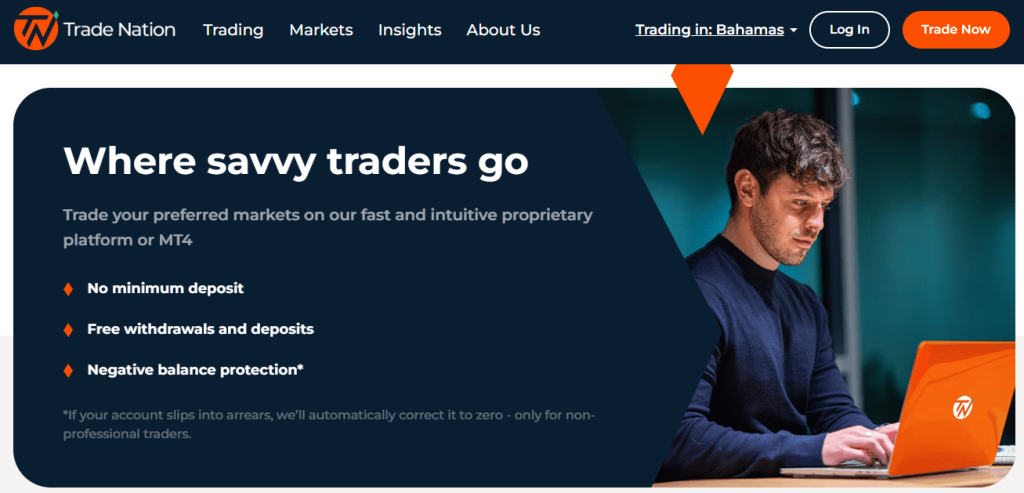 Pros:
Low margins and superb customer care service
Rapid Execution speeds
The minimum deposit is only $1
24/5 customer care
A wide category of financial assets
Cons:
Users can't trade cryptocurrencies
Customer care service could be improved more
Core Spreads Customer Reviews
Customer reviews are the first impression of a company. In this regard, it is indispensable to consider online customer reviews to evaluate Core Spreads' reputation in the market.
The two reviews above have fewer stars, while the last has four stars. In the first review, the first user mentioned that the platform has excellent customer care service. However, they are also dissatisfied with the company's volatility, stating that this platform is not for professional traders.
Another user appreciates the customer care service of Core Spreads. They also expressed that the platform takes up to a couple of days for verification, which is unsatisfactory for them. The last user, however, appreciates the platform as a "good broker". They are also pleased with the platform features, stating the broker has continually improved periodically. This user is quite satisfied with the tight spreads, low margins, and customer support.
In a nutshell, the user reviews of Core Spreads justify that they have great customer support. There are numerous other benefits of trading with Core Spread. One of the things, which the customers disliked is the verification before funds withdrawal.
Core Spreads Spreads, Fees, and Commissions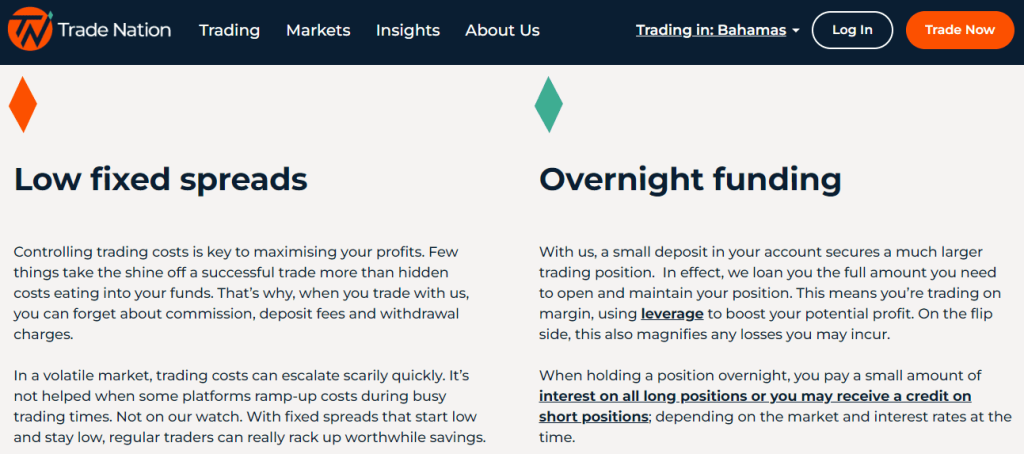 Core Spreads is one of the trading platforms with the lowest commission fees compared to the industry. The spreads on this platform depend on the account type. There are no charges for a spread betting account. The user only pays for buy/sell spreads. The forex pairs on the spread account include EUR/USD offered at 0.7 pips, GBP/USD provided at 0.8 pips, and EUR/GBP at 0.6 pips. All of these are tight fixed spreads.
In contrast, users will pay a commission of $1.5 per slot for the CFD account. In this, metals and energies are offered at 3.5 pips, EUR/GBP at 1.2 pips, and indices at 1.0 pip.
Core Spreads fees include 2.5% +/- labor for overnight positions. As mentioned, there are no deposit and withdrawal charges on this platform. You can view the broker website market page for more price information.
Account Types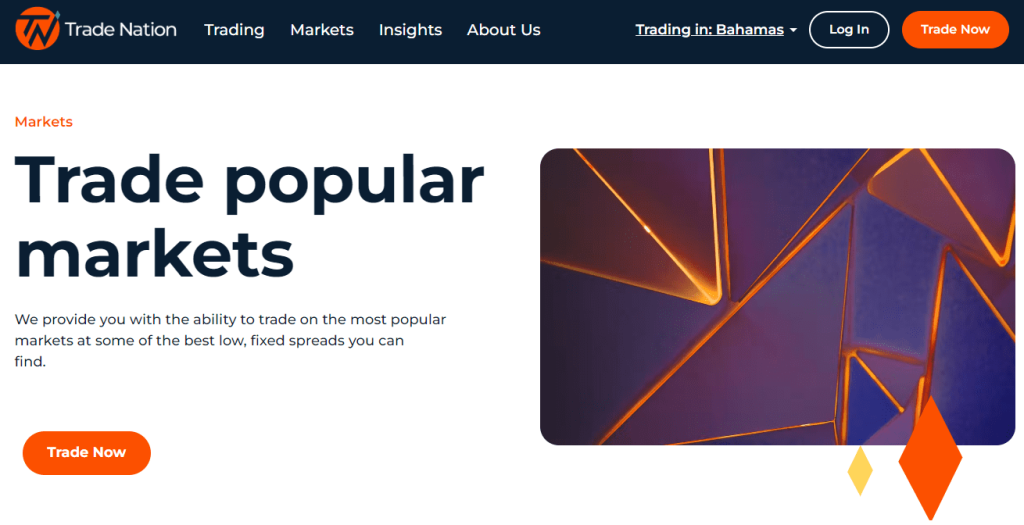 Core Spreads offers two types of live trading accounts for their traders—CoreTrader for spread betting and CoreMT4 for CFD trading. There is no such difference between the two accounts. These accounts are both encrypted and secured. The CoreMT4 is a favorite among retail investor accounts.
The main difference between them is the commission fees. CoreMT4 has $1.5 fee. However, there is no such fee for a CoreTrader account. Furthermore, the CoreTrader account is also beneficial for UK traders. The conditions, such as leverage ratio and other trading terms, are equal for both accounts.
If you are unfamiliar with the platform, you can learn it by leveraging its demo account feature. You can practice different strategies in this demo account and upscale your knowledge about several markets and upgrade to a live trading account once you feel comfortable. Please note that you can't trade any type of cryptocurrency on any accounts.
How To Open Your Account?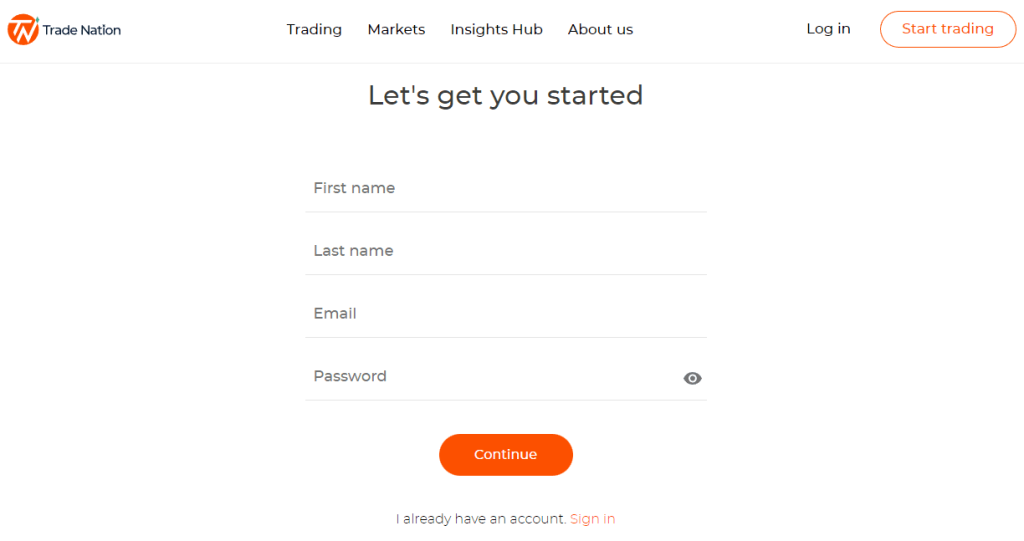 Opening a Core Spreads account is simple and easy. According to their website, the platform has been rebranded. They are no longer accepting applications from new users on their main website. If you want to create an account and start trading with Core Spread, the initial step is to visit their global brand Trade Nation.  
You'll be redirected to Trade Nation once you click the link above. You must provide your email address, personal details, and password on the signup page. Click on Continue and fill out other information such as country, experience level, etc. You can start with a demo account before depositing any amount.
At last, if you are an existing user of the platform, you can easily log in to your Core Spreads account on their website.
What Can You Trade on Core Spreads
Core Spreads is an affordable and one of the easy-to-understand trading platforms available today. The users can trade thousands of instruments, including indices, forex pairs, and more. Moreover, Core Spreads also allow you to trade with leverage. It is 1:10 for commodities, 1:50 for equities, 1:30 for major forex pairs, and 1:20 for minor forex pairs. Keep in mind that these leverages carry additional risk.
The users will have more flexibility and fewer charges in fixed spread betting than CFDs. Automated trading via MetaTrader 4 Expert Advisor 4 is a huge plus point. With this, you can create a computer program that automatically sends orders to your desired market.
In Spread betting, you can trade 34 currency pairs, 16 global indices (US500, Germany30, and UK100), energies and metals, and more than 1,000 UK, US, and European equities share. And in CFD trading, you can trade 40 currency pairs, 13 global indices (US30, UK100, and HK50), and 13 energies, including gold and silver.
In addition, Core Spreads also offers tools and charts for their clients to carry off their trading strategies. You can leverage technical indicators, in-depth risk management tools, and customizable charts.
Core Spreads Customer Support
Customer support is the main parameter of any broker online. The primary goal of a brokerage company is to satisfy its customers and solve their problems and doubts. For that, customer support plays an indispensable role in any trading platform. It also helps maintain a good relationship with the customer and the company.
UK traders can contact Core Spreads via 0800 862 0780; for international users, it is +44 203 475 4830. Users can also contact customer support Core spreads via email address support@corespread.com. If you are trading with Trade Nation, you can contact them via support@tradenation.com or call them at +44(0) 203 180 5952.
The customer support of Core Spreads is fast and responsive. Customers can also use the live chat feature to contact them via the website and mobile application.
Advantages and Disadvantages of Core Spreads Customer Support
  Advantages

  Disadvantage

24/5 availability for the users
Multiple options for contacting the company
Fast and responsive
Easy to reach during working hours

Not available 24/7
Live chat is only available in English
Security for Investors
  Advantages
  Disadvantages

Customers' funds are protected in segregated accounts with Barclays
High-tech encryption
Data privacy
Protected by FSCS and compliant with ESMA

No two-step authentication
Withdrawal Options and Fees
As we have already mentioned, there are no withdrawal and deposit fees on Core Spreads for the users. Customers can withdraw and deposit funds with same methods . Users can withdraw with credit/debit cards, eWallet (Skrill), and Bank wire transfers.
Moreover, the withdrawals can take up to 24 hours, but it also depends on the user's payment method. The traders can deposit EURO, GBP, ZAR, and USD funds on Core Spreads. The minimum withdrawal is $50 /£/€.
Online trading has become affordable and simple with Core Spreads, as users have no extra hidden charges.
Core Spreads Vs Other Brokers
Core Spreads is among the top brokers online, where you can trade CFDs and get access to numerous features. However, Core Spreads is not the only platform having these features. For this reason, we will compare the best alternatives to Core Spreads.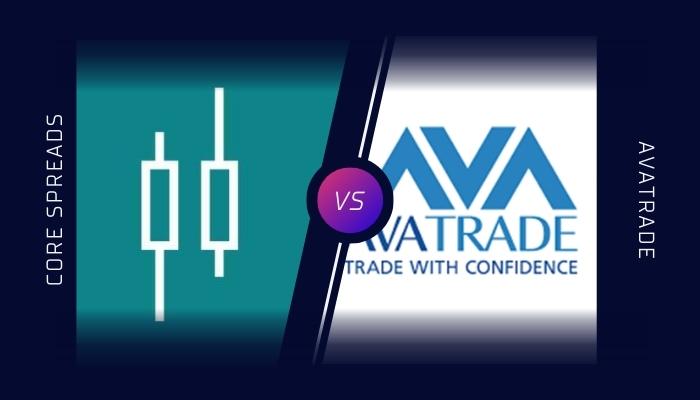 AvaTrade is listed among the top brokerage companies globally. It is also a leading trading platform and have customers from 150+ countries. It is a reliable, safe, and secure platform for trading.
The purpose of both platforms is similar. However, AvaTrade offers more financial instruments than Core Spreads. Not only this, but the platform also offers bonuses, Islamic account, scalping, and much more. These points give an upper edge to Avatrade over Core Spreads.
Compared to Avatrade, Core Spreads' best part is the minimum deposit amount. Users don't have to deposit anything in order to start trading on Core Spreads live trading account. However, traders must deposit $100 on AvaTrade to trade. In sum, both traders are reliable and trustworthy, yet Avatrade is slightly better than Core Spreads in terms of instruments and payment methods.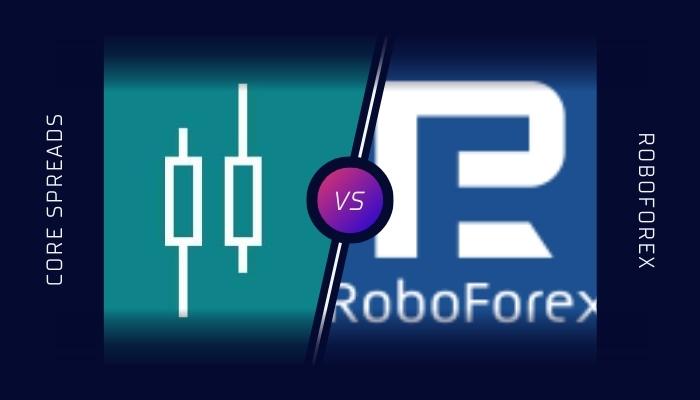 We didn't find much difference between Core Spreads and Roboforex; they seem similar. Both platforms have entered the market and have the same amount of experience.
The first difference between the two platforms is that the commission fee of Core Spreads is zero, while Roboforex works on a commission of $20. Furthermore, Core Spreads outgrows Roboforex in terms of financial instruments, stocks, and other markets.
Roboforex allows retail traders to trade Forex and CFDS via platforms such as MT4, MT5, Mac, Web Trader, cTrader, tablets, and mobile phones. Core Spreads does not offer MT4, cTrader, and Mac.
In sum, both platforms are robust and reliable for trading. However, Roboforex outclass Core Spreads in all aspects of trading and charges.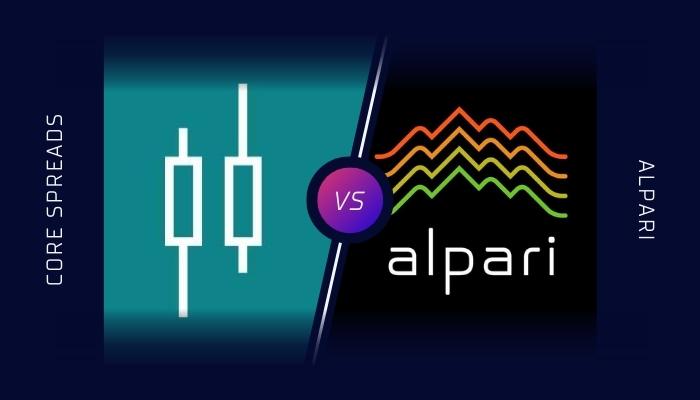 Alpari is well-known and has a robust reputation in the trading world. It has over 24 years of experience and provides excellent services to thousands of traders and investors. Both platforms are affordable for users. The minimum deposit for Alpari is only $5, and $1 for Core Spreads.
Furthermore, Alpari is undoubtedly better than Core Spreads because of its valuable features provided to its customers. Alpari also offers Islamic accounts for its users, while Core Spreads doesn't provide it.
Overall, Alpari outperforms Core Spreads in every trading aspect, features, customer support, account, and more.
Conclusion: Core Spreads Review
Core Spreads has improved periodically, making trading more accessible, affordable, and secure for its users. It has received excellent reviews online from expert traders. Customer support Core Spreads is also exemplary.
This regulated broker offers trading opportunities in different markets, CFDs, and spread betting. The primary goal of Core Spread is to make trading more manageable for its customers. The platform is safe and secure for investors and traders. Demo account Core Spreads also help the users to practice and learn about different trading strategies.
The platform offers thousands of instruments, Forex, and other markets to start your risk-free trading journey. The educational content on their website will guide you through much about trading.
Core Spreads Review FAQs
Is Core Spreads regulated?
Yes, Core Spreads is regulated by a couple of regulatory authorities in different countries. In the UK, it is regulated by the most trustworthy and reliable authority known as FCA (Financial Conduct Authority), South Africa FSCA, and Australia ASIC.
What is Core Spreads minimum deposit?
The minimum deposit on the Core Spreads platform is only $1. It is an inexpensive option for traders to start trading on their favorite market.
Is Core Spreads a reliable broker?
Core Spreads have segregated accounts for their clients' funds protection, making it a reliable, secure, and safe platform. The brokerage company adheres to strict rules and regulations to treat its clients fairly.
In addition, they have adopted advanced security measures to protect customers' privacy and funds.