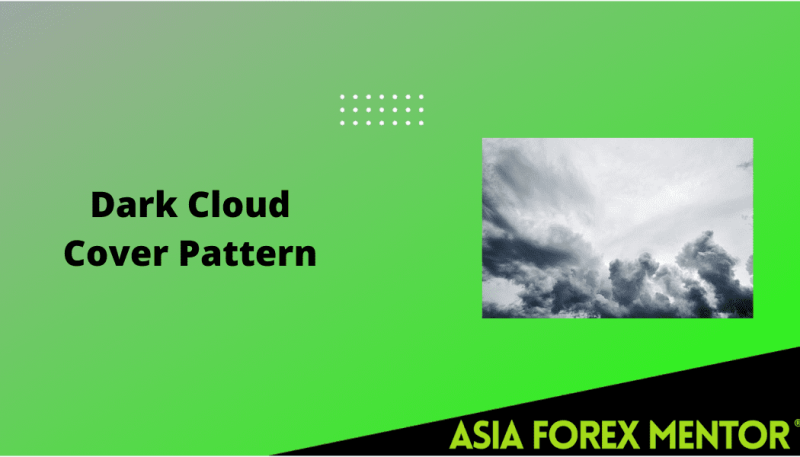 This candlestick pattern is suitable for trading a range of markets and trending markets. Stop losses should be set at swing highs when evaluating Traders' Trading Patterns. Because trading indicates a possible start for an extended downtrend, one can select various targets. It is possible to reach a specific target level for each activity level.
Dark Cloud covers have bearish reversals of candlesticks that formed during an uptrend. The pattern re-emerged at the beginning. This indicates potential weaknesses in this trend. Two candles are attached to the top. The first candle is bullish, and the next is bearish. Two candlesticks are bearish candles that signal a reversal and an end.
The candlestick pattern resembles piercing patterns. The only difference is that penetration is observed at the end of downtrends, while dark cloud covers occur during uptrends. Tell me the best method for trade for dark cloud covering.
Also Read: What Is The Dark Cloud Cover?
Contents
What is a dark cloud cover?
Bearish Dark Cloud Cover Pattern: Dark Cloud, also known as a black cloud cover is a bearish price reversal pattern. It forms when a large bearish price candle closes below the 50% level of the previous bullish candle. The black candle proves that sellers have managed to restrict the bulls and intend to initiate a bearish rally ahead.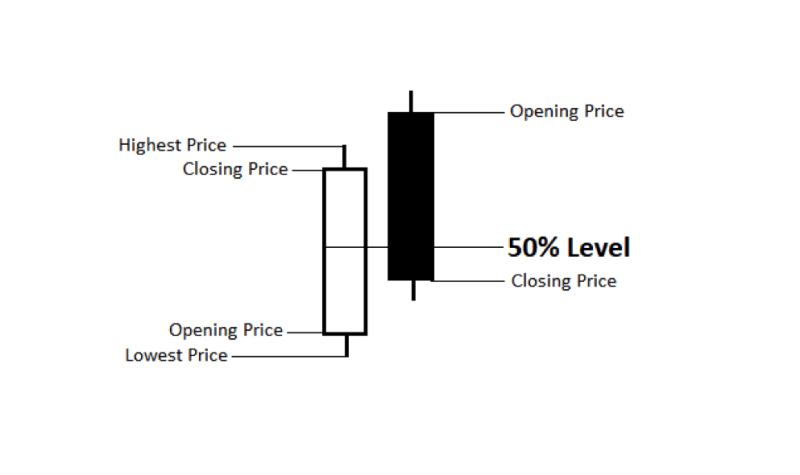 The pattern is significant because it indicates a change in momentum from the upside to the downside. An up candle is followed by a down candle to form the pattern. Traders expect the price to fall further on the following (third) candle. This is known as confirmation.
Learn the components of dark cloud cover patterns
Dark cloud cover pattern formation has two components. A few days earlier, the prices rose but remained close to the gap and immediately considered the gains from Day One's bullish candlestick. The rejection is a bearish sign, but the retracement of a gain on the earlier day adds more bearish feelings. Bullish prices aren't able to raise prices despite demand.
Dark Cloud Cover Pattern Sell Potential Signals
Traders often advise selling unless they see a Dark Cloud cover pattern (day 1 and day 2) and another confirming signaling is given; this includes a break on an uptrend line or other technical indicator. Some reasons for this are to wait for confirmation because Dark clouds are bearish patterns.
How do you identify a dark cloud cover pattern?
Dark cloud covers aren't primarily used candlesticks. Indeed, we know that this isn't an issue at the end of the trading session. It'd also be nice for an investment to see the return to its previous value. To find dark cloud coverage, you first need to verify the asset is on a downward trend. Take note of how much the bullish candle size indicates. It may be necessary to check technical indicators RSI and MACD for signs of bearish divergence. Next, you must find the position where large red or bearish candles form.
Dark cloud cover pattern vs. piercing pattern occurs
Dark clouds are sometimes confused with piercing patterns. The piercing pattern starts with an enormous bearish candle followed by the bullish candlestick. The second candlestick usually engulfs the first candle around it. Typically the second candle covers just a tiny piece. The lower shadow and the lower portion of the head are typically below the lower shadow of the first bearish candlestick. Dark clouds and piercing lines on candles usually indicate reversibility. Another distinction between both is that they tend to follow bearish trends.
Dark Cloud vs. Engulfing Candle
The dark cloud is sometimes confused by the bearish engulfing flame. Both indicate possible trend reversals. The first usually offers more entry-level. During bullish trends, bearish candlestick patterns appear. The problem occurs when the relatively small bullish candlestick is covered in larger bearish candlesticks. In many instances, an engulfing pattern usually leads to reverse. It is mainly due to bearish candles on clouds having closer close than bearish engulfing candles.
Candlestick Pattern: What Is It?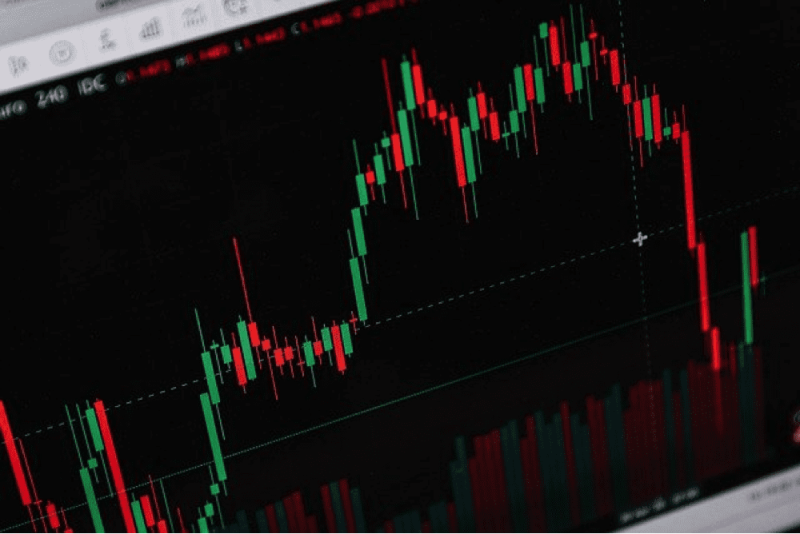 A technical technique called a candlestick chart condenses data from many time frames into a single price bar. Therefore, they are more valuable than conventional open-high, low-close bars or straight lines connecting closing prices. Candlesticks create patterns that, once finished, forecast price movement. This technical instrument, which guided Japanese rice traders in the 18th century, is enhanced by proper color coding.
How to Read Candlestick Patterns
A candlestick pattern represents a market's open-close and high-low prices. The rectangular body is frequently colored red (or black) to indicate a price decrease and green box for a price increase. Each stick sprouts two smaller sticks, one on top and one on the bottom. The top bar represents the day's high price, and the bottom represents the lowest price.
Other similar patterns
The bearish engulfing pattern is considered a less bullish structure that rejects the gains of day one, usually closing below Day 1. Another interesting bullish variant of the Dark Cloud Cover Pattern is the Piercing Pattern.
Also Read: Candlestick Patterns Cheat Sheet
Using Bullish candle patterns, you should know to buy stocks
Bullish candlestick patterns are used to identify trend reversals and are essential to traders' technical analysis strategies. Following a price decline, a bullish candle pattern alerts traders to the market's impending upswing. This reversal pattern indicates that bulls are gaining market control and may drive prices significantly higher.
To reaffirm buying pressure, the bullish reversal patterns can be confirmed using traditional technical analysis tools such as trend lines, momentum, oscillators, or volume indicators. Numerous candlestick patterns indicate a buying opportunity. We will concentrate on five bullish candlestick patterns that provide the most powerful reversal signal.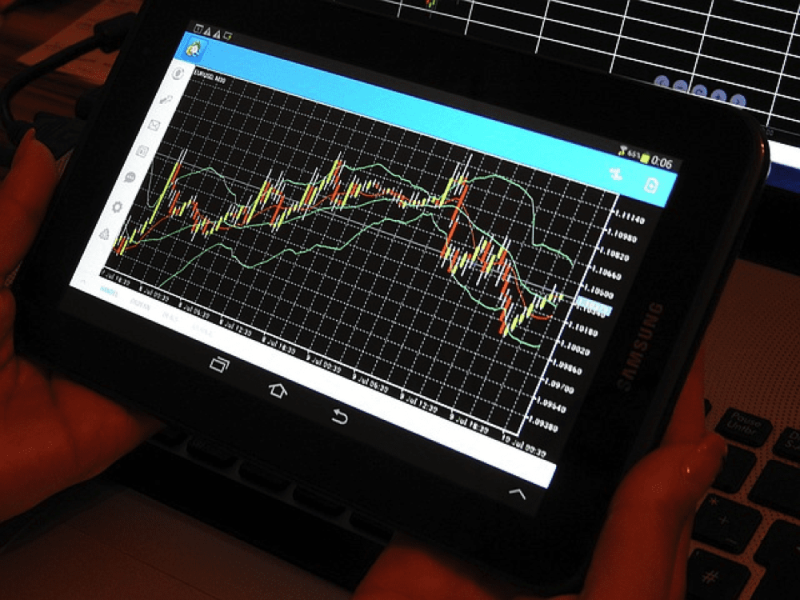 Dark Cloud Cover | Bearish Piercing Line
Dark Cloud Cover or bearish Piercing Lines are trend-related reversions at the high point of an underlying upward trend band. The candles on the first day are long bearish candles, and the second candlestick is long and bearish. The second-day candlesticks start above the highest level and eventually close in price ranges that correspond to the real body. In a less strict definition, second-day candles may open at their lowest point than at their highest. Several technical analyses require bearish candlesticks to penetrate the real body and close at over 50%.
Psychology of Bearish Piercing Lines
Lastly, a brief discussion will take place about a bearish piercing line in market psychology. It moves upward if a bullish upward candle reaches new heights. The following day, a price gap was created, allowing for a higher level, and the Bulls are now entirely at the center. But to continue the upward trend, the price is selling, and it sold off so much it ended up eliminating half the gain in a bearish candle the day before. The new high levels from last year's Uptrend are dead. They've been there long enough.
FAQs
What is a dark cloud cover pattern?
Dark cloud Cover has candle-shaped patterns showing a downward move after prices increase. This pattern contains a bearish candle opening above but then closing below the middle point of the previous bullish candle.
Is Dark cloud Cover reliable?
This is not as clear an indicator of bearish soaring patterns. Dark clouds are a beneficial, bearish indication, especially when forming on a higher timeframe chart. In shorter periods, its importance has a significantly decreased value.
How do you trade the Dark Cloud Cover candlestick pattern?
A classic example of a bullish trend reversal is the dark cloud cover pattern, also known as a bearish reversal pattern. The length of the candlestick is critical in determining the force with which the reversal will occur. The distance between the bullish and bearish candlesticks indicates the strength of the trend reversal.
What is the opposite of dark cloud cover?
Dark cloud covers are the opposite of Piercing patterns that are bullish reverse candlesticks.