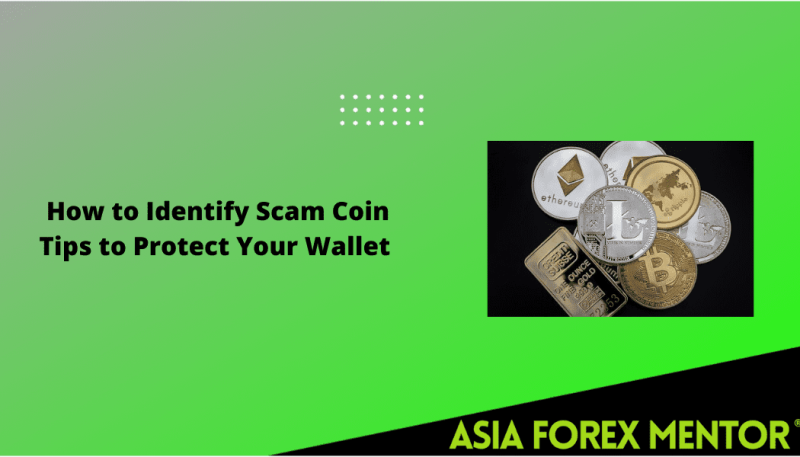 The cryptocurrency scene at times reminds us of the Wild West, a place where expansion into new territories continues, but at the same time, the progress is followed by a lot of risks. Many pioneers are joining the trail searching for rewards that come with a new market not constricted by regulations.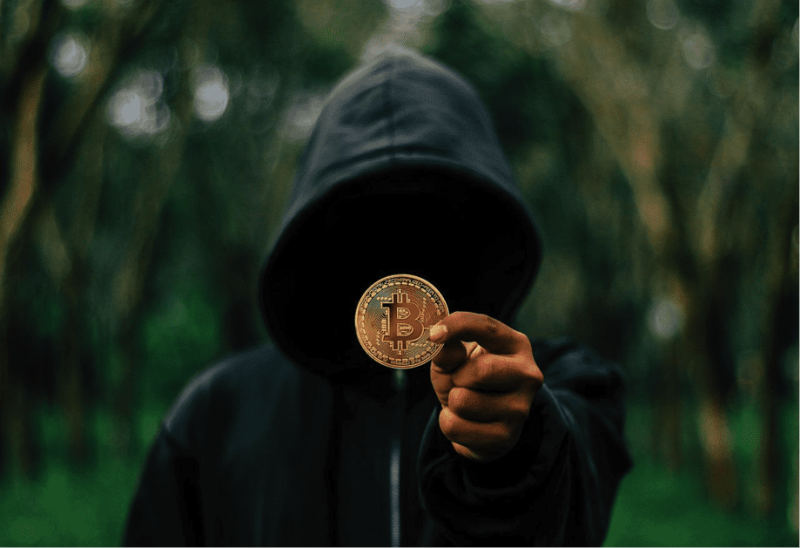 There is no doubt that the dynamic nature of the cryptocurrency market and its influence on the economy is very similar to the Wild West. Every new market attracts investors, unfortunately, scammers also want to take advantage of the lucrative cryptocurrency markets.
Reports from the Federal Trade Commission show that the number of crypto-related scams, just in one year, between 2020 and 2021, has increased 12 times compared with the previous year and has resulted in losses amounting to $80 million.
Considering the spike in reported crypto scams, traders have to be careful, learn the most frequently used schemes for crypto scams and develop a strategy to protect their resources from being stolen by scammers.
Also Read: How to Guide on Shorting Bitcoins for Profits
Contents
Cryptocurrency Scams Types
Many schemes get used for crypto scams, but at their core, there are two categories. The first tactic used aims to acquire access to a digital wallet and authentication credentials. Meaning scammers attempt to get the security codes, that will unlock the digital wallet, which can be a physical device.
The second category is steeling the cryptocurrency by making crypto investors believe they are making legit crypto investments in business opportunities that are actually fraudulent projects.
How to Identify Cryptocurrency Scams
The big question is how do you recognize a crypto scam ahead of time. The best method is to look for some of the warning signs such as:
Promises of big profits: Guarantees are not possible in the financial market, too many factors influence the value of assets of every type including cryptocurrency, which from the start has large volatility. When you receive an offer to invest in a project that offers huge returns, it's time to take a step back and make a more detailed analysis of the opportunity.
Absence of a whitepaper: Legitimate cryptocurrencies have a whitepaper, which explains to investors the most important elements of the digital coin. Such as the methodology used by the crypto. When a whitepaper is not published or is vague on many points, then cryptocurrency investors should be careful.
Free money: There is no such thing as a free lunch in businesses, so advertisement promising free money is not to be trusted.
Intensive advertisement: Promotions are a crucial tactic for businesses, and marketing is the preferred tool for a fraudster to entice investors, by using influencers and online ads. If the marketing is very overwhelming, then it can be a red flag, signaling a business is desperate or is working hard to get your attraction with extravagant big promises. Do not get caught up in the hype take a break and try to find more information about the business from reputable sources that can offer a better perspective.
Anonymous team: There are many examples of a project created by anonymous coders. This adds to the mysticism, but when you can't identify the people responsibly, is it wise to give them money? When buying coins, traders need to know that digital currencies are created by people with credentials, who are ready to stake their reputation. When it's not possible to locate the people responsible for the cryptocurrency, then be extra cautious.
Common Cryptocurrency Scams
The statistics for a short period of 5 months, from October 2020 to March 2021, indicate that about 7000 people have reported that they were victims to scam involving crypto. There is no doubt fraudulent activities relating to cryptocurrency investments are on the rise.
Let's examine some of the patterns.
Request for Crypto-Only Payments
When a retail establishment demands only currency as a form of payment then chances are it's a scam. Credible institutions prefer the U.S. dollar or their local currency, it's a lot easier to move cash via credit and debit cards or wire transfer. The option is more limiting for cryptocurrencies especially when businesses have to pay salaries or taxes.
When a store or any other business claims they accept only crypto, that means they are trying to hoard digital coins and wait for the value to explode. In addition, when using banks there is an identification system in place that verify the identity of the sender and recipient of the funds. With blockchain there are no protocols that identify users, meaning transactions are more anonymous, and it's hard to require a refund when somebody can take your asset and disappear.
Social Engineering Scams
Gaining trust is the angle scammers use to siphon off crucial information about people's accounts, and this is done with psychological manipulation. These scams make people believe they are interacting with tech support, a government agency, and even a friend.
Scammers are not in a rush when implementing this strategy, which is very effective against novice investors, that get taken advantage of and reveal crucial data or send funds to a digital wallet used by a scammer. Word of advice, if a trusted person or institution all of a sudden requires cryptocurrency it can be a scam.
Romance Scams
Dating websites are not great only for finding a soul mate, they are practical for locating gullible targets, that are under the false assumption they are in a real relationship. After trust has been secured, gradually the discussion moves to profitable cryptocurrency opportunities, intending to make the target transfer coins or passwords.
Data shows that about 20% of cryptocurrency scams were through romance scams, that means be more careful with people you do not know.
Imposter Scams
There have been cases of stolen identity, scammers claiming to be celebrities, and attempting to connect with potential targets. There are offers to multiply the cryptocurrency with a unique opportunity, that get delivered via a social media account that appears to be legitimate, but with a sense of urgency, requiring the transfer to get completed fast to make a profit.
A popular giveaway scam is for imposters to use Elon Musk, they create a valid social media account and pretend to be the billionaire, that wants to help you make money. In 2021 in 6 months, about two million dollars were transferred to imposters that used Elon Musk's identity.
Fake Business Opportunities
Many people think any company with a website is by default legitimate. Creating fake websites is very easy, and scam sites pop up regularly, seeking investors for fast get rich scams that sound too good to be true. The sites accept investments for initial coin offering, but it's a one-way route, there are no payouts only fake guarantees that can result in financial issues.
Phishing Scams
With phishing scams, the object of the scheme is to get data about online wallets. More precisely the scammers are looking for crypto wallet private keys, which are needed to get the funds in the wallet.
The pattern is similar to most other methods used by scammers to extract information or get access to vital systems. The target victim receives an email with a link to a website where the recipient is required to submit the private key information. After the hackers get the information, they steal the cryptocurrency in the wallets.
Cloud Mining Scams
Platforms advertise that they provide hash rates and require investors to provide funds that the scammer's promise will provide a constant revenue from the mining power and reward. Cloud mining is not by itself a scam, but be careful and perform research before investing.
Extortion Scams
Blackmail is an old tactic, in this case, scammers threaten potential victims with claims they possess evidence of visits to illicit web pages such as adult websites. They warn that they will disclose the information to friends if the victim does not send them cryptocurrency. These cases are forms of criminal extortion and should be reported to law enforcement agencies that handle cryptocurrency crime.
New Crypto-Based Opportunities
With the emergence of new crypto-based investments such as ICOs and NFTs, there are more options for scammers.
These are complicated investments but from a fraudulent aspect it is crucial to know that crypto-based investments can seem lucrative, but in reality, earnings are not guaranteed nor are they substantial. Scammers who open fake ICOs websites are telling users to transfer digital coins in an insecure wallet.
There are situations where the ICO is fake, by distributing unregulated tokens.
Also Read: What Is Crypto Halving
Methods for Protection from Cryptocurrency Scams
Frauds involving cryptocurrency are serious projects that leave an impression of legitimate options. Which is why it's important to take steps to safeguard your assets.
Guard the wallet: A wallet is necessary to invest in cryptocurrency, and when somebody requests you give them your keys so you can take part in an investment opportunity, chances are it's a scam. The wallet keys must stay private.
Monitor the wallet app: Before starting to use the crypto wallet app, perform a security check by transferring a tiny amount to verify the legitimacy. When performing an update be on the lookout for suspicious activity, if you register anything out of the ordinary, stop the update, and delete the application.
Invest in assets you are knowledgeable about: Never invest your money in something you are not familiar with, this applies to cryptocurrencies. Find more information about the suggested project before making a financial commitment.
Do not rush: Scams work best when the victim is pressured to act fast, that way eliminating the opportunity to check and see if the offer is legitimate. Do not fall into this trap, be diligent with your time and research the proposal before investing.
Watch out for social media marketing: Fraudulent schemes get advertised on social media with stolen identities from celebrities to gain legitimacy. Social media is implemented to get your attention, and scammers are relying on platforms to attract victims. Always be skeptical when receiving crypto opportunities on social media.
Don't react to cold calls: When you get a call with an offer for a crypto investment opportunity, hang up the call. Do not disclose information or transfer funds to anybody that reaches out of the blue through a phone call.
Install apps from official sources: Do not download apps from mirror websites g to Google Play Store or Apple App Store, for safer options to get reliable apps.
Research diligently: popular cryptocurrencies are legitimate assets, and if you come across an anonymous brand, check its history, find the whitepaper to learn more, and consult reviews. Invest in credible cryptocurrencies that can be verified easily by reputable sources.
The best investment advice is not to invest cash, you cannot afford to lose. Cryptocurrency is a volatile asset, which makes it crucial to have an understanding of the risks.
What to do if You are a Victim of a Crypto Scam
It's crucial to react fast if you become involved in a cryptocurrency scam, especially if you already have made a payment or shared personal data.
Contact your bank, and cancel any transfer. But also change the username and passwords that allow access to accounts. Fraudsters sell the details to other parties, and it's important to counter further damage.
If a victim of a social media crypto fraud, report the case to the platform, and the legal authorities in your jurisdiction.
Are Cryptocurrency Scams on the Rise?
The answer is yes, there has been a drastic increase in cryptocurrency scams in recent years, and this is a result of the expansion of the cryptocurrency market. Risk managers have estimated that users and investors have suffered over ten billion dollars in losses as a result of theft and fraud.
Conclusion
Productive markets are places where investors flock, but also scammers that try to exploit the interest in the new asset and benefit from inexperienced people, that want to participate in the promising market.
Crypto scams get structured around two main categories, socially engineered initiatives that focus on gaining access to accounts and making people transfer their cryptocurrency to an unsafe digital wallet.
The best way to stop scammers is to learn their tactics and counter them when you are a target of a scam, that can potentially steal your information and money. When investors can identify a scam, they can prevent it from occurring.
FAQs
What is the scam coin?
A scam coin is a fake cryptocurrency that gets used to entice people to invest in a project, that gets advertised as a valid digital coin but is used to steal money and personal information.
Are there scam crypto coins?
There are many scam crypto coins, that can be difficult to identify if you don't have a good understanding of blockchain technology and the current market offer. That is why it's important to research every cryptocurrency yin encounters and see if there is more information that validates its credentials.
How to find out if a token is a scam?
Research the crypto, check the website and see who is the developer? Scam coins will not be exchanged on a crypto exchange, and there will not be any information concerning the coin on reputable sources.