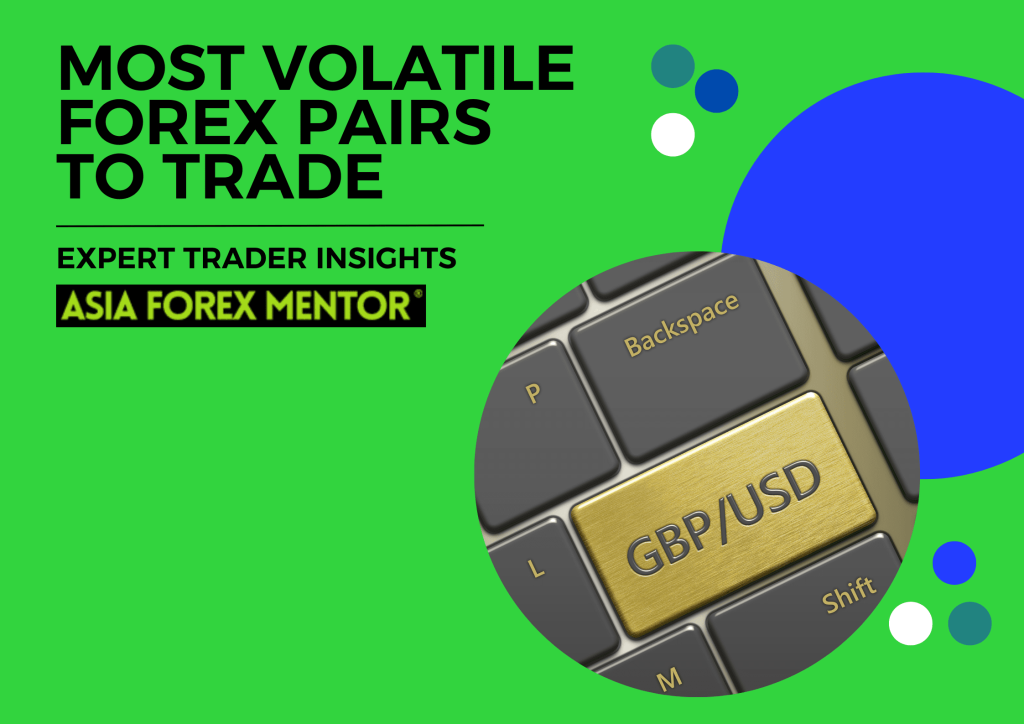 In the realm of the foreign exchange market, understanding the concept of volatility is crucial. When you trade currency pairs, the level of volatility can greatly impact your potential profits or losses. This article provides an in-depth overview of the most volatile forex pairs, those with frequent price movements and high trading volume, and the factors that contribute to their volatility. Let's begin by understanding the meaning of volatility in the context of forex trading.
Understanding Forex Volatility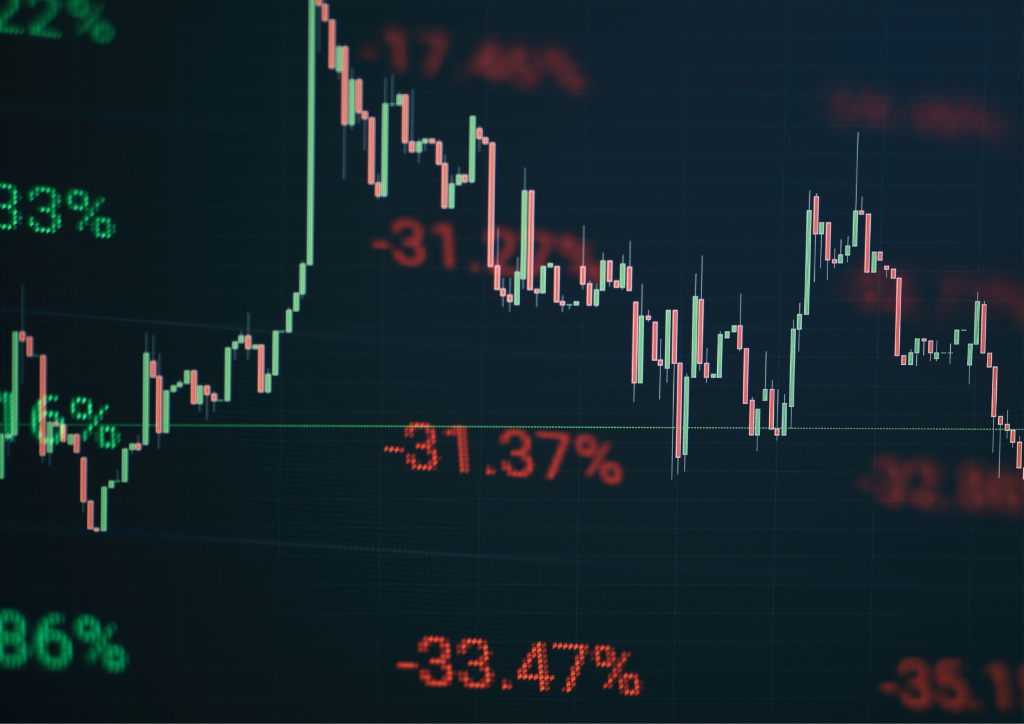 Volatility in the forex market is a fundamental concept that every trader needs to grasp. Essentially, it represents the extent of price fluctuations a currency pair experiences over a certain period. A pair that sees extensive price movements in a short time is referred to as highly volatile, whereas a pair with steady and less dramatic price changes is considered less volatile or more stable.
Volatility is measured using various metrics, but one of the most commonly used is the Average True Range (ATR). The ATR captures a currency pair's average range of price movements over a predetermined period, providing a historical perspective of volatility. It quantifies the pair's volatility by measuring the degree of variation in its trading range for each period, considering the gap (if any) between the closing price of the previous period and the opening price of the next period. This indicator, however, does not predict the direction of the price movement; it simply provides a measure of the currency pair's volatility.
In the world of forex trading, volatility often correlates directly with risk and potential return. Currency pairs with higher volatility provide traders with opportunities for greater profits but also greater potential losses. This higher risk-higher reward scenario is due to the rapid and significant price shifts that can occur, leading to substantial gains if a trader's predictions are correct, but equally substantial losses if the predictions are off-mark.
Also Read: What is Implied Volatility?
The Two Sides of Volatile Forex Pairs
Forex traders therefore see volatile forex pairs as a double-edged sword. On one side, there is the allure of significant profit if the market moves favorably. The wide price swings can lead to outsized profits if a trader correctly anticipates the direction of the price change. For instance, if a trader predicts that a given volatile forex pair's price will rise and positions their trade accordingly, they stand to make a substantial gain if their prediction holds true.
On the other side, however, the risk of significant loss looms large. If the market moves contrary to a trader's expectations, the same wide price swings that can generate profits can also lead to large losses. Taking the previous example, if the market moves against the trader's prediction, the volatile pair's price could drop significantly, leading to potentially substantial losses.
As a result, handling volatile forex pairs requires a well-balanced approach. Traders need to weigh the potential for profit against the inherent risk, taking into account their risk tolerance, trading strategy, and market analysis. A thorough understanding of forex volatility can be a valuable asset, helping traders navigate the often unpredictable forex market. By carefully considering the volatility of each currency pair, traders can make more informed decisions, maximizing their potential returns while effectively managing their risk.
Classification of Currency Pairs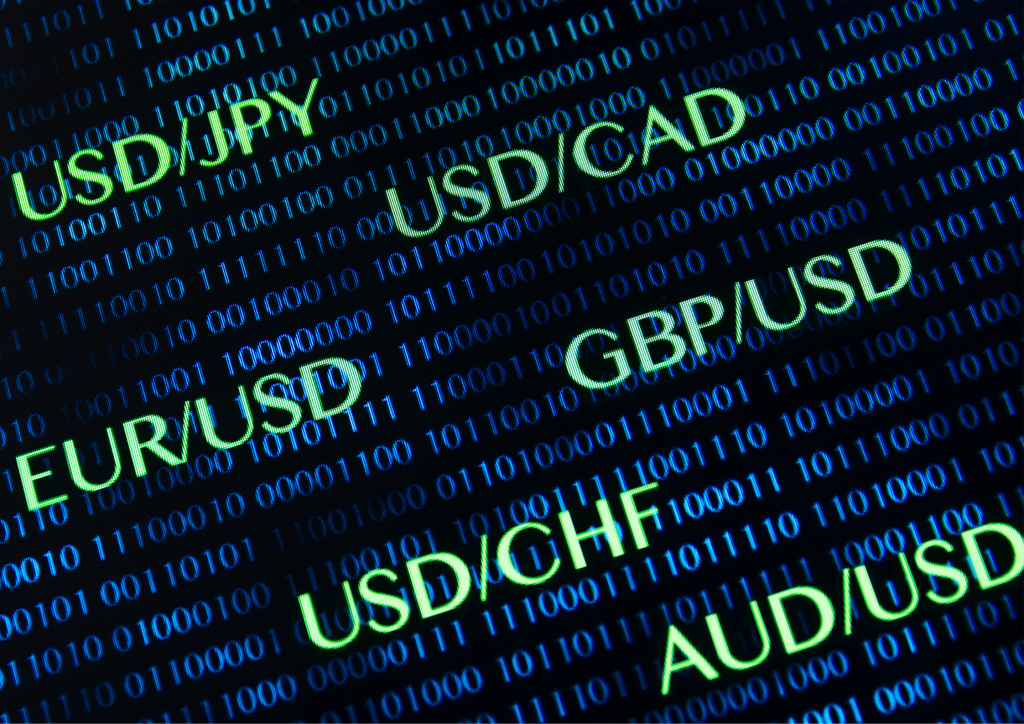 In the foreign exchange market, all trading activities revolve around currency pairs. Each currency pair is a quotation that denotes the amount of one currency needed to buy or sell an equivalent value of another currency. Typically, these pairs fall into three distinct categories: major currency pairs, minor currency pairs, and exotic currency pairs. Understanding each category's unique characteristics is crucial to a trader's ability to make informed decisions.
Major Currency Pairs
The most liquid and widely traded in the forex market are the major currency pairs. They always involve the United States Dollar (USD) on one side, paired with one of the other seven leading global currencies: the Euro (EUR), Japanese Yen (JPY), British Pound (GBP), Australian Dollar (AUD), New Zealand Dollar (NZD), Swiss Franc (CHF), or Canadian Dollar (CAD).
These pairs, such as the GBP/USD or USD/JPY, are highly liquid due to their significant trading volume. They are also characterized by relatively low spreads, meaning the difference between the buy and sell prices is small. Major currency pairs are often less volatile than minor and exotic pairs, but they still experience sufficient price fluctuations to offer profitable trading opportunities.
Minor Currency Pairs
Minor, or cross currency pairs, are those that do not involve the US Dollar. They are composed of the major currencies excluding the USD, such as the British Pound and Japanese Yen (GBP/JPY), Euro and Japanese Yen (EUR/JPY), or Australian Dollar and Japanese Yen (AUD/JPY).
While these pairs are less liquid than the majors, they still have substantial trading volumes and hence, relatively tight spreads. Cross pairs can be somewhat more volatile than major pairs, partly due to the fact that they are not heavily traded as their major counterparts. This could lead to potentially larger price swings, which can offer both higher profit potential and increased risk.
Exotic Currency Pairs
Exotic currency pairs consist of a major currency and the currency of an emerging or a strong but smaller economy. This category includes pairs like the US Dollar and Turkish Lira (USD/TRY), Euro and South African Rand (EUR/ZAR), or British Pound and Swedish Krona (GBP/SEK).
Exotic pairs are less liquid and have lower trading volumes compared to major or minor pairs, resulting in wider spreads. They are also known for their volatility. This volatility often stems from economic, political, or financial instability in the emerging market economies, making these pairs potentially profitable but also risky.
Exotic pairs are not typically recommended for beginners due to their unpredictability and the higher costs associated with trading them. However, for experienced traders with a high risk tolerance and comprehensive understanding of global markets, they can offer unique and rewarding opportunities.
Also Read: Understanding Currency Pairs
Identifying the Most Volatile Forex Pairs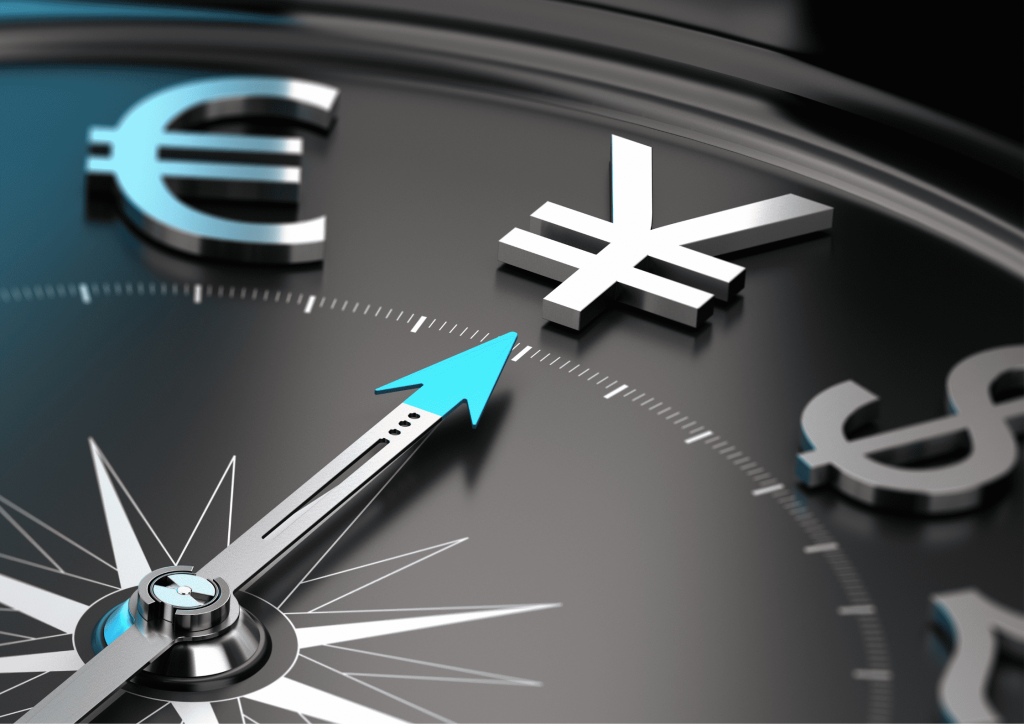 The forex market sees a high degree of volatility due to the sheer size and complexity of the economies involved, as well as the myriad factors affecting currency values. Volatility is one of the main attractions of the forex market, offering traders the potential for substantial returns. That said, identifying the most volatile forex pairs is key to capitalizing on this volatility.
GBP/USD
The British Pound and the US Dollar pair, colloquially known as "the cable," is one of the most volatile forex pairs in the market. This pair represents two of the world's largest and most influential economies, the United Kingdom and the United States. Their economic policies, interest rate decisions, and geopolitical events can trigger significant price movements in this pair.
As two of the world's primary reserve currencies, the GBP and USD are widely traded, resulting in high liquidity and frequent price fluctuations. This pair's volatility can be exacerbated during the release of key economic data such as GDP, employment statistics, and interest rate decisions from both countries.
USD/ZAR
The US Dollar and the South African Rand (USD/ZAR) is another example of a highly volatile forex pair. The South African Rand is classified as an emerging market currency, which often results in higher volatility due to less liquidity and higher risk factors.
The economic differences between the developed US economy and the emerging South African economy can cause this pair to experience large swings. The South African economy's reliance on commodities such as gold, diamonds, and platinum means changes in commodity prices can significantly impact the Rand's value. Additionally, political instability or changes in South Africa's monetary policy can also cause substantial fluctuations in the USD/ZAR pair.
GBP/JPY
Referred to by forex traders as "the beast," the GBP/JPY pair is notorious for its volatility. This pair tends to react strongly to global events, political news, and economic data, which can lead to frequent and substantial price movements.
As both the UK and Japan are major global economies, any changes in their economic health, policies, or interest rates can significantly influence the GBP/JPY rate. Furthermore, with Japan being a major global exporter and the UK being a significant service-based economy, shifts in global trade policies or trends can lead to significant volatility in this pair.
AUD/JPY
The Australian Dollar and Japanese Yen pair is another volatile forex pair. The Australian Dollar is considered a commodity currency, as its value is strongly linked to Australia's primary commodity exports, such as iron ore and coal. The Japanese Yen, on the other hand, is viewed as a safe-haven currency that investors flock to during times of market turbulence.
Therefore, the AUD/JPY pair's volatility is often driven by changes in global commodity pricing, risk sentiment, and economic events in Australia and Japan. For instance, a rise in commodity prices could lead to an increase in the AUD's value, while an escalation in global geopolitical tensions could strengthen the JPY, resulting in substantial shifts in the AUD/JPY exchange rate.
NZD/JPY
The New Zealand Dollar and Japanese Yen forex pair is another highly volatile currency pair. The Japanese Yen is one of the major currencies with a high trading volume, considered a safe haven currency, which means it usually moves slowly and with less volatility.
On the other hand, New Zealand's economy heavily depends on commodity exports such as agricultural products including milk, eggs, meat, and timber. Consequently, any significant changes in these commodity prices can lead to large fluctuations in the NZD/JPY pair, making it one of the most volatile forex pairs.
GBP/AUD
The British Pound and Australian Dollar pair is an example of a volatile forex pair that sees significant price movements. The Australian Dollar is a commodity currency, closely tied to the value of the country's exports, particularly raw materials like iron ore and coal.
The Australian economy's reliance on the Chinese market for its exports adds to the currency pair's volatility. Fluctuations in trade relations, particularly between China and the US, can lead to changes in Australian exports, affecting the AUD's value against the stable pound sterling. This volatile currency pair is therefore particularly susceptible to geopolitical and trade tensions.
USD/BRL
The US Dollar and Brazilian Real pair is a highly volatile currency pair due to the economic and political uncertainties in Brazil. As an emerging market, Brazil has high growth potential, but it is plagued by political instability and corruption scandals.
The political landscape, particularly the election of right-wing populist Jair Bolsonaro in 2019 and the subsequent presidency of Lula da Silva, who was previously convicted of money laundering, has caused significant fluctuations in the USD/BRL pair. The continued economic challenges in Brazil are likely to keep this pair among the most volatile forex pairs.
USD/MXN
The USD/MXN pair, which shows the exchange rate between the US Dollar and the Mexican Peso, is another example of a volatile forex pair. Mexico is a major exporter of commodities like oil and gas, automobiles, electrical equipment, and precious metals like copper and gold.
The value of the Mexican Peso is therefore significantly influenced by the prices of these commodities, particularly oil, which makes up around 4% of Mexico's total exports. Changes in oil prices and trade relations between Mexico and the US, its second-largest trading partner, contribute to the volatility of this currency pair.
CAD/JPY
The Canadian Dollar and Japanese Yen forex pair is another one of the most volatile currency pairs. This pair's volatility is primarily driven by the trade relationship between Canada and Japan, as well as fluctuations in financial reports, balance of payments, and interest rates.
Canada is a major exporter of natural resources, and Japan is a significant importer of these resources, including oil. Japan also exports manufactured goods to Canada. As a result, the CAD/JPY pair is heavily influenced by the oil market. When oil prices rise, the Canadian Dollar usually strengthens against the Japanese Yen, leading to significant fluctuations in this forex pair.
Volatility of Major Currency Pairs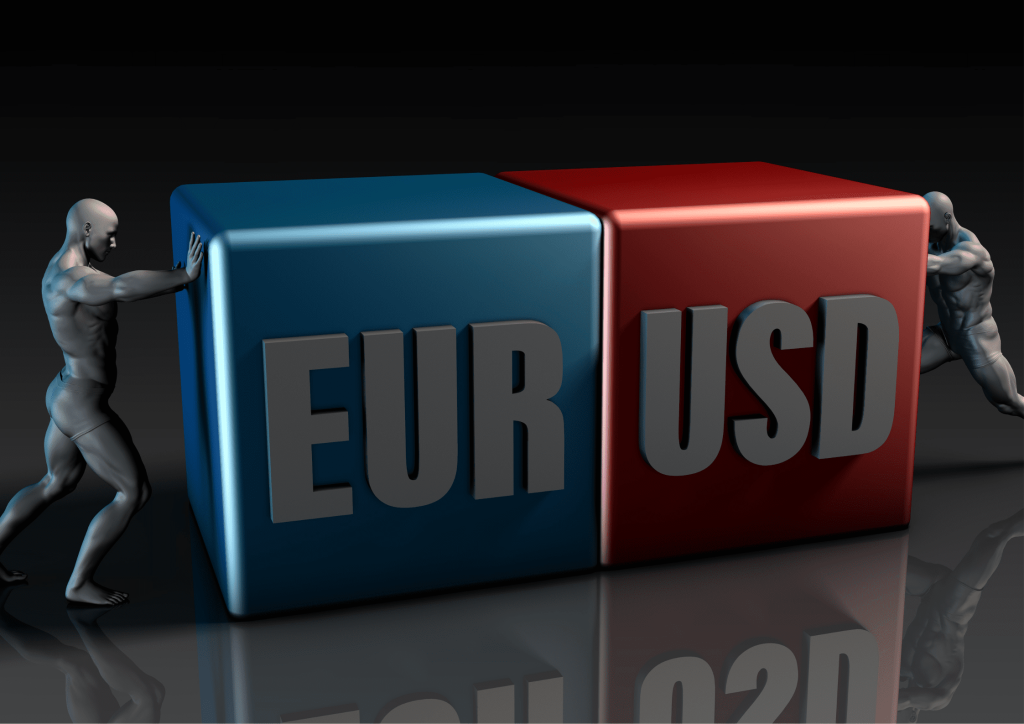 Major currency pairs are often less volatile than exotic pairs, but they still exhibit considerable volatility. For instance, the Swiss Franc tends to be less volatile due to Switzerland's political stability and the Swiss National Bank's (SNB) policy of maintaining low interest rates. However, any abrupt changes in SNB policy can trigger significant price movements in pairs like USD/CHF.
Similarly, the USD/JPY pair is less volatile compared to other pairs, thanks to Japan's economic stability and steady interest rates. But any drastic shift in Japan's economic policy or global risk sentiment can heighten the volatility of this pair.
Factors Influencing Currency Pair Volatility
The volatility of a currency pair depends on various factors. Among the most influential are interest rates, geopolitical instability, economic data releases, and even natural disasters.
Interest Rates
The foreign exchange market and interest rates have an inverse relationship. When interest rates rise, the value of the currency typically strengthens. For forex traders, anticipating changes in interest rates is vital as it influences forex pair volatility. Central banks play a crucial role in this dynamic, as their monetary policy decisions can cause significant price fluctuations.
Economic Data and Geopolitical Events
Economic data releases such as GDP, employment figures, and inflation reports can cause substantial price movements in the forex market, especially if the actual data deviates significantly from market expectations.
Political events also play a pivotal role in forex volatility. Elections, referendums, political scandals, and changes in government can lead to drastic swings in currency values, particularly in emerging market currencies.
Trading Volume
Currency pairs with a higher trading volume tend to be more volatile. This is because a higher number of traders buying and selling a currency pair creates more price movement. The most traded currencies, such as the US dollar, Euro, and Japanese yen, are therefore often the most volatile.
Conclusion
Trading in the forex market, especially volatile forex pairs, can be both exciting and risky. Traders need to understand what influences forex volatility and how to navigate the turbulent waters of forex trading effectively. Whether you're trading major currency pairs or exotic pairs, having a solid understanding of currency pair volatility and a robust trading strategy can help you take advantage of price fluctuations to potentially generate profits.
Also Read: Best Forex Pairs to Trade
FAQs
What makes a forex pair volatile?
Forex pair volatility is primarily driven by economic factors, such as changes in interest rates, inflation rates, geopolitical events, and economic health indicators. For example, the release of economic data such as employment statistics, GDP growth rates, and trade balance data can lead to significant price fluctuations in forex pairs.
In addition, political instability and changes in commodity prices can also influence currency volatility. For instance, a country that is a major exporter of a particular commodity can see its currency fluctuate significantly with changes in the price of that commodity.
How can traders benefit from trading volatile forex pairs?
Trading volatile forex pairs can offer potential opportunities for significant profits. Forex traders profit from the price differences in currency pairs, and these differences tend to be larger with more volatile pairs.
However, while the potential for profit is high, so too is the risk. High volatility can lead to large losses if the market moves against a trader's position. Therefore, it's crucial for traders to use risk management strategies when trading volatile forex pairs, such as using stop loss orders and not overleveraging their positions.
Is it advisable for beginners to trade in volatile forex pairs?
Trading in volatile forex pairs can be challenging, especially for beginners. High volatility means that prices can change rapidly in a very short time, which can be difficult to predict. It also increases the risk of loss, especially if a trader is not familiar with forex trading strategies or does not have a well-developed risk management plan.
However, trading volatile forex pairs can provide valuable learning experiences. By trading these pairs, beginners can learn how to navigate the forex market, develop their trading strategies, and learn how to manage risks. It's recommended that beginners start with demo accounts before moving to live trading, and even then, to start with small amounts until they are comfortable with the volatility.