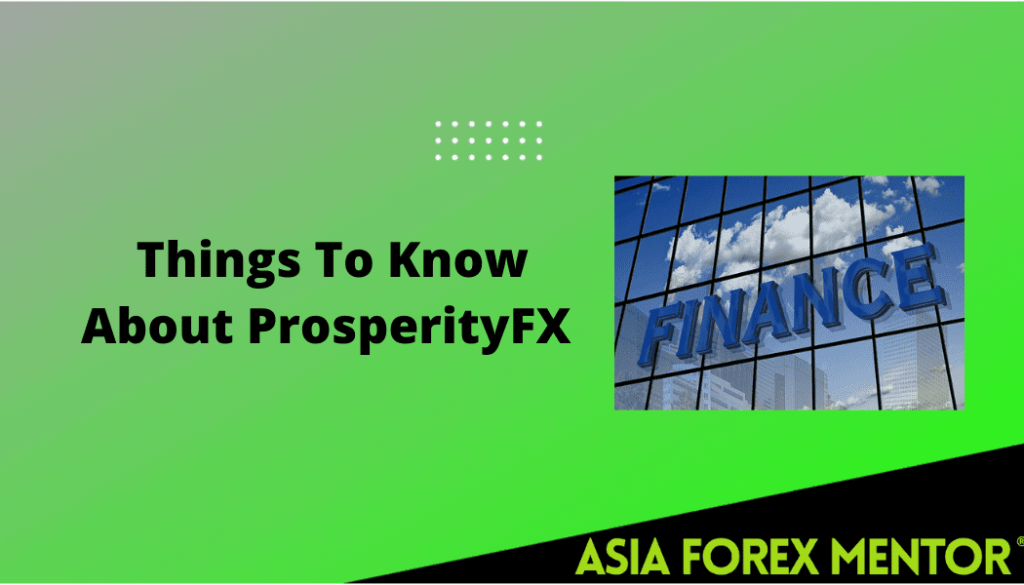 An Overview of ProsperityFX
ProsperityFX was launched in 2020, so it can be called a new broker in the CFD brokerage and forex industry. Deposits from clients can be made through bank transfers, specific payment cards, and bitcoin. The broker is registered in St. Vincent and the Grenadines, a well-known offshore jurisdiction.
It is essential to know that ProsperityFX is not a regulated broker; this is common with many offshore-based forex brokers. Since no government regulator is in charge of ProsperityFX, clients need to develop trust in this broker. Trust helps put your mind to rest when it comes to depositing your funds. and general trading accounts activities.
Those looking for varieties of trading instruments should look towards ProsperityFX as the broker's selection fits the same category as other brokers in the forex industry. Clients are offered over 50 pairs of forex, individual stocks, and stock indices to make their choice.
They're also presented with a good selection of essential commodities and common cryptocurrencies. Despite all these offers available, some missing components are present in other brokers. ProsperityFX lacks a selection of bonds and exchange-traded funds (ETFs).
The assets provided by ProsperityFX are to be traded in the form of CFDs; the leverage for these trades is 1:20 for stocks to a range of 1:50 for forex pairs and metals. In crypto trading, this broker offers clients leverage of up to 1:100; this is very much above what forex brokers who are regulated offer their clients.
Asia Forex Mentor Evaluation Criteria
Asia Forex Mentor Evaluation Criteria works on standard procedures regarding the assessment of various online trading firms. In the era of digital trading there comes a lot of deception along with convenience. Hence, to find a reliable broker requires experience and ample research on each broker company.
This is where AFM evaluation Criteria come in where all speculative trading is set aside and a detailed and in-depth review of the best online trading platform is put forward for the ease of the readers. Here, at AFM evaluation a broker is examined from all aspects and either passes or falls short in our final verdict.
The standard indicators for passing an Asia Forex Mentor Evaluation Criteria are the following:
Reliability by doing a background check on regulation, legitimacy, and licensing

Cost efficiency by comparing the spreads, commission fees, and additional and hidden charges.

Competency by verification of the platform interface, features, tools, and customer services

Profitability by observing the minimal investment prerequisites.
After assessing Prosperity FX from all the above indicators it can be concluded that Prosperity FX is a genuine and reliable broker. Even though the firm is not a regulated broker under any security commission or authorized regulating body, however, it claims to be originated and to be operated under the laws of St Vincent and the Grenadines.
Moreover, all the basic and necessary trading tools and affiliate market management strategies that are required by a trader are provided on the Prosperity FX platform. This makes it very easy for professional trading to prosper. In addition, the ProsperityFX broker also has an effective trading platform such as MT4 and they are expecting to come up with MT5 soon.
All in all, we can say that according to the ASM evaluation criteria, Prosperity FX is safe and easy to invest with than most brokers as it is based on algorithmic trading for maximum profitable results.
What is ProsperityFX?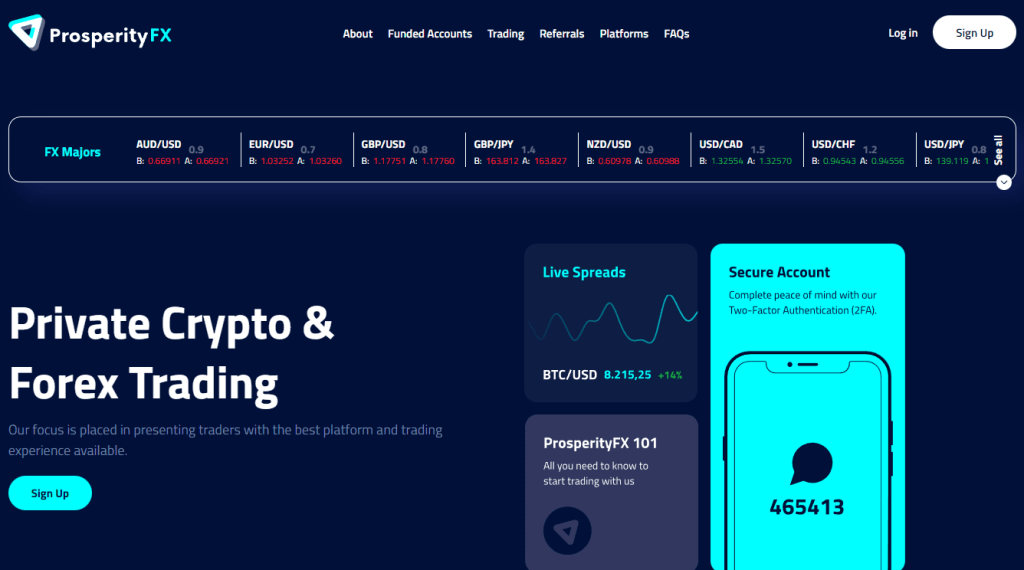 ProsperityFX is a non-progressive broker that offers professional traders standard services and access to all international financial markets. The broker has built its business to focus majorly on expert forex trading.
The conditions attached to trading with ProsperityFX were designed in a way that beginners and novices would not profit from it, and its turnover duration is one to two per month. Since beginners would not make a profit, the broker has assured a spread while trading; this comes without an execution speed with high order and a fundamental expansion.
ProsperityFX is a forex broker registered legally, but any agency in charge of regulations does not regulate it. The availability of this broker is very vast as its clients transcend almost every part of the world.
ProsperityFX accepts customers from around the globe aside from the following: Iran, Pakistan, Bahamas, Trinidad and Tobago, Zimbabwe, Yemen, Tunisia, Vietnam, Libya, Somalia, Syria, Kenya, and Iraq. This list extends to Botswana, Cuba, Japan, Burma, Ethiopia, Cambodia, Ghana, Congo, Lebanon, Sudan, Malta, Panama, North Korea, and Sri Lanka.
Also Read: Discover What an ECN Forex Broker Is
Advantages and Disadvantages of Trading with ProsperityFX
Every broker has advantages and disadvantages as well, but traders go for the broker that comes with less baggage. Here are some of the advantages and disadvantages of ProsperityFX:
  Advantages
  Disadvantages

Easy-to-use interface
Access to the analytical tool
Fast withdrawals
Multiple financial instruments

Higher commission fees
Lack of educational resources
How does ProsperityFX work?
As earlier stated, this broker is not regulated by any government regulatory body, and they are in cohort with webpages that provide Automated trading software. The downside to using this broker has no regulating agency to take responsibility if any issues with funding occur. With this information, you would want to know how unregulated brokers operate.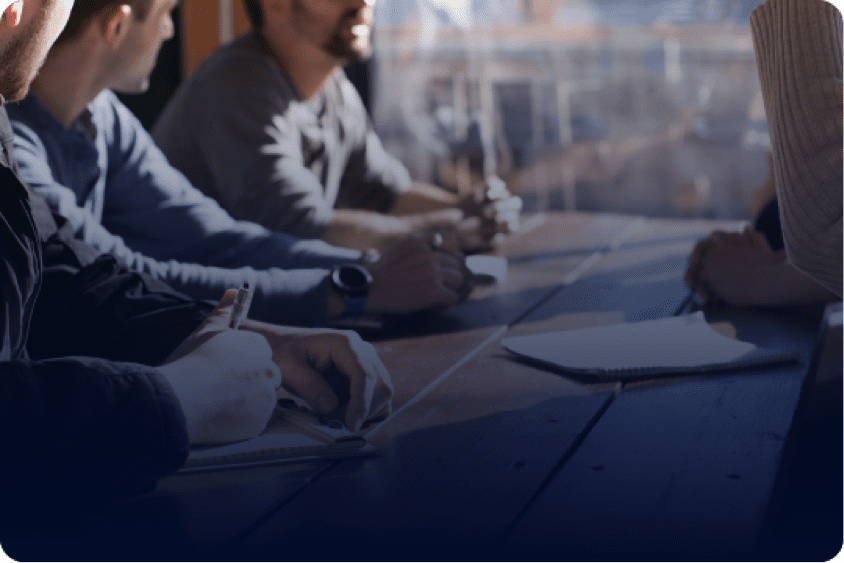 Most brokers with no regulating body operate in the same manner. They push for publicity of their services to draw clients. Note that their mantra provides traders with the best avenue and platform to carry out their forex trading activities while assuring them of only the best experience possible.
The broker tries to assure clients that their funds are safe and urges them to carry out two-factor authentication (2FA) for peace of mind. ProsperityFX offers good deals to clients. They are keen on helping beginners with the right start-off on their trading journey. A smooth and exciting experience is guaranteed with this broker.
ProsperityFX is aware that forex trading is the best way to leverage capital; every opportunity will be maximized to suit your needs. The platform has been designed with utmost simplicity; novices and new users can easily navigate through the webpage. Note that there is a high level of safety on the site as it was built with the latest technology.
Benefits of Trading with ProsperityFX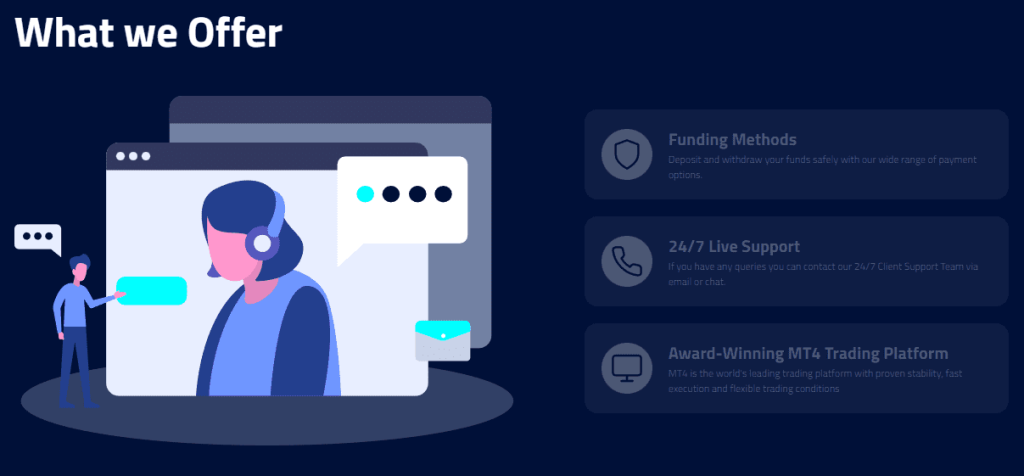 There are many benefits of trading with Prosperity FX. The first and foremost advantage is that this broker offers almost all types of financial instruments for trading. Following popular trading platforms, Prosperity FX is among the brokers that deal in cryptocurrencies. Other than this, there are many other trading instruments such as stock indices, forex trading, and even commodity markets.
Another Plus of ProsperityFX is that on this platform users can find multiple trading accounts. This includes a standard, PRO, VAR, and MINI trading account. In addition to this, there is also an option of an Islamic account available with ProsperityFX and this is a feature that is not available with most online brokers. Hence, having an Islamic account option gives Prosperity FX an edge over other brokers.
Another perk of ProsperityFX is that it claims to provide the tightest spreads in the financial market. Starting from 0.4, the spreads usually depend on the account type. Nonetheless, tight spreads are something traders generally look for in any trading platform as it ensures profitable trade in any kind of trading conditions.
ProsperityFX Pros and Cons
PROS
Provision of multiple account types including an Islamic account
Tight spreads
Fast withdrawals
Option of a Fully-funded account
CONS
Not regulated by any financial security commissions
Fixed commission fees on all account types
ProsperityFX Customer Reviews
One critical method of evaluating the performance of an online brokerage company is to have an analysis of the reviews and comments of its customers. After reaching out to several portals and examining numerous reviews we found that customers are overall satisfied with ProsperityFX.
The genuine problems and issues of day traders and long-term investors are all addressed by this broker, therefore the customers gave a positive ProsperityFX review. Mostly, the broker received appreciation for fast withdrawal and an easy-to-use interface. Some clients also highlighted the availability of a wide range of asset classes.
Another benefit of ProsperityFX which almost all feedback mentioned was the tight spreads that are offered by this brokerage platform. As minimum spreads promote high chances of massive returns for traders, it is intensely valued by the users of ProsperityFX trading platform.
In contrast, there were also some minor issues that could be traced in some reviews. Mostly the negative reviews were about slow customer service or technical faults in the platform. Some also regretted the absence of MT5 on the platform. However, none of the noteworthy negative comments could be seen on any portal regarding Prosperity FX.
Prosperity FX Spreads, Fees, and Commissions
Like any other brokerage firm, Prosperity FX is most popular among traders and investors due to its provision of tight spreads. Even when the spreads are offered in accordance with the trading account and the underlying asset, we can say that Prosperity FX provides minimum spreads of as low as 0.4 pips compared to other online brokers.
There are many brokers who work on low commissions and fees and even go to the extent of working with zero commission strategy to lure customers. However, Prosperity FX plays no such game and provides a transparent breakdown of commission and fees to its clients. With each trading transaction, there is a fixed commission of %7 commission. However, there are no additional or hidden charges like some brokers, so customers know exactly what they are getting into.
Furthermore, there are no extra withdrawal fees or deposit fees that are charged from the customer by the broker however, some withdrawal methods such as bank transfers require standard charges which are applied by the bank or the concerned entity. The only additional fee which is charged by ProsperityFX is the swap fee which varies on the different pair of assets.
Account Types

In total there are five different types of managed accounts that are operated by Prosperity FX. The first and the basic type of account is called the standard account which is specifically aimed at new traders, Keeping in mind the needs of beginners, the standard account offers the lowest commission charges of $7 with the option of more than 200 trading instruments. Similarly, the minimum deposit amount is also the lowest of $ 5o.
The next account is the VAR account which provides the zero commission policy with 200 plus trading assets and a minimum deposit of $250. The only drawback of this account is that it has a spread of 1.2 which is not the lowest offered by this broker.
Next, the PRO account is intended for seasoned investors or professional traders with the highest commission of $8 per lot and $500 for a minimum deposit. However, the only concern for a long-term trader is tighter spreads and so the spreads are 0.4 pips in the PRO account.
ProsperityFX can also be listed among the very few online platforms that give an option of Mini account and Islamic account types. Mini account is targeted at individuals who are exploring trading avenues and would want to start with the minimalist approach. With a low minimum deposit of $25 and an economical commission of $1 per lot, mini account provides access to 29 financial assets.
There is also an Islamic account for customers of Prosperity FX, with specific requirements. The commission spreads and minimum deposit requirements for the Islamic account are the same as the standard account. Lastly, an added benefit of all these accounts is that each account has a demo account to facilitate the customers.
ProsperityFX Customer Support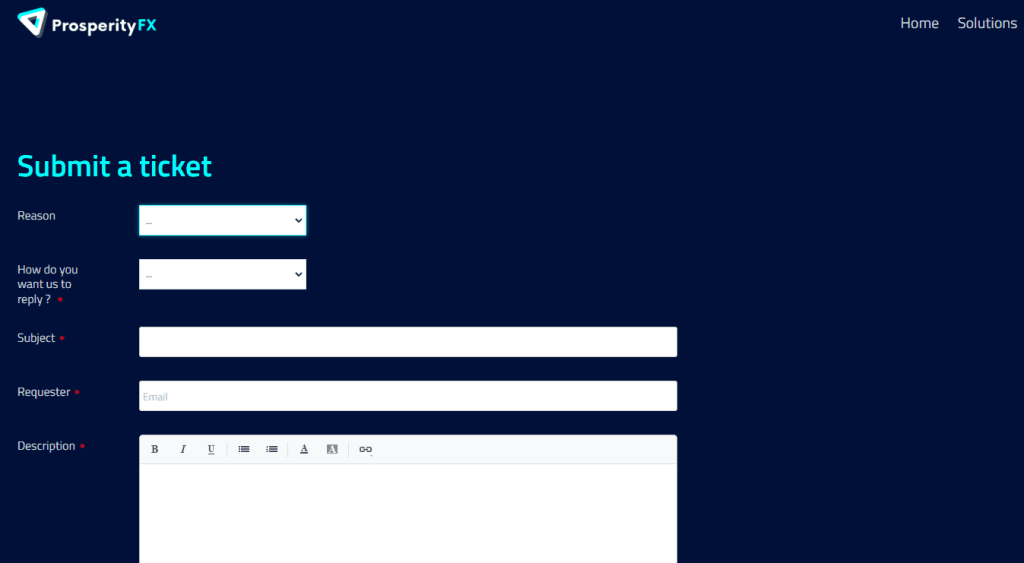 The customer support of Prosperity FX has good as well as negative aspects. The Pros of customer service are that it is available at any time and each day of the week. Unlike other platforms, it does not have the weekends off and responds to customers even on weekends. ,
This is an added benefit for Cryptocurrency traders as Crypto trading is available 24/7. Moreover, some issues of the clients require an urgent response and waiting over the weekend causes hassle. In addition to this, the reviews of the customers also suggest that Prosperity FX has a speedy and responsive customer care service.
However, there is also a major drawback of ProsperityFX customer care and which is limited communication methods. Clients of Prosperity FX can only contact customer support through online messengers like telegram, or the chat box on the website and through the contact form on the web. Major means of communication services such as phone and email are not available on the Prosperity FX platform.
ProsperityFX Customer Support Advantages and Disadvantages
  Advantages

  Disadvantage

Fast and responsive
Available 24 hours
Operates on weekends
Troubleshooting and solving issues

Email option is unavailable
Neglects immediate issues
Contacts Table
| | Contacts |
| --- | --- |
| Foundation Date | 2020 |
| Registration Address | St Vincent and the Grenadines |
| Regulation | None |
| Contacts | Email: support@prosperity4x.com |
What is the Legitimacy of ProsperityFX?
It would be challenging to state how legit this broker is clearly; this is due to the factors that help explain the legitimacy of every broker. According to requirements, ProsperityFX is not legit, and this is due to the absence of a regulatory body.
This broker is owned and run by ProsperityFX Ltd., and the company's location has been stated above. Knowing that this broker is not licensed, it would interest you to know that opening an account and depositing funds will depend on their integrity and your trust in them.
A prestigious institution must issue an authentic forex license for a legit broker. In the United Kingdom, the Financial Authority (FCA) issues licenses to brokers, the Australian Securities and Investments Commission (ASIC) handles the licensing in Australia, and the Cyprus Securities and Exchange Commission (CYSEC) handles that of Cyprus. These institutions are your insurance, and they help clear all doubts about scammers.
Duties of Regulators
CFD and forex brokers in the EU and the UK are overseen by watchdogs in the national financial institutions and regulators like the CySEC and FCA. These institutions are present to make sure that brokers stay true to the ethical and fiscal rules that have been laid out. They also ensure that funds are kept separately from their own and protected from creditors that might arise.
Regulators also have to maintain a minimum of 730,000 thousand EUR as operational capital and keep them readily available to cover all payments possible. The regulators are also in charge of providing traders with balance protection that is negative, reporting every transaction made, and permitting external audits.
Along with the responsibilities highlighted above, these regulators are allowed participation in the compensation schemes of clients. The insurance of a certain amount of capital belonging to every trader is also their responsibility.
For regulated brokers in the UK, insurance is up to 85,000 GBP, while that of the regulated brokers in the 27 EU member states is 20,000 EUR.
Is ProsperityFX a scam?
When you seek a broker's service, you should always be aware of their certification. It's an excellent way to see if ProsperityFX operates from an independent central authority. During the time of a broker being under the aforementioned unregulatory rules, a broker has limited liability if the funds have been damaged or lost due to a violation of any of the rules. The complaint is allowed only when a brokerage is licensed to perform business transactions.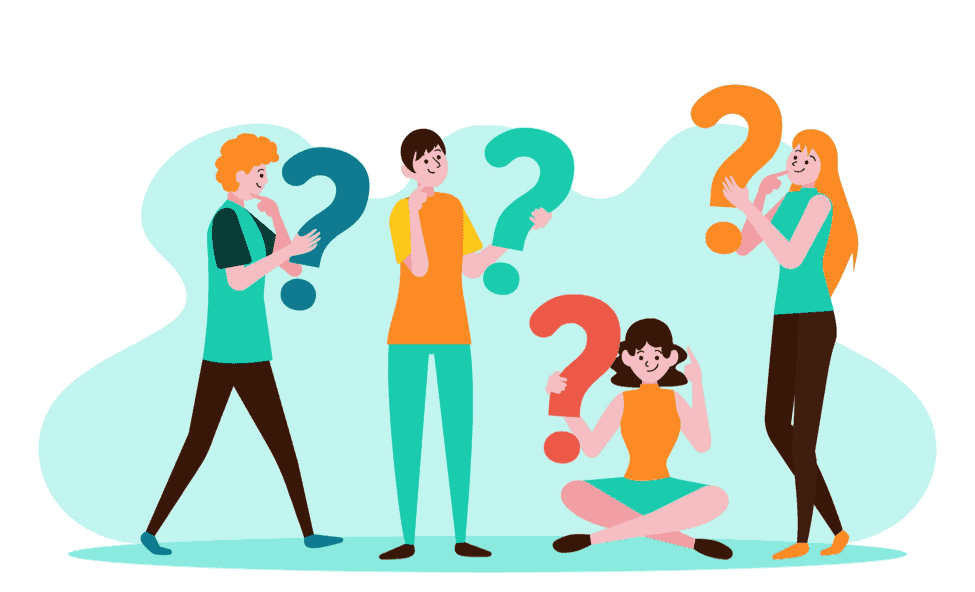 Also Read: US Forex Brokers: A full breakdown
What is the Minimum Deposit on this Broker?
Every platform is unique, and they come with different requirements. For ProsperityFX, clients are expected to deposit a minimum of 10 USD. Bear in mind that this broker allows micro-lot trade as well.
Leverage at ProsperityFX
As stated above, the leverage at ProsperityFX goes as high as 1:500 for forex pairs and metals. They also offer leverage of 1:200 for stocks and 1:100 on cryptocurrency trading. Note that these leverages come with trading conditions which we advise you to check out.
Using the benchmark and a demo account, EURUSD hovered around 0,9 pips. With the absence of trading commissions, this is good. ProsperityFX's trading commission is charged per lot, so expect a minimum of 7 USD per lot; this gives an additional 0,7 pips to the initial spread stated. It is vital that you consider this offer and compare it with others before hopping on it.
Tell me About Funds Withdrawal
ProsperityFX is geared towards ensuring the best customer experience for every user. Hence, they focus on offering secure and fast payment options for withdrawals of funds and deposits as well.
Depositing money into your account is safe and easy; sign up or log in and find your way to the deposit icon present. This broker covers both forex and crypto traders. Deposits can be made through GBP, ETH, USD, and BTC.
The broker accepts payments in bitcoins, credit cards (MasterCard and VISA), and wire transfers; the credit card method is done through a third-party payment provider.
It is advised that traders go with the conventional methods of payment available. With MasterCard and VISA, traders have the option of requesting a refund in case you sense something fishy.
The best part of trading with ProsperityFX is that the broker has set no limit on the number of times a client wishes to withdraw. Even the website carries no information about the minimum amount allowed for withdrawal.
After making a withdrawal application to your banking system, the processing time is usually one to three days. However, it takes only one to three hours to withdraw in cryptocurrency, and you can track your transaction using blockchain.info.
Since your funds are kept in segregated accounts, you are assured of a quick and secure approach to withdrawal.
The Affiliate Program with ProsperityFX
The affiliate program that works with ProsperityFX is Introducing Broker (IB); as a classic affiliate program, there are enticing conditions for traders who wish to be private affiliates.
Thanks to the terms of this program, there are five different levels of this network, and each comes with a percentage increase. Traders interested would have to register before they can be able to see all conditions for the program.
It is important to note that there are stern specifications; for non-compliance with these requirements, the IB account of the partner would be closed. Alongside the specifications, partners are not allowed to disclose information concerning the commission distribution within the program/network.
What are Their Trading Instruments?
ProsperityFX offers its traders/clients the best spread in the market, and the underlying assets for trading are highlighted below:
The 10 Indices are based on a bunch of US Dollar Index and various blue-chip stocks.
Four Metal CFDs are based on Platinum, Silver, Gold, and Copper.
The 55+ Currency Pairs are based on the minor and major currencies of the world.
Over 35 Stocks CFDs are based on the shares of EU, US, and UK companies.
The 14 Crypto pairs are based on Bits, Dash, Bitcoin, Ethereum, Ripple, Litcoin, Santiment, OmiseGo, IOTA, Eidoo, NEO, Zcash, Monero, and EOS
Three Energy CFDs are based on Natural Gas, Crude Oil, and WTI, Brent.
These are good trading instruments that traders can use alongside the tightest spreads that are available in the financial market. Note that the forex market is opened 24 hours a day, five days a week.
It comes with a low cost of the transaction, profit from prices that rise and fall, and a high liquidity rate. There are four account types open to traders during sign-up; the minimum deposit varies according to account type.
Trading Platforms Available at the Broker
Every trader knows that Metatrader4 is one of the popular trading platforms in the financial market, and ProsperityFX offers the platform to their clients.
Several brokers support Metatrader4 even though it is provided by a 3rd party company. Regardless of this, it is advised that you carry out some research on the platform to ensure safety.
The MetaTrader4 platform got its popularity from the trading industry as it was the trading community that came together to develop it.
This platform allows traders to develop their own trading robots and market indicators (expert advisors) through a compiler that is easy to use. These expert advisors are then added to an online library that is free for traders who pick Metatrader4.
Also, the MetaTrader4 was designed majorly for the sake of algorithm; algorithmic trading has to be facilitated.
Aside from this, a great set of charting tools that are advanced was designed with the platform. If you are a beginner trader or an expert, the MT4 platform is a good way to either showcase your expertise or learn from scratch.
Is a Refund Guaranteed?
The issue of money is a sensitive matter that should be dealt with caution. After depositing your money to the broker, be alert as some situations might lead to a refund.
Note that a refund would not be easy to work your way around. However, there might be a way out for you to get your money back.
While depositing money to your account, emails would have been sent for confirmation and other verification. Keeping those emails safe would be your saving grace during this refund process.
Also, emails sent to you during your request for a refund should be kept safe. They will serve as proof of you asking for a refund and not getting it or evidence of the delay.
After experiencing all these issues, the first step to take is to start a chargeback at once. After the chargeback, you should contact your credit card provider and bank representative immediately.
Tell them how the broker enticed you into depositing with them and has refused to refund your money. The easiest way of getting your money back to you is by carrying out as many chargebacks as possible.
The chargeback is the retroactive cancellation if you pay using credit cards, wire transfers, or another payment method.
By creating compelling charging strategies from start to finish online, scammers have a relatively high chance of recovering the losses they have made.
The use of a reliable website like MyChargeback can, however, be crucial to this endeavor; A typical refund procedure can sometimes be complicated and lengthy without a proper guidebook.
This would lead to altering the relations that exist between the broker and the payment service providers that they do business with.
If you are new to this refund process, you are not sure of where to start from, or you do not know how to approach the credit card company/the bank, get someone who has done this before.
Tell me About Wires
Still, a clause exists on the refund of your money when it comes to charging back at the broker. If you're one of those traders who make deposits through wire transfer, you would not be able to carry out a chargeback.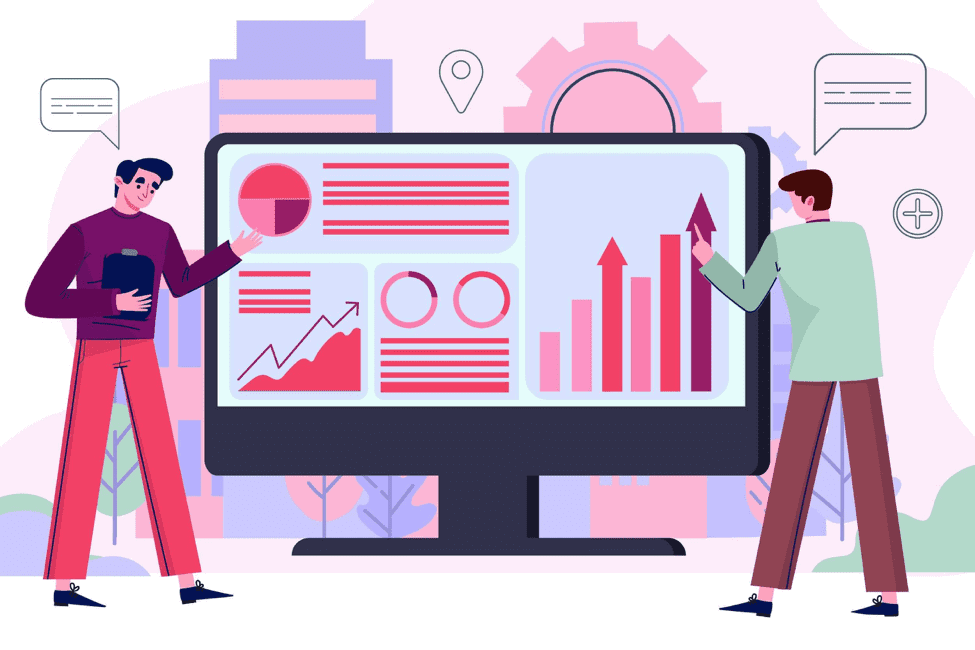 You're definitely going to need more than that. Informing the brokers about your intention to file a complaint against them and contacting the authorities is one way to go.
This will lead them to rethink the possibility of refunding your money. The next step to take is preparing emails or letters for the agencies in charge of regulation. Note that your location will help locate the necessary regulators.
Go on Google and search for a regulating agency in charge of forex brokers in your country/area. Show the letter or email you have prepared to the broker and tell them you plan to send it to a regulating agency if your money is not refunded.
ProsperityFX vs Other Brokers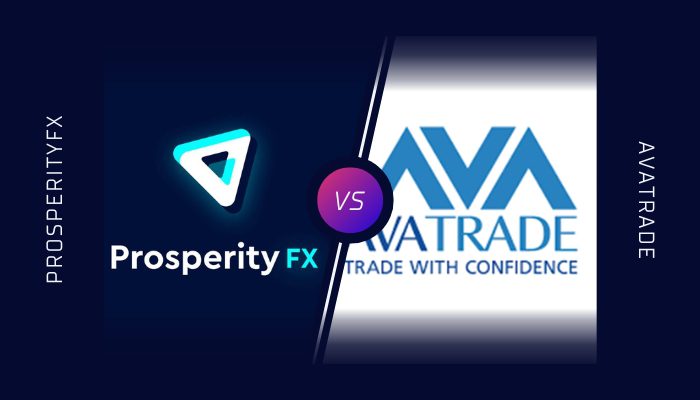 Avatrade is one online broker that has made its name in the financial market. Avatrade caters to all kinds of traders investors and institutional clients. So to make a comparison of any online brokerage platform with Avatrade can give conclusive results.
In this regard, there are some similarities between Avatrade and Prosperity FX. Both these brokers give access to multiple account types that target different types of customers. Another similarity is that there are no added charges or withdrawal fees on both platforms which makes the trading process more cost-efficient for the traders.
In opposition to this, Avatrade provides security to its customers through its licensed and regulated firm. Whereas, Prosperity FX lacks this added benefit. Moreover, Avatrade has the most advanced trading platform MT5 however, Prosperity FX only has MT4 as of now. Hence, in some aspects, we can say that Avatrade is ahead of Prosperity FX.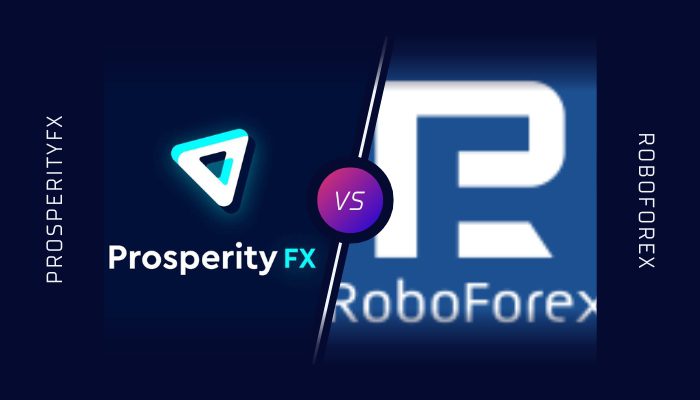 When we compare Prosperity FX and RoboForex we can observe many similarities. Both these platforms have low commissions, a variety of trading instruments, tight spreads, and low initial deposit requirements. However, at a closer look, we can detect some differences which give an edge to one broker over another.
Firstly, Keeping in mind the requirements of both novice and experienced traders, Prosperity FX offers a range of account types for its customers. Whereas RoboForex has limited options when it comes to account types.
Regardless, of the above advantage Prosperity FX, still is not ahead of RoboForex as it is not a regulated broker like RoboForex. Also, the ProsperityFX trading tools section suggests that it does not offer the advanced tools and resources to customers as RoboForex.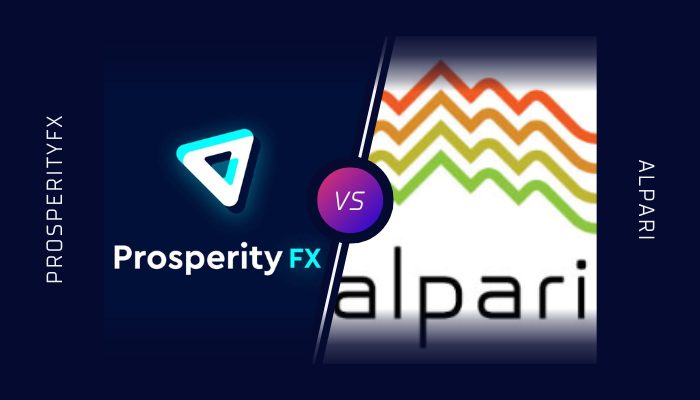 Alpari is also another regulated and reliable online broker. Alpari provides the best trading services to its clients through its advanced trading platforms MT4 and MT5. Moreover, Alpari also provided educational resources and useful trading tools to its clients.
When we make comparisons we can highlight similarities between Alpari and Prosperity FX. Firstly, both these platforms are criticized for their poor customer service. Secondly, there are options for multiple account types and demo accounts in Alpari as well as Prosperity FX. Lastly, both firms focus on offering tighter spreads and low commissions to their customers.
In some ways, Alpari is better than Prosperity FX and in many ways, both brokers have the same features, however, Prosperity FX has an edge in providing Islamic accounts and mini-accounts for its customers.
Final Verdict
ProsperityFX is one of the brokers that strive to meet the needs of forex traders and ensure that they have a good trading experience.
There are several ups and downs to this broker, as with other brokers. A huge red flag would be the lack of a regulated license; traders are expected to trust the broker as they trade.
Now that you have this information about ProsperityFX, you can go ahead and open an account with them. If you encounter any difficulty whatsoever during login, sign-up, order placing, or forex trading, do not hesitate to contact the customer support team.
Their website is open, and a live chat and phone callback are available as well. Since there is no official number on the site, you might not get the help you need during times of urgency.
Also, the website has no other language option aside from English and no information about the hours given for customer support. This is rather unfortunate as the broker is set to lose a good amount of potential customers.
With the level of emphasis laid on deposit options and crypto trading, it seems like the broker is set to capture potential clients who are keen on CFDs.
Also, its high crypto leverage, which is relatively high, points towards that direction as that leverage can only be matched by crypto-natives derivatives exchanges. The reviews gotten tell that the broker is making an effort to render the best service possible.
FAQs
Is ProsperityFX regulated?
The broker is not licensed by any government authority. The latest information on the new licensing agreement was published in May 2019, and the information hasn't changed since that date.
What is the minimum deposit for ProsperityFX?
The minimum deposit for this broker is $10; however, you could deposit as much as $500 depending on your account type.
Who owns ProsperityFX?
Ryan Gilpin owns and operates ProsperityFX. He has worked in foreign exchange trading for several years and teaching as an assistant. In 2017, he commissioned Techprosperity, a company that generates over 5 to 6 figures yearly with thousands of clients' success stories.
How do I fund my ProsperityFX?
The broker offers a good range of funding methods. Your account can be funded with credit cards like MasterCard or VISA; it could also be funded through a wire transfer. As an optional deposit method, ProsperityFX accepts bitcoins. BTC is a digital currency that reduces stress in banking situations. Make a simple request for a trading account following the instructions. It is possible to track the transactions through the website Blockchain.info.