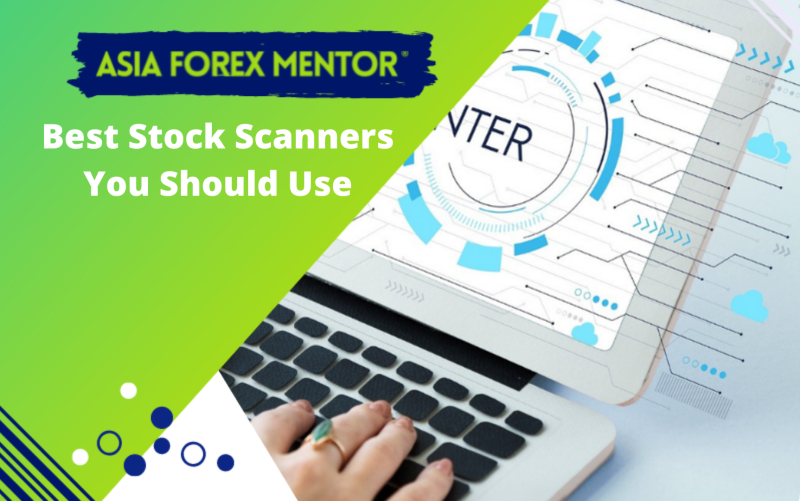 The stock market is home to thousands of companies that issue and trade their stock. With all those trading choices it is important to be able to navigate the market successfully. The best approach is to utilize powerful tools like stock scanners.
The stock hacker tool is actually an algorithm that gives you an advantage in revealing chart patterns using custom indicators to optimizing orders and detecting movements in the market. Relying on technology helps you to minimize losses and increase profit.
A stock screener is a tool that traders use to locate stocks that meet criteria that have been selected by the investor. The software analyzes stock by price, the number of transactions that are bought and sold.
If you want to start with day trading, but are not certain where the potential good trade is, then stock screeners can point you in the right direction.
Contents
How to Choose a Stock Scanner?
The screener is useful only as its the capability to filter the stocks that you are looking for. For this to be accomplished, the algorithm must work with the criteria you have given him. The best stock screeners cover a wide set of specific criteria and offer versatile screening tools.
The point of using a scanner is for it to do the technical analysis for you, so you only need to make decisions. But you should be careful, about the data you receive. Ideally, this tool needs to narrow your search parameters without a complex interface. They need to be user-friendly for beginners.
Being professional tools that have been designed and maintain
ed by a team of people, it makes sense that they will be a premium version. Free stock scanners are useful for newbies to get a grasp of the market. When you are ready to start serious work, you will have to pay a fee for a complete system.
1. Scanz – Powerful Algorithm
They were not very creative with the name, but it relates to the point of the software. Swing and day traders can use this tool, which enables them to have access to charting and scanning. On paper, most of the stock scanners offer the 0+same futures.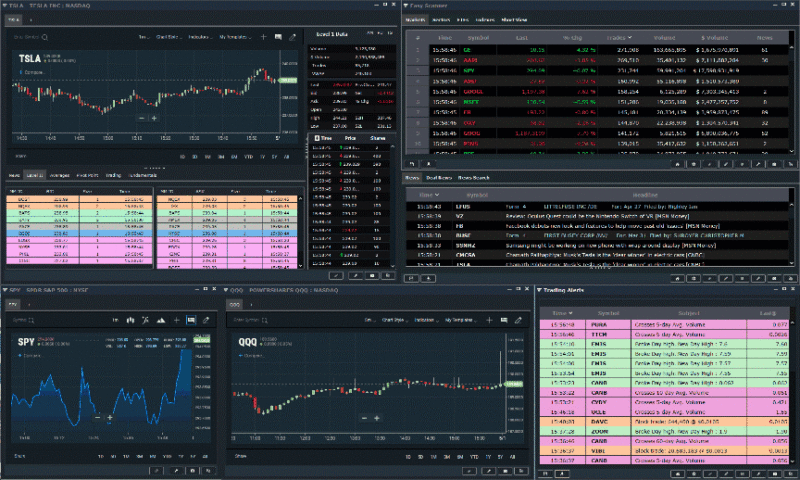 The key difference is not in the layout but the algorithm. How powerful is the software that is doing the scanning? Experts claim that Scanz has effective software that filters markets and stocks.
When something is recommended highly it usually comes with a price tag. Scanz doesn't offer a free version, but you can test it for two weeks. One advantage of the system is pattern recognition.
This real-time signal helps you to react quickly and make a profit or prevent losses. The program provides news that is your preference and can be used in making trading decisions.
2. Trade Ideas – Reliable Data
Speed is an important quality of a stock scanner. Being in the right place at the right time is the recipe for success. Having reliable up to date information can give you the edge you are looking for in the stock exchange market.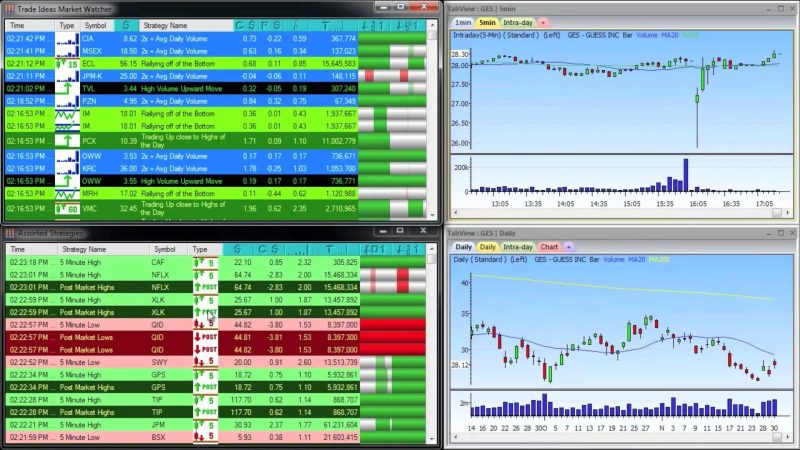 Trade Ideas is one of the best scanners that offers trading tools that meet all of the important criteria. The system incorporates several scans that will help you locate unique options for trading.
The algorithm is set up for bearish, neutral, and bullish options. A big plus with this platform is the real-time data, that is available to keep track of market fluctuations. You can modify the parameters and filter only data the interests you.
The free stock chat room enables you to exchange ideas. The system is automated, basically a plug-and-play model.  The AI that is used by the software produces strategies with a high success rate.
The results of scans are displayed as alerts that inform you of the data you need, like the company price, and volume. The scanner can be used via a browser or as a separate program.
3. Stock Rover – Go to Tool for Swing Traders
Stock Rover is a powerful analysis and research software. It evaluates data and makes correlation analyses. The database incorporates an archive with over a decade of financial data and hundreds of metrics that are used in the analysis.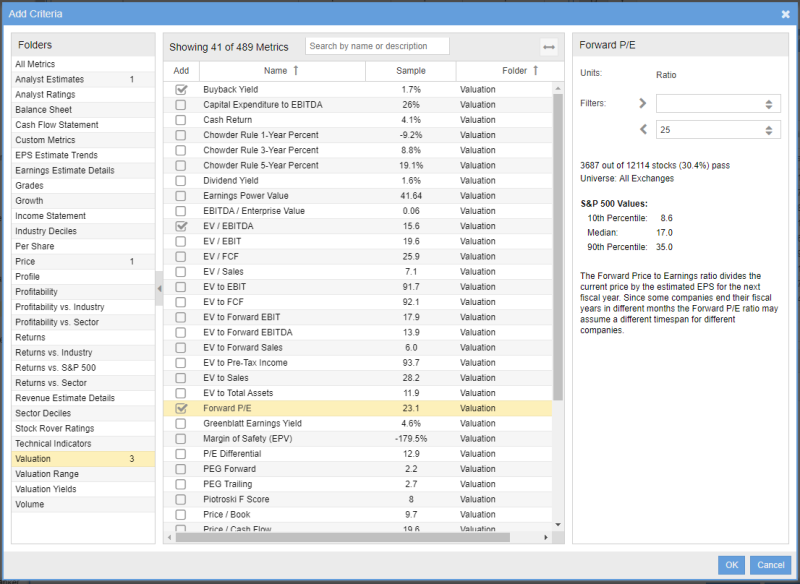 The web platform in one package offers research and charting. It is a go-to tool for swing trading. The minus is the limited day trading options.
When using the program, you will have a sea of research reports to analyze and metrics that are updated by the minute.
4. Trading View – Free Stock Screener
With its simple design Trading View is a good option for beginners. That doesn't mean that veteran traders should not use it. The point is newbies can more easily navigate this system than some programs that have a complex layout. It's one of the better free stock screeners.
The platform scans international stock exchanges. You can create customized scans based on technical parameters you think are important in your strategy.
Like most other scanners, the algorithm assists traders to select the preferred criteria and locate the stocks that meet the parameters.
The free option only gives you a taste of what you can get from the software. You will be limited in the options. The paid version offers real-time streaming and a large range of technical options.
Trading View gravitates more to technical analysis. Many brokers are happy with this option because analysis of the market is the basis for their strategies.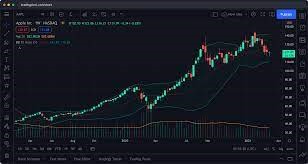 There are cloud-based charting tools that expand on the research you can do in the stock market.
The mix of a slick design and a powerful algorithm makes Trading View a good option for traders that have gained some experience but are still not experts.
You can use it on your smartphone, and be constantly plugged in into the market and the possibilities that are opening for you.
5.TC2000 – Proprietary Tools
Numerous charting capabilities, strategies, and paper accounts are the backbone of TC2000. This software has a long history, scanning the market for three decades.
It has been updated 20 times, so you can be confident that it has benefited from the long experience the designers have accumulated over the years.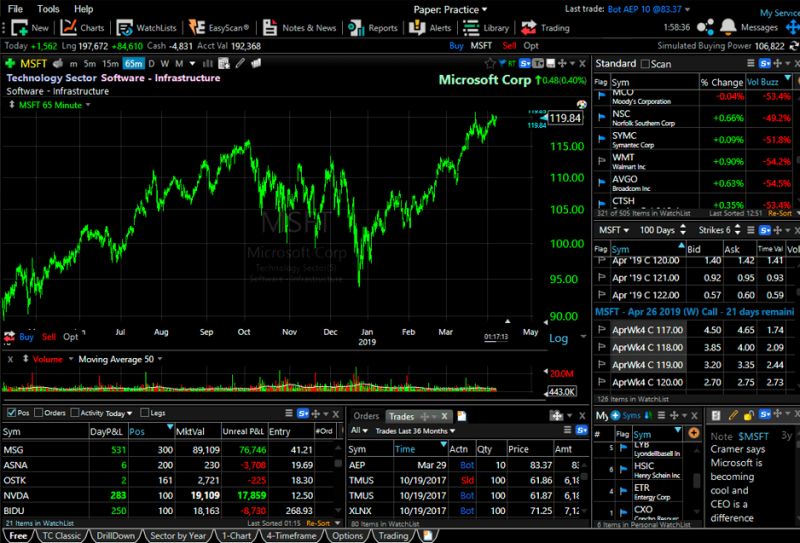 The software offers brokers proprietary analysis tools. You can compare trend strength and swing sizes between stocks. It is designed to be user-friendly, but also a good partner in helping you locate potential stocks that complement your style of trading.
A good feature of TC2000 is the charting options that help traders to select from different plot styles.
6.Finviz – Great Option for Day Traders
Just like its competitors, the scanner offers preset filters, or you can customize the scanning with the EasyScan tool. But if you chose this course for your stock trading, you need to be educated about the financial market.
If you are new then you cannot create formulas that will produce reliable results.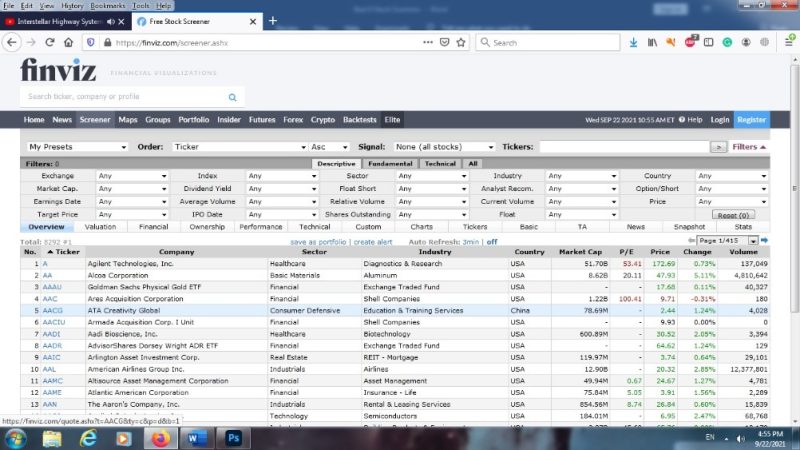 Photo credit: Finviz.com
If you aim to scan the overall market then Finviz is a good tool. It is not the best option for day traders but position and swing traders will benefit from the functionalities of the program.
The available screening options, including price, volume, IPO date, and EPS growth. Results are presented clearly, and newbies and veterans can easily learn the program.
Finviz enables you to locate corporations that have a certain market capitalization. This is done by filters that look for stocks by market cap.
The free version has a limitation, that is not present in Finviz Elite. The pro model offers real-time streaming data, email alerts, and charting options. Sales and revenue info is accessible to paid account options.
7. Benzinga Pro – Robust Stock Screeners
The concept of a one-stop-shop was the guiding principle for the designers of Benzinga Pro. You will be provided with real-time charting, a large selection of indicators, and screening criteria.
The news feed is useful to keep up with changing circumstances. Headlines get your attention when something that concerns you occurs.
Unique features and technical criteria make the Benzinga Pro a great choice for traders that want a quality analysis platform. The robust system enables access to different screener settings on preset filters and criteria.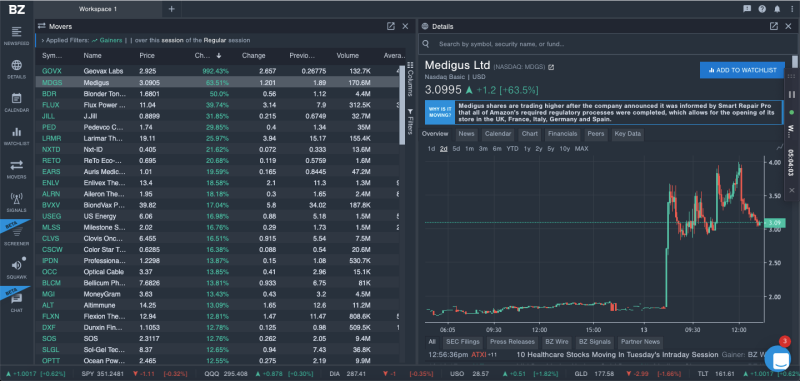 Integrated charting and the squawk feature can be useful. You can program an alert to inform you when a criterion is met.
8. Market Gear – Offers a Trade Journal
The advantage of Market Gear is the direct connection to your brokerage account. This way you can trade stocks from the platform. The application is used online or locally on your desktop.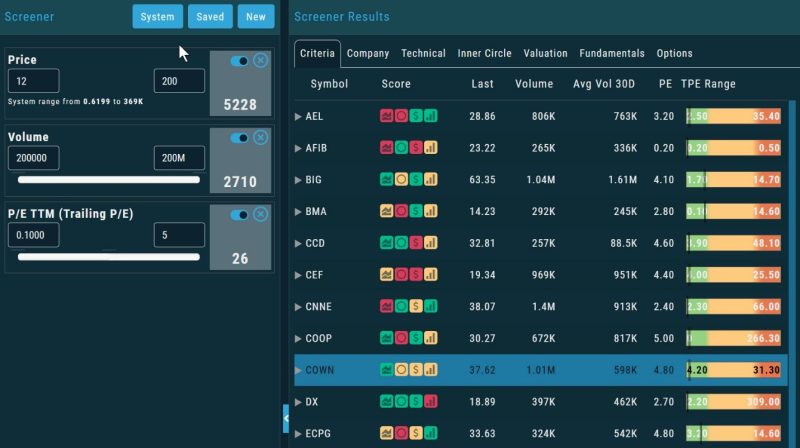 The best approach is to use your smartphone, where you can receive alerts based on your preferences.
The platform offers a trade journal, that helps you keep records of trades. You can record what strategies were profitable. The scanner filters data points and checkboxes.
9. Atom Finance – Large Perspective
By connecting to your brokerage account, you will receive a precise perspective of your portfolio. This way you follow the trends and get advice on how to diversify. For experienced traders, the scanner researches stocks and combines the market data with up-to-date financial news, which makes it easier to compile trading strategies.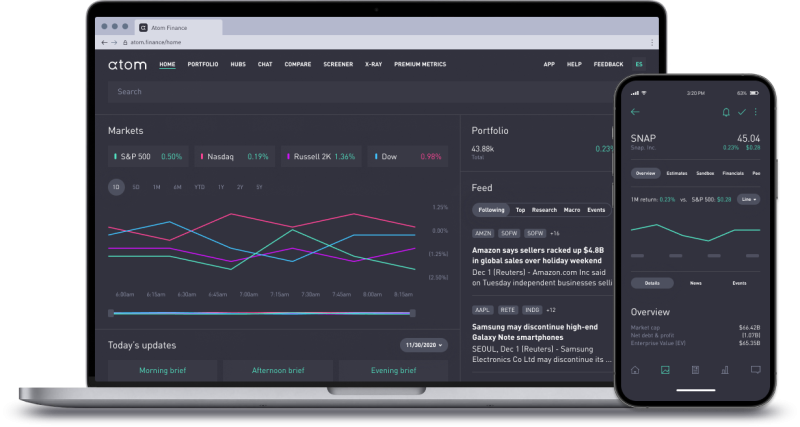 Atom Finance has a free version with market briefings. But if you want the full package like prices analyst commentary trading volume and equity research. The best option for day traders.
The data presented is collected from company reports, major banks, and SEC filings. The search enables you to find phrases in media articles and historical finical reports.
By doing this you can find trends and implement a strategy that is based on past experiences.
Conclusion
There is no magic formula when trading and working in financial markets. But stock scanners are the closes thing to precise investment data you can receive from a trading platform. Top stock screeners can help you identify stocks and chose a trading strategy.  Traders need complex data analysis. Scanning tools help active traders to perform powerful investment research with filtering technical indicators. Reading data on thousands of stocks and reports is not possible.
Scanners help to fill this need. If you are a new investor use the best free stock screeners to perform fundamental and technical criteria.  When you learn the market, you can transition to more sophisticated scanners. With premium features that do portfolio analysis giving long-term investors data like average volume and dividend yield. The technical filters are connected to data centers giving access to historical data without coding knowledge.
Algorithms provide relevant informants but they can display false information, so it is recommended not to invest your funds on any alert you get. The information is a signal for you to get your attention. Services like yahoo finance are also helpful in preparing trading strategy and compering stocks. Scanner tools help you find pre-market and penny stocks.
FAQ
What are the best stock scanners?
It depends on what parameters you are using when making the choice. The best free stock screener will have an algorithm that offers trade ideas. Stock Rover is a powerful machine and is one of the best scanners. The platform offers the full package of options, and it is a real-time scanner.
What are stock scanners?
It's a technical tool, that uses an algorithm to scan the market for reliable data based on selected criteria. This information is presented and traders can use it to make decisions about the direction they will move in the stock exchange.
What is the best scanner for day traders?
Finviz is good for day trading stock. The software helps by providing good information on stock ratings.
What is the best free stock scanner?
The best overall free scanner is Trading View. New traders will get an essential tool with custom scans that provide relevant news and stock picks that meet screening criteria and have good analyst ratings.