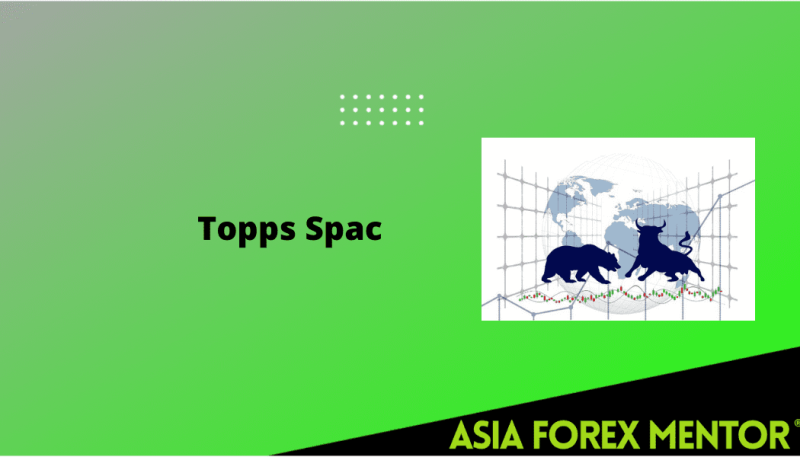 Also Read: What Is A Blank Check Company?
Contents
What is a SPAC?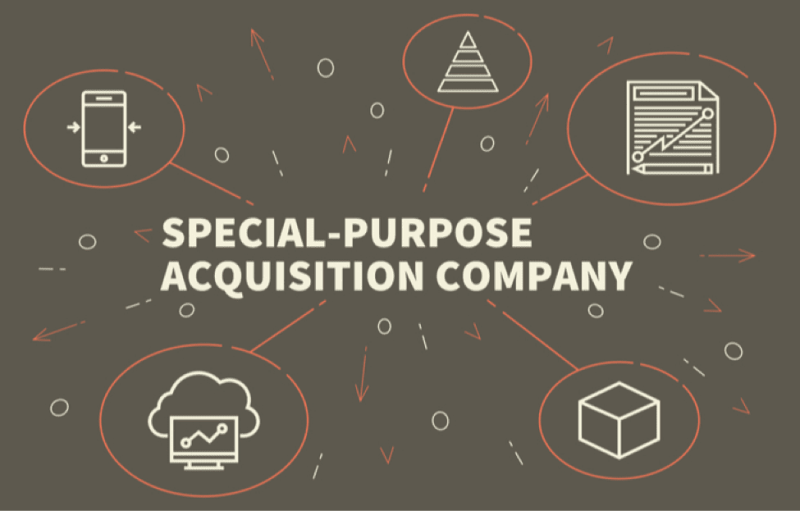 A Special Purpose Acquisition Company is a business formed solely with the intent of combining with another company and taking it public. SPACs, often called blank-check companies, are non-profit organizations that solicit money from people to support the acquisition or amalgamation (merger) of some other company.
They're generally established by investors and organizers with a certain area of expertise who wish to look into possible businesses in that field. SPACs never specify explicit goals, although they frequently indicate the sector and location they are concentrating on.
How do SPAC IPOs Work?
SPACs are nothing more than shell companies with a business plan. It produces no goods or services and doesn't have any assets. It's basically a group of people looking to acquire funds, purchase an existing firm, and generate profit for all parties involved.
The first stage is to raise funds. A SPAC will become public and trade on a stock market, allowing individuals and institutions to contribute money. The SPAC is doing nothing at this point, but now it has a cash reserve that may be utilized to fund possible purchases. Meanwhile, the money is deposited in a bank to earn interest.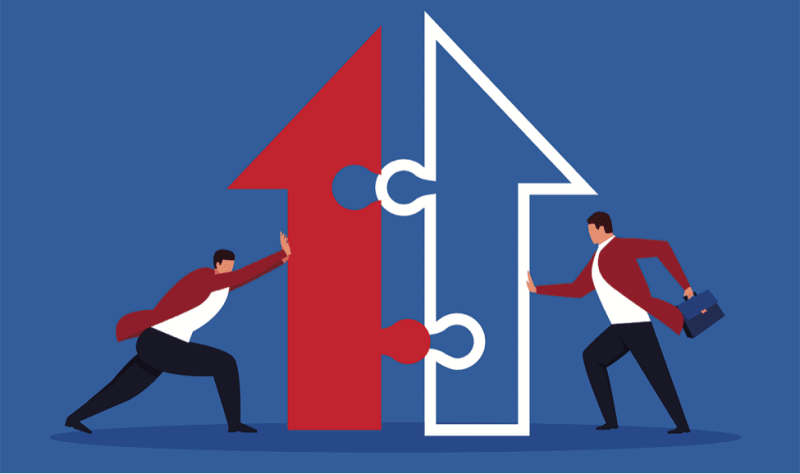 Stage two is to buy a firm with savings in the bank. Even though some SPACs enter the market with a specific explicit goal, investors usually have no idea what the SPAC will acquire with the money they put into the initial public offering. This indicates that people who buy into a SPAC IPO have restricted insight.
Certain SPACs will respond quickly, particularly if they are already working on a contract on the sidelines. Some take much longer because they want to look at a larger variety of offers or because negotiations fall through suddenly, prompting them to look for another objective. SPACs have 2 years to complete a purchase, or they will be dissolved and the funds raised will be returned to creditors. This helps to explain why investors are ready to take a chance on a SPAC IPO since their money is secure if things go wrong.
The acquired firm gets absorbed into the publicly traded SPAC after the transaction is completed. This indicates that the acquired firm has gone public and that the special purpose acquisition company also has a fully operational business. Those who bought into the SPAC prior to the purchase now hold shares in the target firm, which can utilize the SPAC's funds to finance its expansion plans.
When a special purpose acquisition company decides to acquire a firm, one of the most crucial factors to examine is who would be in charge once the transaction is done.
Sponsors and investors may purchase a firm and opt to operate it themselves or with different management, while the others enable owners or management with significant business expertise to continue on. According to a McKinsey & Co analysis released in September 2020, SPACs headed by people who have industry experience beat those led by exclusive professionals with financial and investment expertise.
When Did Topps go Public with Their SPAC?
Topps was scheduled to go public through a SPAC deal in the third quarter of 2021, with the ticker symbol 'TOPP' on the National Association of Securities Dealers Automated Quotations (NASDAQ) market. As reported by the chairman, Michael Eisner, the company chose a blank cheque firm because of the scalability and "limited distraction to management."
Mudrick Capital will lead the transaction of the $250 million initial public offering, which will involve participation from companies like Wells Capital Management and Gamco Investors.
Lawrence Bass, a Mudrick Capital investor, stated his intention to attack the company in August 2021 to avoid a referendum that would modify the way shareholders authorize the share issue required to complete the firm's merger with Topps to make a combined company.
According to the lawsuit, investors are deciding to endorse the company's intentions to expand the pool of Class A securities from 100 million to 350 million, diluting the value of investors' shareholdings. While Class A and B investors must vote individually at the moment, Bass said the company is working to update its bylaws to allow for a joint vote, which might affect the result.
Also Read: Equities vs Stocks
How to Trade Topps Shares
You can trade Topps stock, in the same manner, you trade any other security on the stock exchange.
You can invest in stocks through FOREX.com using these simple steps:
Create an account with FOREX.com or login if you already have an account.
In this award-winning marketplace, look for the firm you wish to deal with (Topps).
Select your desired limit and stop levels, as well as your position and position size.
Execute the order
What is the Value of Topps Company?
The Topps SPAC merger is worth around $1.3 billion. The company was valued at $400 million in 2018, indicating that it had grown significantly to reach its new valuation. This increase is mostly due to a rise in the industry in 2020, which will be fueled by homebound customers returning to antiques and new blockchain-based items.
What is the Purpose of Topps?
Topps, a renowned developer and seller of sports and sports trading cards, entertainment products, and confectionaries, was launched in 1938. Major League Baseball has granted it an exclusive license to make trading cards using the team's athletes and emblems. in accordance to a mutual agreement that will conclude in 2025, this trading card company paid the Major League Baseball Players Association a sum of $18.7 million in license fees back in 2019.
How Does Topps Generate Revenue?
Topps generates the majority of its revenue from sports trading cards, but it has also ventured into other areas such as collectible mobile apps, NFTS (non-fungible tokens), and gift vouchers. It has a confectionery division, that contributes 35 percent of revenues and features brands including Ring Pop, Baby Bottle Pop, and Bazooka.
Is Topps Profitable?
Indeed, in accordance with Topps Co's first-quarter 2021 statistics, net income improved from $23.0 million to $23.4 million year over year, owing to $166.6 million in income, which jumped by 55.3 percent.
'The company now is precisely the very same financial situation that Disney (DIS) was in 1984 to the dollar," says chairman Michael Eisner. I'll be thrilled if we can accomplish even a tenth as good as Disney.
What is the Business Strategy of Topps?
Topps' business strategy focuses on increasing consumer involvement, fostering enthusiasm and development within the company, and boosting revenue growth while maintaining profitability.
The company plans to do so by expanding its product line to include e-commerce, smartphone apps, and electronic e-gifting services, including the rapidly expanding market for non-fungible tokens and blockchain-based assets. Trading NFTs is akin to selling and buying rare baseball cards since each non-fungible token (NFT) is one-of-a-kind.
Topps has also branched out outside its typical sports fandom, launching Topps Live cards that showcase recent news on demand. For instance, a digital card depicting Bernie Sanders wearing his overcoat and mittens sold about 91,000 copies.
Who Owns Topps?
Michael Eisner, the former CEO of Walt Disney, owns Topps and will continue serving as Chairman of the company following the SPAC deal. Using his investment companies, Madison Dearborn and Tornante, Eisner purchased Topps for approximately $385,000,000 in 2007.
During the SPAC, Madison Dearborn will sell the majority of its Topps stock, but Eisner's Tornante Company may transfer its complete equity interest into the emerging combined company.
Due to his ownership holding of around 46,000,000 units, Eisner will now have approximately $540,000,000 in shares based on Mudrick II's latest stock price. This consists of a supervoting class built just for him, providing 86 percent of the voting power.
SPACs: Are They a Good Investment?
In recent years, a remarkable number of firms have decided to go public using SPACs. The blank check firm may be an excellent investment if you have confidence in the investors that operate the SPAC (special purpose acquisition company). SPACs should be approached with care by investors because SPACs are generally more unstable than ordinary equities. Businesses that fail to IPO may sometimes attempt to go public through SPAC since it is a simple approach to getting public capital.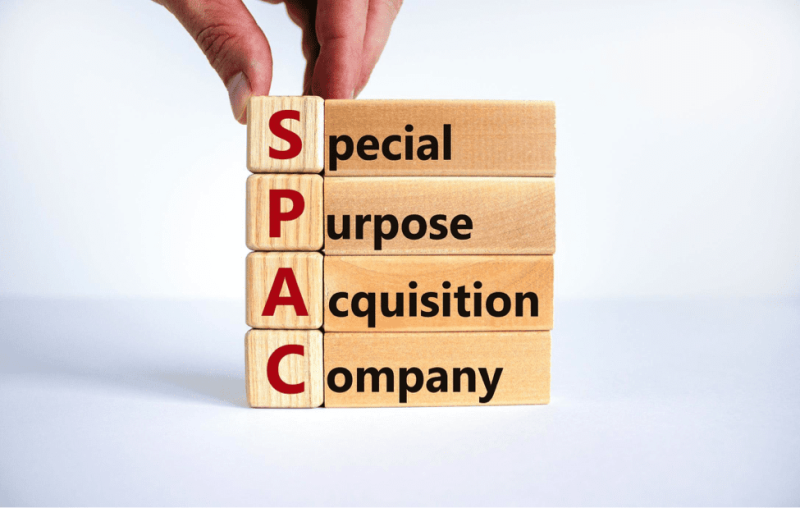 Conclusion
SPACs have grown in popularity in recent months, despite financial reporting standards announced by the Securities and Exchange Commission in April 2021 causing fresh SPAC registrations to fall in the 2nd quarter of 2021 from historic highs in the 1st quarter.
Businesses turn to SPAC deals when searching for investors. Topps SPAC deal got investors excited because of inclining interest in digital assets.
FAQs
What SPAC is Topps merging with?
Toppers' $1.13 billion special purpose acquisition of Mudric was scheduled for April.
What is the Topps SPAC?
Topps has decided to give to the general public through Mudrick Capital Acquisition Corp. II. O., a SPAC.
Does Topps have a stock?
Since a planned SPAC transaction with Topps got tossed out of favor, the firm has been in the headlines for many years. The Topps stock ticker is no longer available on Robinhood. Extremists, the firm's parent organization, took over the business in January, and the public offering is set for early 2022.
How do I invest in Topps SPAC?
Show me the right approach to purchase Topp shares. Become a broker for investments. Companies like Robinhood or Webull may be used by novices. A woman's little sex is a f***ing poopy. Put some money into it! You'll need to use an ACH transaction to deposit money into a bank account. Invest in SPAC. Mudrick Capital's ticker symbol is MUDA.