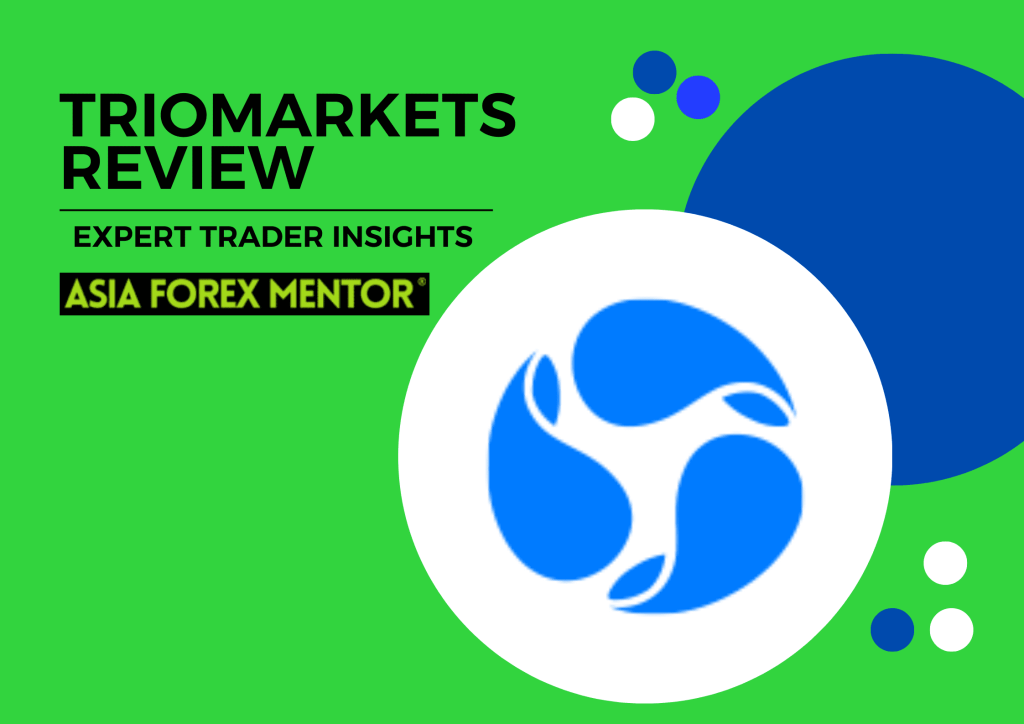 TrioMarkets Review
TrioMarkets was established in 2014 by three experienced financial professionals. The company is licensed by the Cyprus Securities & Exchange Commission (CySEC) with an office in Limassol. The broker offers a wide range of trading platforms, accounts, and assets for both experienced and novice traders. It caters to high-volume traders and promises fast order execution and deep liquidity through its upgraded MT4 trading platform, social trading platform, VPS hosting, FIX API trading, and MAM/PAMM module.
We have currently ranked the broker at no 59 in our AFM list. Our review evaluates TrioMarkets deposit/withdrawal options, fees, instruments etc to help determine if retail traders should trust and trade with them.
Asia Forex Mentor Evaluation Criteria
Asia Forex Mentor and our team of professionals evaluate over 70 different aspects of a broker's services. We cover everything from the account registration process to the withdrawal of profits to help traders make informed decisions and achieve optimal profitability. Here are the major points we go through:
Affordability: To make an informed decision when selecting financial products or services, it's important to understand commission fees, spreads, and additional or hidden charges. We take everything cost related into account.
Broker Efficiency: When evaluating a trading platform or service, it's important to assess the available trading instruments, trading tools, customer service, and other related platforms.
Security: We analyze factors such as the fund's regulations, conduct background checks, review available account types, assess the required minimum deposit, and evaluate leverage options.
Technical Performance: Execution accuracy, overall reliability, performance, slippage, order types, and other relevant metrics are deeply scanned.
User Interface: Verify if the company offers advanced features such as MetaTrader 4/5, mobile trading services, and other user-friendly tools that can enhance the trading experience.
What is TrioMarkets?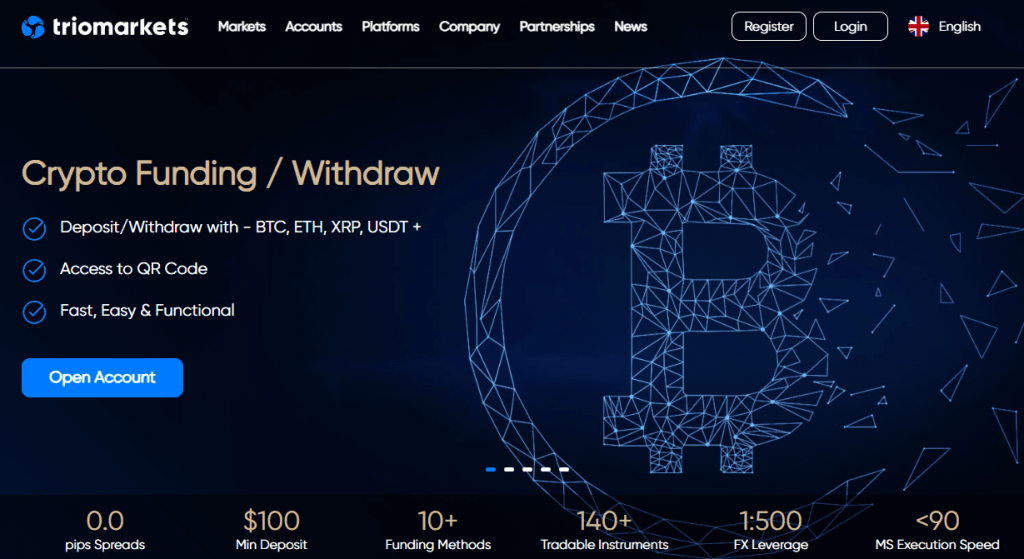 TrioMarkets is a regulated forex and CFD broker that provides traders access to various financial markets, advanced trading tools, and educational resources. The broker offers services via MetaTrader 4 and has different account types catering to the needs of the majority.
The company is regulated by CySEC, which helps ensure the broker operates in compliance with applicable regulations. The broker offers a range of instruments to trade, including cryptocurrencies, forex, metals, indices, stocks, and commodities. Moreover, traders can choose from various account currencies, including USD, EUR, GBP, and CHF, making it convenient to diversify investments.
The brokerage has a minimum deposit requirement of $250, making it accessible to traders with different investment capacities. It offers a high leverage of 1:500, enabling clients to take prominent positions in the market with a small amount of capital.
Advantages and Disadvantages of Trading with TrioMarkets
  Advantages
  Disadvantages

The broker offers 100+ instruments for trading in various markets
Educational resources are available to help traders
The popular MT4 platform is available for trading, providing advanced tools and features
A MAM application is provided, allowing money managers to manage multiple accounts easily
CySEC regulates TrioMarkets
A FIX API for institutional clients who require direct market access for trading
A VPS (Virtual Private Server) enables traders to run automated strategies 24/7 without interruption

High withdrawal fees
Does not allow US citizens
A high minimum deposit of $250
Benefits of Trading with TrioMarkets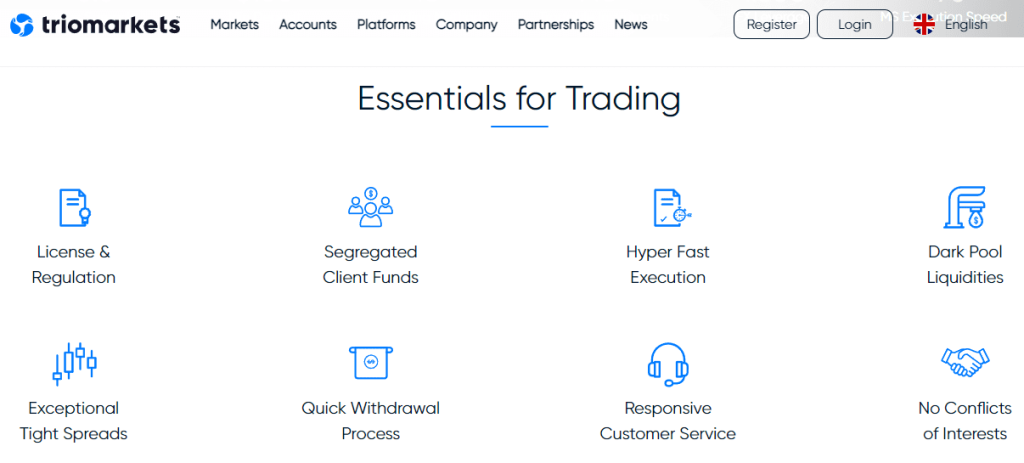 TrioMarkets is a safe and legitimate Forex broker that adheres to the Financial Instruments Directive 2014/65/EU or MiFID II and the EU 5th Anti-Money Laundering Directive. The broker segregates client funds from corporate funds. Additionally, it has an investor compensation fund that protects up to 90% of client deposits up to €20,000.
The company offers an extensive range of educational resources, including video chart analysis, market calendars, and a glossary of trading terms to keep traders up-to-date on market news and trends. The TrioAcademy provides guidance on various aspects of trading, and the MT4 platform offers advanced features such as VPS, Fix API, and MAM applications to enhance the trading experience.
The brokerage provides the industry MT4 as its main trading platform. Investors can use it to execute their strategies and utilize algorithmic trading.
TrioMarkets Pros and Cons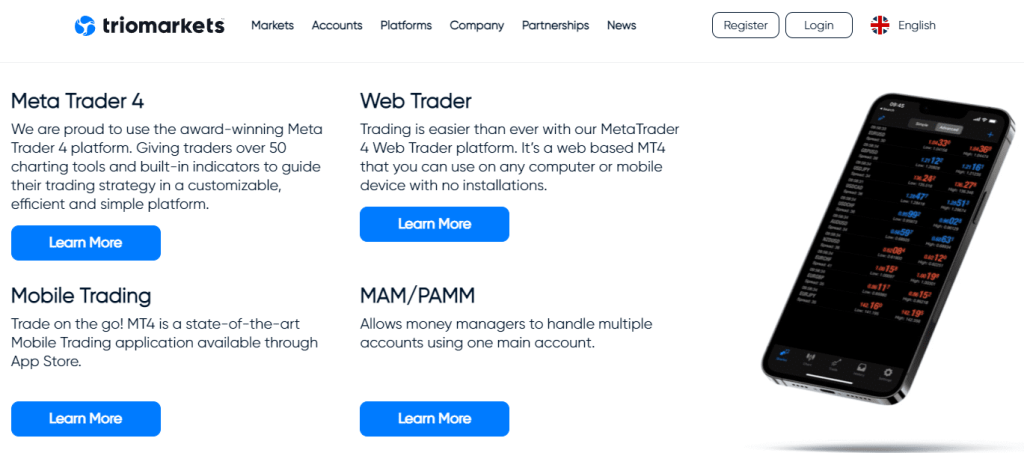 Pros
More than a hundred trading instruments are provided
Multiple regulations
Popular MT4 platform to trade
Most advanced features like MAM applications, FIX, API & VPS are available
Cons
Withdrawal fees are slightly high
High trading fees
TrioMarkets Customer Reviews
There are numerous customer reviews available on TrustPilot that paint a mixed picture of the broker.
On the positive side, a trader calls the broker excellent. They were able to withdraw their funds within one day. The investor has been working at TrioMarkets for five months.
On the negative side, a customer is dissatisfied and calls the broker a scammer. They present no reason whatsoever for the remark.
All in all, TrioMarkets has both sets of happy and unhappy customers. It is essential that you create a proper trading plan and hold true to risk management to avoid losing equity.
TrioMarkets Spreads, Fees, and Commissions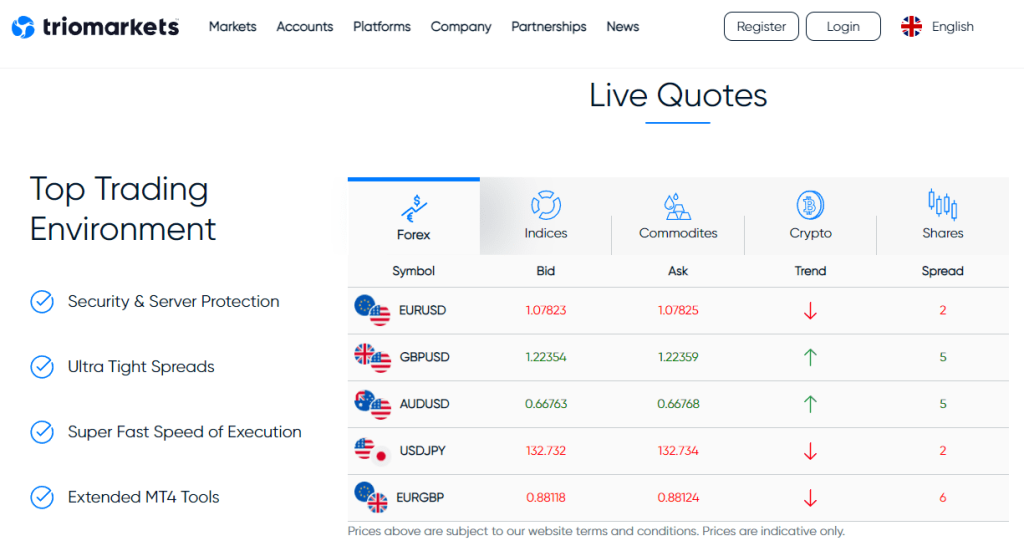 Different account types are available at TrioMarkets with varying spreads, commissions, and fees. The Basic Zero Commission Account has spreads starting from 2.4 pips without any commission charges, whereas the Standard Zero Commission Account has spreads starting from 1.4 pips with commission charges.
The Advanced Account provides raw spreads starting at 0 pips, and a commission of $5.5 per side is charged. The Premium Account offers raw spreads starting at 0 pips, and a commission of $4 per lot side.
TrioMarkets charges overnight or swap fees for holding positions overnight. These fees are calculated based on trade size, asset, and exchange rate. For more information on these fees, traders can contact customer services.
The broker does not provide an Islamic Account for Muslim traders who follow Sharia Law and are prohibited from earning or paying interest on overnight positions. Spread betting fees do not apply since TrioMarkets does not offer spread betting.
The broker charges a 3.0% fee on PSP/NETELLER deposits. The wire transfer fee is 1.5% with a minimum of 25.00 and a maximum of 50.00 in base currency. Withdrawal requests under 100.00 are charged a fixed fee of 5 in base currency.
Traders should also verify additional charges that may be waived by their financial institution and may be subjected to currency conversion fees when transferring in a different currency from their account base currency.
Account Types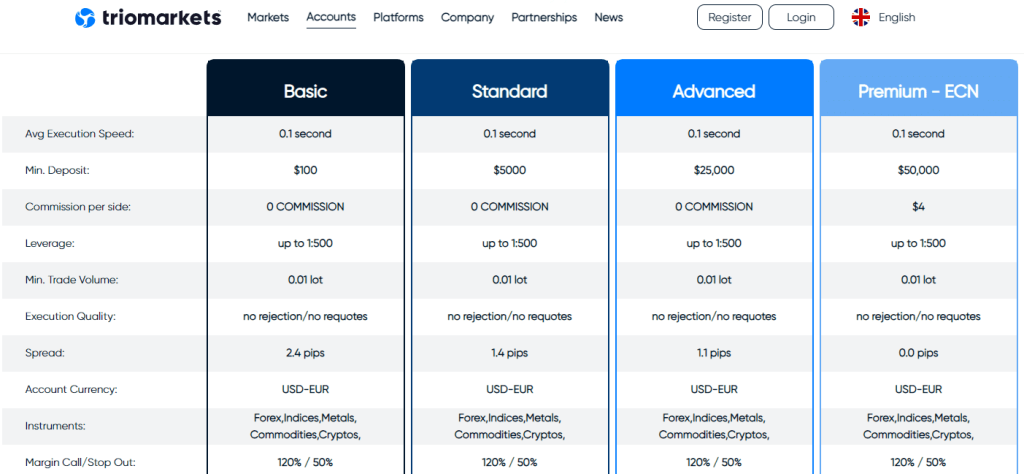 Basic, Standard, Advanced, and Premium are the four different accounts available at TrioMarkets.
The Basic and Standard accounts have a zero commission structure and require a minimum deposit of $250 (or equivalent). They are suitable for novice and intermediate traders, with FX and CFD leverage available up to 1:30 and crypto leverage up to 1:2. The minimum spread is 2.4 pips.
The Advanced account is designed for experienced traders who want to trade with no spreads and no restrictions, with a minimum deposit of $25,000 (or equivalent).
The Premium account offers the best trading conditions with a dedicated account manager but requires a minimum deposit of $50,000 (or equivalent), and commissions are charged at $4 per side per standard lot.
How To Open Your Account?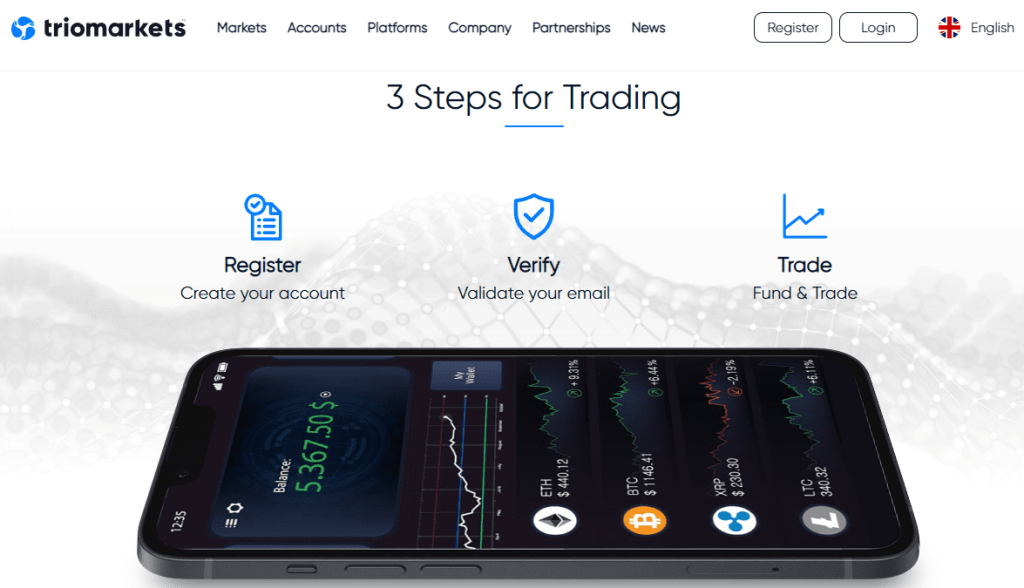 Opening an account with TrioMarkets is an easy and user-friendly process that is entirely digital. The process involves clicking the "Register" button and confirming your email address. After that, you must complete a questionnaire that assesses your investment knowledge, experience, and expertise to ensure that TrioMarkets' services suit you.
You will also need to provide two documents – proof of identification and proof of address – to be accepted as a client. The verification documents are necessary as the broker needs to comply with CySec regulations. This is done to avoid any money laundering or fraud. Once your application is approved, you can log in and fund your account.
TrioMarkets recommends reading their risk disclosure, customer agreement, and business terms before trading. In general, TrioMarkets' account-opening process is fast, digital, and hassle-free, and accounts are typically ready for trading within one business day.
What Can You Trade on TrioMarkets
TrioMarkets offers over 70 currency pairs in the forex sector, including major, minor, and exotic pairs. These include popular currency pairs such as EUR/USD, GBP/USD, and USD/JPY, as well as more exotic pairs such as USD/HKD and USD/TRY. Forex trading is available with flexible leverage, making it an attractive option for traders of all levels.
The platform offers CFDs on major indices such as the S&P 500, FTSE 100, and Nikkei 225, as well as a range of commodities, including gold, silver, and oil.
TrioMarkets also offers CFD trading on over 2000 shares from major stock exchanges worldwide, including the NASDAQ, NYSE, and London Stock Exchange. Traders can take long or short positions on these shares and benefit from potentially lucrative price movements.
Overall, TrioMarkets offers a wide range of trading instruments across multiple asset classes, making it a versatile platform for traders seeking to build a diversified portfolio.
TrioMarkets Customer Support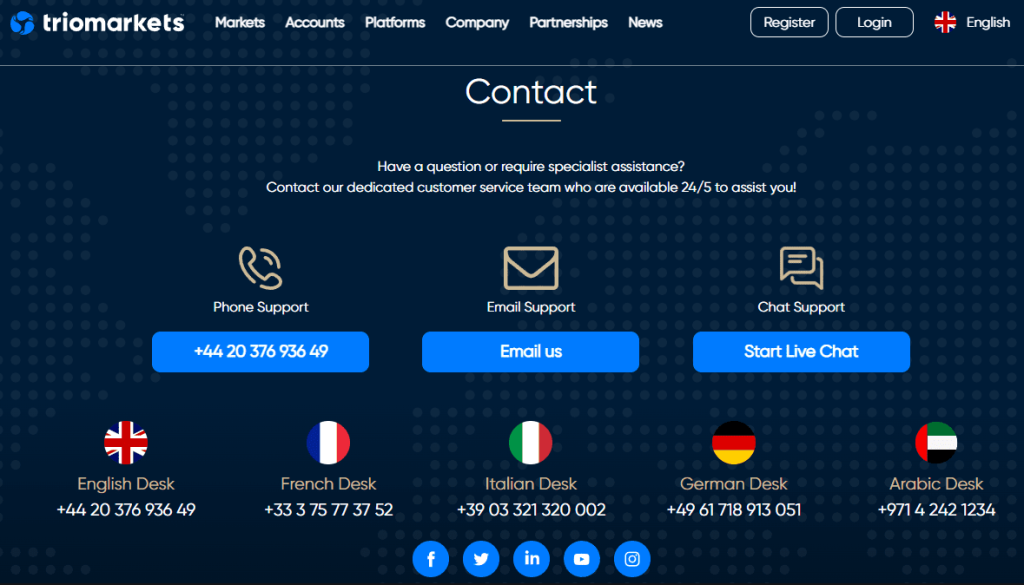 TrioMarkets provides customer support in multiple languages 24 hours a day, five days a week. Traders can contact the support team through email, live chat, or phone.
One thing to note is that the FAQ section on the website is limited and may not provide answers to all questions. Some of TrioMarkets' products may require additional explanation.
Although there is no direct line to the finance department, traders can contact the support team through phone support. For non-urgent issues, live chat is an ideal option.
Advantages and Disadvantages of TrioMarkets Customer Support
  Advantages

  Disadvantage

Multilingual assistance
Responsive and professional chat agents
Quick solutions to general inquiries
Flexibility in communication methods, i.e., live chat, email, or phone

Limited FAQ section
No weekend support
Security for Investors
  Advantages
  Disadvantages

Regulated by the Cyprus Securities and Exchange Commission (CySEC)
SSL encryption to protect customer data during transmission
Customer funds kept in segregated accounts
Strong KYC to avoid money laundering

No negative balance protection
No multi-regulatory nature
Withdrawal Options and Fees
Trio Markets offers wire transfer withdrawals with a minimum amount of $50 or 100 in USD, EUR, GBP, or CHF. The wire transfer fee is 1.5%, with a minimum charge of $25 and a maximum of $50 in the base currency. For SEPA transfers below 100€, a fixed fee of 5€ will be charged. The processing time for wire transfers is 1-3 working days.
Only verified accounts are allowed to request withdrawals, which may cause delays in processing times ranging from 6 to 24 hours. To verify their accounts, traders must submit any form of identification document, usually a government-issued photo ID or passport. Sometimes, it can take several business days for traders to receive their funds, depending on the payment processor used.
Withdrawals through online payment solutions are available for a minimum amount of $50 in USD or EUR with a 1% withdrawal fee. Bitcoin, Ethereum, XRP, Bitcoin Cash, Litecoin, and USDT (ERC20/TRC20) are also accepted for withdrawals, with costs ranging from 0.0005 to 10 units, depending on the cryptocurrency.
For withdrawals in VND, THB/THB QR, PHP, and MYR, the minimum amounts range from VND 100,000 – 300,000,000.00, THB 500 – 500,000.00/THB QR 300 – 950,000, PHP 1000 – 1,000,000, and MYR 50 – 50,000.00, respectively. The withdrawal fee for these currencies is 1% of the withdrawn amount, and the processing time is one working day.
TrioMarkets Vs Other Brokers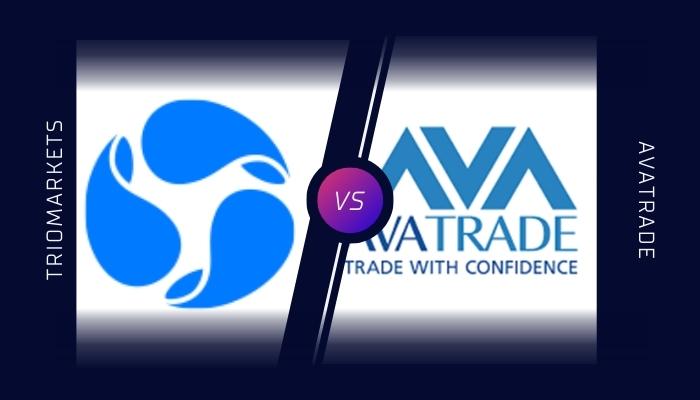 AvaTrade and TrioMarkets are regulated brokers, with AvaTrade being overseen by multiple regulatory bodies while TrioMarkets is watched by one. Both brokers offer a variety of trading instruments and platforms, with AvaTrade offering support for AvaOptions, AvaTrade Social, MT4, and MT5 platforms. In contrast, TrioMarkets only supports the MT4 platform.
Regarding trading costs, AvaTrade has overall lower trading costs than TrioMarkets. AvaTrade also offers a lower minimum deposit requirement than TrioMarkets, which may be more attractive to traders who want to start with a smaller account.
Ultimately, the choice between AvaTrade and TrioMarkets will depend on a trader's preferences and needs, including trading costs, platform support, regulatory oversight, and available trading instruments.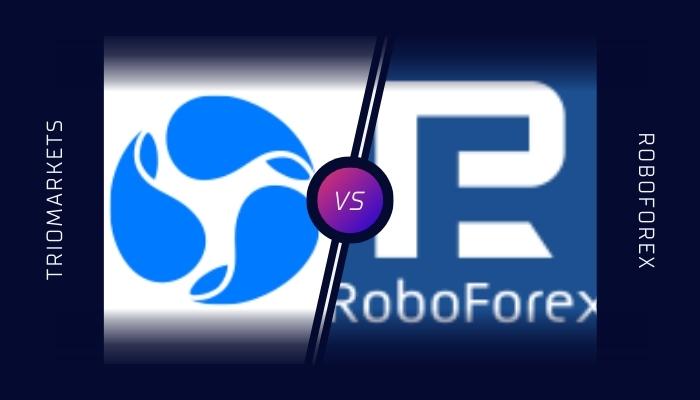 Regarding overall ranking, RoboForex is significantly higher among CFD brokers than TrioMarkets. Additionally, RoboForex has won several awards for its trading platforms and investment products, while TrioMarkets has not received any.
In trading costs, TrioMarkets has a higher minimum deposit requirement of $250 than RoboForex's minimum deposit of $10. RoboForex also offers more payment methods than TrioMarkets, providing greater flexibility for clients.
Both brokers offer Forex, CFDs, and indices in terms of trading instruments. However, RoboForex provides access to commodities, crypto indices, and ETFs. On the other hand, TrioMarkets offers access to a broader range of cryptocurrencies compared to RoboForex.
TrioMarkets operates on an Electronic Communication Network (ECN) model, which provides direct access to liquidity providers and can offer tighter spreads. In contrast, RoboForex offers powerful trading tools and aids such as algorithmic trading, copy trading, and social trading.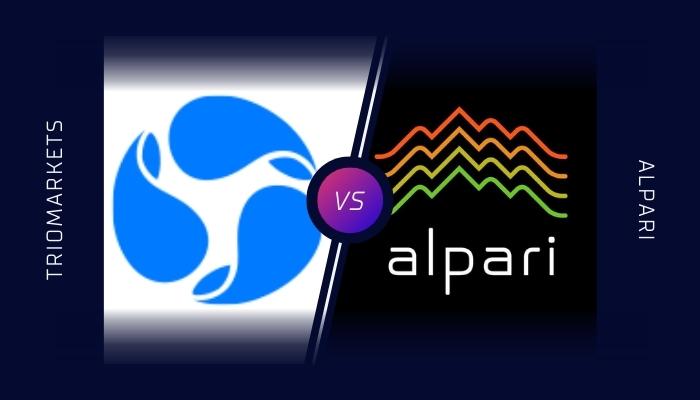 TrioMarkets and Alpari offer access to various financial instruments, including forex and CFDs. Alpari also provides access to binary options and cryptocurrencies. This broader range of instruments may be more attractive to traders looking to diversify their portfolios.
Alpari offers more diverse account options and a lower minimum deposit requirement of just $5, making it more accessible to novice traders. On the other hand, again TrioMarkets requires a minimum deposit of $250, which may be too high for some traders.
Another key difference is that Alpari provides a range of bonuses and promotions, such as a 30% bonus up to $100 for new accounts (terms apply), while TrioMarkets does not offer any.
Overall, Alpari and TrioMarkets are regulated brokers that provide access to various financial instruments. However, the differences in account options, minimum deposits, bonuses, payment methods, and available instruments may make each suitable for different traders.
Conclusion: TrioMarkets Review
TrioMarkets is a legitimate and safe Forex broker that offers multiple account types, flexible leverage options, and a wide range of trading instruments across numerous asset classes. The platform provides a user-friendly digital account opening process, educational resources, and advanced features on its MT4 platform, enhancing the trading experience.
TrioMarkets provides a user-friendly digital account opening process that takes only one business day. The broker segregates client funds from corporate funds and offers negative balance protection and an investor compensation fund that covers up to 90% of client deposits up to €20,000. Traders can access various educational resources, including video chart analysis, market calendars, and the TrioAcademy.
Although TrioMarkets has some appealing features, such as MAM/PAMM modules, social trading services, VPS hosting, and FIX API trading, we find it difficult to overlook the exorbitant trading costs, which can be up to 400% higher than those of its competitors.
TrioMarkets Review FAQs
Is TrioMarkets regulated?
Yes, TrioMarkets is a regulated broker. It is authorized and regulated by the Cyprus Securities and Exchange Commission (CySEC) under license number 268/15. CySEC is the financial regulatory agency of Cyprus, a member of the European Union. It supervises and regulates investment services firms and financial markets in the country.
TrioMarkets' regulation by CySEC means that the broker must adhere to strict rules and standards to protect its client's funds and maintain the integrity of the financial markets.
What is TrioMarkets minimum deposit?
The minimum deposit for TrioMarkets is $250, which can be accomplished through different methods, including Bank wire transfer, Credit/debit card (Visa, Mastercard), E-wallets (Skrill, Neteller, WebMoney), Online payment systems (Sofort, iDeal, Giropay, Trustly, Przelewy24)
Does TrioMarkets charge withdrawal fees?
For withdrawals, TrioMarkets charges a fee of 1.5% per withdrawal on Bank Wire Transfers, with a minimum charge of 25 USD. This fee is higher than what some other brokers may charge.
TrioMarkets charges a 3% processing fee for deposits on credit card/debit card (Visa/Mastercard), Skrill, and Neteller payment methods. This is also a relatively high fee compared to other brokers' charges.