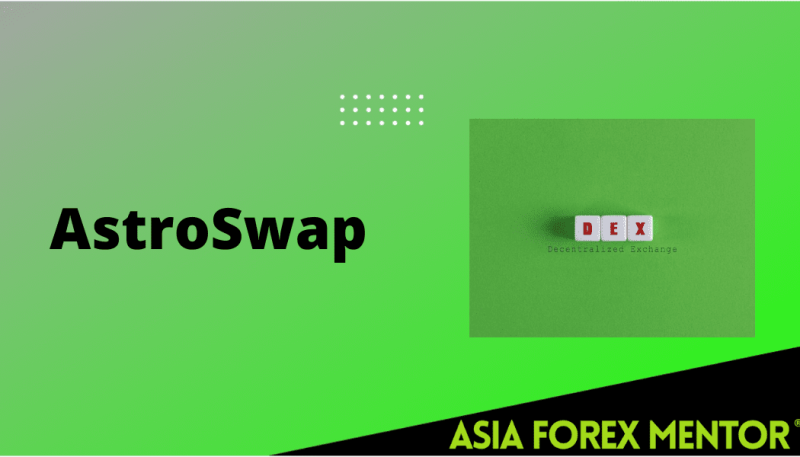 AstroSwap is a revolutionary decentralized cryptocurrency exchange (DEX) that has been launched on Cardano. Although it was originally launched exclusively on ADAPad. There are also plans for it to be launched on Solana at a later date.
This interstellar DEX was created to disrupt crypto space, and it has done so. Its high rate of transaction execution, 75,000 transactions per second, extremely low transaction fees, over the top annual percentage yields, interoperability, and cross-chain swaps put it into its own class. There are no existing DEXs that can compete with AstroSwap, provided it operates as planned by its team of developers.
Also Read: Cardano vs Solana: Which Is Better
Contents
AstroSwap Price Performance
AstroSwap is a decentralized crypto exchange developed by Cardano and WagyuSwap. Its native token is $ASTRO. ADAPad launched the project's IDO on 07 October 2021, the AstroSwap price at the time of its IDO was US$o.001. After a few days, its USD price increased by over 210%. The highest price paid for $ASTRO was US$0.53. Its current price is US$0.0018. Despite $ASTRO price fluctuations during 2022, its current price remained stable, defying the jaw-dropping decline in market prices experienced by other cryptocurrencies. Thus far, $ASTRO has outperformed Ether (Ethereum) and BNB (Binance Smart Chain).
AstroSwap's Advantages
AstroSwap has several benefits that put it in a class by itself. Its user benefits are expected to rapidly increase its user population, adoption rate, and integration into crypto space.
Let's review some of the main benefits of the AstroSwap.
Interoperability
AstroSwap is able to work with independent blockchains. This means that its platform users can easily sell, buy, and trade crypto tokens from different blockchains without leaving the AstroSwap platform.
Cross-Chain Swaps
AstroSwap is able to work directly with Ethereum, Binance Smart Chain, Harmony and other EVM-compatible blockchains. This cross-chain capability means that smart contracts, apps, NFTs, DEFi transactions and other system specific technology-based services can be performed seamlessly between AstroSwap and other EVM-compatible blockchains.
Amazingly High APYs
Platform users will be drawn to AstroSwap because it has the highest annual percentage yields (APYs) for a DEX. The high APYS are funded by the platform's reserved token supply. 45% of AstroSwap's capped token supply has been allocated to rewarding token holders for staking their $ASTRO.
No Transaction Fees
When platform users initiate transactions on the blockchain, they must pay transaction fees in Velas (VLX). The transaction fees are ultra-low compared to other DEX's and blockchains. Still, all platform users who pay transaction fees will be fully refunded the fees in VLX. The fees will be refunded via platform rewards. So, yes, fees must be paid in VLX when transactions are initiated, but the initiators will get all the fees back via the platform's rewards program.
Auto-Liquidity Locking
Auto-Liquidity locking limits the amount of access project developers and contract owners have to the liquidity pools. The limited access is designed to prevent rug pulls. Rug pulls occur when project developers attract investors to their project and then disappear with the investors' funds before the project is completed. When the project developers do that, the investors are left with worthless crypto tokens.
The auto-liquidity locking feature of AstroSwap prevents investors in projects hosted by the AstroSwap blockchain from being cheated out of their investments. The platform will not let the project developers and contract owners steal the investors' funds and disappear with them.
Airdrops
Another great benefit to being an AstroSwap platform user is that they can be selected to receive airdropped $ASTRO. The airdropped tokens increase the wealth of platform users and augment the utility of the platform and its native token since recipients will be motivated to use it in their transactions, trade it, or stake it.
Staking
Crypto investors who want to passively earn income from their $ASTRO assets can stake the tokens on the platform. If they stake their tokens, they will receive the highest APYs in the DEX market. Besides rewarding platform users for reinvesting their tokens into the platform and holding onto them, it deters them from moving their crypto assets to other platforms, central finance crypto lending companies, and risking it on shaky crypto projects in which they may lose their entire crypto investment.
AstroSwap Price Chart Information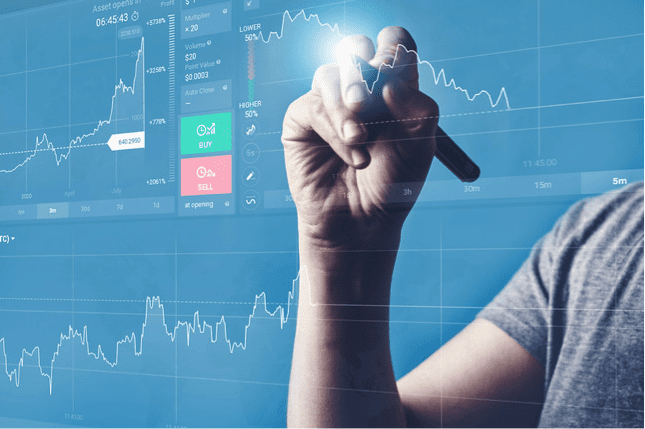 AstroSwap's initial DEX offering (IDO) released 120 million $ASTRO to the public for purchase. The net value of the offering was US$120,000 with the public market price of the token being US$0.001.
The $ASTRO token total supply is capped at 10 billion. Therefore, it has a max supply of 10 billion tokens over the life of the blockchain. Its circulating supply of tokens will max out at about 6 billion tokens, not including the tokens that will be burned over the years.
The token allocation scheme is as follows:
Staking 45%
Project Development Team 12%
Private Sale 10%
Liquidity 10%
Ecosystem 10%
Project Advisors 6%
Reserves 4%
ADAPad 2%
Airdrops 1%
AstroSwap market information (at the time of this writing):
Current Price                                                                               US$0.0018
Circulating Supply                                                                                428,462,821
Trading Volume                                                                         US$25,657
24 hour trading volume                                                                      US$21,978
Current Market Cap                                                                  US$744,828
Market Cap Rank                                                                        #2104
In the last month, 19 August 2022 to 18 September 2022, AstroSwap's trading volume ranged from US$14,483 to US$79,964. The corresponding market cap for each trading day was US$639,244 and US$797,287, respectively. During this period, the $ASTRO price fluctuated between US$0.0015 and US$0.0020.
AstroSwap's Future Plans
AstroSwap has increased its circulating supply of $ASTRO since its IDO. While the platform is following its roadmap and achieving its milestones, it will continue to release tokens onto the market via different crypto exchanges. Note, its total supply of tokens to the market can never exceed its max supply, which is capped at 10 billion tokens.
Key Takeaways
Cardano has launched a DEX that competes with UniSwap and PancakeSwap. Its DEX delivers benefits to platform users that cannot be found on other DEX platforms. It offers extremely low transaction fees, fast transaction execution rates, an interoperable platform, cross-chain swaps, it is supported via partnerships by established crypto companies that contribute their crypto industry experience and know-how to the project.
FAQs
Why are cryptocurrency investors attracted to AstroSwap?
They are attracted to AstroSwap because of its lucrative yield farming, low transaction fees, cross-chain swaps, and interoperability with independent blockchains. It has positioned itself as a competitive one-stop shop platform that will not only disrupt the crypto space but dominate UniSwap and PancakeSwap.
Where can I find an AstroSwap price chart?
You can find an AstroSwap price chart on the following websites:
coingecko.com
coinmarketcap.com
binance.com
coinbase.com