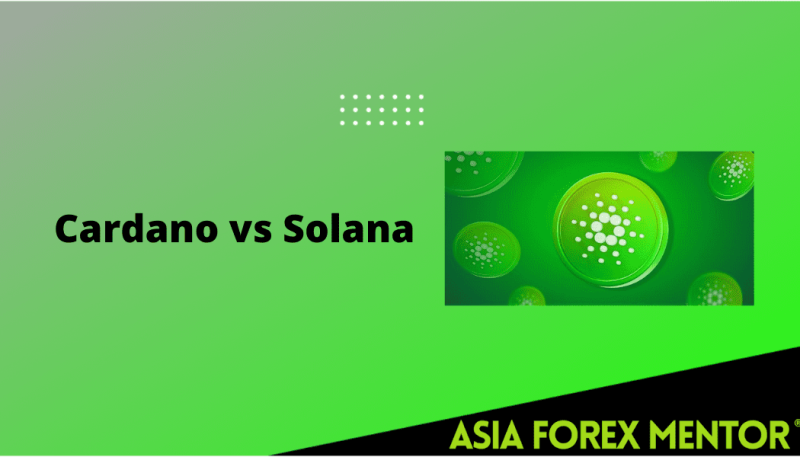 Cryptocurrency is a buzzword in the past decade, with many economists thinking that it's the future form of money. Blockchain technology and the concept of decentralized network sounds intriguing but most investors find it hard to locate the best investment.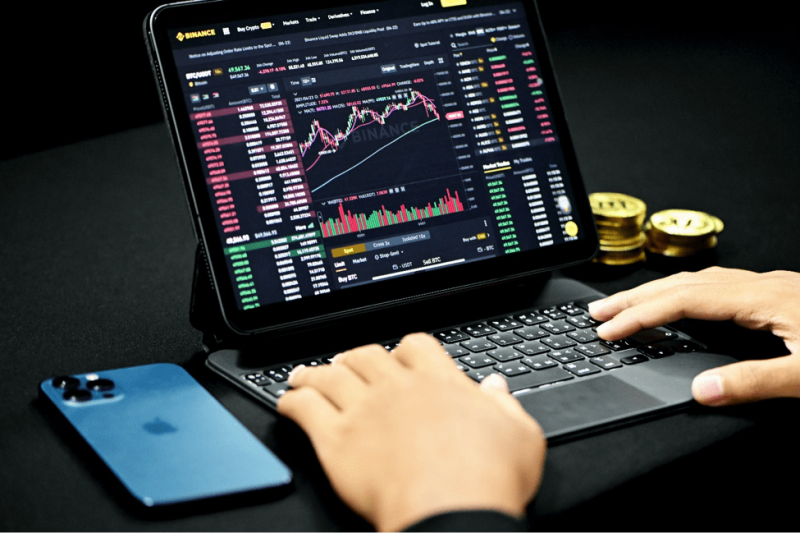 Numerous crypto projects are vying for dominance in the market, and although most people will be able to recognize Bitcoin, the reality is that other cryptos show potential for significant returns.
In the last year, two blockchain projects have shown the potential to disrupt the balance in the market, and those are Cardano and Solana. Both offer advantages and disadvantages, because of that, it's recommended to compare them head to head and see which one is the best blockchain.
There are a few common characteristics between Cardano and Solana. With both coins have scalability potential, incorporate their members in the decentralized finance ecosystem, and smart-contract enabled projects.
Many perceived the two cryptos as rivals in the market because Cardano and Solana have been growing for years. Being innovative projects that will definitely leave their mark.
Also Read: Cardano vs Ethereum: Who Holds the Advantage?
Contents
Smart Contracts and Decentralized Finance
When making a comprehensive review, it's crucial to focus on the qualities and deficiencies of the products in question, and the same principle applies to Cardano and Solana. Getting a general overview makes it easier to decide which cryptocurrency is the better option for an investment portfolio.
For example, Cardano offers a special proof of stake validation system, and the speed is emblematic of Solana. Interesting thing is that the market is overflowing with digital coins. At last count, the catalog is near 10.000 crypto projects.
The good news for investors is that most of those thousands of coins, are only trying to ride the hype train associated with blockchain technology, but feel short when compare with the big-name players in the market.
However, a novice trader may have difficulties discriminating between high and low-performance blockchain projects.
Because of this peer-reviewed research about the state of the blockchain industry will shine a light on the cryptocurrency assets with value, and reduce the risk that's present with suspicious projects.
The focus of our comparison is Solana and Cardano, investors will be able to find out which one suits their investment objectives and strategies.
What is Cardano?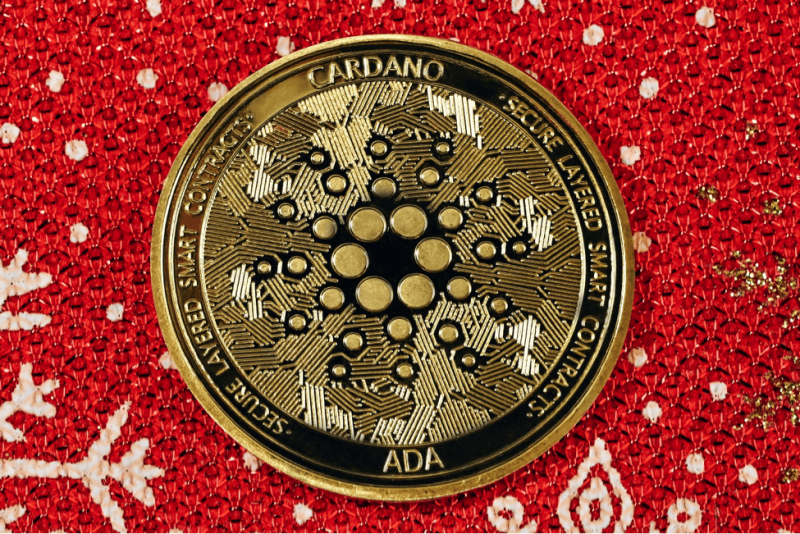 Cardano ranks high in the field of cryptocurrency projects that managed to implement the proof-of-stake validation system. It's a blockchain network that provides an indigenous cryptocurrency token named ADA.
The project got launched in 2017, and unlike some other crypto projects that get initiated by industry amateurs, the founders of Cardno were co-founders of the Ethereum network, that decided to go their separate way, after disagreements with the original partners in Ethereum.
Cardano's value is recognizable just by inspecting the security features that get based on a two-layered architecture, which permits the use of smart contracts and processing transactions.
The Cardano foundation blockchain infrastructure has two layers: the Cardano Computational Layer and Cardano Settlement Layer. The former controls smart contracts and applications.
The validation system Ouroboros Proof of Stake is a proprietary design and enables holders of ADA to get rewarded for token delegation on the validation network.
The supply of the indigenous Cardano network token gets capped at 45 billion, and so far 33.5 billion are in circulation.
On paper, the Cardano blockchain network maintains a clear-cut image with ambitious roadmap goals, yet not everybody is convinced of the potential. There are a few issues that are bothering the crypto community.
What Is Solana?
Solana is a relatively new network, launched in 2020, and helmed by a group of programmers. It's an open-source blockchain network, permitting the employment of decentralized apps and smart contracts with an SOL, a native cryptocurrency token.
Currently, there is no info on the max palmed supply of SOL, but counting the ones in circulation we can report that 489 million SOL tokens are available, but only 260 million are in the market.
While Cardano can brag with the first proof of stake system, the Solana network modified and provided the first proof of history mechanism.
The initial objectives for the Solana team were addressing problems like low transaction costs, scalability, and fast transactions. The thing that has been undermining the quality of Bitcoin and Ethereum.
These issues were resolved with the innovative prof of history mechanism that can process 50,000 TPS with reduced fees, which is astonishing if you look at the number from Cardno, which are 250TPS and 15 TPS for the Ethereum network.
Transaction speeds are improved because of proof of stake and proof of history. Basically, it reduces the workload, by encoding the time into the blockchain. Time stamping is the term used for this process, and it functions as a signal to the network about the occurrence order and sequence on the Solana blockchain.
Several financial institutions have emphasized the transactions speeds of the Solana network, expecting it to be a big player in digital assets.
Similarities Between Cardano and Solana
At face value, every crypto shares some features, and it's time to see where the two networks and tokens line up.
High Market Caps
The marker caps for Solana and Cardano are in the multi-billion dollar range, signaling that the coins are stable and a better choice than new cryptocurrencies that are entering the market. Yet this is no guarantee for future profits, the crypto market is volatile.
But the encouraging element is that Cardano and Solana have a position built on more solid foundations when compared with coins that are emerging on the market daily.
High Transaction Speeds
The current speeds of both networks are disproportional when compared to each other, with Cardano providing 250 transactions per second, which looks like a small change to the remarkable 50,000 transactions per second of Solana.
The playing field should even out shortly, with the edge going to Solana, although Cardano is implementing hardware modifications that will ramp up speeds to one million with its Hydra system. With Solana not planning to be left behind and advertising upcoming speeds of 700,000.
Smart Contracts & NFTs
Both platforms support the exchange of non-fungible tokens and smart contracts. In this regard, Cardano is playing catch up, it only recently introduced this capability, to the satisfaction of users of the blockchain network.
These functions are part of the appeal of Solana, which offer over four hundred smart contracts and makes the technology available for a few NFT auctions.
Efficient & Environmentally Friendly
Cryptocurrency exchanges have been getting a lot of bad press because of the high electricity demands for mining digital coins. Solana and Crypto are more Eco-friendly, and when compared with other cryptocurrencies are not resource-intensive, resulting in smaller carbon emissions.
Differences Between Cardano and Solana
There are several crucial differences in the way Cardano and Solana operate. Learning how they are different can make it easier to prepare a strategy.
Speeds of Transactions
It has already been mentioned that Solana allows for a high transaction speed that is at the level of more traditional payment methods. We revealed that Cardano is planning on improving speeds but the current gap between the two networks is substantial.
Fees for Transactions
The expanse of using Cardano's token is higher than Solana's SOL token. It makes no difference if planning on buying NTFs, day trading, or fulfilling smart contracts. Fees will rise and result in a significant difference between the cryptocurrencies.
Underlying Technology
There is a technological difference, between implementing proof of stake, and Solana innovating with proof of history.
While elements such as block time, can accomplish exceptional speeds on the Solana network, the proof of history system permits bigger effectiveness and more expedient trading, making it a great option for current methods of transaction.
Also Read: Coinbase vs Robinhood
Cardano Pros for Traders
We had a look at the similarities and the differences between the two cryptos, and with that overview, several things can come to light. But we can also look at them individually and see what advantages they offer starting with Cardano.
Comprehensive Testing Of New Features
There is no rushing of the product mentality at Cardano, the team takes its time and tests every new feature before incorporating it into the network.
This is good news for end-users, which know they are receiving a vetted product. But the downside is all those checks prolong the release of new options, with the initiative going to the competition.
Affordable Coin Price
The value of ADA is over two dollars and this cheap price makes it easier for investors to get into the market and purchase the digital coin and use it in transactions.
Solana Pros for Traders
There are several pluses in Solana's check box that signal it's a solid investment.
Fast Transaction Speeds
Speed is very important and when it comes to Solana's transaction speeds, no doubt they are the fastest in the industry, a factor that when combined with the small price of Solana, creates the potential for significant returns.
Lower Trading Costs
The expense of any asset is a factor that influences investors' decision if they should incorporate it into their portfolio. When compared to the competition Solana offers a more acceptable price for traders interested in engaging in this share.
The infrastructure of Solana is a huge advantage and promises to retain its position even when the announced new versions of competing blockchain networks roll out.
Improved Cross-Platform Interaction
Having interoperability between networks is a great benefit something possible with Solana's protocols that enable crypto assets to transfer between blockchain networks.
The Wormhole protocol used on the network is compatible with Ethereum and other Binance Smart Chain networks. The inter-connectivity makes it possible for traders to improve the range of transfers among platforms that get supported on the network.
Investing in Solana
Most industry insiders are vocal about the Solana whales, a term used to refer to traders that possess a large quantity of SOL.
This makes a lot of people nervous because if the investors that have stacked portfolios with Sol, decide to unload the assets in the market it can lead to market manipulation.
This is the biggest criticism of Solana's network. At the same time, it is a paradox, having strong backers gives credibility to the asset, yet if they decide to change course it will have a ripple effect on the entire system.
If you have aversion to big venture companies that this may not be the project for you, and should go in another direction, find and invest in more popular options. It should get remembered that the higher the position the bigger the fall if things don't go as predicted.
Investing in Cardano
Cardano has gained a reputation as the killer of Etherium, and when you have crypto that can overtake a heavyweight like Ethereum blockchain then you know you are on the right track. Cardano computation layer together with the consensus mechanism offer increased safety.
But our duel is not between does two, however, if singling out Cardano traders have to be aware that following the announced update of Etherium, the market edge of Cardano will decline.
Security
When inspecting Cardano and Solana for security it's comforting to see that both networks are at the level as long as a third of the nodes are honest. This is not a guarantee that an attack will not happen, but it indicates a large level of protection.
When one takes into account that 400,000 transactions per second get the process in the Solana network it's hard to disrupt the network. Whit one such attempt failed to reach its goal and the network remain stable.
Will They be a Valid Payment Method?
It is highly unlikely that Cardano and Solana will get implemented as exchanges of value. They are utility tokens and not coins in the original crypto sense.
This is a confusing moment for some inexperienced investors that believe they can use Solana and Cardano, the same way Bitcoin is a valid currency for products and services. The idea behind tokens is more similar to stocks that represent their respective blockchain value.
Conclusion
The verdict of which network is better will ultimately depend on personal investment objectives. Both Cardano and Solana aim to be significant factors in the crypto arena, something that gets reflected in their market cap.
Cardano is using the more traditional approach with a fixed supply of tokens, and Solana uses a deflationary monetary system which means the SOL tokens used for payments of transaction fees are removed from circulation. With each of the policies, there is a stable native token price.
Investors looking to find a better investment than what they are currently keeping in their portfolio may examine the latest crypto news, and see how Soldana and Cardano stack up against other blockchain projects.
Interest in decentralized applications has risen, thanks to the advertisement of fast profits and there may be numerous other projects, Solana and Cardano have shown potential.
There are no serious issues with both platforms. In a sense, Solana and Cardano have the same aim but decide to take different routes in getting there.
The scalability, smart contacts, and completely decentralized network is a big plus for Cardano. Yet Solana provides users with low fees and fast transactions in a network that is semi-decentralized.
The projects are ambitious, promising to benefit investors that consider purchasing digital coins.
FAQs
Is Solana a better investment than Cardano?
The ecosystem of Solana is far better, yet when making a comparison it's important to guide yourself by personal preferences and see which cryptocurrency is the best option for your case.
Are Cardano and Solana competitors?
Both digital coins are competing in the market for their market share. They may not target each other but in the crypto market as a whole, they are competitors.
Will Cardano be worth more than Solana?
It's hard to predict the future, both blockchain projects show great potential, and it's hard to predict how economic and political events will influence the crypto industry.
Is Solana better than Ethereum?
The infrastructure of Solana is much superior to that of Ethereum, although both constantly upgrade the networks and features they provide to their communities.