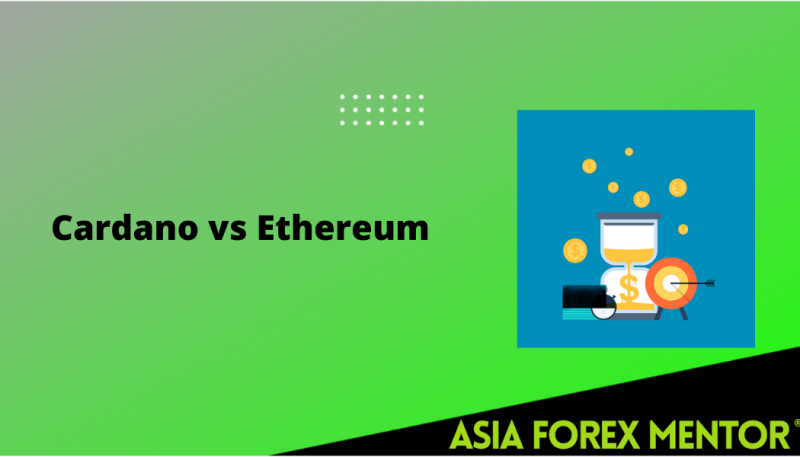 In recent years, monetary concepts are getting redefined by cryptocurrency. With blockchain technology leading the way. Several types of digital currencies have emerged with Bitcoin being a flagship product.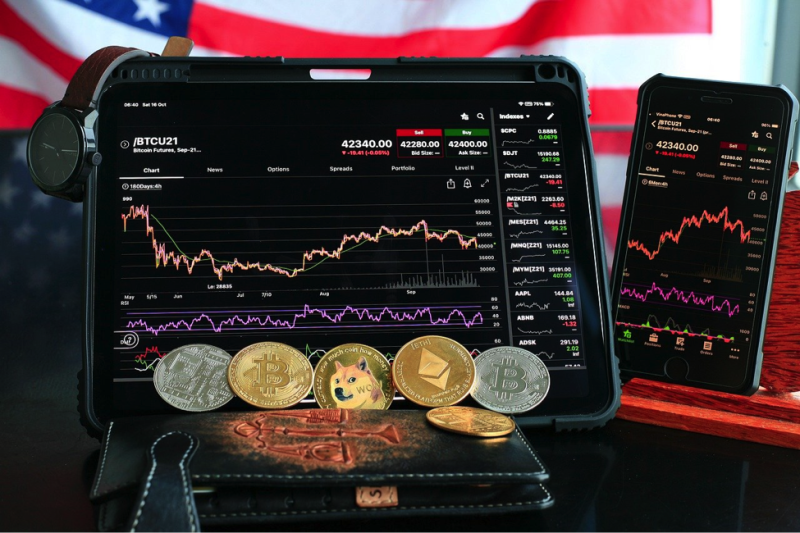 Traders are always happy to profit from a new market, and the volatility of crypto offered opportunists for fast profits even in the stock market. Because of the hype and the easily accessible technology, currently, there are numerous digital coins.
There have been unconfirmed reports that crypto is steadily outnumbering traditional currencies. A situation that creates problems for traders to get a clear picture. They frequently have problems identifying solid picks that will not endanger their portfolios.
Yet volatility equals risk. Something that has become obvious with Bitcoins decline in 2021. At this time investors are focusing on other types of crypto, and for many, there is an ongoing debate if Cardano is better than Ethereum.
Also Read: How to Mine Ethereum: The Full Walkthrough
Contents
The Potential of Blockchain Technology
It's another form of a database that collects and saves information in a digital format. At the same time, it enables sharing of data between nodes of a network. Blockchains came to prominence with their important function in cryptocurrency, making it possible to have a safe and dispersed archive of transactions.
The largest benefit of blockchain is that it promises authenticity and safety of data records, and that generates trust in the third party.
The biggest variation between a standard database and blockchain is in the way data gets structured. Blockchain data is stored in groups.
Because there is a limit to the quantity of data that can get stored in a block when the capacity gets reached, the block gets closed. Then it forms a link to the next block, and creates a chain, resulting in the name of the technology.
Unlike a regular database with blockchain, the block has an inherent timeline for the data. If a block gets filled, it receives a timestamp when it joins the chain. The biggest issue with the technology in the past was that it's not energy efficient.
The Paradox of Choices
As previously mentioned the market gets flooded with a lot of cryptocurrencies. And few are starting to emerge as quality investment options. Cardano and Ethereum are two similar cryptocurrencies that are attracting attention.
But there are variations among the two that create advantages for one or the other. Ethereum blockchain is starting to outperform Bitcoin in a side-by-side comparison, and in some categories is more useful as an exchange medium.
And Cardano is not far behind in the struggle for market dominance when compared with the leading crypto players. Most of these decentralized applications are attempting to provide a better method for securing transactions. Cardano is going head-to-head with Ethereum, providing their spin on the blockchain technology that offers smart contracts.
The Cardano blockchain is waiting in the shadows and has learned from its predecessor's errors. Many are betting on Cardano as the crypto with a more bright future than Bitcoin or Ethereum. Let's have an in-depth look at why Cardano is a good option for investment.
Also Read: 9 Best Crypto to Invest In
Cardano Blockchain
Ethereum has made big leaps in recent years, although the development of the infrastructure has caused some side effects. It has created more operating costs, network congestion, and transaction fees. And this is the big advantage of Cardano, as a late entry into the market, the crypto had an opportunity to escape the pitfalls of its predecessor, and to improve its protocol.
Better scalability has always been an issue for blockchains. Cardano is working to surpass this thanks to Hydra, an extension that can improve the network. This works like adding external memory. With extra protocols and second-layer solutions that reduce the workload for the main chain.
The present system of cryptocurrency exchanges faces several problems that Cardano resolves with an open-source platform that's decentralized.
And what the chain is scalable it's important to sustain the evolution, and Cardano plans to tackle this problem with a treasury. The idea is to share profits with developers that can contribute to the upgrade of the network.
Cardano also plans to have a stakeholder voting system to create a decentralized autonomous organization when the project gets completely deployed. This offers the community an opportunity to vote on significant decisions about funding and technical upgrades.
Many are praising Cardano's philosophy, not to be only a blockchain, but an ecosystem that can facilitate unbanked persons, and improve decentralized financial services.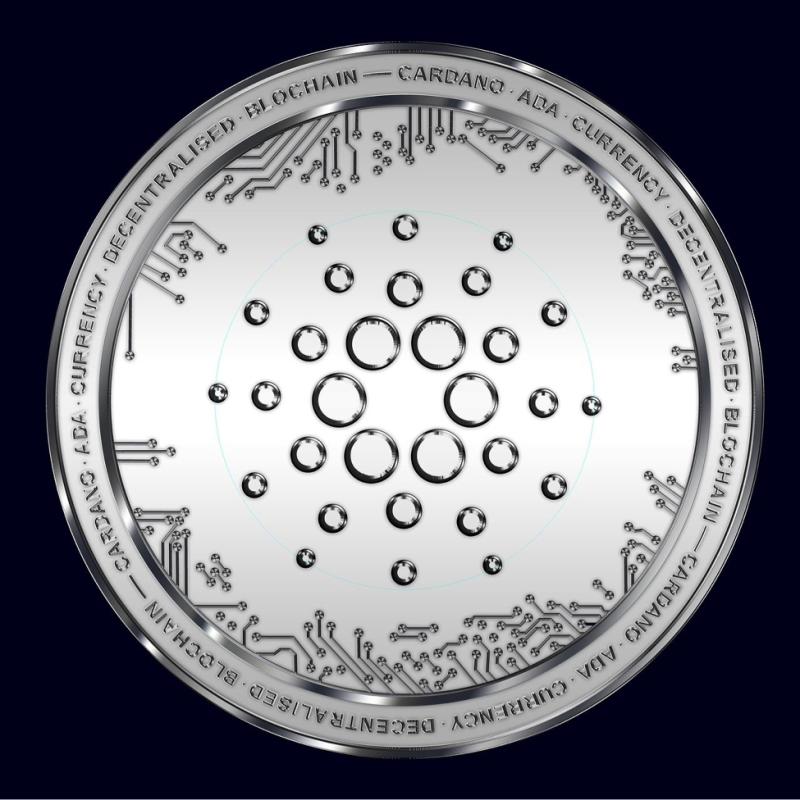 Ethereum Blockchain
Ethereum is the most ambitious blockchain project, and it started with the goal to improve on the concept offered by other digital currencies. The intention was to create a global open-source platform for different types of economic applications.
Although Bitcoin is the brand name that everybody knows in the cryptocurrency world Ethereum is also a popular digital coin. And it has the second-largest market capitalization. Programmers can use the language Solidity, to produce smart contracts. And the benefit of this is in the creation of decentralized applications that are active on worldwide peer-to-peer networks.
Ethereum is improving its features with every new version, and Ethereum 2.0 will be upgraded with a more secure and sustainable platform. The next Ethereum blockchain will be faster thanks to technology that divides nodes into thinner shards.
The mission of Ethereum is not only to substitute money but to use blockchain technology to decentralize services and products.
The hype over Ethereum begin in 2017 when many investors contributed funds to the platform was perceived as a global funding mechanism.
A new stage in Ethereum named decentralized finance, begin catching interest in 2020, to form automated financial services that will function in principle as a bank, but without the intermediary.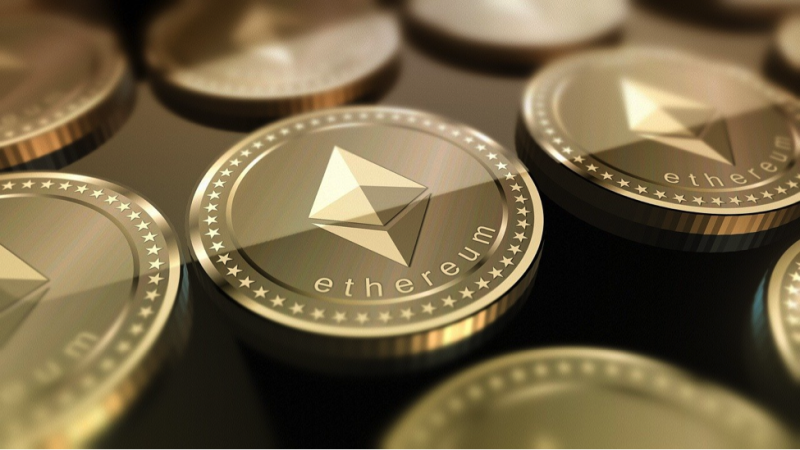 Proof of Work vs. Proof of Stake
Both blockchains use different verification methods. Cardano implements a proof of stake system to confirm transactions. The proof of stake system uses validators who lock up ADA for the chance to verify transactions and receive block rewards.
With proof of work, Ethereum relies on upon to complete transactions. This method implements the computing power to confirm transactions. Computers race to solve complicated math challenges.
This system uses huge quantities of energy. And blockchains that use proof of work have smaller throughput when compared with proof of stake. This reduces scalability for
Ethereum is something that's not the case with Cardano in the present form.
Cardano Is Cutting Ethereums Lead
Cardano is doing a two-prong approach in its development with the Cardano Settlement Layer managing transactions, and smart contracts, while the Cardano Computation Layer focuses on data storage for upcoming applications.
Cardano's blockchain implements protocols that make it possible for users to get rewards for validating transactions. And this is a big advantage over other cryptocurrencies that uses protocols that award prizes based on miners that resolve computational puzzles. Still, the fact that Cardono has narrowed the lead on Ethereum doesn't mean it will overtake Ethereum in the future.
Conclusion
As an investor, you are probably wondering which cryptocurrency is the best option. The thing about investing is that you don't always focus on the current value, but you try to forecast the future value of an asset.
And that's the point of our analyses, to show that Ethereum is currently the better performing technology. But also a more valuable asset from a market perception. However, Cardano is evolving fast and is catching up to the market leader.
It's always hard to predict the future, there are multiple factors that the beyond a trades contrail that can derail the market or a specific asset.
Ethereum's market capitalization is $442 billion, while Cardano's market cap is $45 billion, this reveals a big difference between the two. The road for Cardano is long, yet with its third-generation blockchain technology, it is in a position to challenge Ethereum and resolve several frequent blockchain problems. What's the better choice?
This depends on buyers' preferences, those that want security can go for Ethereum, while traders that what promising tokens can choose Cardano. Both Ethereum Cardano offer high-reward but high-risk options.
FAQs
Is Cardano Really Better than Ethereum?
From a market perspective, Cardano it's still not on equal footing with Ethereum, yet from a technology stance, it has many benefits that provide a better balance than its competitors.
Can Cardano be the Next Ethereum?
Some experts believe that Cardano will be able to overtake Ethereum and emerge as a leading blockchain technology that will support smart contracts and decentralized finance.
Is Cardano the Ethereum Killer?
At the moment, Cardano isn't considered a killer of Ethereum, but the potential for future dominance is there.
Why Choose Cardano over Ethereum?
Cardano can offer a better return on investment in the future, with its steady development it will carve a chunk of the cryptocurrency market. And with new success, its value will rise, and automatically your investment will be more profitable. Of course, this gets based on the premise that everything goes as planned. Remember there is always a risk.