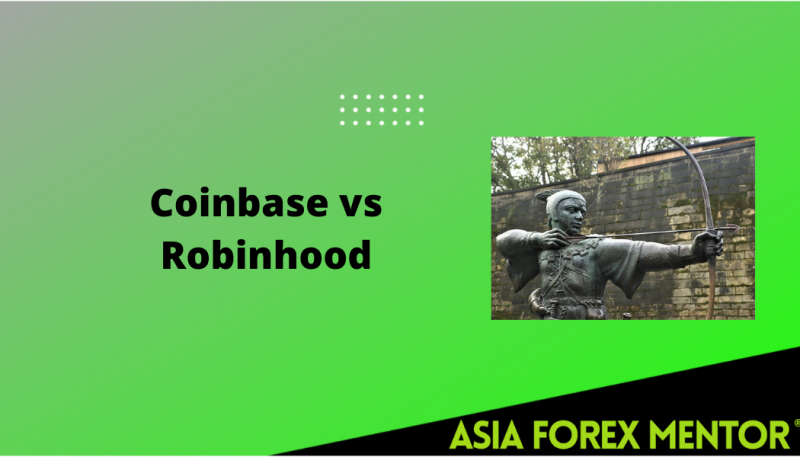 Cryptocurrency has gained a reputation as a quick-to-riches scheme. For the past few years, investors have been riding the hype surrounding digital coins and making significant profits by speculating in the market as the value of the assets has been on a steady upward trajectory.
However, trading any type of commodity depends on having a platform where you can exchange an asset. And in the crypto sphere, Robinhood and Coinbase have emerged as popular options for cryptocurrency trading.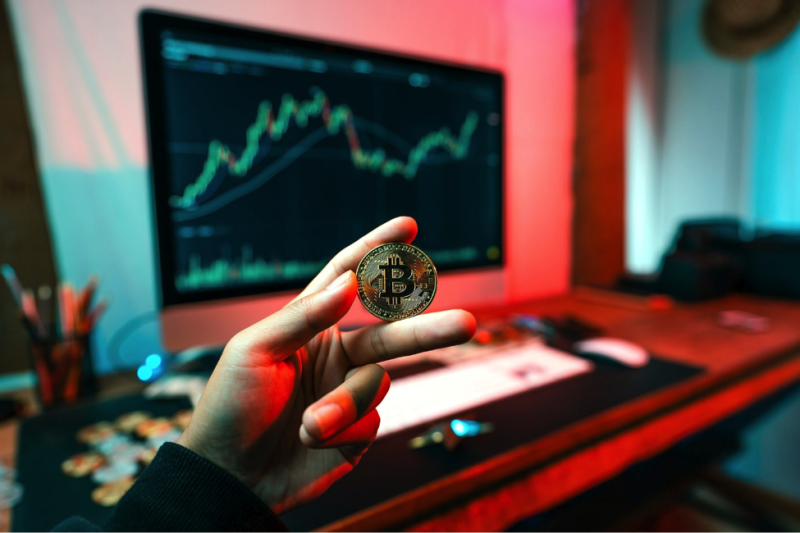 And when faced with choices, the inescapable question arises, which option is better? To be more precise the question should get formulated to address your personal preferences. There is no definitive option for every profiles of investors. We can compare both options and deduce which one outperforms the other in separate categories.
Although it should get noted that Coinbase and Robinhood overlap in some aspects, both are crypto trading apps that enable traders to purchase and sell stocks, cryptocurrencies, ETFs, and options.
Also Read: How to Transfer Stocks from Robinhood
Contents
How Do Cryptocurrency Exchanges Work?
Crypto exchanges facilitate cryptocurrencies trading and other commodities. The concept of cryptocurrency exchange shares similarities with a stock exchange. However, there are variations, they are no direct copies of one another.
Unlike the regulations present in stock markets, where investors get limited on the number of trades they can make in a week, crypto exchanges have no day trade regulations. This allows traders with sufficient funds to pay the fees for transactions and trade as frequently as they want.
Plus, cryptocurrency exchanges work constantly, something that is not possible in stock exchanges. In the case of the latter, it is active during workdays while the market is open, which is during standard work hours. But also slightly before the opening bell, and after the closing of the trading session.
What are Coinbase and Robinhood?
As cryptocurrency exchanges Coinbase and Robinhood allow traders to purchase, sell, and store assets on mobile devices. It's also possible to use the platforms on laptops and desktop computers. The two platforms offer a gateway to cryptocurrency markets, but each has its unique take on the concept.
Coinbase is a popular brand in the US cryptocurrency exchange and the preferred platform for novice traders that plan to invest in crypto. The reason for gravitating towards Coinbase is the extensive number of cryptocurrencies. The company was founded in 2012 and incorporates 57 various types of cryptocurrencies. With well-known Ethereum and Bitcoin, but also Tether and Litecoin.
Actually, there are several versions of the app that target different customers. Veteran investors can benefit from Coinbase Pro, while institutions can harness the potential of Coinbase Custody. Plus there is a proprietary USD coin called stablecoin.
On the opposite side of our review, there is Robinhood, founded in 2013, and is part of Robinhood Financial LLC, which mainly focuses on stock, options, and ETF trading services. But also incorporates Robinhood Crypto LLC which allows users to trade in the cryptocurrency marketplace.
Robinhood shares a quality with Coinbase from the aspect that both are practical for beginners, without experience in the market, and handling software that enables trading. And the absence of commission is an attractive benefit when crypto trading or investing in the options ETFs and stocks.
User-Friendly Interface
Any type of product and service depends on a large base of clients to achieve profitability, and by making their apps fast and intuitive, both Coinbase and Robinhood manage to attract traders. The increased transaction volume translates into more revenue because more traders are buying and selling through the platforms.
That's why both apps offer a streamlined interface that eliminates any obstacles that can complicate the navigation and reduce the entire process to a few clicks in a well-organized app menu.
There is a school of thought that a basic approach doesn't create a safe environment for novice traders engaged in a market with volatile assets.
Robinhood looks like a strip-down version of an advanced platform, in a good sense. And if you want to go a step forward, you can use Coinbase Pro, which leaves an impression of bordering an intermediate-to-advanced platform. Traders who feel they are not at that level can use Coinbase as a more basic version but requires payment of fees.
Crypto Capabilities
When debating which app is better for crypto, some industry experts think it's pointless to discuss the topic when Coinbase primarily focuses on cryptocurrencies, and Robinhood can get described as a broker that dabbles in cryptocurrency.
Traders get the full package with Coinbase, which provides personal and hosted wallets, and cryptocurrency brokerage and exchange.
With Coinbase, investors can purchase crypto with cash and store the digital coins on the hosted wallet. Alternatively, traders can use a personal Coinbase wallet that functions independently from the app.
Investors interested in making their crypto work for them, by making transactions can use the Coinbase Pro exchange and trade the coins deposited in their wallets at reduced fees.
Robinhood was originally more limiting, not allowing coins to get sent out of the app, or received from an outside wallet. The only way to make money with the platform is by following price fluctuations and converting the USD into crypto, and back again to make earnings from the difference.
But last year, the company incorporated crypto wallets in an attempt to broaden its services and equal the playing field with the competition.
Available Coins
Coinbase enables trading in over 90 various cryptocurrencies, which includes popular brands like Bitcoin, Cardano, Ethereum, Dogecoin, Solana, and more. Chances are traders will always be able to find the type of crypt they are hoping to trade, and even discover new options. The platform offers plenty of smaller digital currencies.
Robinhood offers a more limited supply of crypto, and this is a big drawback of the platform. It focuses on Bitcoin and its variations but also Litecoin, Dogecoin, and a couple of Ethereum types. But the app provides traders a steady stream of real-time data on the specified cryptos and nine other types of cryptocurrency.
The company plans to improve the portfolio of digital coins, however, the extent and speed of implementing this plan are still not fully apparent, especially if you consider that the company works primarily with more traditional assets such as securities and stocks.
Security
Security is a priority any time financial assets are in question. Deciding which app is the safer option is a tricky issue. Companies are not in the habit of revealing their weaknesses and cases of security breaches. This makes it difficult to make a fair and comprehensive assessment of the security capacities between Robinhood and Coinbase.
Coinbase has been vocal with claims that it has never experienced a hack. This is doubtful if the circulating information about security issues in the first years is true.
The opportunity for users to withdraw cryptocurrencies and migrate them into a personal wallet opens them to hackers that can easily steal the funds and get away with it.
Robinhood is not immune to problems with security, there have been several cases over the years, but considering they function in a more traditional financial system that allows the reversal of transactions.
It's easier to look over the deficiencies if you know they can get fixed. From a security aspect, Robinhood is a better choice for new investors, and experienced users can opt for Coinbase, which provides more control and reduces third-party risk.
Also Read: A Complete Coinbase Review 2022
Registration
Signing up on any platform starts with the user providing basic personal information. However, both apps require identity verification, and setting up a Robinhood account is less in demand with a security number being the only condition, while Coinbase permits transactions up to nine thousand dollars with a phone number.
Traders that want to over that amount will have to provide a photo of themselves holding an official ID document.
a style="font-size: revert; font-family: -apple-system, BlinkMacSystemFont, 'Segoe UI', Roboto, Oxygen-Sans, Ubuntu, Cantarell, 'Helvetica Neue', sans-serif;" href="#contents">Back to top
Fees
The cost of doing business is a key factor for traders, and it's one of the first things they inspect when deciding which platform to use for crypto or stock trading. From a fee perspective, Robinhood has a slight edge over Coinbase.
With the reduced expense, or to be more accurate the non-existent fees for buying cryptocurrencies. Investors can purchase and sell crypto when they want without fees. But they will have to pay the spread.
We should mention that the Securities and Exchange Commission found in 2020, that Robinhood offered inferior prices for trades that damaged clients' prospects for earning bigger profits. The interesting thing is that the investigation primarily focused on marketing and not crypto trades. Robinhood settled the charges.
The fee structure on Coinbase is varying concerning the amount trader's purchase in U.S. dollars and the method of payment. If a trader uses a debit card to buy Ethereum that amounts to a 3.99% fee.
When paying from a bank account, that fee is a flat $2.99. For cryptocurrency purchases and sales, Coinbase charges a half a percentage spread, but it can change in response to market fluctuations.
Fees are a more complex aspect of Coinbase and in some aspects an outdated method to pay per trade, something most brokerages have to abandon several years ago. At the beginning of 2022, Coinbase began using direct deposit making it possible to allocate a part of their salary to their Coinbase account.
Key Features
A one-stop shop is a term many companies use to advertise the ease with which clients can use a service. And Robinhood enables investors to perform their trading activities completely from the app. This is not common in the cryptocurrency exchange market.
But the crypto selection is limited, and this is not a problem for traders working in a traditional market without investing a large amount of money.
Coinbase focuses on the easy integration of new users into the ecosystem. For beginners, it may not be the best option. Yet the level of control over cryptocurrency assets cannot get overlooked.
Demo Accounts
Education is not only theoretical, it can get done practically by simulating trading activities. The best way to do that is with demo accounts. In the investing community, it's called a paper trading account. This is a great way, not just to learn the basics, but to experiment with new strategies and figure out what works and how to improve the trading concepts.
Sadly both apps under scrutiny in our review do not offer demo accounts. This is a big minus for Coinbase and Robinhood. The lack of demo accounts prevents new users to get a better understanding of the features without risking funds and incurring losses.
Advantages and Disadvantages
Investment strategies depend on appropriate tools to enable the accomplishment of the set objectives, and with Robinhood Coinbase traders access crypto assets in a professional method. Both make trading cryptocurrencies possible but they excel in some aspects and have drawbacks in others.
Coinbase
As a cryptocurrency exchange, Coinbase uses an open financial system that facilitates the conversion of fiat currencies into cryptocurrencies via its mobile app.
Let's inspect some of the pros and cons of Coinbase.
Pros:
Tutorials educate users about crypto;
50+ cryptocurrencies;
Several payment and withdrawal options;
The measured approach of deciding which coins to incorporate;
Suitable for both beginners and experienced crypto-traders;
Cons:
Every feature is available only in Coinbase Pro;
Limited customer support service;
Inability to deal with huge trading volume;
Two dollars is the minimum order;
Robinhood
Small investors have difficulties working with fees and Robinhood alleviates this burden by doing away with trading commissions. The company offers securities, stocks, and cryptocurrency trading.
Let's see the pros and cons of Robinhood;
Pros:
Traditional stocks get traded;
Commission-free trading;
Accessible on mobile;
Streamlined interface;
Small interest for margin trading;
No minimum deposit;
Cons:
Not possible to buy crypto with borrowed funds;
Provides only seven cryptocurrencies;
Reduced altcoin options;
Users can't withdraw crypto from the exchange;
Coinbase vs Robinhood Customer Service
Customer service is a frequently overlooked aspect of app performance and something that is not valued until a problem arises. Traders depend on professional and knowledgeable customer support agents that can expediently resolve issues they may be facing with the app that can endanger assets.
Coinbase support is available via email, where traders can choose the relevant category and describe the problem. The secondary option is the automated phone number. Which is a type of fail-safe switch that can get used to deactivate a crypto account if there is a security breach. The app is present on social media, using Twitter to update the customer.
Robinhood follows the same pattern for communication channels relating to customer services. The only option is email, there is no live chat or a phone number. Another problem is that response is not fast, traders can wait up to a day for feedback concerning the specified problem in the message that was sent via the official email system.
Final Verdict
The breakdown of the best features and the disadvantages of Coinbase and Robinhood creates a better perspective for which option is the better trading platform. When selecting advisory or brokerage services the best investment advice is to focus on personal objectives and preferences. Do not only compare the capacities of both apps and make a decision based on which outrank the other. But chose the platform that fits your strategy.
From the analysis of Robinhood vs Coinbase, it's obvious the two platforms have similarities. The user-friendly interface, security features, and Bitcoin access. Frequently small differences can be the deciding factor that can steer a decision.
Robinhood mobile app is a solid choice when trading Bitcoin, Ethereum, and other popular digital coins and transacting in US dollars. However, if planning to trade in volume and have an overview of trade activity and orders with lower fees, in that case, Coinbase Pro is a great option. Whichever app you select it's crucial to remember cryptocurrencies are a risky asset to trade. A platform is a tool that enables the transaction and more features are always preferred by that who need to get a balance with fees and the trading strategy you plan to implement in the market.
FAQs
Who is better Robinhood or Coinbase?
Choices are subjective, and the point of compassion's reviews for trading apps is to put things into perspective by looking into which areas a certain platform offers better options. Robinhood is a great platform for beginners and Coinbase is more appropriate for intermediate traders that benefit from the larger catalog of cryptocurrency, but the fees can be a problem something that is absent in Robinhood.
Why are prices different on Coinbase vs Robinhood?
Robinhood does not charge any fees except on the spread. The structure for fees on Coinbase is complex, although the company is making efforts to simplify the approach and offer more benefits for investors.
Why you shouldn't use Robinhood for crypto?
Robinhood works with a more traditional financial system and gets perceived as a platform that uses crypto as a side gig, not making the asset its main focus. If planning to invest more seriously in cryptocurrency then the platform can limit the potential, but it's a solid option for novice traders to learn the basics without incurring large costs.
Is it safe to buy crypto on Robinhood?
In the past there have been some concerns around the security offered by Robinhood, but generally, it's a safe app that protects investors' crypto assets from unauthorized access that can result in stealing the assets.