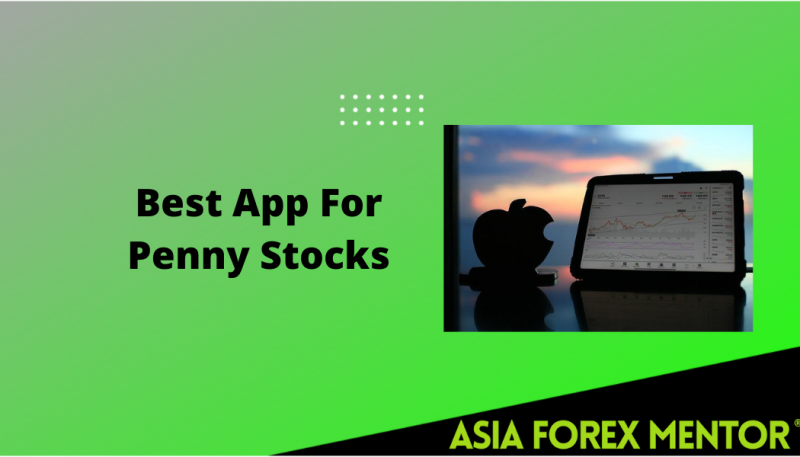 Also Read: What Are The Best Mid Cap Stocks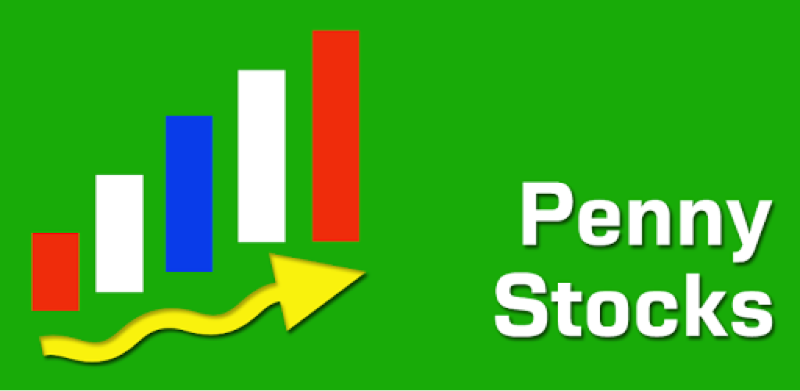 Contents
Understanding Penny Stocks
Investing in penny stocks is like going on a rollercoaster ride; there are ups and downs. Some days come with reasonable profits while others come with losses. Nevertheless, it is a good way to start your investment journey. Brace yourself for every economic condition that might affect your stock and build your tolerance level to avoid an emotional downcast.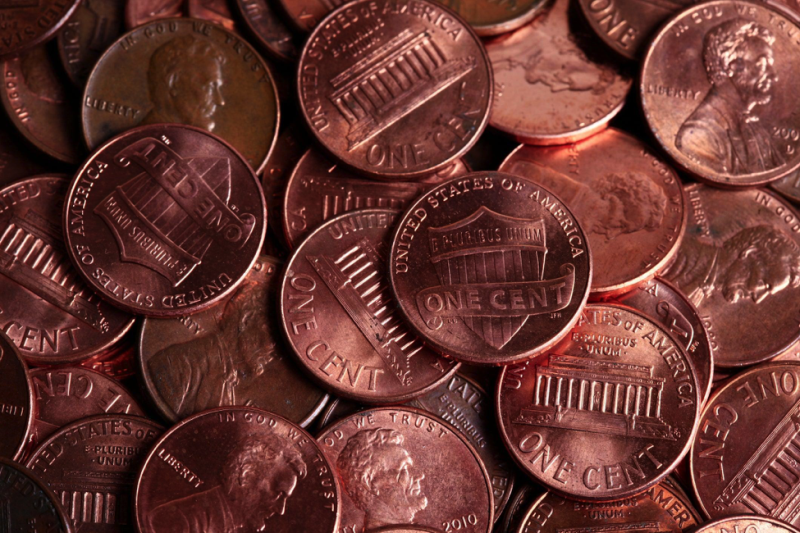 Due to the low capital needed to start the investment journey, penny stocks have been getting a lot of attention. It is important to note that this category of stocks is unpredictable, so your investments returns might be hard to speculate. Many investors search for the best method for investing in penny stocks because they are set to spend little for a high volume of shares. They do this with the hopes of landing excellent profit when the stock begins to perform well.
Those interested in purchasing and keeping an eye on their stocks at their convenience are in luck because there are avenues for such. A Penny stock trading app is the best way to go. On the app, you have the opportunity of picking stocks with the best potential through analysis and quotes that will help you manage risks.
On your smartphone, you can monitor your stocks and trades, get spot analysis, and real-time alerts, utilize data for streaming, and execute trades to your advantage as quickly as possible. Note that there are disparities between the penny stock trading apps. Without the right qualities, your penny stock trading app can put you in the wrong direction. Therefore, we have put together the best trading penny stocks apps for you.
How Does Penny Stock Work?
As stated earlier, penny stocks are like other stocks you know but they come with such risks. These stocks are shares from small companies without attraction or attention. Since the share price of these companies is quite low, and their market cap is low as well, it is difficult to make predictions and speculations. These companies have only a little information because they're not mandated to file any information about themselves to the Securities and Exchange Commission (SEC).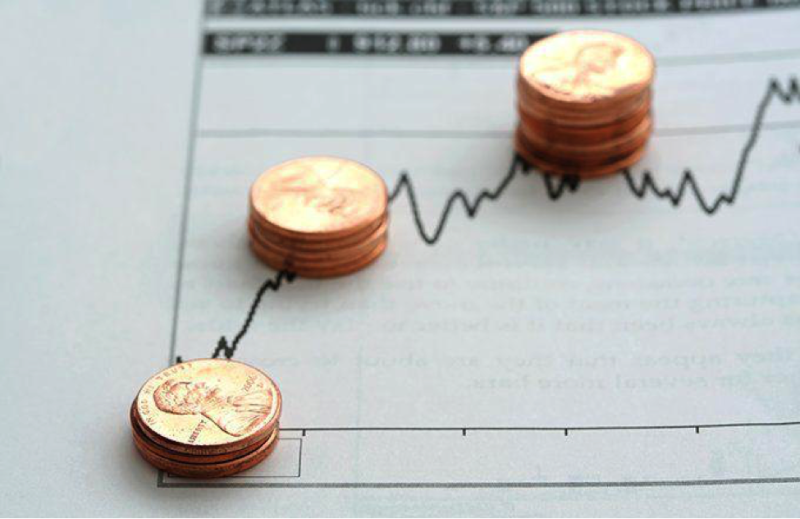 Without information from SEC, it would be difficult for you to make insightful decisions about these penny stocks. Your investment in the penny stock will be based on just hearsay. Since these stocks are referred to as penny stocks, they are investments that cannot be liquidated and only a few people trade the stocks. Note that it is difficult to find a buyer for these stocks due to the liquidity that cannot be easily achieved. Investors might be compelled to sell their shares at a disapproving price due to the liquidity issues.
Take note of stock manipulators who have a great number of penny stocks when the prices are low. This set of people do all they can to inflate the prices of those stocks by telling incomplete information and statements about the stocks.
The Merits and Demerits of Penny Stocks
Every penny stock has its advantage and disadvantage; so, it is best you're kept abreast with such information in order to make the right decisions at all times. Check out the merits and demerits of penny stocks.
Merits
They're low-priced
As the name implies, it is expected that these stocks are cheap and can be bought with pennies. For a small amount of money, investors can buy large shares. Investors can purchase a company's stock for as low as $0.20 per share and make reasonable profits when the shares go up.
Volatility rate
Penny stocks are highly volatile, hence they grow fast within a short period. Regular stocks are quite different from this in the sense that their growth rates are quite slow-paced.
Demerits
Loss of money
As much as the volatility of penny stocks appeals to you, take note of the risks involved. Although you can make money quite easily, you can also lose it easily. Also, investors will find it difficult to cash out their ROIs because the stocks have low liquidity.
High fraud rate
Due to the unstable nature of penny stocks, there have been cases of fraud whereby the price of stocks pumps and dumps. These fraudsters try their best to inflate the price of shares artificially, only to dump it when they make a profit by selling out.
Small companies
Penny stocks are shares owned by small companies with little or no value. With the quality of the companies, investors should expect seasonal losses. These companies are not profitable enough to maintain their values. They sometimes focus on products with lots of competitors or products that are not in demand anymore.
Also Read: Best Day Trading Stocks For The Biggest Profits
Features of a Penny Stock App
With the number of penny stock apps available, it is important to take caution before choosing the best for you. Make a list of all the qualities you desire in a penny stock app and tick your boxes as you make your assessment. In other for your trading need to be met, we have selected a few features that a penny stock app should possess, take out time to go through them.
The user experience
The user experience will differ according to investors; both beginners and experienced investors will react differently to the app. Before getting the best app for you, confirm the type of investor you are. Every app must be easy to use, that way you have a smooth experience. Check out the customer support and reviews of the apps you have chosen before making a choice. Read through the customer review to know what other investors think about the app. Social media is another way to judge the user experience of the app. Make use of every avenue at your disposal.
Low fees and commissions
A lot of trading platforms attach extra fees for every activity carried out on the platform. Before choosing an app for you, review every fee and commission associated with the app. Lookout for trading apps with flat-fee trades rather than those with per-share rates. Avoid those with multiple fees like data fees, monthly fees for the platform, and so on. This way you can save up and enjoy your profits in the long run.
A wide range of penny stocks
Not all exchanges have a good variety of penny stocks at their disposal. So, it is important that investors take note of the range of penny stocks available to them on the app. With varieties of a penny stock at your disposal, you can avoid choosing the very common ones and check out the others. This way you utilize every opportunity that presents itself.
Credibility
The credibility of an app is very essential when it comes to making choices. Make sure that the app is accredited and that you have enough reviews to make a judgment. Look out for its advocate and search for credentials. This information would help you trust the platform in which you're investing your money.
Best Penny Stock Trading Apps
Robinhood
Robinhood was founded in 2013 as a mobile trading platform for millions of young investors. The penny stock trading app charges zero commission to traders. Robinhood is quite easy to use and instinctive at the same time. Beginner investors will find this app to their satisfaction as it helps them start their investment journey. Aside from stocks, there is free commission while trading options, gold, ETFs, and cryptocurrency. Note that you would not get the extra tools that expert traders make use of. However, you get primary tools for market research and real-time quotes.
Beginning investors would also have the capability to track watchlists and trades as well. The best part of trading with Robinhood is that you do not need a minimum deposit before setting up your account. When your account is opened, Robinhood will deposit a share of stock in it.
It is worthy of note that pink sheet and OTC stocks are not available to trade. The mobile app is fully armed for trading unlike the web platform of Robinhood. These are the downsides of the Robinhood platform.
Pros
Absence of minimum deposit
Over 5,000 stocks to choose from
Absence of annual or monthly app maintenance fee
No commission on buying and selling of stocks
Over ten million users
Cons
Pink Sheets and OTC penny stocks are unavailable
Less than 500 foreign stocks
Limitations of the web platform
Fees
International and domestic wire fees are not present
No commission on trading stocks, options, and ETFs
The domestic check fee is $25 while the account transfer fee is $75
eToro
eToro is a widely successful stock trading app known to trade penny stocks and has more than 12 million users. The platform was established in 2007 and is fully regulated, with authorizations from the CySEC, FCA, and ASIC.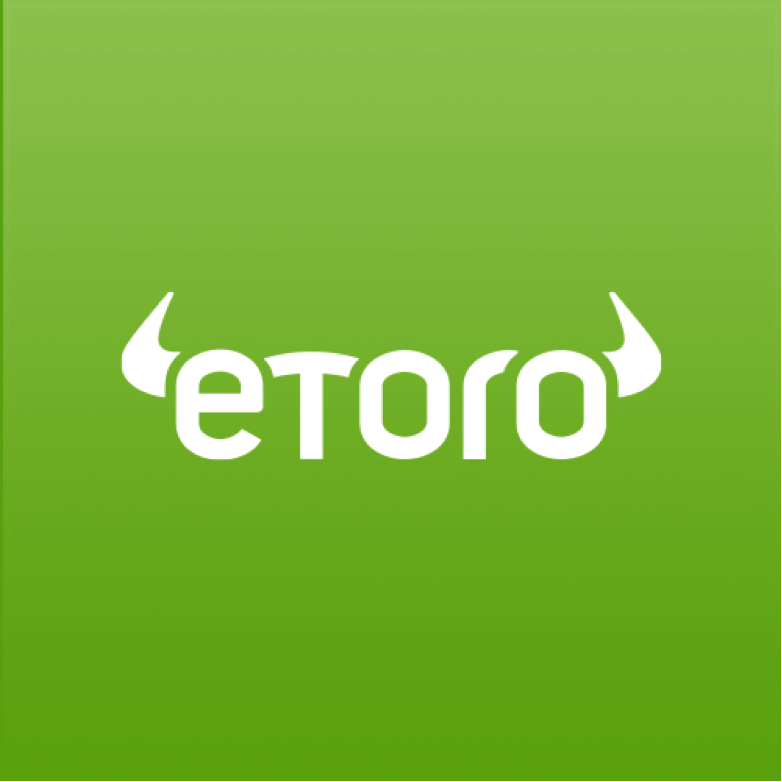 You can explore around 1,700 stocks across 17 exchanges, featuring most of those top stocks to purchase, by installing the eToro stock app, which is accessible on Apple and Android smartphones.
On the eToro application, there seem to be more than 150 ETFs, most of which are focused on small market cap penny stocks. This enables users to acquire varied and indirect access to your intended market.
Once more, users can exchange ETFs without having to pay any compensation. Copy Trading is also available in the eToro stock application. This allows users to find an investor with a proven history of consistently profitable trades and then replicate their trades exactly. You don't have to pay anything to do this.
Pros
Licensed by ASIC, CySEC, and FCA.
Social Trading and Copy Trading.
Leverage trade Contract of Differences and Buy stocks.
Customized eToro account with the ability to set up trading price notifications.
Cons
Not for skilled traders who enjoy performing technical analysis.
Some feature a restricted to non-US clients.
Fees
No commission-free trading
No share trading fee
No ongoing fee or subscription fee
Charles SCHWAB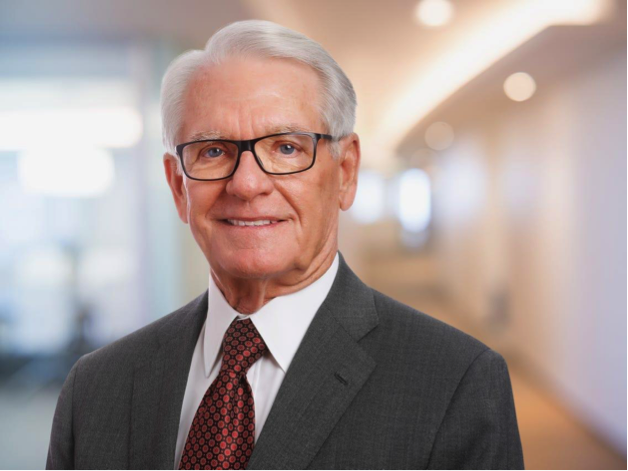 The Charles SCHWAB platform was founded in 1971. It finds joy in providing customers with only the best experience in investment. The platform offers low-cost investment and trading, great customer service, and technological innovation.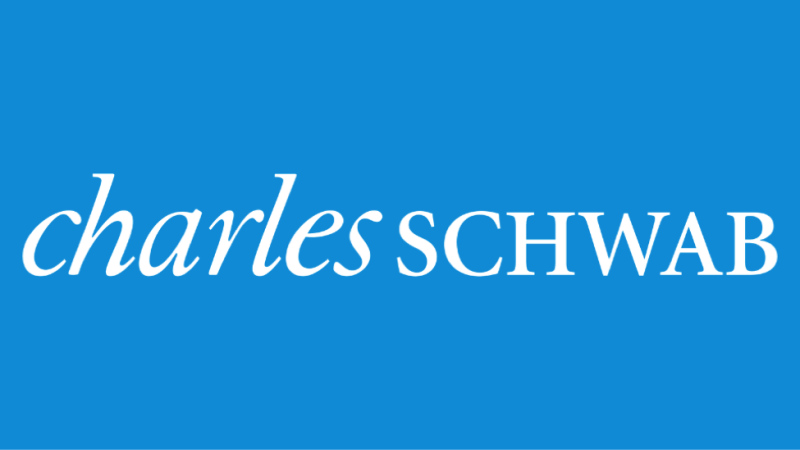 The mobile app has been regarded as dynamic because it provides educational resources and world-class research. As an investor in penny stocks, you can rest assured that all the features you desire are right there for you.
Aside from the low-cost charge on investment, Charles SCHWAB has a zero-commission policy on stock trades, penny stock inclusive. With the mobile app, customers on this platform can access all services.
Customers will also find reports and features on the app to their satisfaction. One of the best parts of using the app is access to hundreds of penny stocks that are traded on several exchanges. This platform also has the pink sheets and OTC penny stocks available.
With your mobile devices, you can make trades, manage your investments, get quotes, and track your positions on trades. You can also use the StreetSmart platform to carry out exhaustive analysis and research.
Pros
Great customer service
No account minimums and no commissions on stock trading and ETF
Educational tools, and research facilities
Access to OTC and pink sheets penny stock
Cons
Not user friendly
Unlike its competitors, margin rates are expensive
Too many resources and tools
Fees
Free commission and fees on ETF, OTC, and equity trades
Your margin rates depend on your account balance
A fee of $0.65 is paid per contract for options
TD Ameritrade
TD Ameritrade has been providing industry-leading technology solutions with the finest in instruments, data, and authentic streaming data, and has been supporting its users since 1975. Its mobile and desktop trading app is no exception, hence why it's our top choice for the best penny stock trading app.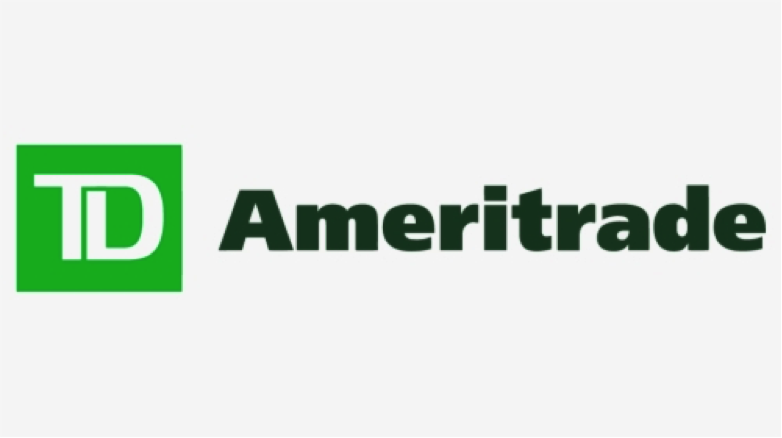 This app is perfect for passive investors or anyone who is just getting started in the world of investing and just wants access to a broad variety of investment options.
Pros
Beginner's instructional resources are available.
The user interface is very customizable.
Cons
There are no fractional shares available.
Account costs are higher than those charged by certain rivals.
Fees
$6.95 per OTC stock trades
On non-OTC stocks, there are no charges.
The cost of a 50-option contract order is $32.50.
A $75 fee is charged for exporting a whole account, $25 for wire transfers, and $25 for live broker services.
TradeStation
TradeStation is another excellent stockbroker for penny stock trading. It is developed for active traders, skilled traders, and professional asset managers.

You have the option of choosing between the TradeStation Select and TradeStation Go accounts. For mobile trades, neither account charges a fee. TS GO windows users, on the other hand, must pay a $10 fee on transactions.
The TS Select account is the most popular amongst penny stock traders since it gives you unlimited access to desktop and mobile trading. Nevertheless, you'll need to have $2,000 or more to start off with TS Select. Up to 10,000 shares are held for free, thereafter which you will be charged $0.005 per share.
The TradeStation program is very practical for penny stock traders who really can afford the cost, providing a terrific user experience and assured access to vital free data streams. These characteristics make it simple for you to do analysis and trade in a matter of seconds.
Pros
Mobile transactions are free of fees, and some account options allow you to store up to 10,000 commission-free stocks.
Cons
The initial cost of TS Select is $2,000, and commission rates for TS GO Desktop customers are $10 per trade.
Fees
TS Select has a $2,000 beginning price and a $.005 per share price when 10,000 shares have been kept.
Webull
Webull, which was founded in 2017, is a handy trading platform that offers a range of free services. The platform is intended for experienced traders who want to keep an eye on the markets without needing to pay fees on their trades. In contrast to other brokerage firms, Webull targets a smaller demographic of investors who prefer a more participatory approach to investment management. Webull has also made the account setup procedure simple, allowing traders to begin their investing adventure is only just a few clicks.
Pros
No commission is charged on exchanges.
Account creation is simple, and there are no account minimum costs.
The software is simple to use and offers a variety of capabilities.
Cons
On their cash holdings, investors get no interest.
Portfolio management solutions are inadequate.
Mutual funds, fixed income, futures contracts, and foreign currency are not available.
Fees
Foreign wire transfer charges are $12.5, while domestic (US) wire transfer fees are $8.
Foreign withdrawals are $40 while Withdrawals in the United States are $25
Interactive Brokers
When it involves providing the cheapest access to the broadest worldwide variety of goods and marketplaces, Interactive Brokers stands apart.
Active traders and investors from more than 200 nations and territories invest internationally in Securities, Derivatives, Futures, Foreign exchange, Treasuries, and Trusts from a single unified account at the lowest possible cost, making it the specialist's entrance to the world's largest marketplaces.
Pros
Outstanding efficiency and cost-cutting tools
Low-interest rates on margins
Asset classifications are quite diverse.
Cons
Accounts that have been inactive for a long time may be subject to fees.
It is not intended for novice investors.
Fees
Standard per-share cost of $0.005 on a $1 minimum transaction
Maintenance fees may be imposed on PRO accounts owing to idleness.
E*Trade
E*TRADE provides penny stock traders with a variety of high-quality trading systems, including online, windows pc, and mobile applications. Most conventional traders like a trading platform that has a solid feel to it, if you're one of them, you'll like Power E*TRADE's desktop edition.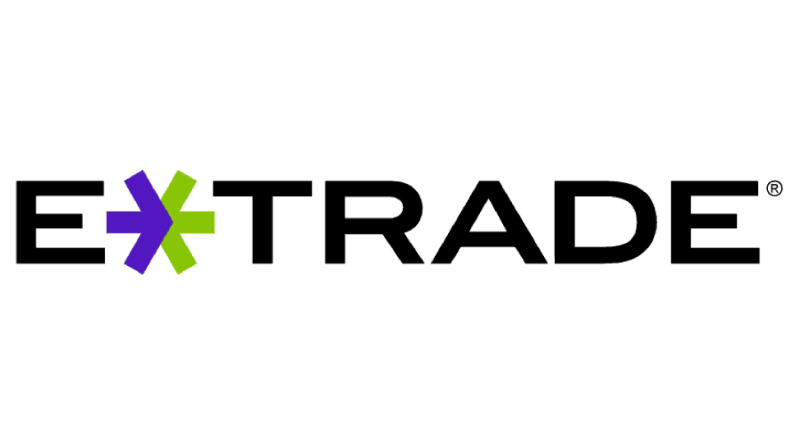 If you like the digital app, you may choose between the Power E*TRADE basic version and the normal E*TRADE application. In any case, the mobile application provides both pros and novice traders with a distinctive and flawless trading experience.
Pros
There are no commission fees or minimum value payments.
All active and passive investors can benefit from these techniques.
Power E*TRADE is a Wall Street trading market that is more conventional.
Cons
Fees on options transactions are too expensive for passive investors.
There are no foreign exchanges available.
Fees
A split withdrawal out of the account costs $25, while a complete transfer costs $75.
Outgoing transfers are charged a $25 cost, foreign wire transfers are charged a $25 price, and payments are charged a $10 fee.
Fidelity
This platform is perfect for people who are interested in penny stock study and discovering fresh penny stock growth prospects. Furthermore, through Fidelity's Active Trader Pro system, this software features analytical tools, allowing users to access a wealth of information. It also has a stock screener that includes over 140 criteria.

Pros
There are no commissions or deposit minimums.
A well-known corporation
Low expenses and a wide range of training opportunities
Cons
People from countries other than the United States are not eligible to create an account.
Futures, commodities, and cryptocurrencies are not available.
There is no live streaming news available.
Fees
Options, ETFs, OTCBB transactions, and stock trades are all commission-free.
Fees for live brokers are $32.95 for each trade.
There are no charges for idleness, account termination, or local wire transfers.
Final Thoughts
Using the best feature from the mobile App list in a single app you can get the Charles Schwab penny stock trading app.
It also offers an extremely intuitive interface, excellent resources, world-class research capabilities, and the user experience is superb. Schwab Mobile app users can get the entire service for free. The Schwab platform makes it easy to discover and analyze potential penny stock stocks.
Every app listed in this piece is unique in its own form and way. Take your time to go through the features, pros, cons, and fees discussed above before making your choice. You have the freedom of using more than one trading app.
Whatever your choice may be, note that these apps have been well evaluated and you cannot go wrong with them. Keep in mind that penny stocks are risky and only investors with a high tolerance for risks can pull through every risk and circumstance that might arise.
FAQs
What is the best penny stock trading app?
The best overall is Robinhood; it is a good choice for beginner investors. For user experience, investors should look towards TD Ameritrade. For the most effective tool and resource, e*trade is the best for investors.
Can I get rich from penny stocks?
Penny stock is far riskier than the listed stock and may become manipulable at any given time. Several penny shares can nevertheless represent diamonds, with an unrivaled profit opportunity.
Is Robinhood good for penny stocks?
Robinhood supports the sale of OTC stock. Robinhood's only penny stock support is stock traded on NASDAQ.
What is the best scanner for penny stocks?
There are several scanners for penny stocks but some of the best scanners for penny stock include Fidelity stock screenings, MorningStar stock, Marketwatch, CBNC stock screening service, FinViz Penny Stock Screener, Yahoo Finance Penny Stock Screener and StockToTrade screener among others.