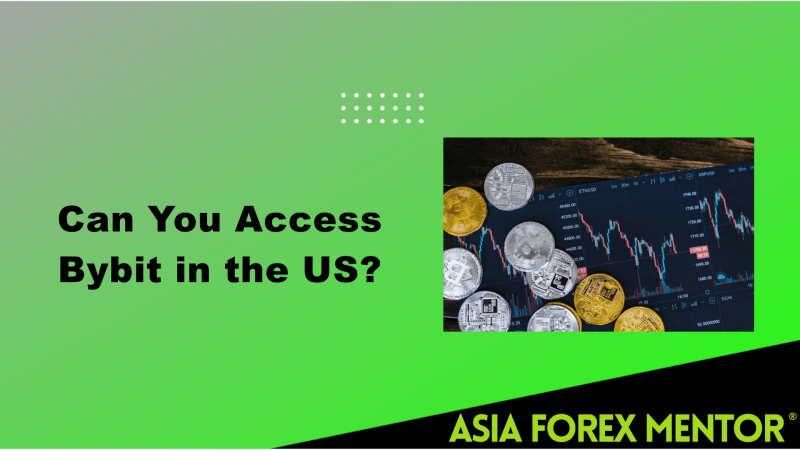 Chances are you live in (or just traveled to) the US and tried to use your favorite crypto trading app only to see the notice, "Your IP is restricted and you cannot use Bybit to sell, buy, store, or trade cryptocurrencies." So now you're wondering what's happening and whether or not you can find a way around this hindrance.
Well, fret not! That's what we're here to help you out with today. In this detailed article, we'll take a look at everything, from why you're having issues accessing Bybit in the US, whether it's legal to find a way around the restriction, and options you can explore to attain your goal. Without further ado, let's jump right into it.
Also Read: Market Making – Who Are Market Makers, And How Do They Make Money From Stock Exchanges?
Contents
Can You Access Bybit in the US?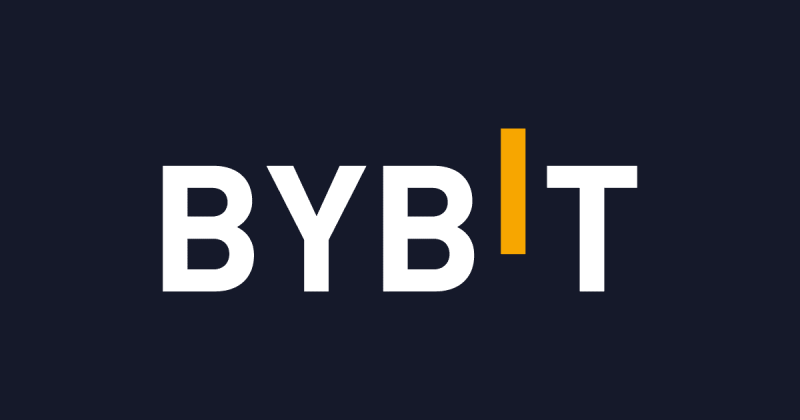 The short answer is No, you cannot. The long answer is yes, and an even longer answer is Maybe you can. The correct answer, however, is, Yes, if you're dedicated to using the platform. That's all we'll be reviewing in this detailed guide.
In recent years, the American government has been cracking down on crypto regulations, which has made it tough for citizens to trade in the market. This is problematic in lots of ways as it has cost tax-paying, law-abiding citizens potential profits and prevented them from exploring their trading careers.
So, are you a crypto trader who wishes to trade crypto on Bybit from the US? Well, sorry, because it's restricted to use Bybit from the US and a few other countries, like the United Kingdom. But don't you worry! Today, I'll show you how to get around this restriction and gain access.
But first, I know you must be wondering…
Why is Bybit Banned in the US?
Is Bybit restricted? No! The policy to not serve American residents is wholly Bybit's decision, made of their own accord, mainly due to non-sensical anti-money laundering regulations and seemingly sporadic, random actions taken by the Security and Exchange Commission (SEC.)
A great example is the fact the US doesn't have a territorial tax system and instead uses a citizen-based tax system. Other nations have a territorial-based tax system. So, for instance, if a green card holder or American citizen lives overseas, he or she is still required to file taxes in the USA (just with certain deductions allowed.)
In other countries, however, if a citizen of a different nation lives overseas, he is required to pay 0 taxes to his/her country since he/she doesn't live there anymore. So due to America's tax system, the IRS demands to monitor Americans and any money they have invested abroad. To do this, they force financial entities and banks worldwide to conform to reporting, failure to which the government will shut them down from accessing the American financial network.
Because of these reasons and more, these banks and companies in other nations simply decide to ban Americans and avoid all the bureaucratic and legal headaches of dealing with the country's laws.
The good news is that Bybit does allow crypto traders interested in using the platform to bypass their restrictions through the use of a VPN app. A VPN software (a virtual private network) works by changing their users' actual ip addresses with ones from the country of their choosing.
So, basically, a Bybit VPN will allow you to continue on Bybit while connecting from the United States as the VPN server network camouflages your actual location. In the next section of this article, we'll show you exactly how to do that and also recommend the best Bybit VPN you can try. We'll also take a look at whether or not it's safe to use a VPN connection while accessing Bybit or trading cryptocurrency.
How to Use and Access Bybit in the US?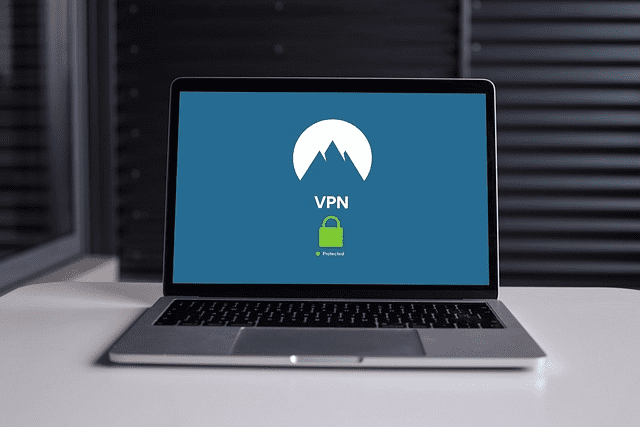 As we've already noted, if you'd like to access Bybit in America, you'll have to do it using a VPN server that'll encrypt your internet traffic and real ip address. So let's jump right in and see how you can access Bybit in the US using a virtual private network.
Step 1: Download and Install the Best Bybit VPN Service Provider
First things first, you'll need to find and download a VPN software. You can even find a free VPN out there, but most leading traders swear by ExpressVPN as the best Bybit VPN, thanks to its easy setup process and simple interface.
Once you've downloaded and installed the Bybit VPN service, open the program, and click "connect to the VPN server." You should then see a list of reliable VPN servers around the world you can connect to around the world. Pick a server located outside the USA and then log into your Bybit account.
Step 2: Register an Account (If You Didn't Have One Already)
If you do not have an account already, then you'll be prompted on the website to register for an account. Click on the "Create Account" button and follow the prompts that pop up. Remember to choose a strong password once you've entered your email address.
After filling in all the blank boxes on the pages, click the "Continue" button to proceed to the next step.
Step 3: Verify Your Identity
Next, the platform will prompt you to verify your identity. As such, enter your phone number and confirm the code that'll be sent to your mobile device. Click next, and you're ready to start trading on Bybit.
Now, regarding the best Bybit VPNs you should consider, the ones highly rated are ExpressVPN, AtlasVPN, and CyberGhost. With all of these, you'll get to select the plan strategy that best fits your budget and personal preferences, instant trading access, as well as a free trial period to see if the VPNs' large server network works for you.
And for those worried that they may be engaging in something illegal, fret not! Remember, it's only illegal for Bybit, the company, to operate in the US and that's why Bybit blocks users based in the country. IT'S NOT ILLEGAL FOR AMERICANS TO USE BYBIT or to use VPNs to unblock Bybit access.
Also important, as Bybit will let you know, you cannot use the platform to cash out your earnings to a bank located or registered in the US since it's a restricted nation. That said, you can transfer your crypto from Bybit to any US-based exchange (such as Kraken, for instance) and cash out using that method.
Also Read: What Is Interest Rate Parity: How to Maneuver Exchange Rates
Alternatives to Bybit Exchange in the USA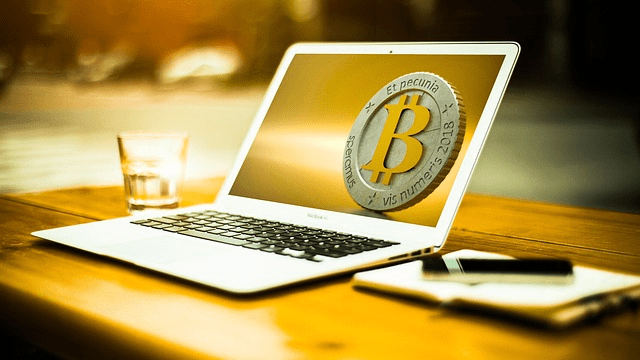 For the reasons indicated above (and in an effort to avoid all the hassle of dealing with VPNs), you may want to find a reliable alternative to Bybit USA. That's what we've dedicated this section of the guide to. Below, you'll find five alternatives to Bybit in the US.
That said, when picking your alternative crypto exchange from the list below to start trading crypto, it's essential to evaluate factors like robust security features, payment methods, trading fees, and supported crypto assets.
These are the same factors that I considered while picking this list of alternative crypto exchanges. Without further ado, let's jump right into it and look at the first alternative of Bybit in the US.
BitMart
The first alternative to Bybit USA you can consider is Bitmart. Founded in 2017, BitMart is one of the world's leading exchanges available in more than 180 countries, including the US. It allows users to sell, buy, store, and trade over 1,000 distinct tokens and digital currencies.
Regarding its legality, the cryptocurrency exchange is incorporated in the Cayman Islands and has established itself as one of the best crypto trading venues for both mid-cap and small cryptocurrency traders. As you'll see by the end of this section of the guide, BitMart offers more trading pairs and assets than almost all of its market-leading peers. So, if you're looking to invest in some obscure or newly launched crypto asset, you'll likely find it on this leading cryptocurrency exchange.
What's more? BitMart users will appreciate the Earn feature on BitMart that allows them to earn interest on all the crypto assets they hold with the cryptocurrency exchange. As a user, you'll also have access to trading fee discounts if you hold the cryptocurrency exchange's native token called BMX.
The only obvious dark spot in BitMart's otherwise spotless reputation is the security breach that the company suffered in December 2021. It resulted in the loss of $196 million in users' funds. That said, hacks are quite common with all leading cryptocurrency trading platforms and BitMart has promised that it'll reimburse all its users who lost money.
Gemini
Gemini was launched by brothers Cameron and Tyler Winklevoss in 2014 and currently stands out for how it's put a strong emphasis on compliance, security, and strict regulations. This New York-based cryptocurrency exchange has a hot wallet insurance that ensures all users' funds remain safe in case the company ever experiences a security breach. In addition to that, Gemini requires that users complete an identity verification process in an effort to reduce the potential of fraud on the platform.
Gemini also encourages all its users to use its two-factor authentication feature to secure their trading accounts and even offers them the option to approve and review devices used to log into the trading account. Another Gemini security feature that stands out is that it's SOC 2 certified, implying that 3rd party auditors have been allowed to test and verify the platform's compliance and security frameworks.
Also worth noting, Gemini was originally created with professional-grade traders in mind, explaining why it provides an advanced trading dashboard supporting more than 100 tokens and digital currencies. The company also offers its users cryptocurrency reward cards and permits them to pay for services and goods using crypto.
Crypto.com
Currently one of the leading global crypto exchanges, Crypto.com launched in 2016 and quickly established itself as a giant in the crypto space. It's currently available in 90+ countries and supports more than 250 crypto assets on its platform.
In addition to its large offering of supported crypto assets, crypto.com also offers its clients a vast digital assets ecosystem that includes its own blockchain (the Crypto.org Chain), yield-generating crypto products, a crypto visa card, and a native token known as CRO.
The thing that stands out the most when it comes to Crypto.com, however, it's the company's mobile device app, which offers a slightly watered-down version of their web-based platform. The exchange has placed a strong focus on ensuring they've built an application that provides the opportunity to trade a wide array of products as well as features that allow users to benefit from the crypto exchange's entire ecosystem on the go.
As a mobile app user, you'll also be able to sell, buy, trade, and earn interest on your cryptocurrencies.
Coinbase
Founded in 2012, Coinbase was originally created (like other crypto trading platforms at the time) to be a seamless avenue to store, sell, buy, and trade crypto. Fast forward to this day, and Coinbase has grown to become one of the biggest cryptocurrency exchanges in the world with a market value of more than $36 billion.
In the beginning, the crypto exchange was based in San Francisco but has since then been decentralized geographically. That means the company has no headquarters and is available in more than a hundred countries around the world.
What's more? Coinbase, like Bybit USA, stands out among crypto traders for its easy-to-use trading platform, a large number of supported digital assets (200+), security features, user-friendly trading experience for first-time crypto traders, and advanced features for experienced crypto traders. I'm also confident you'll love the feel and look of their online banking that most Coinbases users are taking advantage of already.
Kraken
Available in most of the world (including the US) and established in 2011, Kraken is among some of the most reputable crypto exchanges in the world at the moment. This San Francisco-based crypto exchange allows investors to store, sell, buy, and generally trade cryptocurrencies while charging you low trading fees on its expert-grade trading platform. The number of cryptocurrencies you can trade on the platform is a little over 185.
Early on in the days of the crypto realm, Kraken set itself up as the go-to company for crypto trading services, lived up to that expectations, and it still maintains its reputation as a professional and reliable avenue for crypto traders.