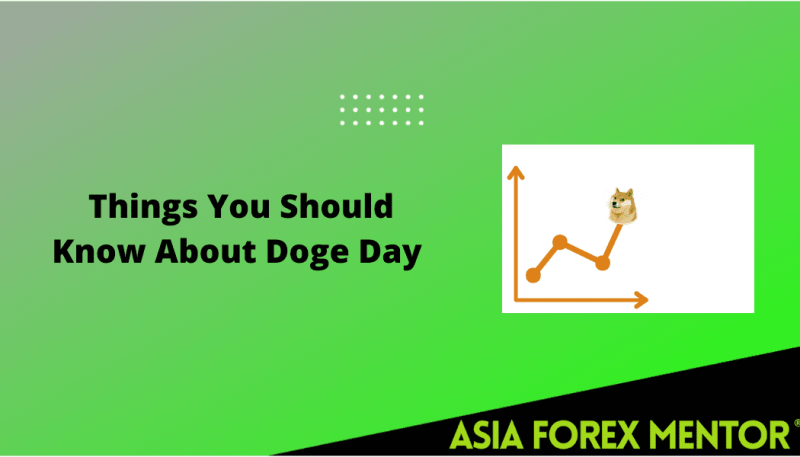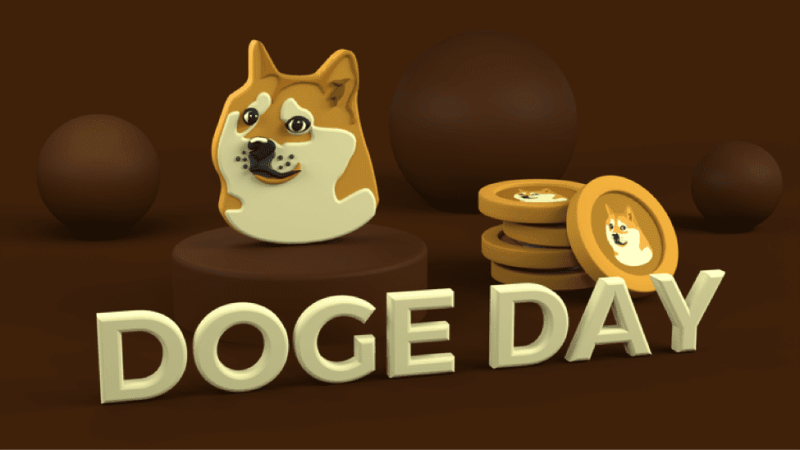 Also Read: How To Short Crypto
Contents
Understanding Doge Day
Dogecoin is a crypto coin founded by Elon Musk as a joke. Dogecoin is a meme coin similar to the Shiba Inu.
They were founded with no utility in mind and were inspired by the dog breed, Shiba Inu. Both Dogecoin and Shiba Inu have become so successful, creating a new all-time high last year.
Dogecoin was the first dog coin, and currently has one of the highest market caps in the cryptocurrency market.
Dogecoin had a listing price of $0.00026 in 2013 and hit an all-time high of $0.74 last year (2021).
Dogecoin day was created by crypto fans in April 2021 to celebrate the currency as Dogecoin heads to the moon.
This token was loved by the public while being promoted by the billionaire Elon Musk.
Who are Those That Celebrate Doge Day?
Dogecoin fans and those concerned about the digital currency are ecstatic about it. On April 20, the day known in pop culture, they gathered to celebrate and observe "Doge Day."
Where Do Individuals Celebrate Doge Day?
The demonstration and festivities are primarily broadcast live over the internet via various social media channels.
Its primary goal is to push Dogecoin's market value higher and cause a rise in the price. It started as a huge hit in the USA, and now it's catching on throughout the world.
Dogecoin Day is a lot of fun to celebrate. You may mostly spend it by following the newest cryptocurrency trends on social media platforms like Instagram, Twitter, or TikTok.
You may, perhaps, have an unofficial holiday while you're at it.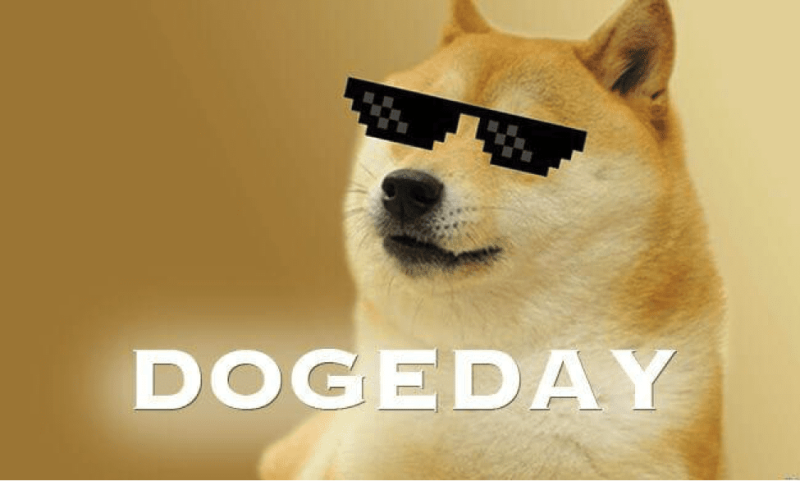 Who Was Doge Day Started By?
It started as a joke but rapidly went viral in the news, gaining massive support and momentum from prominent entertainers and digital currency enthusiasts in the cryptocurrency market.
When Did Doge Day Start?
The inaugural Doge Day was created on April 20th, 2021.
The History and Timeline of Doge Day
Doge's coin began as an old joke in 2013 but was hugely valuable in 2021 owing to increased market evaluations and increased demand for it.
The creation of the Bitcoin currency. Bitcoin cryptocurrency was initially conceived to be a joke that lampooned Bitcoin as its currency.
Software engineers Jackson Palmer and Billy Markus officially launched Dogecoin which gained enormous popularity after it was launched based on increased money value.
On May 23, 2013, Dogecoin was been attacked This hack gave away access to the system's files. Those who had accessed the site stole millions from hackers.
Facts and Stats of Doge Day
Did you guys know that Dogecoin's most ardent followers have now been dubbed "Shibes"? This is a fascinating tidbit to discover on this particular day!
Shibu Ina, a Japanese hunting dog, is the canine species that has given deogecoin day its name. Dogecoin was named after a famous meme depicting a dog breed.
One factor to bear in mind regarding Dogecoin is that, despite the fact that it began as a joke, its value skyrocketed within a week of its inception. However, according to market statistics, the price of Dogecoin equities has plunged by roughly 80% after the first week.
Also Read: Meme Stocks: Tips And Tricks
Traditions and Customs
The common practice has been to create a crypto trend in which all Dogecoin supporters engage to raise the currency's value.
There have been various attempts in the past to enhance the value of the cryptocurrency, and the inception of Dogecoin Day was one of them.
Bottom Line
Doge day was put together by Doge supporters as a means to drive the token to the moon.
Since the hype that led to the advent of the coin, these evangelists have been dedicated to ensuring that the coin gets all the recognition it deserves.
This recognition will help move the coin to $1 in the future.
On Doge day this year, the token's performance was somewhat slow. It is worthy of note that Dogecoin lost more than 80% of its value between May 2021 till date.
All these are not to say that the coin is not worthy of investment. It still maintains its position as the crypto-asset with the largest meme-base.
FAQs
What is DOGE Day?
It is the day that the Doge cryptocurrency and its fan base decided to get holidays together in the hope that the coin gets to $1 one day.
Hence, April 20th has been declared the day of Doge and every Doge evangelist or staunch supporter is meant to post on mainstream social media sites like Reddit and Twitter.
Can DOGE get to $1?
At this moment, market data analysts claim that it would be difficult for the token to get to $1 and advise investors to look somewhere else for the thrill they seek.
With all the information and prediction given about the Doge token, it is clear that only another social media publicity and hype could make the coin hit the roof.
Unless you wish to gamble on the future of this meme token, you might be stuck in a loop.
Is it good to buy DOGE today?
As you might already know Dogecoin started as a joke but investors take it seriously right now.
The coin is not an ideal token for investment as it suits majorly investors who seek risks.
Those who invest in Dogecoin do it out of hope that its performance might improve and bring them profit. They do not invest with expectations as it might bring down their investing spirit.
When was the last DOGE Day?
The last Doge day was held in New York. The Dogecoin is a moment as believed by many supporters.
Since it failed to reach the per share target of $1 aimed and dropped by supporters in the late afternoon trading.