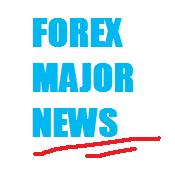 FX News: Renewed Fears of Contagion Weakens the Euro
FX News: Today Asian session is going flat and calm despite the huge volatility yesterday. Yesterday USD had strengthened, despite the continuing concerns over the U.S. debt ceiling and possibility of U.S. credit rating downgrade. After Moody's Investors Service had cut Greece's rating early this week, Standard & Poor's Ratings Services downgraded its ratings on Greece into junk territory. As a consequence, investors' concerns over the sovereign debt problems in the eurozone are fueled once again.
When we look at the Asian stock markets, we see lower openings today. Nikkei started the day below 10,000 at 9,936.97, previous close was 10,047.19. Hang Seng opened at 22,284.98, previous close was 22,541.69. Weak U.S. economic data and uncertainty in the U.S. debt ceiling negotiations have been weighing on the global stock markets. Managing director at Barclays Capital, Fumiyuki Takahashi said "Increasingly concerned about the possibility of a U.S. credit downgrade, foreigners are cutting back on risk positions".
FX News

: Renewed Fears of Contagion Weakens the Euro

FX News: Economists say that the austerity measures alone can not get Greece back on its feet. This fact applies to Portugal, Spain and Ireland as well. Fears of contagion resurfaced in euro zone as rating agencies downgraded Cyprus and Greece. The situation in Greece is not going any better lately. Greece is still in a deep state of financial crisis which is rapidly turning into a social one, the private sector stopped investing, unemployment rate is rising, borrowing is becoming more expensive and also banks are lending less money as interest rates are climbing.
Harvard economist Lawrence Summers said "Some significant steps were taken at the summit in Brussels and a number of fundamental issues were addressed: sustainability of debt, provision of support to banks, preventive support for some countries. But saying fundamental issues were addressed does not mean they were resolved. Clearly, there is still much that needs to be done in terms of crisis resolution and mechanisms assuring liquidity and fiscal responsibility". There are also rumors that the IMF is also concerned about the debt crisis and it may reduce its share in financing in the new Greek rescue package.
FX News: Renewed Fears of Contagion Weakens the Euro
European Central bank president Jean-Claude Trichet's comments didn't do much to ease worries over the eurozone. President Trichet said that the euro has never been under threat. He said "The euro, as a currency, is sound and credible, and is not affected by the pressures on sovereign risks". However, his statement could not stop EUR from falling against USD. EUR/USD is trading at 1.4354 by the time of typing.
FX News: Renewed Fears of Contagion Weakens the Euro
FX News: Why do we need to know all these news?
The daily fx market is moved by fundamentals. We fx traders enter on technical's.
If we do not understand the fundamentals, we will be entering on the wrong side of the market. Which will be disastrous!
At Asia Forex Mentor, we will update you with important fx news that are going on and affecting the fx market.
Do sign up our free newsletter if you have not already done so. With that, you will be notified in your mailbox once the daily blog posts are out. =)
At Asia Forex Mentor, we combine fx news trading knowledge(fundamental) with price action setups (technical analysis). Check out our online forex trading AFM winning Price ActionForex Course where i teach you the exact FULL Forex Trading System & Strategies that i personally use to be consistently profitable.
See you on the other side my friend,
Asia Forex Mentor
Ezekiel Chew
Asia #1 Forex Mentor
www.asiaforexmentor.com