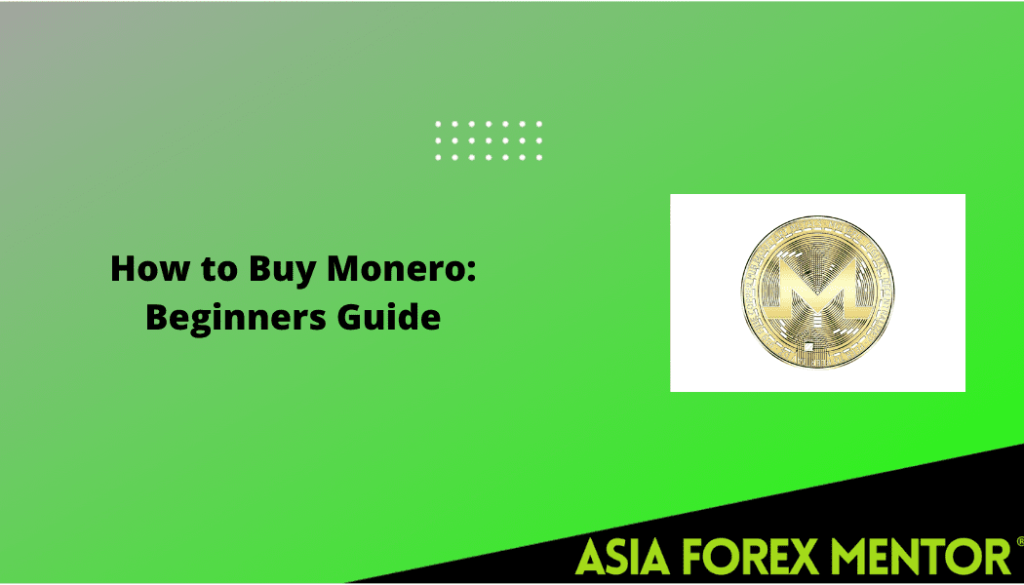 One of the biggest attributes of cryptocurrencies is the promise of privacy when performing a transaction and exchanging information. Contrary to popular belief blockchain assets such as Ethereum and Bitcoin are not private but pseudo-anonymous, something that is not the case with Monero, which is completely private.
The wallet address for Bitcoin or Ethereum is available to everyone, making it possible to examine the transaction history and see the quantity of cryptocurrency in the wallet.
This is not an option with Monero, which implements cryptography to safeguard the Monero address and shield the transacted amount.
Monero is an open-source community project, created by volunteers that have invested the time and effort in making Monero transactions streamlined. Investors that are interested in trading Monero can do so on cryptocurrency exchanges.
This digital currency is emerging as a fast method for global inexpensive online payments. It is one of the rare cryptocurrencies protected from regulations, which can impede the flow of transactions.
This is not possible with centralized exchanges, which in specific jurisdictions may have to remove the XMR offerings.
Also Read: How to Identify Scam Coin: Tips to Protect Your Wallet
Contents
The History of Monero Blockchain
The cryptocurrency project got initiated in 2014, and Monero was revealed on Bitcoin Forum. Following the launch, after a couple of months the blockchain transfer to another database structure to offer better performance and flexibility.
It can be said, that the system got tested very soon after it suffered a cyber-attack in 2014, but Monero recovered very fast.
The first big upgrade to the Monero blockchain network arrived in 2017 when a modification got implemented to its dynamic fee algorithm and minimum block size.
A redesign of the website followed, and that 2017 was a busy year for the team at Monero is obvious from the multi-signature support, introduced to confirm online transactions.
The following year the website getmonero.org, received multilingual support, making it accessible to speakers of Polish, Arabic, and French. The goal was to bring the project closer to foreign investors. A further boost was received from the Ledger, a hardware digital wallet, which started to accept the cryptocurrency. The innovative impulse didn't rest, the Monero Messaging System came in line with the intent of automating multi-signature wallet information exchange.
By 2019, Monero increased its support for blockchain pruning, and several hardware e-wallets started supporting Monero transactions.
When USA president Joe Biden announced an executive order in March 2022 concerning cryptocurrency regulation, the value of Monero experienced a huge spike upwards, signaling that investors preferred digital coins that offered privacy.
The news provided a boost for several other cryptocurrencies, but Monero benefited a lot in securing its market position. When investors learn that a government is supporting an asset, that is a promising sign that market risk will be reduced for Monero buyers.
Reasons to Purchase Monero
The privacy concerns related to traditional forms of banking were resolved by cryptocurrencies with ring signatures and stealth addresses.
Senders can hide their identity with the help of ring signatures, making it impossible for the sender's identity to be discovered by other group members.
The ring signature represents a digital signature, that is unique to a group member and hides the identity of the person that signed the transaction.
The ring signature on the Monero platform gets generated by mixing the sender's account keys with the blockchain public keys.
In this way, a private signature that stays original gets formed. Yet the benefit is in the fact that even with a powerful computer performing the processing of data, it's not possible to identify the sender of the message. And the key that gets used by every member in the group.
It's not possible to track the Monero cryptocurrency. Unlike Bitcoin or other cryptocurrencies, no transaction history is traceable for Monero.
This aspect of the platform, makes members safer, eliminating the risk that someone can refuse to accept their units.
There are plenty of cryptocurrencies on the market, and if considering investing, Monero is a good option. In a span of only one year, between 2020 and 2021, its price rose by 233%.
Additionally, the cost is low, there are no prerequisites for special hardware. Mining can get performed with a standard computer, and the software is compatible with popular operating systems. This way fees are minimized.
How to Buy Monero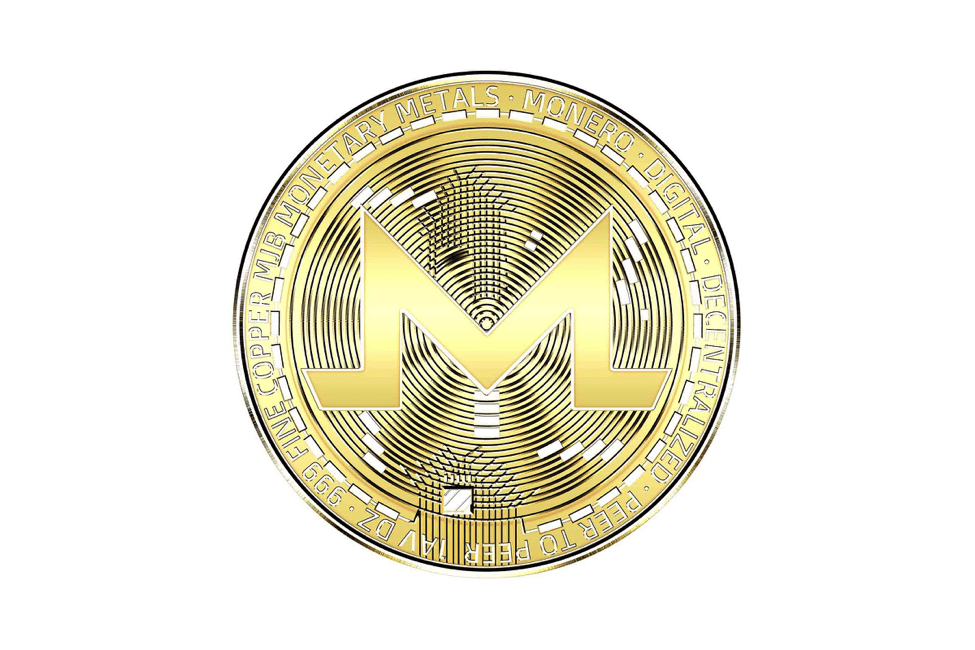 Taking into account that digital currency is a native coin of the Monero blockchain, the only option to purchase it is with a centralized cryptocurrency exchange.
However, there is a small problem stemming from the fact that global financial authorities are not very happy with the privacy measures implemented by Monero. In practice, this means its very hard to locate other cryptocurrency exchanges that are ready to sell XMR.
Traders that want to invest in Monero, can use our guide on how to buy crypto.
Select a Monero Wallet
When purchasing an XMR from an exchange, there are two options, one is to keep it on your account on the exchange, and the alternative is to migrate it to a wallet.
The latter option is the preferred choice for most investors, because that way, you get to store the crypto in a wallet over which you have control.
There are two types of wallets, and they are hardware and software. The hardware concept provides better security.
This extra protection is the result of the isolation in which you can keep the hardware wallet, which doesn't have to be contacted at all times by a computer that is susceptible to hackers, something that is a looming threat with a software wallet.
If you are new to cryptocurrencies then you may have difficulties understanding the concept of a private key and what makes them crucial.
The Monero wallet offers safety for your private key, but it will not store your Monero.
It has happened in the past for investors to buy digital coins on an exchange platform, and after the fact understand that they have the private keys for the cryptocurrency.
When in possession of a cryptocurrency, investors are owning the private key, an important piece of information that is necessary to authorize transactions on the blockchain network. The private keys provide access to the crypto.
For crypto investors, security is a serious issue, and owning private keys provides more control. The principle behind hardware wallets is to offer total isolation between the private keys and your computer. You are the only person that can be trusted in storing the crypto assets.
The only drawback is that hardware wallets are pricier when compared with software wallets, which tend to be free to use, but you lose that extra layer of protection that only a hardware wallet can provide.
If serious about investing in Monero, then a hardware wallet is a great investment that will bring peace of mind.
There are various models on the market, which are compatible with Monero blockchains. Shop around and find one that fits your budget and has a solid reputation. You can use one wallet to store different crypto assets.
Some of the frequently offered options for Monero crypto wallets are:
Ledger Nano is probably the most popular hardware wallet that supports multiple blockchains. And is one of the rare hardware wallets that supports Monero.
Meaning if you go to the hardware route, you choose is already in large part decided for you. However, new models come out regularly, and the offer can get expended.
MyMonero is a web wallet, basically a browser extension used on a web browser. Monero Core is a standalone application for a computer that you have to download and install.
Also Read: Ledger vs Trezor: Which is Better in 2022?
Locating an XMR Exchange
Setting up a crypto wallet is the first step. The next is locating a crypto exchange where you can buy Monero XMR.
Interestingly, the fact that Monero is one of the high-ranking cryptocurrencies, valued at multi-million dollars, has not made it more accessible it can be a challenge to locate an exchange.
The problem is in the privacy-based blockchain concept, which many authorities do not support, believing it enables criminal activities.
Even when you identify an exchange that sells XMR, you may encounter other restrictions, such as the inability to pay with a credit or debit card, or bank transfer, but only with a different cryptocurrency.
Some of the potential exchanges include:
Kraken: Its a large U.S. crypto exchange
LocalMonero: This peer-to-peer marketplace connects Monero sellers and buyers.
Binance: Supports only crypto-to-crypto transactions.
Withdraw Your Monero
When the purchase of a XMR gets performed, it's important to withdraw it to the address in the Monero wallet that was previously set up.
This is a critical step, and make sure to double-check that the withdrawal is done to the accurate address. That way, you can prevent a costly mistake that can result in a wasted investment.
Monero Privacy
The privacy afforded by Monero doesn't mean that you will be able to buy the crypto anonymously on a crypto exchange.
Measures are in place to prevent money laundering and criminal activities, and most countries implement, Know Your Customer regulations.
The regulations force institutions to document the identity of their customers. That way, the authorities can locate the holder of an account that's a suspect in a crime.
Because crypto is bought with fiat currency, centralized exchanges require some form of official identification to use the platforms.
Trade or Sell on a Crypto Exchange
Monero is listed on most decentralized exchanges and is the most private cryptocurrency you can trade. This is in large part, due to the implementation of the most modern encryption tools that offer resiliency.
The digital currency can get traded without any information being disclosed, about the transfer between the sender and receiver.
However, Monero is not the only asset that provides anonymity. Some other cryptocurrencies, such as Zcash, provide some degree of transparency.
The privacy offered makes Monero attractive for traders when compared with other cryptocurrencies.
Every two minutes, a new Monero block gets produced. There is no max block size, and miners get appropriately rewarded. Investment in hardware for mining is minimal, and this contributes to its high demand.
Is Monero Traceable?
Monero gets accepted as a payment method for various services and goods by a large number of physical and online stores in multiple countries. It offers convenience in making purchases but also as a store of value, especially as an asset that focuses on privacy-oriented transactions.
But Monero isn't completely private, although the blockchain is private, transactions can be tracked via the IP address, offering a route for identifying the owner's identity.
Risks of Purchasing Monero
Monero is popular in large part because of the privacy it provides, but there are also several challenges. The fact users can hide their identity when making purchases, means the cryptocurrency can be used for criminal activities, s such as buying drugs or gambling.
Some believe the rising interest gets fueled by the demand for people, that want to trade in illicit goods via the internet.
Some new reports claim hackers use malware to infect computers that get used for Monero mining and reroute the algorithm to another location.
Monero is not like most other cryptocurrencies, its outside capital controls, this means it's not possible to be traced and is used to evade law enforcement.
Conclusion
Cryptocurrencies are a popular investment, with Bitcoin taking the spotlight as the flagship blockchain asset for the market, but the price can be a discouraging factor. Luckily, other virtual currencies can be traded like Monero.
Most cryptocurrencies offered on the market are great for speculation. There is a lot of volatility associated with crypto assets, but also hype over the future of the concept of digital money that gets transacted on a decentralized exchange, and can improve a trader's financial future.
Despite the legitimate issues, Monero is a useful asset. When stacked against other leading digital coins that offer anonymity, Monero has the edge in adoption and technology. Crypto enthusiasts can access several crypto exchanges making it possible to buy XMR with fiat currencies.
New enhancements make it possible for cryptocurrencies to connect with users' personal data without the ability to be traced and inspect the transaction data. In terms of privacy, Monero is one of the best cryptocurrencies. If you wonder how to buy Monero, you can use our guide that will steer you in the right direction.
FAQs
Where do I buy Monero?
There are several cryptocurrency markets where you can use cash transactions on the exchange services for buying XMR. Binance is the best option where you can buy Monero directly. Sign up for a Binance account to start trading.
How do I buy Monero privately?
The best option to purchase Monero privately is to use another cryptocurrency. The best exchange is Binance, providing a large selection of cryptos. Investors can buy Bitcoin or other crypto and use it to buy Monero.
Is it legal to buy Monero?
Monero is not an illegal cryptocurrency. However, the anonymity it provides for users makes it more problematic, with restrictions implemented in some countries that make it difficult to use an exchange account to buy Monero.
Why Is Monero not on Coinbase?
Coinbase is uncomfortable with privacy features offered by coins such as Monero and prefers to use a more conservative approach in trading cryptocurrencies. However, there are other alternatives in the market.e