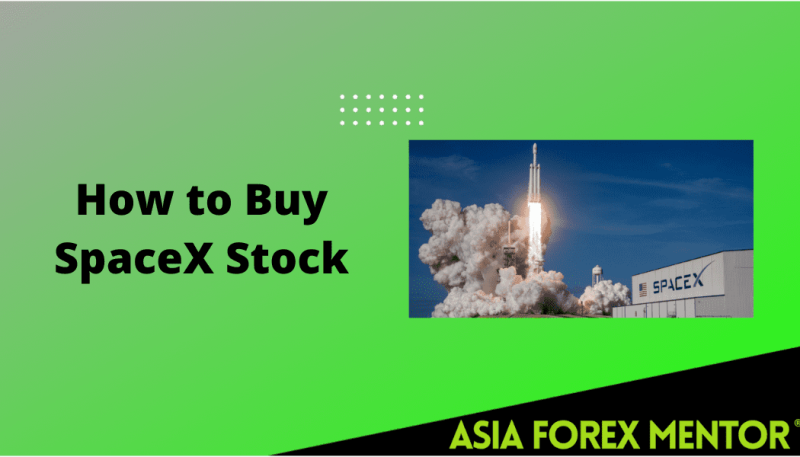 SpaceX, Elon Musk's side project, has been gaining interest in recent years, and for good reason. It's one of the fastest-paced and arguably most exciting aerospace companies today. Better yet, SpaceX represents the future hopes of dreams of humanity beyond Earth.
All this potential has left investors wondering whether (and how) they can invest in the company. I assume you're one of these people, and that's how you've found your way to this detailed guide on how to buy SpaceX stock.
Also Read: What Are Space Stocks?
Contents
What You Need to Know About SpaceX
Billionaire inventor and businessman Elon Musk founded SpaceX in 2002 as Space Exploration Technologies Corp. To this day, Elon Musk remains a major attraction in the SpaceX Corporation. He is among the wealthiest individuals worldwide, having created multiple investment opportunities in the past.
What's more? The company is focused on space technology and space exploration. The company also owns the famous Starlink satellite constellation, which aims to provide free, fast-paced internet to the rest of the world. More on Starlink later on in the article.
SpaceX is also the 1st private business to send humans to the ISS (International Space Station) and the 1st one ever to reuse a rocket capable of orbit.
Regarding SpaceX's business model, it revolves around the human exploration of space. Elon Musk, who is also the company's chief executive officer (CEO), has been vocal about his goal for human colonization of Mars. It's clear the company is fully behind the research and development of spaceflight technology.
SpaceX's primary product at the moment is its Falcon 9, the same rocket I hinted at a few lines earlier. These reusable rockets by the company provide affordable services for launching satellites that weigh up to 200 kilograms (440 pounds.) In 2021 alone, SpaceX generated approximately $1.6 billion through sales.
Other profitable platforms from the company include the ASDS (Autonomous Spaceport Drone Ships), the Dragon rocket, and the Falcon Heavy.
SpaceX is also developing Starship, a deep space transport system. The Federal Aviation Administration (FAA) approved a final environmental assessment of the proposed SpaceX starship prototype and orbital test after requiring more than 75 conditions be met. Starship is a part of the Artemis project by NASA that seeks to send humans to the moon again.
How To Buy SpaceX Stock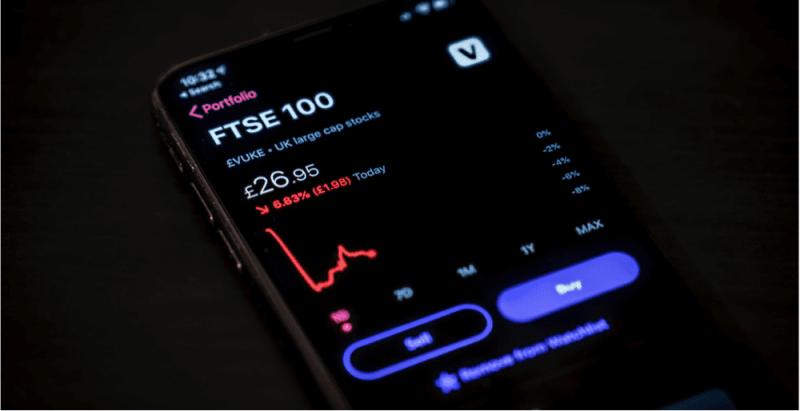 Now that we've gone through the company's astounding potential, you, an investor, may be wondering, "How can I buy SpaceX stock?" Well, the answer is disappointing at first glance, but you shouldn't be discouraged.
As of the writing of this article (January 2023), SpaceX isn't a publicly traded company. That implies you cannot buy SpaceX stock in a public stock market as you would other publicly traded companies like Tesla or Raytheon Technologies Corporation.
Still, however, SpaceX does have stakeholders who invest directly in the company. Elon Musk, the founder, initially funded the private company using funds from his sale of PayPal, the popular online payments financial institution. Other equity companies, like Valor Equity Partners and Founders Fund, also have significant stakes in SpaceX. In 2015, Fidelity and Google invested around one billion dollars for a 10 percent stake in the private company.
As you can see, the only people buying the SpaceX stock aren't really individuals. They're equity firms and large companies worth hundreds of billions of dollars.
That said, if you'd still like to invest in SpaceX even before the private company goes public, there is a trick you can employ. EquityZen is an online marketplace that allows employees in pre-IPO, privately held companies to trade their shares with outside investors.
The platform links these prospective investors with employees from private companies. Another platform you can explore is Forge Global.
Note, however, that this is risky for retail investors. Since pre-IPO shares aren't like those found in a stock exchange, it's almost impossible to pinpoint the actual value of a share in privately owned companies. After all, the last thing you want is to buy shares on a secondary market and later realize they're way worth less than they cost you.
Another way investors can invest in SpaceX is by scooping up stocks from its top investors, like Alphabet. Alphabet is Google's parent company and one of the most profitable companies today.
Currently valued at $1.27 trillion, Alphabet reported a net income of $76 billion in 2021 alone. Google's actual free cash flow and cash profits are even stronger.
The Baillie Gifford trusts are another way you can buy shares of SpaceX. The firm has two trusts that own the stock. The first is the US growth Trust, and the second is the Scottish Mortgage Investment Trust.
The SMT (Scottish Mortgage Investment Trust) is a publicly-traded trust on the LSE (London Stock Exchange.) It's also part of the Financial Times Stock exchange (FTSE) 100 index that started back in 1909.
The last, but by no means least, top investor option you can exploit is venture capital funds. Becoming a venture capital fund member is arguably one of the most straightforward ways to invest in SpaceX. The Manhattan Venture Partners, for instance, is a stakeholder in SpaceX. By becoming an investor within the venture capital organization, you also get direct access to SpaceX shares.
Unfortunately, there's a catch. To explore this option, you have to be classified by the SEC as a qualified, accredited investor. This basically implies that you must've had an income of more than $200,000 or more than 300,000 for spouses over the last two years. As an alternative, you should have a $1 million net worth, at least, and this doesn't include your residence.
The "accredited investor" hurdle is singlehandedly responsible for discouraging most investors from gaining exposure to the SpaceX share through VC funds.
When Will SpaceX Go Public?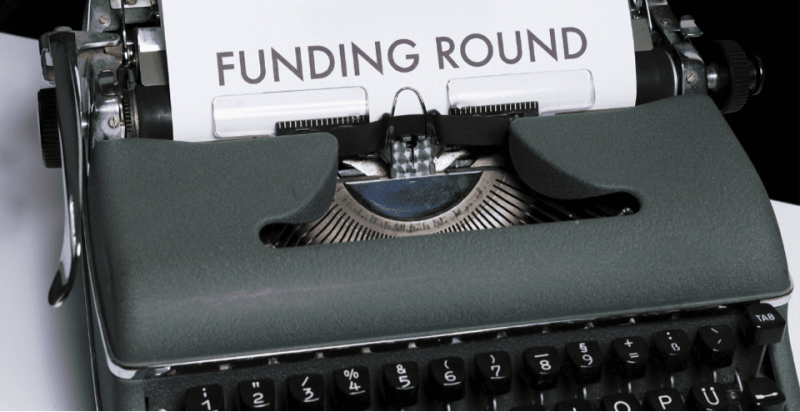 If Elon Musk's leaked sentiments are to go by, SpaceX won't be going public in the near future. Musk has repeatedly echoed that he believes the short-term demands of other investors and shareholders may ruin the company's vision and its chances of colonizing Mars, which remains its paramount goal at the moment. Once the company has done that, Mr. Musk has promised to rethink his decision to keep SpaceX private.
This stance was first stated to SpaceX staff in a leaked 2013 email that answered why SpaceX hadn't announced an IPO date yet. In the email, he says:
"I am concerned about SpaceX going public before the Mars transport system is in place…….. If being a public company lessens that likelihood, then we shouldn't do so until Mars is secure."
When the email was leaked through social media, Musk replied, "So much has happened in 8 years." He did not elaborate further on his response, meaning SpaceX's stock could either become available sooner than expected or quite the opposite.
Also worth noting is that SpaceX had a hard time raising private capital several times in its existence (especially early on), making an IPO less likely or needed. According to Crunchbase, the company has been able to raise approx. $7.7 billion in private capital since 2002. Below, I've listed some of the most notable funding rounds the company has been through.
The most recent financing round was in October 2021, and the company raised around $755 million at a $560 SpaceX stock price. This valued the company at more than $100 billion.
In Feb 2021, SpaceX raised approx. $850 million, valuing the firm at $74 billion. At the time, the firm sold shares at $419 per share.
In October 2020, the firm raised $2.1 billion
In 2017, the Series H funding round raised $452.3 million
The 2015 Series G Funding round raised more than $1 billion. This was the first time the company raised more than $1 billion.
The Series F round of 2010 saw the company raise about $50.6 million. SpaceX's post-money valuation after this round also exceeded the $1 billion mark for the first time, making the company a unicorn.
The Series B funding round in 2005 raised $22 million
In 2002, the first Series A Funding raised $12.1 million, taking SpaceX's post-money valuation to $18.8 million.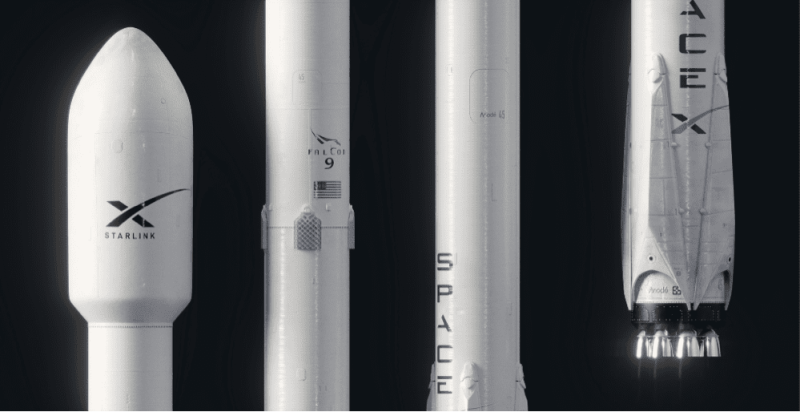 Top all that off with the company's expensive ambitions and the fact that the company's revenue is relatively low relative to its current $100+ billion evaluation. The bottom line is that SpaceX will likely remain private for the foreseeable future.
That said, there are more options one can explore to get close to the SpaceX stock and invest indirectly.
Musk has made clear his plans to make the subsidiary Starlink public as soon as its flow of cash is a little more predictable. As a space travel company, SpaceX is destined to have a stock that fluctuates greatly. Its internet service, however, is predicted to have a consistent cash flow and set of costs, making it a more favorable option as a public company.
The Starlink internet service exited beta last year, and it's expected to provide high-speed internet services to those in rural areas rather than population-dense ones. In orbit, the total number of customers that the company can serve is only limited by the number of communications satellites the company has in orbit.
So, as we wait for Elon musk to rethink his decision and take the company public, SpaceX's subsidiary could be the second-best option for a regular investor like you and I.
Also Read: The Increasing Allure of Private Markets
FAQs
What Is The SpaceX Stock Symbol And Price History?
Since SpaceX isn't a publicly traded company, it doesn't have a stock ticker symbol. And for that same reason, there isn't a publicly available price history of note or stock graph. We'll have to wait until the company goes public for any of these to be available.
Where Do I Buy SpaceX Stock?
You can't buy SpaceX stock at the moment because it's yet to go public and you cannot buy private company shares. Once it does though, the stock will be accessible through a brokerage account, just like stocks from other public companies.
When Can We Expect SpaceX IPO Date?
Elon Musk hasn't given any insights lately regarding when the company might go public. According to a leaked email from 2013, Musk told SpaceX employees isn't likely to happen until the company accomplishes its Mars colonization goal.
Conclusion
Getting close to the SpaceX stock won't be a simple task. Even worse, despite past challenges, the company currently has no difficulties getting funding, making it even more unlikely that Elon Musk will conduct the IPO anytime soon. That leaves the company only within the grasp of ultra-wealthy high-net-worth investors and corporations.
As an investor, the easiest way to gain exposure to SpaceX is through stocks of its biggest investors or Starlink, the company's subsidiary. You could also try exploring some online marketplaces that link prospective investors with employees in privately-held corporations with pre-IPO shares.