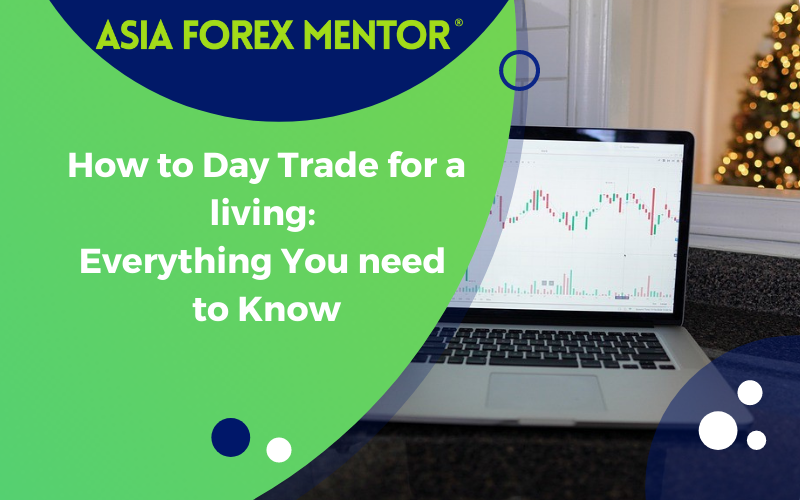 How to Day Trade for a Living – A Beginner's Guide
Day trading for the average Joe might seem like a monumental undertaking. For a long time, this has been indeed the case. Only the people who had massive capital and resources could effectively make a living trading. However, the internet makes trading a lot more accessible to people with smaller capital. Now, it is easier than ever to get into the game. Here, we will talk about how to day trade for a living.
Content
How to Day Trade for a Living – Reddit Traders' Advice
To be fair, day trading can be a lucrative side gig. Do it right and you only need to trade a few hours every week to make a comfortable living. However, as you might suspect, this is easier said than done. For a novice trader, this is still a challenging aspect, all things considered. You may have bought a "How to Day Trade for a Living" audio book and think that you have a solid grasp of the subject. That may help, but it won't be enough. Only those who are well-prepared and go in with a solid plan can expect to make money. Even with all of that, an experienced trader can still get unlucky and lose money.
Also read: Dollar Cost Averaging Definitions Benefits
In fact, it can be very easy to lose money for those who are just starting out. A lack of discipline and experience translate into a terrible trading performance. Many Reddit users said that they have bought and read "How to Day Trade for a Living" ebook, and that it did not help them as much as they expected. To achieve both discipline and experience, you would need to spend time and sometimes even money so you have a firm understanding of the market. This fact alone put off a lot of people who are looking into trading as an alternate source of income.
A lot of novice traders end up losing money in the long run, which caused them to quit. The number ranges from 80 to 99 percent of traders who leave a few years after they got into trading. Needless to say, it is not for everyone. But there is money to be made, and if you play your cards right, you can day trade for a living.
The Basics of Day Trading
For the uninitiated, what is day trading? It is the practice of buying and selling a security within a single trading day. The important thing here is that day traders close all of their positions at the end of that trading day. Keeping it open incurs fees and the risk of the market changing overnight when the trader is asleep.
This practice can be found in every market, although it is the most common in the foreign exchange and stock market. Day traders usually have plenty of money to spare and know their way around the market. They take advantage of leverage and other short-term trading strategies to help them capitalize on minute price movements that occur in a volatile day market.
Successful day traders stay on top of financial news and are fully aware of potential events that can cause short-term market movement. One popular technique would be to monitor the news such as economic statistics, corporate earnings, interest rates, and other scheduled announcements. All of these things are subject to market expectations and psychology. When the news comes out, whether those expectations are met or not does not matter. What matters is that there would be a reaction, usually with a sudden and significant price move that day traders can capitalize.
Day traders make use of a wide variety of trading strategies, and you may have read some of it if you got your hands on any "How to Day Trade for a Living – A Beginner's Guide" PDF file somewhere online. One of which is scalping, which involves making money from the small price movements in the market at the beginning of the the day. Range trading involves using the support and resistance levels in the charts to influence buy/sell decisions. News-based trading makes use of news to predict the market reaction and capitalize on that. High-frequency trading involves using a trading bot to make multiple trading decisions on behalf of the trader.
Also read: What Does Leverage Mean In Forex
The Controversy in Day Trading
How much money you can make from day trading is fiercely debated to this day. Many "How to Day Trade for a Living" PDF will tell you that you can become rich just by day trading. There are plenty of day trading scams that lured many novices and hopeful traders into giving them money. They promised huge gains with very little risk, which is too good to be true.
Just like any other get-rich-quick schemes, these offers are just made to manipulate new traders into giving their money away. Many day traders get into the market without a complete understanding of the game. Despite that, some manage to make a living despite the risk.
If you were to ask any professional money managers and financial advisors, they would tell you to stay away from day trading. They would point out that the risks are too great and that you are better off investing your money into stocks and play the long game. On the other hand, there are day traders who argue otherwise, that actively trading would make you more money than the passive income from stock dividends.
Both sides of the argument have valid points. Day trading can make you a fair bit of cash, but the success rate is relatively low thanks to the complexity of the market and the risks a trader has to take. Economists often argue that you can make more money in a simple passive index strategy compared to actively trading.
One thing is clear, though. Day trading is definitely not for everyone and there is a huge risk in the market. You need to have a deep understanding of the market and other strategies to turn a profit. A good place to start would be to buy a book on how to day trade for a living. Amazon should have a healthy selection of those, but do not rely on them alone.
You may hear lots of success stories from day traders, especially when you read an "How to Day Trade for a Living" 2020 PDF, but this is usually an exception, not the rule. The reality is that many novice traders, due to the lack of experience, barely break even. Luck also plays a big role in your profit. Of course, skill is a major factor but that would not save you if luck is not on your side.
Also read: Forex Trading Videos
Getting Started Day Trading
There are two branches of day traders. You have those who work alone as a retail trader and those who work for an institution. The latter usually have access to more resources and capital and they make up a large portion of day traders. These traders have an advantage as they have access to various software and insider information to help them make better decisions. That said, their primary trading goal is to capitalize on low-risk opportunities and they do so before individual traders can react.
Individual traders do not have access to fancy software or resources. Their capital is their own money and they often trade on their own. Most of them have ties to a brokerage platform that would relay their orders to the market. Individual traders do not have that much influence over the market and they cannot really compete with institutional day traders.
For this reason, the best advice for any beginner trader is to trade alongside the big players. Moreover, individual traders are often forced to take riskier positions to make money. They make use of technical analysis, indicators, and leverage to generate profits on small price movements.
To get started as an individual trader, you need to create an account with a brokerage platform. There are many to choose from and they offer different features. Ideally, you want one that has the smallest fees or commissions since they can cut deep into your profit. Creating an account is a simple process. After you put money into your account, you can start trading.
But before you do, you might want to work on your toolkit. The most important one is information. Build up a repertoire of accurate and objective news sources to help you identify profit opportunities. You want to be among the first to know when something big is about to happen.
Another important tool is analytical software. Many trading platforms provide you with indicators. This is your bread and butter since you would be doing technical analysis most of the time. That means, you solely focus on the short-term movement of the market rather than its long-term growth. Every price movement is an opportunity to make money, and indicators can help you identify the best time for that.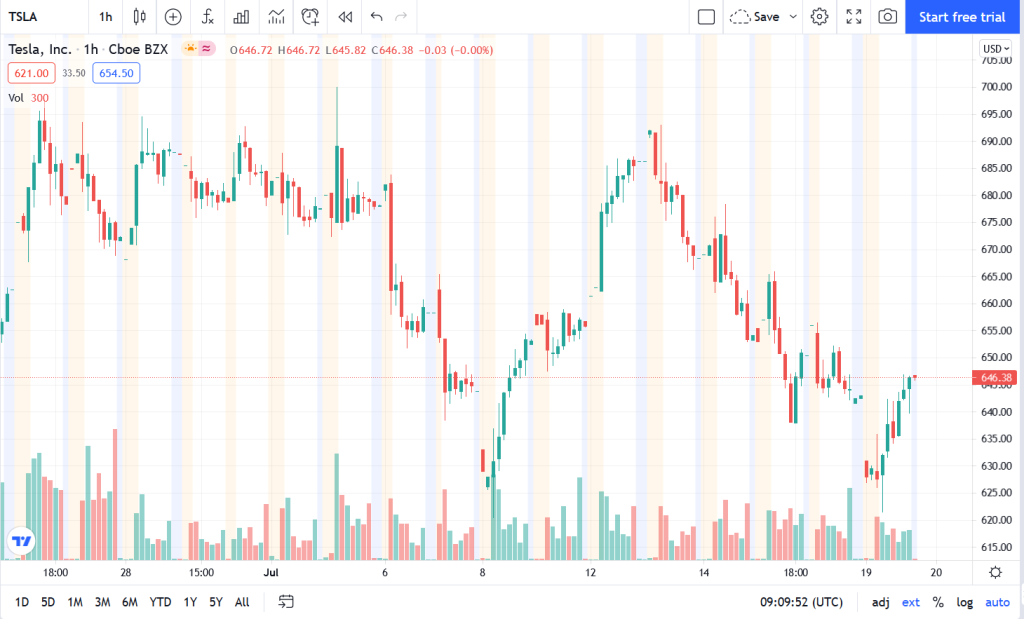 Learn how to Day Trade for a Living with AsiaForexMentor
Although day trading can be a lucrative side gig, it certainly is not for everyone. As you can tell, it takes a lot of time and effort to make money consistently. But learning takes time, which is something that a lot of people do not have. Reading online articles like this is a great place to start since it is free. You can buy "How to Day Trade for a Living" 4th edition PDF on Amazon and read that if you want, but that would not tell you everything. However, they can only get you so far since there would be new information and strategies that you would otherwise not know unless you actively participate in the market.
If you are short on time and are willing to invest a bit into yourself, there are trading courses you can check out. At AsiaForexMentor, we equip our traders with the necessary knowledge on how to day trade for a living with our One Core program. Using our effective trading system, you can spot trading opportunities and make reliable returns on investment. Plus, it is effective in every market that has a chart, so you can dabble in the stock market or forex, or any market that you like.