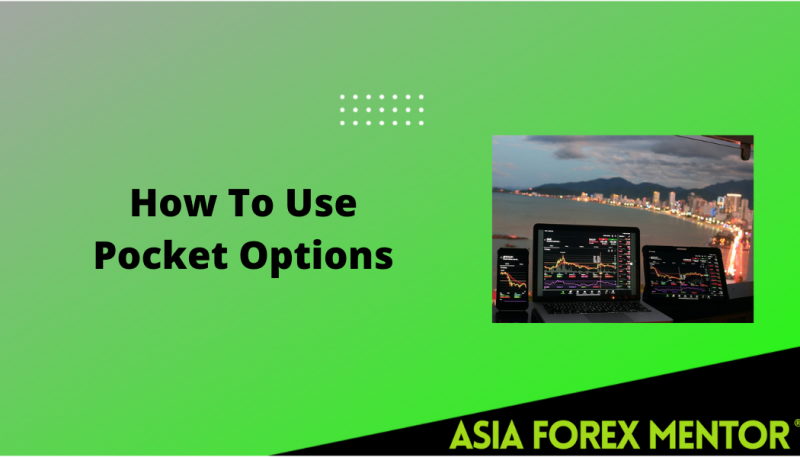 In 2017, the trading community received a new player in the form of Pocket Option. And since then, it has made an impact in binary options trading. Although binary options trading gets perceived as a risky strategy by selecting Pocket Option, investors get a reliable broker. Creating an account on the brokerage platform is straightforward for novice and experienced traders.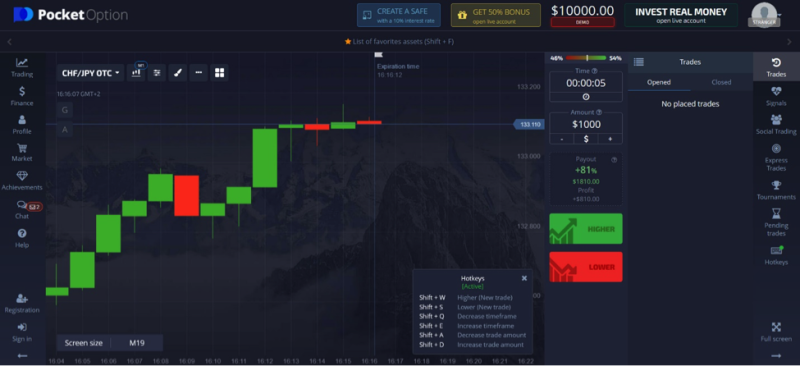 It's one of the most versatile trading platforms, with hundred assets accessible for trading and numerous payment methods that facilitate online trading for international investors. It's a global community at Pocket Option that benefits from the various opportunities for trading.
The review of Pocket Option will provide a comprehensive guide on the advantage of using the platform, but also the account types available, types of asset users can make transactions with, and other impressive features that offer practical trading.
Most importantly, in the binary options market, Pocket Option offers some of the most lucrative payouts.
Also Read: Basic Options Trading Strategies You Need to Know
Contents
Trade Types
With Pocket Option, users get one trade type, and it's the fastest option to get a large payout. The platform simplifies the trading process by implementing low and high options, and that is the most basic binary options trading types. The only thing that gets requested from the trader is to choose the time limit and speculate if the price of the asset will be smaller or bigger after the clock gets initiated.
The option for high and low provides almost instant payout, making it the perfect choice for investors attempting to earn money fast. For traders that are not acquainted with the principles of binary options, the high and low options will enable the improvement of individual trading tactics in a reasonable short limit, there is the possibility to go to a minute, and for those that are interested in focusing on the long game, can work with longer periods, with an expiry of more than four hours.
Payouts
Pocket Option is renowned in the market for offering large payouts. The minimum an investor can receive is fifty percent, however, it should get noted that the average is significantly bigger. Traders can plan on payouts between eighty and a hundred percent for productive high and low estimations.
The official website makes bold claims of payouts exceeding 218 percent, something rarely encountered in the industry. With the most reputable brokers that offer binary options, never exceeding promises of over 200% payouts.
Remember that high or low trading typically provides larger payouts than any other form, such as a ladder or pair binary options. Performing one-minute trades with high or low options is a good method to get familiarized with the Pocket Option platform and improve the balance on the account in a few minutes. Yet it's crucial to be careful with high or low options because unproductive trades can incur losses fast.
Bonuses
The advantage of the trading platform is that following registration of a live account, traders receive a 50% deposit bonus on the initial investment. And that 50% is proportional to the deposit amount, meaning more funds deposited will bring in a bigger bonus amount because the 50% will get adjusted to the amount.
But is not possible to withdraw funds from an account immediately, investors must first start trading. In a sense, it's similar to an online casino, where new members receive a welcome bonus, but there are wagering requirements before any winnings can get claimed. This is a logical step, considering investors may take advantage of the bonus, and withdraw the gifted funds, effectively scamming the platform. There is a required level of trades, that has to get performed before any amount can get withdrawn, including the bonus.
Demo Account
Understandably newbie investors may have reservations about trading with real money from the start and potentially expose themselves to significant risks. That's why the demo account is a good option to get oriented with the features and feel comfortable when making transactions with binary options.
The best part is traders are not required to open an account to access the free demo account. Investors can visit the official company website and select the demo account option and receive a fund of virtual money that can get used to test out strategies and get an impression of the platform.
Experienced investors can also benefit from the demo account, they may have a winning strategy, but it's a good idea to learn which button does what on the platform, before registering a real account and topping it up with real currencies. There is a possibility the test ride will not be to an investor's liking. Let's face it, tastes vary, and they may not fit a trader's style.
Alternatively, new traders in the world of binary options can get a brief course in trading with the assets. Fiddling with the features and testing various tactics will provide the necessary confidence to engage in real money trading. The user-friendly design of Pocket Option's platform may be welcoming to some, while other traders can think it's too basic, which should not be confused with unprofessional and continue the quest for a complicated platform. Sticking with simple and effective is generally the best choice.
Desktop Trading Platform
There are several versions of the platform, adapted for different devices, and the desktop trading platform is the preferred choice for traders that like to have a more professional work-desk setup. But it's important to know that there are no extra features it's a reproduction of the web trading platform. Investors can access the five basic order types that are necessary for trading; and these include: market, stop, limit, stop, good-til-time and good-til-canceled.
With the MetaTrader4 desktop trading platform, investors can adjust alerts for price notifications. And be able to check the history of the previous transaction and what kind of results have been achieved. But the disadvantage of the desktop trading platform is no extra methods for confirmation providing an extra security layer.
Web Trading Platform
The web version provides the same basic order types, which are necessary to perform a trade. The MetaTrader4 web trading platform is deficient in notifications for price alerts. There is an option to review the transaction history and inspect your past trading performance and get a report about fees that were charged. The security gets founded on a single option, which is a one-step login that does not require extra confirmation.
Also Read: Alternative Trading System Know in Detail
a style="font-size: revert; font-family: -apple-system, BlinkMacSystemFont, 'Segoe UI', Roboto, Oxygen-Sans, Ubuntu, Cantarell, 'Helvetica Neue', sans-serif;" href="#contents">Back to top
Mobile Trading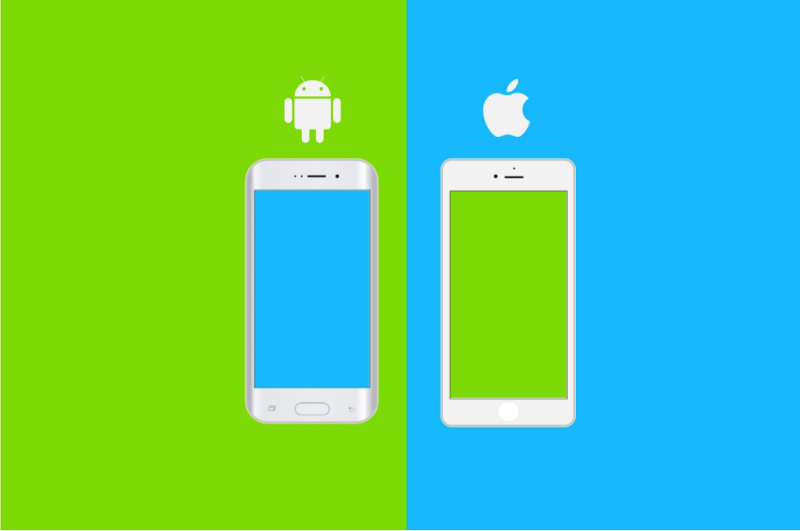 The main platform is the web version, but there is also a mobile option, that offers the convenience of making traders from any location. The mobile app is accessible on Android and iOS devices, and there is the benefit of following the latest market news, making it possible to stay well-informed about the latest developments and how they can influence the assets an investor is trading.
The online and app platform share identical features, and because of the simplicity of the platform, using it on a mobile device is not a problem. The process is identical with both high and low options, with a fast install process and easy interface. It should get noted that the app is free, there are no additional expenses for managing investments from a mobile device.
It's only necessary to have devices that use more recent versions of the iOS and Android operating systems. The Pocket Option mobile platform is a great choice for today's high pace of life. Having a broker in your pocket offers the possibility not to miss out on a solid market opportunity for making profits.
Assets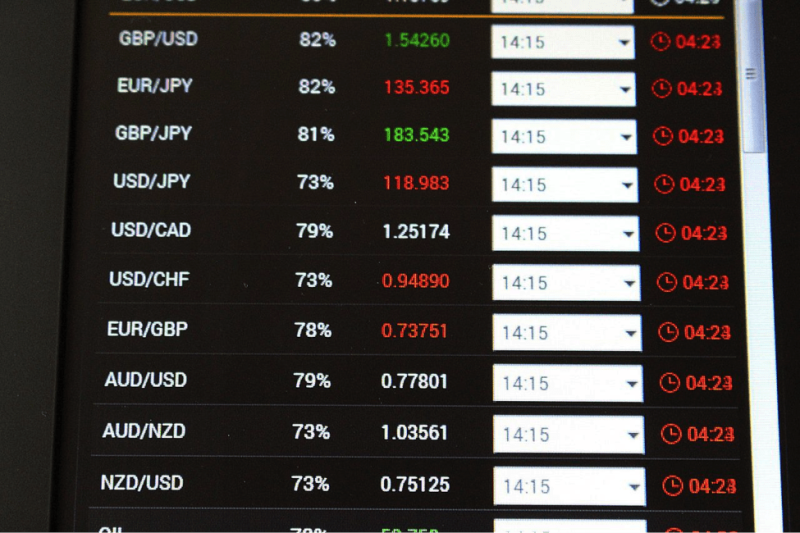 There are over 100 assets in Pocket Option, this is in the high range for a trading platform. The assets get broken up into several categories:
Forex
Stocks
Indices
Cryptocurrency
Commodities
Being a new broker, Pocket Option decided to recruit users by offering assets that most other trading platforms shy away from. One such example is cryptocurrencies, especially popular digital coins such as Bitcoin and Ethereum. Most other brokers are not incorporating crypto, they prefer the conservative approach, but considering there is a new generation that is entering the market, and unlike previous traders, they are tech orientated from childhood. Taking advantage of the latest assets that have emerged in an economy is a strategy that can generate profits.
The Pocket Option website does a pretty well job in organizing the currently traded asset and the payout percentage, this is all provided with a trading schedule, which depicts the assets and the work time.
Deposits and Withdrawals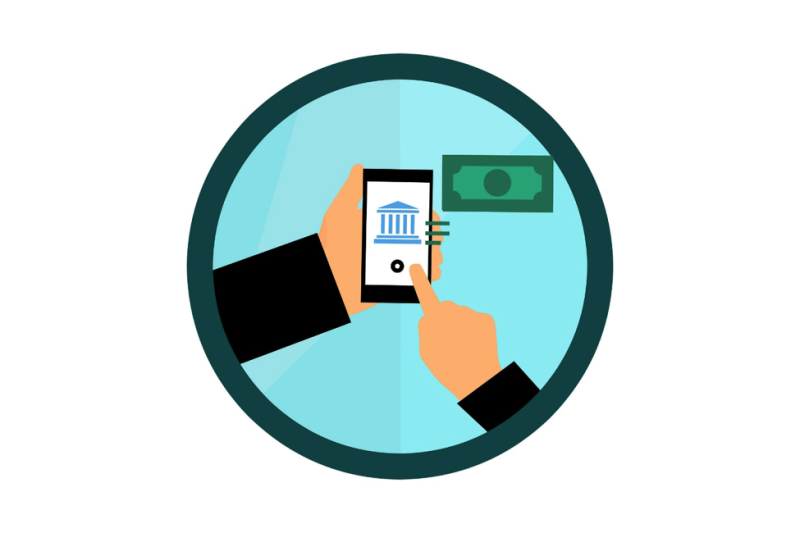 Using a trading platform is not for fun, investors deposit hard-earned money with the intent of generating more funds. That's why most traders are curious to know how a certain platform manages deposits and withdrawals, something that's very easy with Pocket Option.
Following a successful registration on the platform's website, traders have to confirm the payment type, and offer a valid ID document, after this a minimum deposit of $50 is the only condition to start trading. Yet investors can make a larger deposit if they want.
There are several methods to bankroll an account, starting with the typical debit and credit cards to a plethora of cryptocurrencies. Every significant payment provider gets represented on Pocket Option. Some of the options include:
Visa
MasterCard
Ripple
Bitcoin
Litecoin
Ethereum
Skrill
Bitcoin Cash
ZCash
Neteller
The list provided is a small sample of what can be found under the banking options label on the platform. And whichever method gets selected, depositing or withdrawing funds will get streamlined and secure.
Unlike the typical setup in some platforms, where the withdrawal limit is always larger than the deposit in Pocket Option the opposite is true. With a withdrawal, the minimum is only $10 for a transaction. Another benefit is the fact that no commission gets charged on the transactions. The amount a trader plans to withdraw will be the same as the one that finds its way onto the investor's bank account.
The only specific issue is the currency conversions. Some banks will charge a fee for converting currencies. It may seem like a trivial thing, but when planning on significant profits, check and see the additional cost that can get incurred outside of the platform.
Special Features
When signing up on Pocket Option traders discover a bunch of features that improve the trading experience. Opening a live account provides access to numerous features.
Social Trading
Learning from the best is always a wise tactic, and some investors have a simple strategy, emulating what other successful traders are doing at the moment. This is the concept behind social trading, one of the practical features offered in Pocket Option.
And newbie traders can benefit from the option. The opportunity to get a glimpse into other traders' tactics and see what they are doing, especially in cases of successful investors makes it possible to get on the right track pretty fast. When you identify a skilled investor, you can begin traders, you can learn to copy the trades they make.
Tournaments
With Pocket Options, investors get an opportunity to participate in tournaments where they face off against different traders for big prizes. This is not the same idea as social trading but makes it possible to see how your performance compares with the ones of other traders.
In tournaments, there is the opportunity to win prizes, that is different and some provide substantial amounts that can get used for trading.
Achievements
The tournaments are a great way to earn achievements, and they don't come around packaged as a badge on the profile that indicates a trader is highly successful. The achievement rewards are as useful, as the prize funds that get awarded. Some of the perks include trading funds and payout percentage bonus, things that can improve the trading experience and bring in better chances for making money.
Indicators and Signals
The big advantage when using the Pocket Option platform to observe the market is that there are constant alerts about price fluctuations indicating when prices rise and decline. The indicators make it possible for traders to keep in the loop with the latest developments that way getting the most out of a trade.
Markets Research Tools
The platform offers materials that give an insight into the market and improve the information that's at the trader's disposal. Investors get a signal and the opportunity for social trade.
There are numerous tools traders can find on Pocket Option and are practical for improving the knowledge of binary options.
Trading Tools
There are two trading tools on the platform that will improve the trading strategies, make it possible to spot other trades, and learn to trade. The trading tools are necessary for investors, enabling them to make precise decisions.
When joining Pocket Option, users get an opportunity to interact with different investors that are members of the platform. The application for social trading is a great option for communication and exchange of tips that result in better decisions. And the trading signals, permit investors to inspect estimations of upcoming trading sessions. Traders can copy strategies used by other traders. That way there is no need to create a personal trading strategy.
Market Research
To get a feeling for the market, the platform provides various achievements and tournaments, which also bring some entertainment value. Members of Pocket Options can participate in tournaments and if successful get rewarded with various features that are beneficial during trading. Plus, investors can win different awards, such as promo codes and cash-backs that provide profits.
Opening a Trading Account
To open a trading account, new members must register with an email address and a password. If planning on using the practice account, there is no need to sign up. That way investors get a chance to practice trading and examine the platform free of charge.
The process for signing up is very easy, after the email address is provided together with the password, the information gets confirmed with a phone number. If planning to trade with real funds from the start, it's recommended to confirm the account, but it's not a requirement. Setting up the profile and verifying the account happens within a day. With a personalized account investors can trade and implement every feature available on the platform.
Is Pocket Options Scam or Legit?
Pocket Option is a legitimate brokerage platform for binary options. It's a reliable trading platform that provides numerous resources and safe deposits and withdrawals methods. The platforms get regulated by IFMRRC and adhere to several regulations that protect users' data. The platform is owned and operated by Gembell Limited and is officially licensed.
Customer Support
Technical difficulties are a normal event with any platform, that's why users are interested if the customer service is top-notch, ensuring that in the case of some issue, they can get appropriate support. Connecting with the customer agents is easy and several communication channels provide an opportunity to start a dialogue.
The support is offered 24/7, and is accessible via email or phone number. Both methods are available on the website. The email can be used through the official page where there is a contact form to submit a question. Support is provided in five different languages.
Advantages and Disadvantages
An objective pocket option review will incorporate both advantages and disadvantages. It's important to highlight the benefits of using the platform, however at the same time it's necessary to learn the drawbacks.
Pros
When planning on using a new binary options broker, it's crucial to insect the potential platform for features that will enhance the trading experience. We can examine the aspects that make Pocket Option worth the consideration.
More than 100 tradable assets.
Fast deposits and withdrawal processing.
Social trading, achievements, and tournaments.
Deposit bonus on the first investment
Demo account
Offered in 22 languages
US traders eligibility
Regulated and reliable
Cons
Numerous features are appealing on the platform, but several aspects could have been done better. It's time to examine the elements that can impede a trading strategy.
There is only one account type
High or low only available trade type
Simple trading platform
Education Resources
The platform provides several resources for getting educated about the most opportune strategies that can get implemented when trading. Knowledge is power and novice investors should take advantage of the provided resources. Apart from the already mentioned demo account, that can serve as a great introduction to the platform offering a hands-on approach. Traders can use tutorials to get instructed on various strategies, there are video lectures.
How Does it Compare to Other Trading Platforms?
There are multiple trading platforms available for traders. It's easy to get lost in the fancy advertisement that promises the best results. The fact is a trading platform is just that a platform to facilitate trades that come down to decisions made by the investor.
When making a choice it's important to guide yourself by the investment objective and style of trading you practice. As a platform, it has all the key features that a seasoned trader would look for in a brokerage website. Although it's always hard to give a definitive answer the conclusion is that the benefit of using the platform outweighs the shortcomings that it may have.
Conclusion
The intuitive platform offers professional traders and novice investors the opportunity to perform quick trades that can bring in large payouts. Investors can access bonuses that can go over the initial 50 percent, with more chances for winnings.
Pocket Option is a Forex broker renowned for its binary trading options. This is not something usual for Forex brokers. But this broker tries to provide one option that can support all trading accounts, making the Live Account accessible on two different trading platforms. Investors can trade more than a hundred financial instruments in various financial markets.
And the demo account makes it possible to learn all the details concerning the broker and incorporated platforms. The fees are reasonable, on a low scale if compared with other brokers in the industry.
Investors that want a reliable platform reputable binary options broker can register and Pocket Options.
And benefit from the trading advantages. The signup procedure to becoming a pocket option broker is easy on the user-friendly trading platform that offers a mobile trading app. Before committing it is possible to use the demo account button and practice trading skills with virtual funds.
The online broker offers risk warnings for unfavorable movements in the market. When using Pocket Option in any format from a desktop or mobile version it's possible to access every feature.
FAQs
Is Pocket Option a Scam?
Pocket Option is a legitimate platform regulated by the International Financial Market Relations Regulation Centre. The company follow regulation and provide a solid solution for binary options traders, without any hidden trading fees.
Are pocket options profitable?
Using Pocket Options is profitable, investors can expect to payouts of 80 to 100 percent from precise high or low predictions.
How do I get my money back from pocket options?
Money that has been earned through trades can get withdrawn via the preferred payment method and in a selected currency that's supported on the platform.
Do you have to verify Pocket Option?
Members on the platform have to verify their identity when they register. This is an important safety measure, considering investors are depositing funds, but also withdrawing earnings. Confirming that the funds are send to the correct person is a priority.