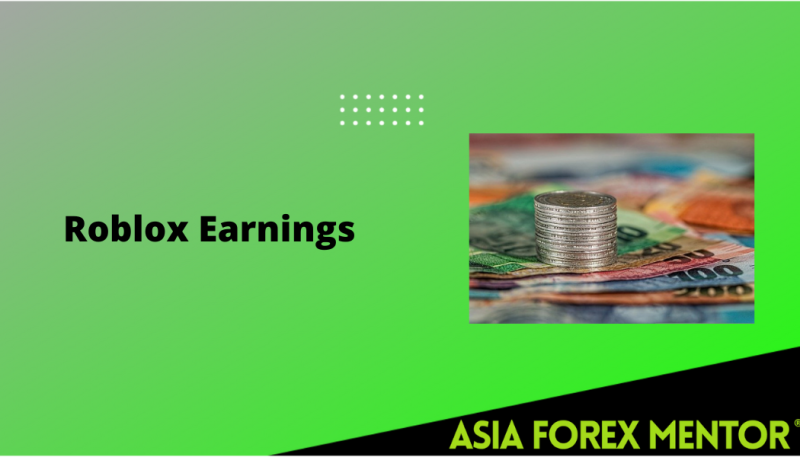 Roblox's Earnings date for the third fiscal quarter is expected to be scheduled within the second week of November 2023. Before we predict the actual date of earning report release, let's dig more into the past performance of the company, its earning history, and upcoming possibilities.
On March 10, 2021, the direct listing initial public offering (IPO) of Roblox shares took place, with a projected price of 45 per share. No new company shares are issued or traded when a business organization has a direct listing.
Furthermore, no money investments were raised by the Roblox IPO. Instead, as soon as trading opens, current investors start selling their existing shares based on demand.
Roblox shares closed at 69.50 on March 10, 2021, more than 54% above the 45 IPO price. A significant price percentage gain implies substantial institutional support on the IPO day, improving the company's liquidity.
Also Read: GME Meltdown – Can GameStock Corp. recover its share price?
Contents
Roblox Corporation – The Company Overview
American video game creator Roblox Corp. is situated in San Mateo, California. The business was established in 2004 by David Baszucki and Erik Cassel, who also serve as the creators of the 2006 game Roblox. Roblox Corp. had 1,600 employees as of December 31, 2021.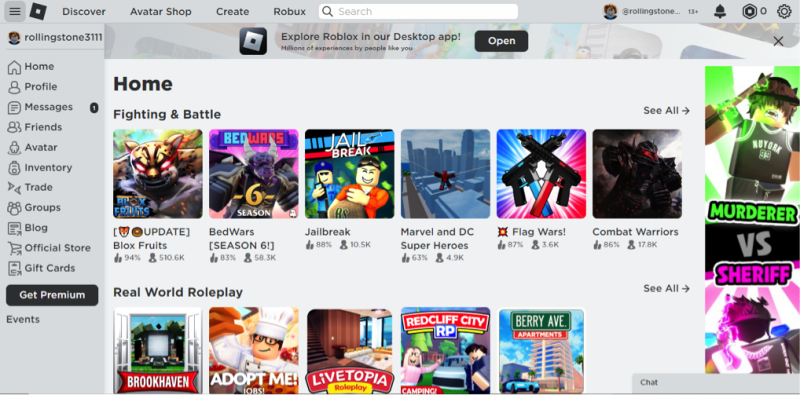 Roblox aims to create a human co-experience platform that connects billions of users to play, learn, communicate, explore, and deepen their connections.
According to Pocket Gamer.biz's top lists of mobile game producers, Roblox has placed sixth in 2018, ninth in 2019, and sixth in 2020. It was ranked sixteenth in 2019 and forty-first in 2021 on Fortune's list of the top trim and medium-sized workplaces in the San Francisco Bay Area.
Roblox was listed on the "Inc. 5000" list of the fastest-growing private firms in the U.S. in 2016 and 2017. It was ranked as the ninth-most innovative company in the world and the most innovative in the gaming device industry by Fast Company in 2020.
In February 2020, Andreessen Horowitz led a "series G" fundraising round for Roblox Corp. that raised $150 million and valued the firm at $4 billion.
By October 2020, Roblox had started preparing to go public, weighing the pros and cons of a direct listing against a more traditional initial public offering (IPO).
Later that month, the business filed paperwork with the Securities and Exchange Commission (SEC) of the United States to prepare for a $1 billion initial public offering (IPO). It intended to list on the NYSE under the ticker symbol "RBLX."
More than 830 full-time workers and 1,700 "trust and safety agents" were employed by the business. The business bought Loom.ai, a company that builds 3D avatars from photos, in December 2020.
Roblox Corporation declared in January 2021 that it would opt for a direct listing over an IPO. Additionally, the SEC has asked Roblox to alter the way it discloses the sales of its virtual currency, Robux.
A "series H" round of fundraising, led by Altimeter Capital and Dragoneer Investment Group, valued the company at $29.5 billion in the same month.
By February 2021, the class A shares of Roblox Corp. will be directly listed on the NYSE. On March 10 of that year, the shares were put on the pre-market, and after the initial purchases, the business was valued at an estimated $41.9 billion.
Roblox purchased Bash Video and Guilded in August 2021 for a total of $90 million in cash and equity for Guilded.
ROBLOX Earnings – Actual Date and Information
The profit of a corporation is divided by the number of outstanding shares of its common stock to arrive at earnings per share (EPS). The resultant figure works as an indicator to gauge business profitability.
It is typical for businesses to publish EPS adjusted for unusual expenses and possible share dilution. In financial markets, the deferred EPS forecast is a sign of the overall profitability of the business.
On August 9, 2022, the company's site released its most recent quarterly profits report. The reported ($0.30) EPS for the quarter fell short by $0.07 of analysts' expected projections of ($0.23).
Analysts had predicted the corporation would make $625.43 million during the quarter, but it made $639.90 million. The quarterly revenue decreased 3.8% from the prior year. Although, the average bookings raised by 28% for the third quarter of 2021.
Over the past year, Roblox has made ($0.95) earnings per share (($0.95) diluted earnings per share). In the upcoming year, Roblox's earnings are anticipated to decrease from ($1.23) to ($1.35) per share.
Roblox hasn't yet disclosed the day of its future earnings report, but based on the dates of the prior press release, the firm expects to publish its future results within the first half of November 2022.
Upcoming earnings date?
The upcoming earnings date is expected at November 7, 2022, based on the company's history of the previous reporting. The reporting date can be updated following the actual date of announcements.
ROBLOX Market Data – Earnings Estimates and Actuals by Quarter
On November 14, 2022, Roblox Corporation is expected to disclose financial results. The algorithm used to estimate the upcoming earnings date is based on the organization's past reporting dates.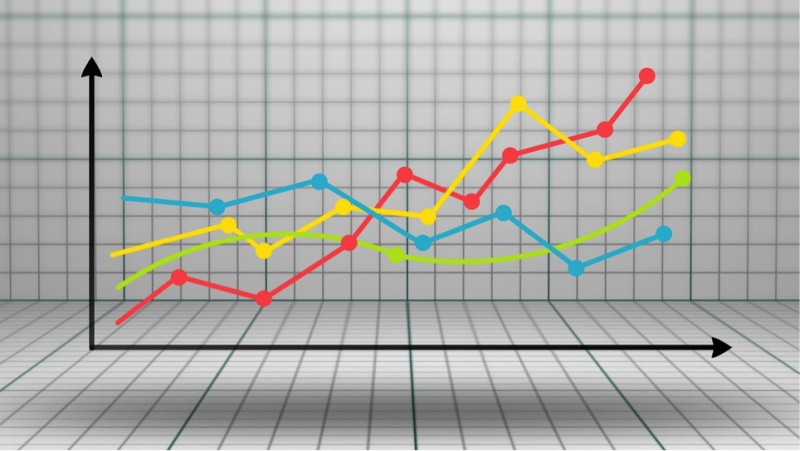 Based on the data provider, Zacks Investment Research, the consensus EPS forecast for the quarter is $-0.31 based on six analysts' projections. Last year, no dividends were reported for the same quarter ($-0.13).
Estimate momentum tracks the evolution of analyst sentiment over time and could serve as a precursor to upcoming price fluctuations. The consensus earnings per share (EPS) projections from today, one week ago, and one month ago are displayed on the Change in Consensus chart.
The consensus EPS forecast for the fiscal quarter ending in September 2022 has been constant over the previous week at -0.31 and consistent over the previous month at -0.31.
One analyst upped and did not drop their calculation among the one providing quarterly predictions. The consensus EPS forecast for the fiscal year ending in December 2022 has stayed the same over the previous week and the past month at -1.23.
Are the Legal Disputes Enough to Hamper Roblox's Cash Flow?
Cinemark Theatres filed a lawsuit in June 2016 alleging trademark infringement against Roblox Corporation. The plaintiff highlighted several user-made Roblox games that imitated Cinemark locations and used the brand's trademarked branding.
YouTuber Kerstin Hoffmann, also known as Keisyo, alleged in February 2018 that Roblox Corp. owed her $150,000 because the corporation had arbitrarily prevented her from transferring her 42 million Robux balance into real money. According to Roblox, she could not transfer her Robux because she had acquired them through "fraudulent conduct."
The unidentified plaintiff filed a class-action complaint against Roblox Corporation in May 2021, alleging that the firm had defrauded players by facilitating fictitious purchases.
The court found that the court found an obvious financial benefit of the company's approach to sell first and "regulate" subsequently had specific trading purposes.
By the time the defendant had deleted products from the Avatar Shop and daily active users' inventory, it had already received its 30% fee from the sale. Before any content is made available on the platform, it is reviewed by Roblox Corp. through a multi-step review process, according to the organization.
The National Music Publishers' Association sued Roblox Corp. in June 2021 for $200 million, claiming the business violated copyright laws. According to the lawsuit, Roblox preys on its impressionable user base and thirst for popular music, instilling in them the idea that music piracy is acceptable.
In response to the lawsuit, Roblox Corp. stated that they "do not tolerate copyright infringement" and intended to contest the claim. The litigation was resolved when Roblox and NMPA announced on September 27, 2021, that they had come to a deal that "settles claims filed by NMPA members and offers an industry-wide opt-in open to all qualified NMPA publishers."
Forecasting the performance or Roblox Stocks
The median target price among the several analysts who are providing 12-month price projections for Roblox Corp. is 50.00, with high and low estimates of 75.00 and 21.00, respectively. From the most recent price of 35.53, the median estimate reflects a deferred revenue of +40.73%.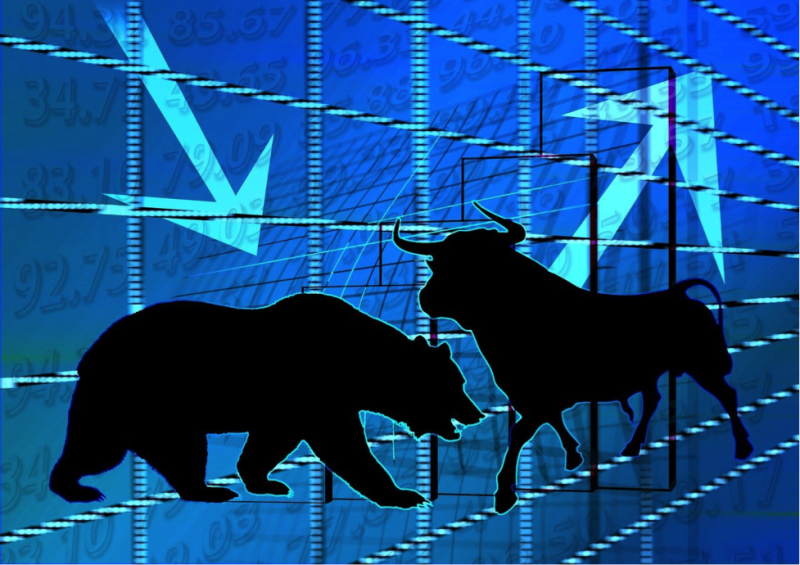 William White, the chief marketing officer Walmart U.S. said, "We're showing up in a big way – creating community, content, entertainment, and games through the launch of Walmart Land and Walmart's Universe of Play"
"Roblox is one of the fastest growing and largest platforms in the Metaverse, and we know our customers are spending loads of time there.
So, we're focusing on creating new and innovative experiences that excite them, something we're already doing in the communities where they live, and now, the virtual worlds where they play," he added.
Latest Announcements from Roblox Corporation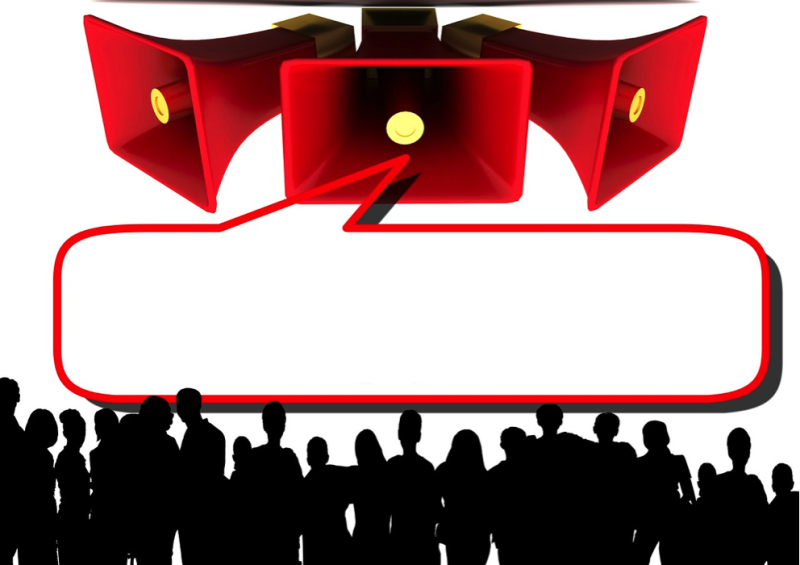 Vans World, an immersive simulation of the skating world of Vans, was made public by Roblox on September 1. Vans World is a metaverse playground where users may socialize with their friends while pulling tricks and personalizing Vans gear and clothing.
Nike debuted Nikeland, an immersive world experience, on Roblox on November 18. Players reserve the ability to visit a virtual showroom to outfit their avatars in Nike clothing and browse the brand's newest offerings.
Roblox executives spoke at a well-attended analyst day event on November 19 about the company's entry into new areas like music and education. The business added that it expects all consumer companies to require a Roblox strategy within three to five years.
The Roblox stock continues to have an overweight rating from Morgan Stanley analyst Brian Nowak, who also increased his price objective from 88 to 150.
To engage the upcoming generation of NFL football fans in the Metaverse, the National Football League released NFL Tycoon on February 9. The NFL will be the first recognized professional league in a major sport to provide a persistent experience on Roblox.
NFL Tycoon is a Roblox game that combines the tycoon and simulator genres to allow players to create, play, and learn in their own NFL-centered universe.
Final Words
The history of "Roblox" searches on Google Trends lends credence to the idea that the pandemic increased interest in Roblox. Between March and April of 2020, the number of searches nearly doubled.
The increase in revenue was over 82% in 2020 and almost 108% in 2021. Although search traffic is currently still holding steady, I believe it is realistic to speculate at this point that we are entering a post-pandemic scenario that will bring interest in Roblox back to prior levels. In the first fiscal quarter, the deferred revenue had already decreased sequentially.
Gaming revenue fell by 44% sequentially, according to NVIDIA. When Roblox releases its earnings, I will anticipate a sizable negative surprise if even half of its revenue is susceptible to a similar slowdown in gaming.
Remember that after NVIDIA's statement, their stock price fell 6% while Roblox's stock fluctuated. Its estimated revenue for the upcoming fiscal quarter is $626 million.
Roblox risks missing its quarterly revenue target by about $138 million if the actual number is 22% lower than anticipated. That equals almost a 25 cent per share miss with 541.86 million shares outstanding.
Since Roblox doesn't produce positive earnings per share, it is challenging to value them, but the current FQ2 2022 EPS forecast of -$.26 offers an idea of the possible effects a 22% miss could have.
FAQs
What time are Roblox earnings?
Roblox's following financial results have yet to be revealed. However, market experts expect the third quarter EPS announcement within November 14, 2022.
What is Roblox's net worth?
Interactive charts of Roblox's net worth over 10 Years. What is worth is usually represented in the capital a stockholder has in their stock divided by the number of shares. Roblox's total assets were $23.73 billion at the end of 2021.
How much debt is Roblox?
Roblox's long-term debt was $1.089 B, an INF% increase year over. Roblox's 2025 – 2022 debt grew by 0.888B. The increase is 9%. Roblox debts for 2020 jumped 0.5% to 0.2%.
What time does affirm report earnings?
The firm was forecast by analysts for earnings on September 11, 2020. The upcoming earnings date has been calculated using the historical reports. We may update this date at some point as the firm identifies the accurate earnings dates for this year.
(Why are we experiencing inflationary frustrations? Why do you upgrade? Our tooling will help restore Roblox / LX (RBX) Close: September 16.)