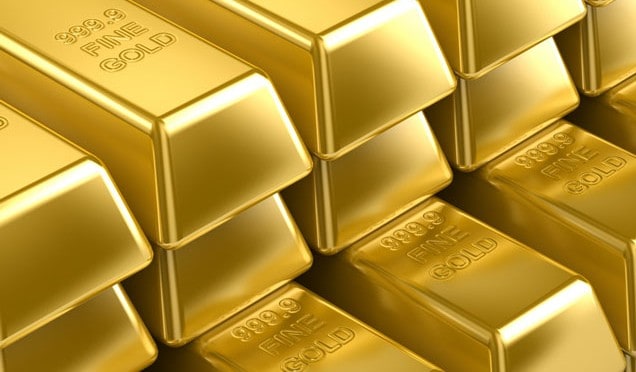 Spot Gold Hits Record on Concerns Over U.S. Debt Ceiling Problems
First trading day of the week and gold spot is climbing higher investors' concern over U.S. debt ceiling negotiations. Spot Gold has been rallying since investors' concerns fueled by the uncertainty in the eurozone and the U.S.
Last week the European Union leaders were gathered and they had agreed on a new deal to solve sovereign debt problems in the eurozone. Even though the financial markets' first response was positive, the market participants still have doubts. They think that the problems have been solved for now but the long term problems still exist. In addition, EU leaders' plan may trigger a default as the proposed bond exchange implies a 20% value loss for bondholders. Fitch says "An exchange that offers new securities with terms that are worse than the original contractual terms of the existing debt and where the sovereign is subject to financial distress constitutes a default event".
Spot Gold Hits Record on Concerns Over U.S. Debt Ceiling Problems
Besides the package proposed by European leaders fail to tackle the underlying problems and generate stability in the eurozone. Another important question is whether this new plan is enough to solve the Greece's debt problems. There is no sign of improvement in the Greek economy and economic experts see the austerity and privatization package's measures as the only way to fend off an imminent bankruptcy.
Recent situation in the global economy is also affecting stock markets. Asian stock markets opened lower today. In the currency market, USD is mixed. Safe heaven currencies JPY and CHF are still strong against USD and EUR. The U.S. lawmakers' failure to reach an agreement on the debt ceiling has been weighing on the markets. Even though it is unlikely that the U.S. will defaults, investors are still cautious. However if the negotiations don't produce good results and U.S. lawmakers fail to raise the country's debt limit before August 2, that would cause a big disappointment in the markets. The U.S. lawmakers have to unite and reach a deal on how to cut the deficit and raise the debt ceiling.
Spot Gold

Hits Record on Concerns Over U.S. Debt Ceiling Problems

According to the latest report released by the Australian Bureau of Statistics, Australian producer prices rose 0.8% in the 2nd Q of the year. Forecasts were around 0.6%. Producer price index is an important data because it is a key measure of inflation and of course it can influence expectations for CPI (consumer price index). Economists say that increase in producer prices show that inflationary pressure is getting higher.
Spot Gold is also one of our trading vehicle in forex trading. Check out our online forex trading AFM winning Price ActionForex Course where i teach you the exact FULL Forex Trading System & Strategies that i personally use to be consistently profitable.
See you on the other side my friend,
Asia Forex Mentor
Ezekiel Chew
Asia #1 Forex Mentor
www.asiaforexmentor.com