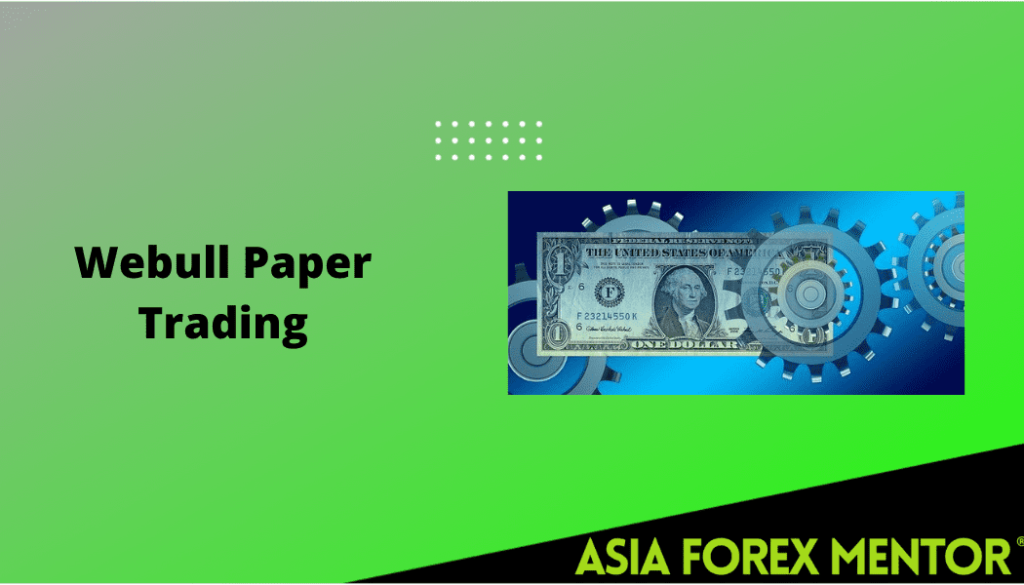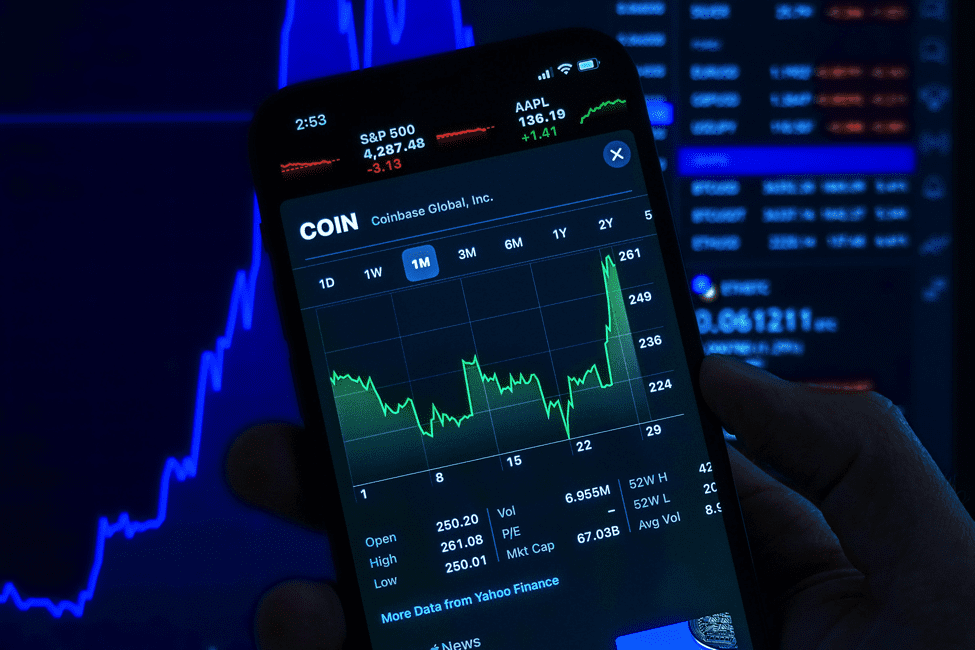 Also Read: Copy Trading Software
Contents
Paper Trades
Old Fashioned Stock Trading
The term paper trade refers to the way people used to trade stocks on Wall Street. The investor and the broker would write down the stock trades they thought were best for an account and then compare notes. The final stock trades were then submitted to the broker on the floor to execute. Computer trades replaced paper trades. Later, computer trades were replaced by investors making their stock market trades using their electronic devices (e.g., smartphones, laptops, the web).
Practicing Trades
The term "paper trade" has one more meaning. It was used by people who wanted to practice trading on the stock market. However, they didn't want to start trading and lose money on their initial trades. With paper trading, they didn't have to invest any real money into the paper trades. They just wrote their trades down on paper and then watched the market.
It is this use of the term paper trade that is referred to when people want to set up paper trading accounts. One caveat, modern-day paper trading platforms have a lot more to offer traders than just a place to write down their virtual trades.
What is Webull Paper Trading?
Webull Paper Trading is the virtual account or paper trading account that Webull investors can use to enhance the overall performance of their trades. These are also referred to as demo accounts. These accounts are offered for free, require no deposit, and use virtual (a.k.a. fake) money.
Using your paper trading account, you can engage in different types of virtual trades. On the Webull trading platform, you can engage in virtual trades of stocks, options, exchange traded funds (ETFs), ADRs, and other securities. To manage your day trading, you can use market orders, limit orders, stop loss orders, etc. Over time you will become more familiar with the trading platform's tools and the stock market and focus on the trading strategies that best fit your investment style.
Experienced traders also benefit from using Webull paper trading accounts. They can use it to test different trading and investment strategies. In addition, they can use it to test out different ways to build up their portfolios. Some traders may also want to compare Webull's trading platform to the trading platform that they are currently using for their live trades.
The Appeal of Paper Trading Platforms
Paper trading is very attractive to inexperienced investors who want to become day traders, trade options, hedge their investments, or become short sellers. Novice investors are likely to be reluctant to risk their capital on their initial forays into the stock market or while they try to master different trading strategies, or engage in high-risk speculative short-term investing.
Moreover, these same investors may want to organize their trades in different ways in order to maximize their profits and reduce their losses. Another great benefit, no commission fees are paid on the trades, and the losses never affect the paper account holders' finances.
For those who want to be educated about how to read charts, use platform trading tools to limit their potential losses, and experiment with more high-risk trading, virtual trading accounts make it easy.
Webull's trading platform has online articles, videos, tutorials, and demos that you can use to educate yourself about the investing world. It can also refresh your memory about investment strategies and tools you are not accustomed to using during your regular trading activity.
Benefits of Paper Trading?
Simulated Trading
Paper trading on Webull can be done using a smartphone, desktop computer, and the web. The trades are made using market data displayed on the platform. This data assists investors in finding the best places to enter and exit the market. Plus, this information can be used to plan your exit strategy for that security. Another benefit is that traders can learn to rein in their emotions and make emotionally-detached trades using their virtual money.
Learning the Platform
Traders using paper trading learn about how to organize their trades and structure them to get the best profit and loss curves for their trades over time. They would be reluctant to experiment with more advanced trading and investment strategies if they were risking their actual capital. Also, there are the problems that may occur from not correctly inputting the order, issues that can be avoided by practicing setting up the orders on their paper trading accounts.
Educational Resources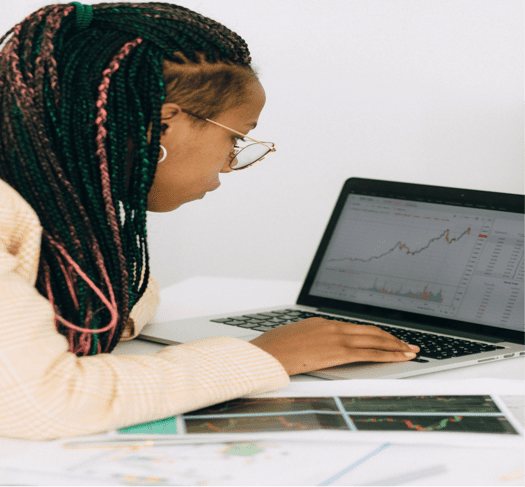 Webull's paper trading accounts offer more than just the opportunity to trade and get feedback on your investment activities. They provide their account holders with various learning aids. There are learning aids for new, inexperienced, and experienced investors who want to delve into higher-level, more advanced and more complicated trading and investing strategies. Experienced traders may also want to learn about different ways to mix strategies and optimize their results.
Exploring Trading Strategies
Many experienced and inexperienced investors have heard about investors making tremendous profits from engaging in risky, highly-speculative trading behavior. Since everyone wants an opportunity to realize jaw-dropping earnings from their investments, paper trading can bring them closer to that reality.
Admittedly, paper trading is not the same as using their own money to engage in high-risk, potentially financially devastating trades. However, traders can get experience putting those deals together, making decisions about when to enter and exit those trades, and the opportunity to analyze the details of their trades to learn more from them.
New and inexperienced investors benefit from exploring different investment and trading strategies. These things may not be as exciting as short selling or trading options. Still, the thrill can be quite similar for someone just getting into the market and experimenting with different ways to develop their portfolio. Webull supports every level of investor on its platform and provides them with the tools and information they need to become successful investors.
Conserving Financial and Psychological Capital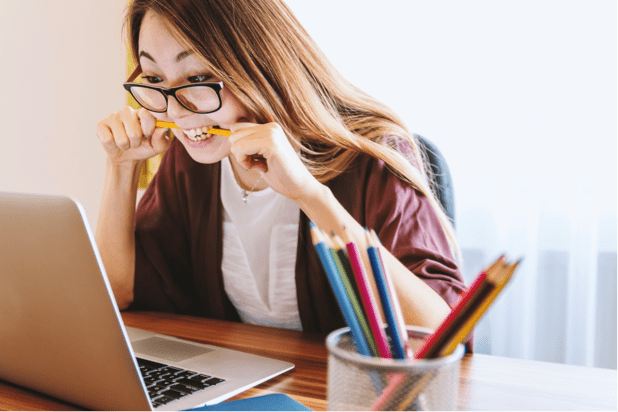 Use a Webull demo account to conserve your financial and psychological capital. As investors become more accustomed to using their Webull trading account and learn from their losses, they will experience fewer negative feelings. If investors use their capital and are emotionally attached to it or affected by their losses as they learn the platform or learn new ways to invest their funds, they may become depressed, emotionally distraught, or just reluctant even to repeat an investing strategy or technique.
Rinse Wash Repeat
This is a problem because the key to investing success is trying things more than once and figuring out how to improve the trading results. Moreover, even if your trading strategy works, you still have to repeat it many times to ensure that you weren't just lucky the first few times.
In addition, you'll need to learn when various strategies and investment techniques don't work or are only marginally successful. So, while improving your investing skills and learning new ways to achieve your investment goals, use paper trading to conserve your financial and psychological capital and keep them primed for when you do your live trading.
Transition to Live Trading Platform
Everyone is different and will require different amounts of time to feel comfortable with the Webull trading platform and investing. Paper traders should approach paper trading with a serious mindset and try to learn as much as possible from their virtual accounts. If the time is spent wisely and judiciously, investors are more likely to migrate from paper trading to living trading.
One way to transition from your virtual account to a live account is by investing a little money with your virtual money. The real money invested can be as small as $5 to $10. The amount doesn't matter. It is more vital that you begin investing actual money and seeing the results. This will enable you to more easily train your mind and emotions to be as disciplined with your money as they are with the virtual money you are trading on your paper accounts.
Also Read: Options Trading Books
Disadvantages of Paper Trading Platform
Despite all the advantages that come from opening and using a paper trading account, there are still some major disadvantages that come with it. There are simply some things that a simulation cannot recreate or prepare investors for when their capital is not involved in the transactions. This section explains the significant drawbacks to paper trading.
Lacks Emotional Depth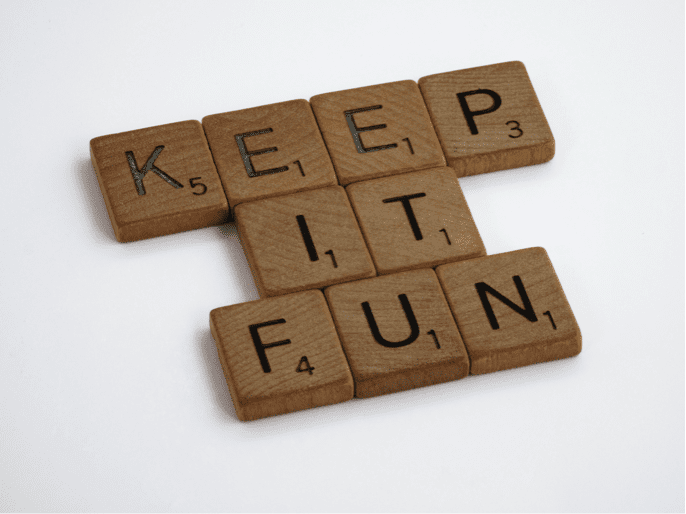 Successful investors like Warren Buffett have repeatedly advised market investors to remain calm and emotionally detached when engaging in market trades. All investors lose money at some point in time, it cannot be avoided. However, investors must not alter their trading strategies or techniques unless the situation in the market warrants such changes.
Simulated trading, for many investors, is not real. When things go wrong in simulated trades, investors won't feel the same mental, emotional, and psychological anguish they would feel if they had lost money in the simulated trade. Thus, paper trading has been known to cause investors to feel overconfident about their trading strategies, feel a sense of euphoria when trades go well, and experience a disconnect between the simulated loss and investors' feelings about the loss.
Requires Time Commitment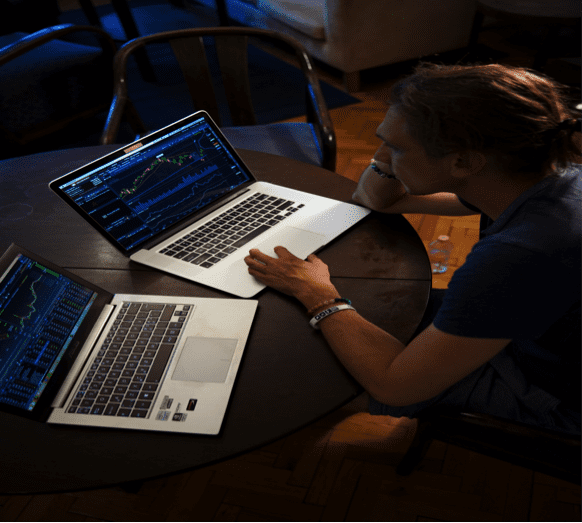 Webull paper trading requires you to invest time in the trading platform. There is no shortcut to learning about investing and what works for you. Even when you have something that works, you must keep testing it in the markets and understanding the limitations of your investment strategies and techniques.
This time commitment is a serious one. Absent the commitment, your paper trading account will not be as advantageous to you as it could be with a proper time commitment.
Not for HODLers and Risk-Averse Investors
Paper trading on Webull is not likely to benefit HODLers. People who want to purchase and hold securities for the long-term are better advised to invest in index funds, target-date funds, ETFs, and get advice from robo-advisors. These low-risk, long-term investments tend to be favored by investors who are risk-averse and those who have a limited time to prepare for retirement.
Missing Fees
Simulated trading does not include the payment of fees for transactions on the Webull trading platform. Although Webull offers commission-free trading, there are other fees investors must pay if they use its brokerage service for live trading. Investors must pay fees paid to the Securities and Exchange Commission (SEC) and Financial Industry Regulatory Authority (FINRA) for certain transactions.
In addition, if the investor is a short seller, the investor will have to pay a fee to borrow the securities and pay any remaining fees when the securities are returned to the broker who loaned them to the investor.
Unlisted Securities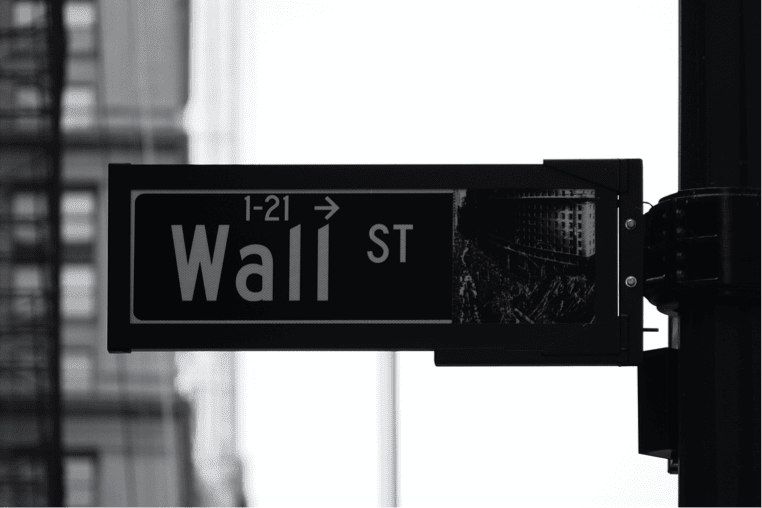 Investors using Webull Paper Trading accounts cannot use their virtual funds to trade cryptocurrency, OTC securities not listed on NYSE or NASDAQ, and the pink/penny sheets. At this time, cryptocurrency is considered to be a privileged investment. It is a high-risk investment that crypto investors must be prepared to manage if they want to participate in the volatile crypto market.
As for the OTC securities and penny stocks, if the stock is not listed on the NYSE or NASDAQ, you cannot engage in simulated trades with it using your Webull demo account.
Opening a Paper Trading Account
Go to the Webull website and register for a paper trading account. To do this, you will need to have an email account. After you enter your email address into the website, you will receive a verification code via email from the trading platform. Verify your email address and then enter a password 8 to 20 digits long.
Review Webull's additional insurance policy for its customers/clients and its Securities Investors Protection Corp. (SIPC) coverage.
You can now download the app to your desktop computer or mobile phone.
Log into the Webull app using your email address and password. If you used your smartphone's number to sign up for the app, you can use your mobile phone number to log into the app.
After you are in the app, look to the right side of the screen and click on the button "Unlock Trading."
S.-based traders must provide government identification to the trading platform before they can open a paper trading account. Acceptable identification includes a U.S. passport, U.S. driver's license, Social Security Number, Individual Tax Identification Number, and assorted visas (e.g., E1, E2, E3, F1, H1B, H3, TN1, O1, or L1)
Choose the format of the paper trading screen. To do this, click on the "$" on the left side of the desktop screen or the menu page of the mobile app.
You can start paper trading on your virtual account now. Webull's trading platform will give you $1,000,000 to start your virtual trading journey.
Research the stocks that interest you. It is always better to invest in something you know about and are interested in studying.
If you don't know where to start with picking stocks or how to analyze their market performance, go to the educational resources on the Webull website and develop your investing acumen.
Webull Promotional Stock Giveaway
When you decide to become a live trader, you can activate your account by clicking on the button "Deposit." Since Webull has no minimum account balance, you can deposit $1 to thousands of dollars.
If you deposit at least $100 into your live trading account, you will qualify to receive free stock worth $8 to $1,600.
With a deposit of at least $100, you will receive at least 2 shares of stock. You also have a 1 out of 50 chance to receive a share of Google (NASDAQ: GOOG), Procter & Gamble (NYSE: PG), and Kraft Heinz (NASDAQ: KHC).
If you do not put any money into your live trading account, you will have a 1 out of 100 chance of receiving a share of Facebook (NYSE: FB), Starbucks (NASDAQ: SBUX), and Snap Inc. (NASDAQ: SNAP).
Conclusion
Webull Paper Trading is an excellent way for new traders to learn how to day trade and get involved in different types of high-risk, speculative trading (e.g., CFDs, options). It is suitable for investors at all stages of their investment journey. Its educational materials are free and readily available to everyone on the platform.
Plus, as clients become more comfortable with trading, develop their investment style, and commit time, energy, and thoroughly analyze their investment journey, they will be able to transition from simulated trading to live trading. Since Webull is commission-free and has no minimum account balance, it grows with new traders and those working with limited capital.
FAQs
Are paper trading accounts free?
Webull's Paper Trading accounts are free. You are not required to purchase a subscription or deposit money into a live trading account before you can access your Webull Paper Trading account.
Can paper traders earn money from their paper trading accounts?
No, traders cannot earn money from simulated trading using their paper trading accounts. The simulated trading accounts help traders learn how to use Webull's digital trading platform to invest and build their portfolios. In short, in paper trading, you can't lose money, and you can't earn money.
Is it difficult to open a Webull Paper Trading account?
No, it takes about 5 minutes to open a Webull Paper Trading Account. You only need an email address and to create a password for the paper trading account.
Is it difficult to open a Webull live trading account?
If you have a paper trading account, log in to your account and click on the "Deposit" link. Note, to open a live trading account, you must have government identification that can be confirmed and submitted to the trading platform for review. Accepted forms of identification include a U.S. driver's license, U.S. passport, Social Security Card, U.S. visa, or an individual tax identification number.
Is Webull a fraudulent brokerage firm?
Webull is a legitimate brokerage firm. It has all of the required licenses too. The firm is young, but doing well and has had some great feedback from its clients.