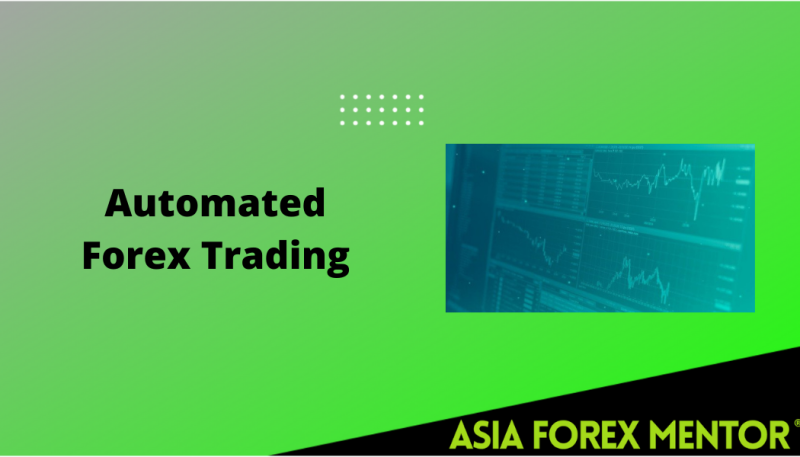 Basic Forex knowledge is required, so you can determine what you want from a trading bot.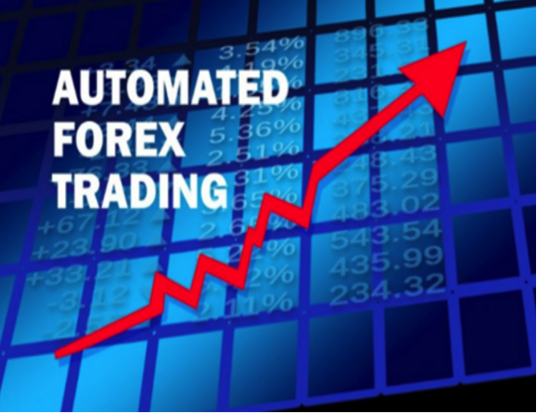 Also Read: FOREX Trading Scams: Everything You Need to Know
Contents
What is Automated Forex Trading?
Automated forex trading is done using a tool or software program that requires a trading matrix to function. This means that traders are not required to analyze, execute, or monitor a forex trade.
An automated trading system takes up the responsibility of analyzing price action and deciding whether to go long or short in the market.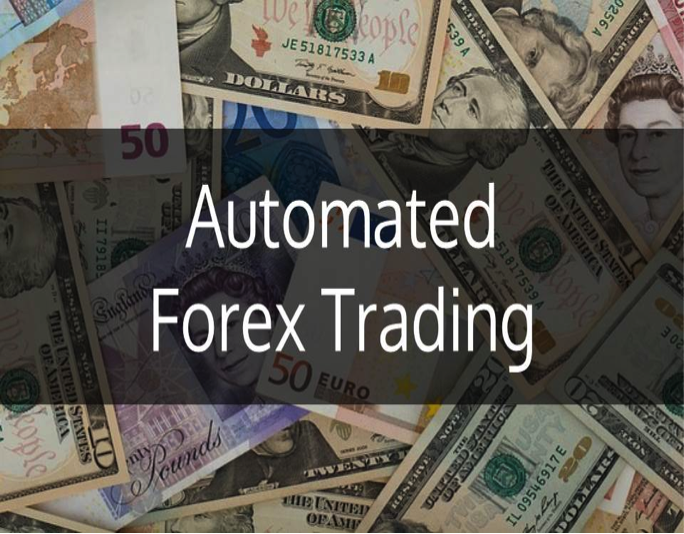 The automated trading software runs on instructions, so it may require periodic adjustment depending on the trading strategy the trading robot implements. It is because several trading robots require different trading plans.
An automated forex trading robot comes with a software program that is responsible for executing trades in the forex market and makes use of an algorithmic trading system. This allows traders to trade without any physical trade execution.
Understanding Automated Forex Trading
The automated forex trading market has been gradually expanding, with new automated forex trading systems being developed frequently. An automated forex trading software program uses technical analysis.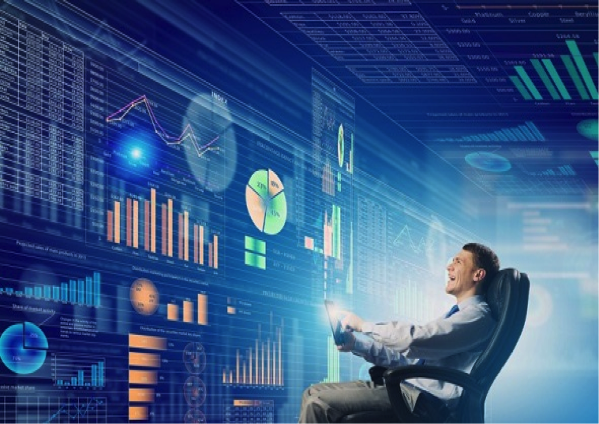 An auto trading program could even be instructed to buy or sell currency pairs when different moving averages cross. Forex traders can decide to set a trailing stop program for a pips target. This program works without any physical aid.
Popular trading platforms like MetaTrader 4, MetaTrader 5, and Tradestation allow traders to create automated trading solutions based on a set of instructions and technical analysis.
The forex software for MetaTrader 4 is MQL4. TradeStation uses EasyLanguage, which is an automated forex trading software for automated traders.
Does Automated Forex Trading Software Work?
Automated trading works with a good trading plan. Even institutional traders use automated trading programs. Many traders looking for profitable trades turn to auto trading platforms.
To gain more confidence in automated forex robots, you can purchase or create an automated trading software program to test. Most trading platforms support backtesting with a demo account.
The best starting point for auto trading is to automate your manual trading. That means you should program an automated trading technique to take trades you would normally have taken.
Some experienced traders suggest that automated forex trading is better than manual trading because it removes all emotional human errors from trading.
Good automated trading strategies are only as good as their authenticated trading history results. You need to make sure your trading strategy can give profitable when turned into a program.
The Advantages of Auto Trading Software
The absence of psychological and emotional factors during trading has become one of the key benefits of Forex auto trader software.
An automatic trading system exploits elements you've pre-defined or the factory configuration you've provided earlier to keep your trading judgments stable and unemotional.
Trading bots use the most accurate entries, stop losses, and take profit prices. It also calculates lot sizes and implements your trading plan.
It works with the programmed risk a trader is willing to take. It initiates trades according to the desires of the trader. This tool is very powerful because it adheres to a trading plan and instructions.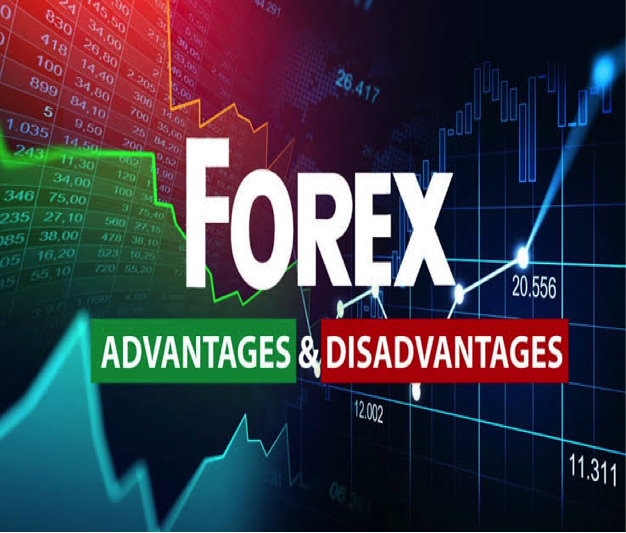 The Disadvantages of Auto Trading Software
Automatic trading software, like any other technology, has both pros and cons. Scams involving the selling of trading software, a lack of understanding of how to utilize trading software, and the financial expense of hiring an experienced coder are just a few examples.
Most trading bots are scalpers; they keep trading positions for a short period. This is a big con for swing traders. Trading bots use short price movements on the intra-day chart, aiming for small gains.
Data-mining bias occurs when a researcher explores data samples frequently till a pattern emerges, leading to an overestimation of the importance of a market event that was likely generated by a random or unforeseeable situation.
Commercial forex robots, on the other hand, tend to choose one backtest out of many and deliver it to the investor as the most likely conclusion, even if the findings haven't been extensively vetted.
Technical analysis, which entails analyzing previous market figures and price charts to forecast future events, is a skill that Forex robots excel at.
But when it comes to fundamental analysis, bots are not capable of using it or reading it.
Forex robots require a powerful system with a stable internet connection. Any server lags or problems may create errors or trigger the robot to trade erroneously.
Best Automated Trading Systems Platforms
Aside from using automated forex trading software, the types of automated trading systems vary. Others include copy trading and forex trading robots.
These are the best-automated forex trading options reviewed by Benzinga.
The best automated forex trading software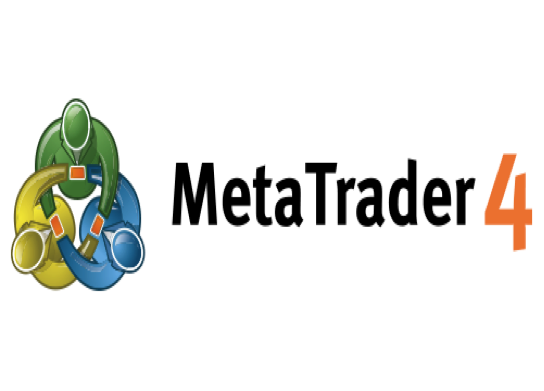 For the past few years, MetaTrader 4 and MetaTrader 5 from MetaQuotes have been leading the forex trading financial markets. Most brokers support these platforms.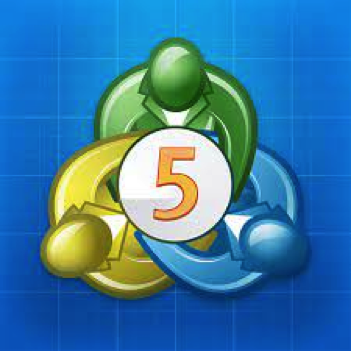 On these platforms, you can create your own expert advisor to automate your trading system. You can also hire a professional developer to create it for you. There is a huge community of expert advisors programmed by developers.
MetaTrader 4 and MetaTrader 5 feature lots of expert traders. MT4 and MT5 allow users to copy trades from these traders and also review their traders.
The social trading feature, which is found under the signal tabs, enables users to copy and review trades from expert traders.
The best forex trading robot
The 1000pips chimber forex robot has proved to be the best forex robot. This trading platform was exclusively developed to work with MT4 and MT5. It is a cutting edge expert advisor.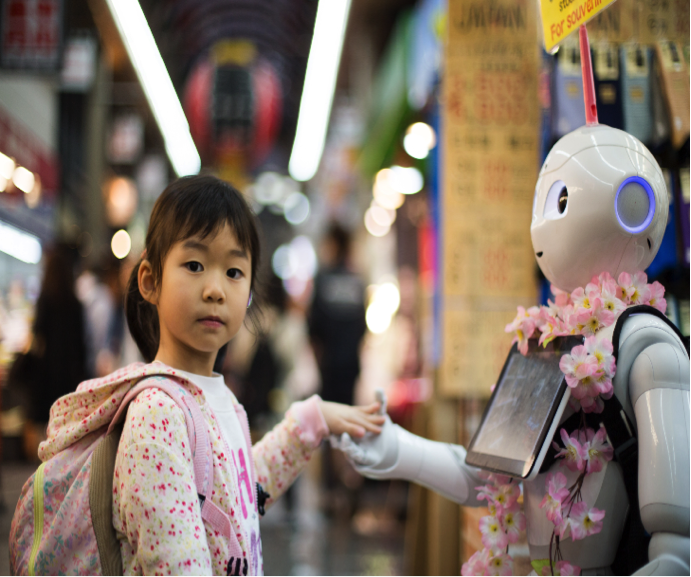 This trading robot uses complex instruments and algorithms to watch price action and execute quality trades. This robot has automatic trading tools and would work with MT4 at any period.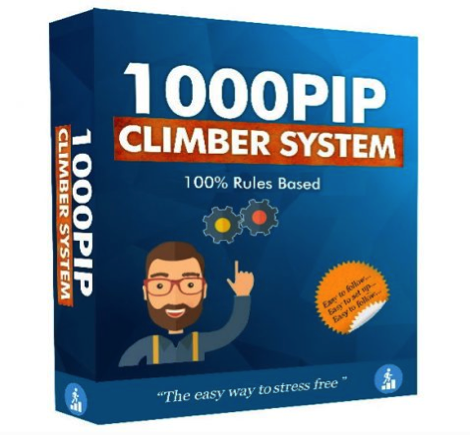 Myfxbook recognizes the impressive past performance of 1000pips chimber forex robot. Beginners will find this auto trading system easy to navigate and use. 1000pips chimber forex robot offers direct training and support to users, to give users a better understanding of how to use the platform.
Having a 5-star rating from Trustpilot. This trading robot is highly recommendable to traders looking to get into automated forex trading because of its professional support and services.
The best-automated copy trader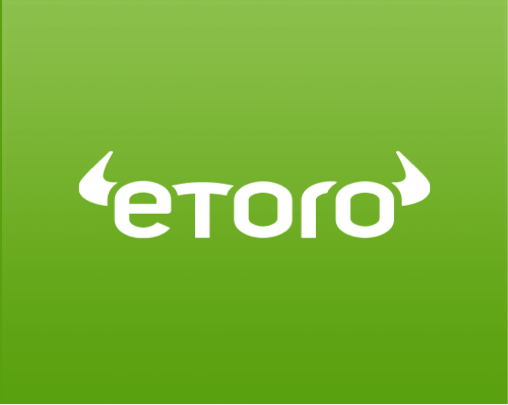 eToro allows users to copy the trades of expert traders using their social trading services. These expert traders would have a given record of profitability and consistency. eToro does not allow users to automate a trading plan.
There are over 2,000 assets available for trading on eToro. Traders can use a demo account to explore its platform and get a first-hand experience of its services.
Traders can choose to use their applications for convenience. There is a lot of educational content on eToro to keep traders up to date on events in the financial markets.
Also Read: Best Forex Trading Platform 2022
How to Choose an Automated Forex Trading Program?
You can get it all when it comes to forex trading programs. Every choice has an opportunity cost. We will help you know how to select the best program for you.
There are a lot of automated forex trading platforms and programs to choose from, and each has its own varying features and characteristics. Some have good advantages over others in one area but perform poorly in other areas.
Programs or organizations make some claims. These claims should be investigated before you make any decisions based on them.
Some programs may showcase past results and activities, but this might be as a result of some events and conditions. Past results do not guarantee future performances.
We will go through the factors to consider when choosing an automated forex trading program.
Define what you want from an automated forex trading software
The speed, performance, programmability, and simplicity of use of auto trading systems differ. As a result, what works for one trader may not work for another trader.
For example, some traders want programs that come with a very tight spread (the difference between the asking price and the bidding price).
This is not the case with some other traders. They might be in search of a good trailing stop, accurate limit order execution, market reports, and lots more.
Virtual Private Server (VPS) web hosting is a solution worthy of consideration for professional forex traders instead of generic WiFi.
The service delivers lightning-fast access, secures the system, and provides technical assistance.
The finest algorithmic trading software should be able to do the following at its most basic level: Automate the creation of reports or trade alertsperiodfavourscan, put stop orders in place, manage your trailing stops, place conditional orders, directly on the Forex market, and Tick trading, often known as high-speed scalping, is a type of trading where you trade one tick at a (High-Frequency Trading).
Reviews from other traders
Some online forex brokers make lots of claims about their services and bonuses. Have in mind that not all that glitters are gold.
losing money rapidly happens to some traders as a result of profitable claims from a trading platform, they make these claims to just sell their software program.
There are a lot of trading fraudsters on the net, and it's hard for inexperienced traders to spot scams, especially if they've never attempted automated trading.
Reviews can be used as a form of validating claims made by institutions. Google can be used as a way of finding reviews of customers that have already used the automated service.
Fees, policies and commissions
Fees disclosure should be a factor to consider. Not all firms are transparent about their fees. Some make unrecorded deductions, which reduces your profit and disposable income.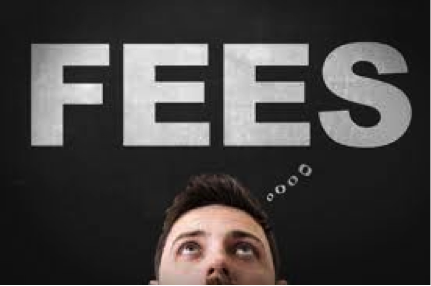 Institutions may also provide programs with return assurances after purchase and for a certain period of time. As a result, if the user finds the application undesirable, such companies will enable you to return it for a refund.
Examine some online user evaluations of several of these programs from different perspectives on their benefits and drawbacks.
Some companies provide a free presentation to acquaint the customer with the application, while others provide a trial membership or other benefits for subscribers.
The price of the auto trading software
Though price should not be your primary consideration, competitive pricing now favors the customer, so shopping around for the best bargain could be a smart idea.
Just be sure you're not sacrificing quality for the sake of saving money. Trading plans may cost anything from thousands to tens of dollars.
Check how automated trading works.
Automated programs can be pricey, so best be sure companies can give videos of their software programs trading currency pairs in the market.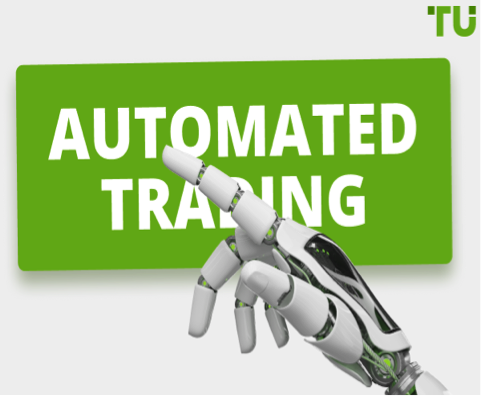 If there are screenshots of account activity, including trading prices for brokerage transactions, profit posting time, and delivery, you should investigate these before subscribing to any service.
You can make findings by running a tutorial program, to discover if the application suits you, and answers all your enquiries.
You may also need to contact customer support for assistance with more advanced programming problems, such as how to create the sale conditions and how to use the system in general.
Evaluate the ease of operation and use of a "Help" link if one is provided. Several of your queries may not be resolved by the material in the help area, so skilled system assistance will go a long way toward ensuring a smooth trading encounter.
If you are able to get an assisting link, see how straightforward it is to browse or if it'll be of any assistance to you. The material in the support guide and knowledge base may not be sufficient to address all of your queries.
A good level of service and technical assistance is essential for all Forex traders, but it is particularly necessary for beginners and newcomers.
Most prominent organizations will also provide a trial, non-obligatory evaluation of their free automated trading software so that a prospective buyer may determine if the program is a suitable fit.
In this case, check to find out if the application can be launched quickly and that you have no problems comprehending and utilizing it.
Make sure that the auto trading software is editable and flexible, so that you would be able to make adjustments to the settings.
Conclusion
Finding the best auto forex software is not as easy as finding a provider for trading CFDs. It would require a good level of primary and secondary research.
Learning how to use this automated tool is just as important as using indicators when making analyses based on price action. This can help you preserve time; the robot does the trade while you spend your time on other things.
Your trading status does not matter, you could be a beginner, professional or expert trader. Automated software can help you, and make trading easier for you.
It is critical to recognize that there is no FX trading program that can promise a perfect success rate. It's also crucial to realize that previous achievement does not promise continued success.
When implemented correctly, nonetheless, Forex auto trader software may provide you with a competitive advantage in the forex market.
FAQs
Does Forex have automated trading?
Yes, Foreign Exchange features automated trading. Auto trading programs make use of trading algorithmic solutions make technical examination over selected timeframes.
The code makes use of indicators market trends, price action, fundamental analysis and spread to search for profitable trades.
Auto forex tools can be very ideal for monitoring the market at every second in time, looking for high-quality trades, and executing those trades.
Is automated trading profitable?
Auto trading is a very powerful and profitable tool that is used by most traders. There are also lots of scams in this space.
With the right tools and programs, most auto traders would be profitable. Unguided retail investor accounts lose money when they make wrong trading decisions.
Is automated trading possible?
Automated trading is possible. a forex broker may launch automated currency trading systems from a digital trading website.
This site allows trading organizations to develop a functional system or existing systems that features trading strategies.
What is the best-automated forex trading system?
MetaTrader 4 is the best auto forex trading system. This platform was launched in 2005 and quickly became the best when it came to trading forex. MT4 is integrated into almost all brokerages, this allows users to explore the platform with few requirements.
Is it illegal to use automated trading apps?
It is completely legal to use these programs. Using algorithmic systems is one of the biggest legal trading opportunities. These techniques are safe, lawful, and successful when carried out by a well-programmed ATS.
What programming language do traders use?
The most popular programming language for traders is Python. Python is the favoured language of too many numerical traders due to a large number of analytical instruments available, such as SciPy and Pandas. R is very widely used since it is the primary data analysis software in many undergraduate pursuits.
Is MetaTrader 4 a broker?
No, MetaTrader 4 is not a broker. MT4 is a third-party trading platform for trading that links to a broker. MetaTrader 4 is the most widely used third-party trading platform. It is where the trading process is executed, and where the trading account is assessed.
Metatrader 4 (MT4) is a software for trading currencies and trading CFDs. MetaQuotes is the company that created MT4.
MT4 is the most popular online trading platform due to its comprehensive charting capabilities, technical indicators, and remarkable functions.
Expert Advisors for MT4 are among the most widely used trading systems.
What is API based trading?
A trading API enables traders to create their own personal trading algorithms or use third-party brokerage accounts.
Operators that want to run algorithmic designs on their own trading systems, obtain real-time pricing and execute transactions using trading APIs use trading APIs.