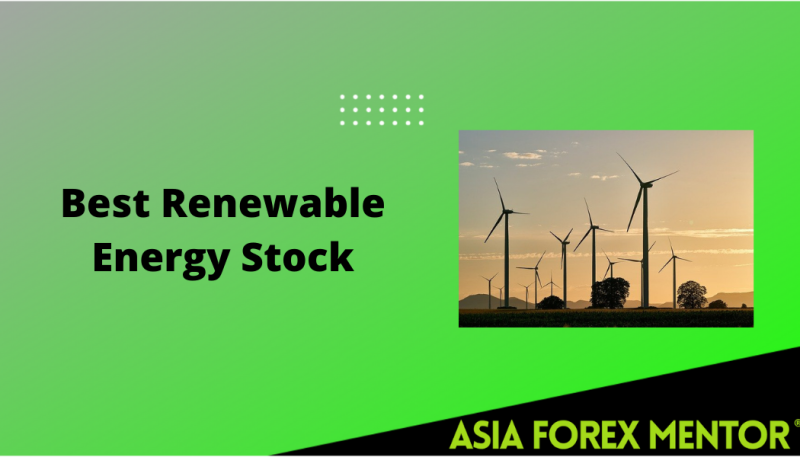 The energy sector has been growing and becoming the primary source of energy as the year goes by. Renewable energy is the way to go as global warming and climate change threaten power grid systems. Read on to find out all you need to know about renewable energy stocks.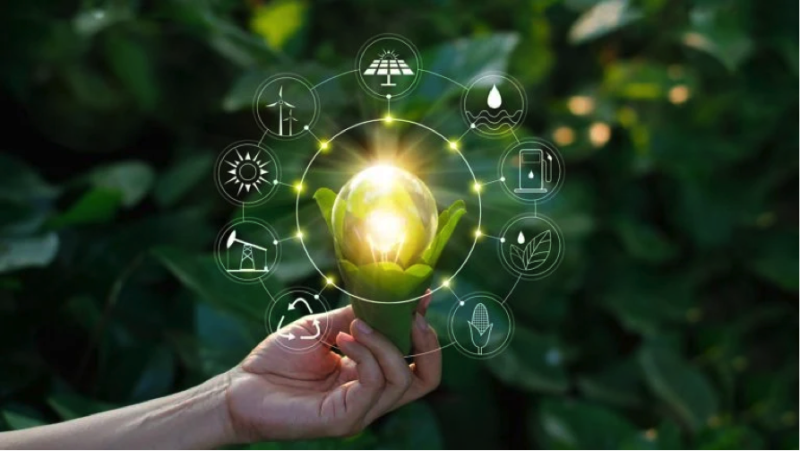 Also Read: How to Make Money in Stocks
Contents
What is Renewable Energy?
Renewable energy comes from renewable energy sources that are renewed organically on a human timeline. Solar, wind, rain, tides, waves, and geothermal heat are all examples.
In opposition to coal and oil, which are depleted significantly faster than they are regenerated, renewable energy is rapidly renewed.
Several renewable sources of energy are not permanent, even though the majority are.
Sunshine and winds, for example, continue to shine and blow even though their supply is dependent on time and climate.
Utilizing nature's power is typically considered a novel technology, it has long been utilized for heating, transport, lighting, electricity, and other purposes.
The wind has propelled ships across the oceans and mills that process grain.
The sun has supplied warmth throughout the day and has assisted in the lighting of fires that have lasted well into the evening.
However, during the last five hundred years or more, mankind has progressively resorted to dirty, cheaper energy sources like coal and fracking gas.
Renewable sources have become a major source of power, contributing to even more than one-eighth of power in the United States.
Today, we have more imaginative and more affordable ways to catch and keep wind and solar energy with high renewable energy capacity.
Renewable energy is expanding at all sizes, from rooftop solar panels on residences that can give solar power back to the grid to massive offshore wind turbines.
For heating and lighting, several rural villages rely entirely on renewable energy.
As the usage of renewable energy grows, one of the most important goals will be to update the power grid, trying to make it smarter, more secure, and more interconnected across areas.
This would create room for the energy transition.
What Are Renewable Energy Stocks?
Renewable energy stocks are stocks of companies that produce or create renewable energy-based products or services.
They are also be known as clean energy stocks or green energy stocks.
Renewable energy companies list their stocks in some exchanges for the public to buy.
The renewable energy industry has been growing over the past decade and more people are keying into the idea of using solar panels and other forms of renewable energy.
Also Read: What Are Cyclical Stocks?
The Rise of Renewable Energy Investment
After the Environmental Rebellion rallies and Greta Thunberg's efforts, environmental awareness has already become popular.
As a result, the environmental and climate change movements have gained global traction.
These kinds of events have sparked changes in the way the entire globe stores, transmits and generates energy.
Wind turbine and solar energy are predicted to account for roughly half of worldwide energy output by 2050.
Large energy and utility companies are spending extensively on new green energy projects as the public adopts new thoughts and actions to live a more environmentally-friendly existence.
Shell, for example, has invested roughly $2 billion in renewable energy since 2016.
By 2050, it is projected that $11.5 trillion will have been invested in the renewable energy sector.
This is with multinational businesses investing in green energy projects and smaller businesses developing innovative and new technologies to propel the industry forward.
More information about investing in green energy businesses may be found here.
Renewable energy accounts for around 33% of the power generated in the united kingdom, with the majority of it coming from water, wind, and solar energy.
Major Types of Renewable Energy Sources
Solar Energy
Solar energy has been used by humanity for centuries to produce crops, remain warm, and have dry meals.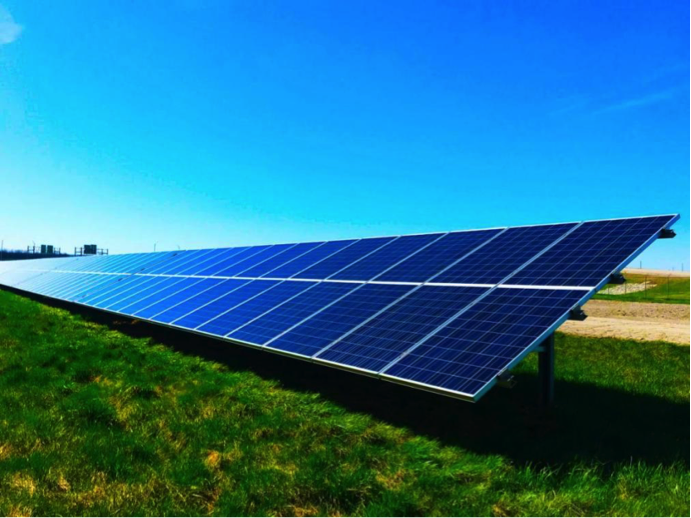 "More solar energy from sunlight hits on the planet in an hour than is utilized by everybody on the planet in one year," according to the National Renewable Energy Laboratory.
The sun's radiation is now used in a variety of ways, including to heat houses and businesses, to heat water, and to power electronics.
Solar cells, often known as photovoltaic (PV) cells, are built of silicon or other compounds that convert sunlight into energy directly.
Variable renewable solar systems create power for households and workplaces on a local level, whether it be through rooftop solar panels or community-scale initiatives that power entire communities.
Solar farms, which use reflectors to focus sunlight over acres of solar cells, may power millions of homes.
Floating solar farms, also known as floatovoltaics, may make good use of wastewater treatment plants and non-ecologically responsive bodies of water.
Photovoltaic systems do not emit greenhouse gases like carbon dioxide, and also most solar panels have negligible environmental implications further than the production process if they are properly positioned.
Hydroelectric Power
In the U.S, hydroelectric is the most common renewable energy source for power, however, wind turbines are likely to overtake it shortly.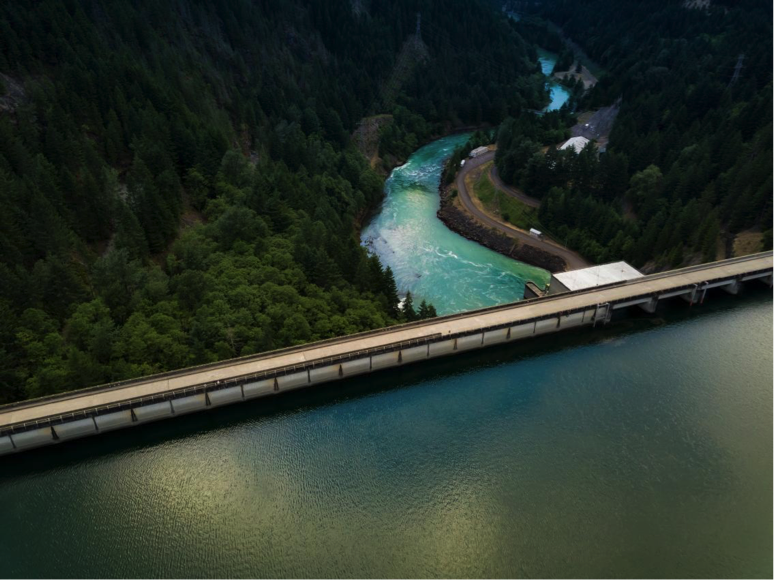 Water is quick water in a big river or swiftly falling water from a peak location is used in hydropower, which turns the pressure of the water into energy by rotating turbine blades in a machine.
Large hydropower plants or gigantic dams are frequently seen as non-renewable energy on a national and worldwide scale.
Mega-dams redirect and diminish normal flows, limiting access to river-dependent wildlife and people.
Because they divert just a percentage of the flow, small hydroelectric facilities that are skillfully maintained do not pose as much damage to the environment.
Wind Energy
We've gone a long way since the days of turbines. Windmills as high as towers and almost as large in radius stand at attention all over the world currently.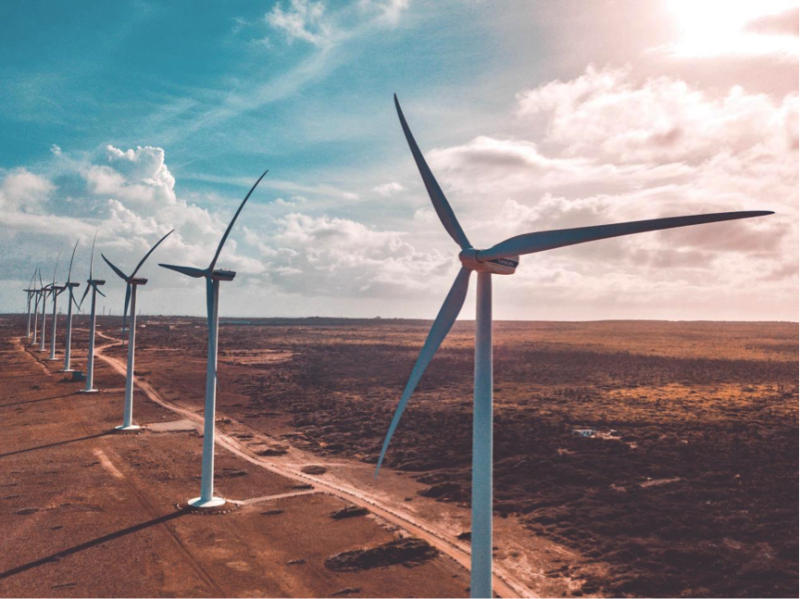 The blades of a turbine are turned by wind energy, which powers an electric engine and creates electricity.
Top Renewable Energy Stocks
As the value of clean energy stocks keeps rising, many traditional energy suppliers are beginning to invest in the area.
However, numerous pure plays in the renewable energy industry have the potential to become market leaders.
Given their size and repute, these firms are expected to remain major participants in the renewable energy market for many years to come.
The following are among some of the best clean energy stocks, in no specified sequence.
Tesla (TSLA)
Tesla is a fast-growing energy stock with a market cap of $604 billion. The stock has a revenue of $31.536 billion and a net profit of $721 million.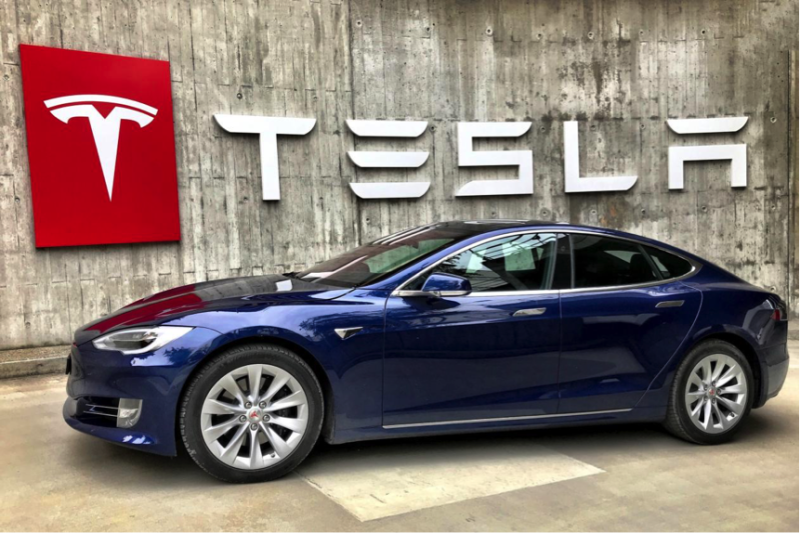 Individuals have a common misunderstanding about Tesla Inc. majoring just in electric vehicles.
Tesla operates in the car industry but has also made a name for itself through stock investors.
Tesla is currently one of the few large companies that operate in electricity storage with the use of batteries.
Elon Musk, its CEO has been on several interviews and programs explaining that the company is in the process of developing roof tile-shaped solar panels.
It is clear that the company is set on embarking on more projects and it plans on expanding its coast into more energy-related projects.
NextEra Energy (NEE)
NextEra Energy is another growing energy stock with a market cap of $147.74 billion. The stock has a revenue of $17.997 billion and a net profit of $2.919 billion.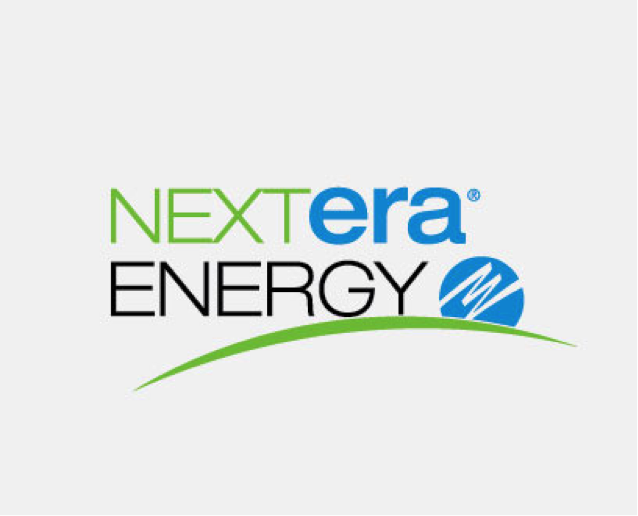 The company is the biggest clean wind and solar energy producer in the world as it has various clean power.
The company is the fastest-growing clean energy supplier and they supply to the U.S utility providers.
NextEra is one of the biggest companies involved in electricity-generating services. They increase their services through planned investments.
The company has plans to exhaust about $50 billion for the expansion of its wind power and solar output.
NextEra has already begun its operations in about 48 states.
First Solar (FSLR)
This company specializes in manufacturing and developing thin-film solar panels. It is known that this type of panel is larger than other types of panels.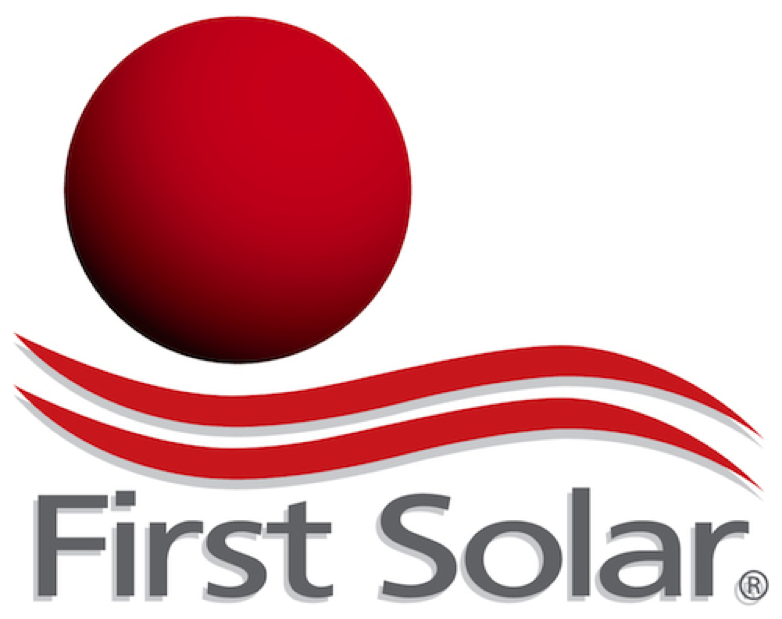 The company produces more usable energy unlike its competitors in the technology industry. This way you can be sure that the company is best for energy projects like utility-scale solar.
First Solar through its solar panel making business has created more value for shareholders.
It generated a rough estimate of 9.5% total annual return since its initial public offering (IPO) came to play.
With the high demand for solar energy in the world today and being the world's leading solar panel maker, First Solar is in a position to increase and create more shareholder value.
The company has a capacity track record that is set to increase in 2025. In the energy and solar sector, First Solar has one of the best balance sheets. This means that the company is in the best position to expand.
ON Semiconductor Corporation (ON)
On Semiconductor is a renewable energy stock with a market value of $27.3 billion. To begin with, ON has outperformed consensus earnings projections in each of the last seven quarters.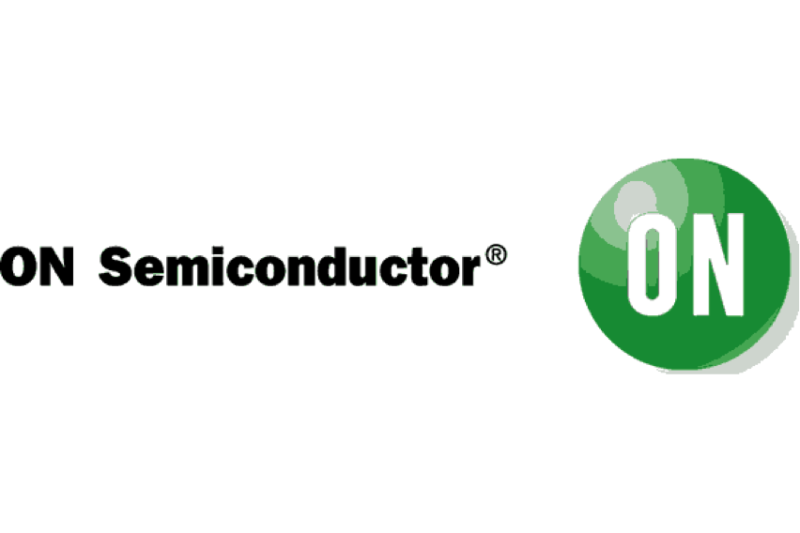 In actuality, the company reported a record quarterly revenue of $1.85 billion in early February, with year-over-year adjusted profits per share (EPS) growth of about 250 percent.
ON's stock price jumped 6% in one day as a result of this.
In addition, CEO Hassane El-Khoury said on the company's Feb. 7 earnings call that ON had inked commitments worth $2.6 billion in committed revenue through 2024.
Furthermore, ON's inverter systems aid in the conversion of solar energy into useful electricity in solar panels.
And, with the world's solar needs anticipated to expand at a CAGR of 6.9% through 2028, ON's potential could be bright.
Iberdrola SA (IBDRY)
As a growing renewable energy stock, Iberdrola SA has a market cap of $83 billion. The company is a Spanish multinational energy industry giant and it has the world's largest number of wind power projects.

The company has a revenue of €33.145 billion and a net profit of €3.611 billion. Iberdrola SA has various subsidiaries which include Avangrid in the USA.
This has given the company a reasonable and noteworthy exposure to America.
Iberdrola SA has put in a continual effort to its expansion and it is sure to make a good track record in the coming years.
The company has topped various renewable energy stocks, all thanks to its power output which is said to be the largest. Its power output is from green sources and it has grown above 32,000 MW.
Brookfield Renewable Partners L.P. (BEP)
Brookfield Renewable is one of the world's leaders in renewable energy and one of the world's largest producers of hydroelectric power.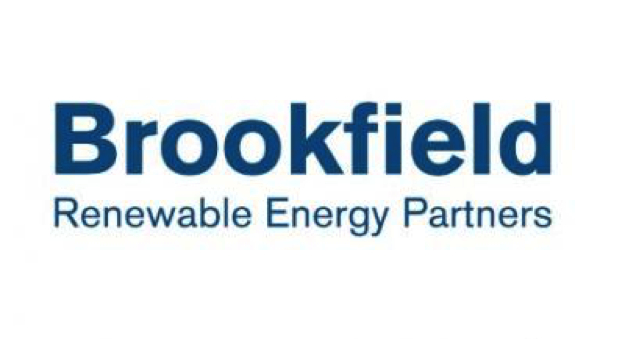 This track record improved its portfolio as it made up over 63% of the portfolio about a year ago.
Brookfield has an onshore and offshore growing wind, expertise in energy storage, and solar (distributed generation and utility-scale such as rooftop solar).
Brookfield gets a steady cash flow from selling bulks of its power under long-term PPAs. The company has produced an annual total of 20% since it began; thereby giving it a great track record.
It looks towards the continual expansion of its portfolio by powering its growth; this involves development and acquisition projects.
Brookfield sees a bright future in its growth as it looks up to a 25% annual rate through 2025. This growth would be possible through a vast pipeline of renewable energy development projects and additional acquisitions.
This way, there is a possibility of the company hiking its dividend by 5% to 9% per year. Brookfield would become one of the best renewable energy dividend stocks.
Renewable Energy Group (REGI)
Renewable Energy Group is one of the top renewable energy stocks with a market cap of $2.87 billion.

The company is American-based and investors find it interesting because it found its way to the Fortune 1000 list.
Renewable Energy Group has a revenue of $2.137 billion and a net profit of $122 million.
This company is one of the finest renewable energy companies in the industry as it generates fuel at 13 biorefineries.
It is important to note that the company's source of energy plays a crucial role in the transition to electric vehicles. This energy source will help in industrial machinery, large construction, and farming.
Ørsted (DNNGY)
As an offshore wind specialist, Orsted has a market cap of $65.43 billion. The company maintains a revenue of DKK50.151 billion and a net profit of DKK15.598 billion.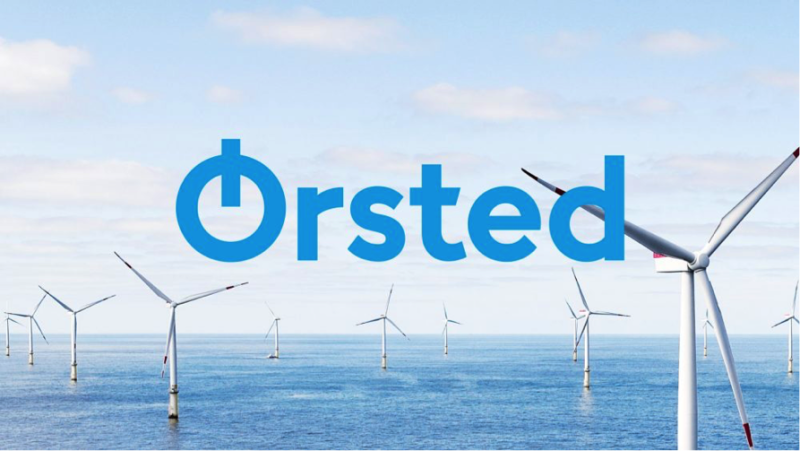 Orsted also has a dividend of 1.2%. This company is one of the biggest renewable energy stocks and one of the most unswerving dividend providers.
The electric vehicle industry needs the services of companies like this. This is because lots of scientists have believed that offshore wind production will be the best option to ensure the growth of electric vehicle usage.
This is also to ensure that the price of utilities that depends mostly on fossils fuels is not tainted by electric vehicle usage.
Vestas Wind Systems (VWDRY)
Vestas Wind Systems is a renewable energy stock that has a market cap of $35.8 billion. The Company has a revenue of €14.819 billion and a net profit of €765 million.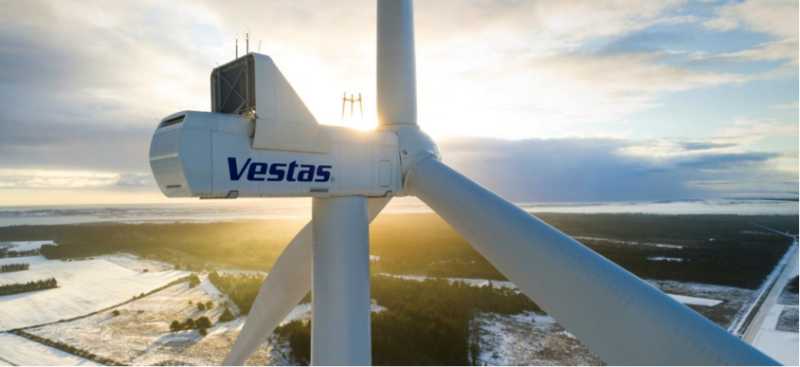 Vestas Wind Systems also has a dividend yield of 0.78%. It is worthy of note that some of the clean energy stocks discussed involve the storage and production of clean energy.
However, Vestas is an excellent company that gives exposure to wind energy technology directly.
Vestas offers services directly to utility companies and producers of electricity. Some of these services include the installation of large-scale wind farms and also the maintenance of such wind farms.
Siemens Gamesa Renewable Energy (GCTAY)
Siemens Gamesa Renewable Energy comes with a market cap of $22.58 billion. The company has a revenue of €9.483 billion and a net profit of €918 billion.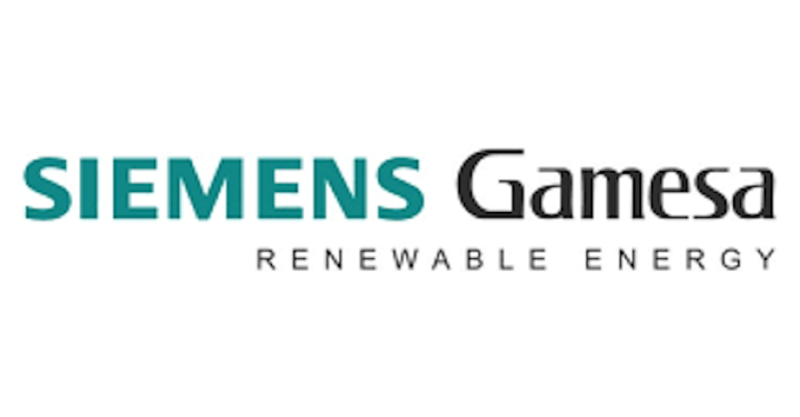 Siemens Gamesa also gives direct exposure to the technology behind renewable electricity. So, it is advised to invest in the company.
As a European growth stock, it is available on the US markets. The company makes heavy investments in developments and research.
This is set to clear the way to create sustainable technology solutions for future purposes.
Why Invest in Renewable Energy Stocks?
Countless individuals are intrigued by the historical success of renewable power stocks and the press coverage they have gotten, but they are unsure why buying in this industry and its offerings has gotten so much publicity. The following are the primary reasons why I feel this industry should be included in investors' plans this year.
Seize This opportunity for Growth
The phrase "growth stock" is frequently used in business to describe a firm that generates positive cash flow and has larger sales forecasts in the future than its peers.
Not only does buying in select green renewable power firms on the New York Stock Exchange offer higher-than-average returns, but the overall wind utilities, solar power, and electrical energy storage industry is outpacing all others.
And renewable energy sectors may not only help you expand your investment portfolio, but they can also help you earn money.
Receive Access to Consistent Earnings
Seeing your portfolio or money increase every year might make you feel confident that you're ensuring your retirement.
However, you should keep in mind that trading your funds should offer you with a quarterly income in the form of dividends.
Moreover, there are a number of utility and high-tech organizations across the globe that are now offering a decent dividend yield and have a track record of growing payments.
This means you'll be able to expand your assets every year while also freeing up funds to invest in other fresh opportunities throughout the nation.
Balance Your Portfolio
One of the easiest strategies to avoid overexposure to specific industries is to invest in the green business.
The greatest approach to safeguard yourself from a single-area crash is to diversify your portfolio. Many others, on the other hand, have spent the last several years investing in banking, business, and information technology companies, losing out on the most significant sector change since the 1990s Internet bubble.
Conclusion
Investing in sustainable energy firms is a great way to invest in the future. Clean renewable energy stocks are high-growth enterprises with the ability to give gains to investors looking to build their holdings while getting the benefit of the effectiveness of the system. The valuation of the power generation in the suggested equities rises as the renewable energy market dominance climbs.
FAQs
What is the best green energy stocks to buy?
There are several green energy stocks to buy right now but some of them include Brookfield Renewable, First Solar, and NextEra Energy among others.
Is renewable energy a good investment?
According to the study, 20 per cent of companies surveyed reported having an ROI of 15 per cent. The ideal returns for this type of investment are 20 to 25 per cent a year
What company is leading in renewable energy?
Tesla's biggest renewable energy company has been able to heavily utilize batteries technology, according to analysts. In terms of energy production, NextEra is the largest renewable energy company.
Which energy stock is the best to buy now?
The best energy stock to buy is NextEra Energy.