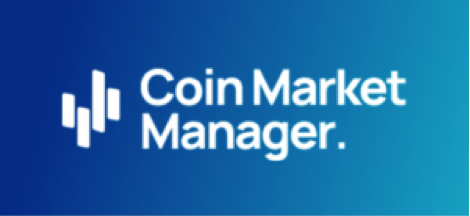 Contents
What is a Coin Market Manager (CMM)?
A coin market manager is a crypto trading tool used to monitor ICO investments (Initial Coin Offerings) and live exchange positions.
This platform is focused on crypto portfolio tracking. It features an analytics tool that keeps track of crypto traders' positions in the market.
The innovative dashboard shows traders in-depth account analytics. Traders can auto-sync trades through API with the exchange wallets of their choice.
CMM comes with an easy-to-use interface, Coin Market Manager (CMM) is a superb fully-featured tool to manage records of your trade data, earnings, losses, and holdings. This platform is basically an automated trading journal.
Coin Market Manager assists crypto traders in various ways. It helps with time management when monitoring trade execution.
It also provides advanced in-depth analytics of trades. CMM caters primarily to active derivative traders in the crypto space, unlike many other asset trackers that concentrate on basic balance monitoring.
Also Read: Everything About Staking In Crypto
Features of Coin Market Manager (CMM)
Coin market manager comes with amazing features that make trading easier. These features include:
Auto Sync trades
The apparent benefit of utilizing Coin Market Manager is that it allows you to transfer trades from leading crypto exchanges with a single button, allowing you to keep track of all your coins in one location.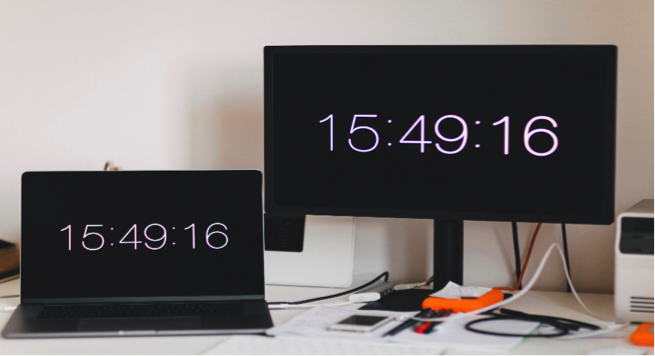 Keep track of various cryptocurrencies and altcoins.
It's a good chance to put your money where your mouth is and save your market opportunities. This tool allows you to see the market's activities and real-time price movements.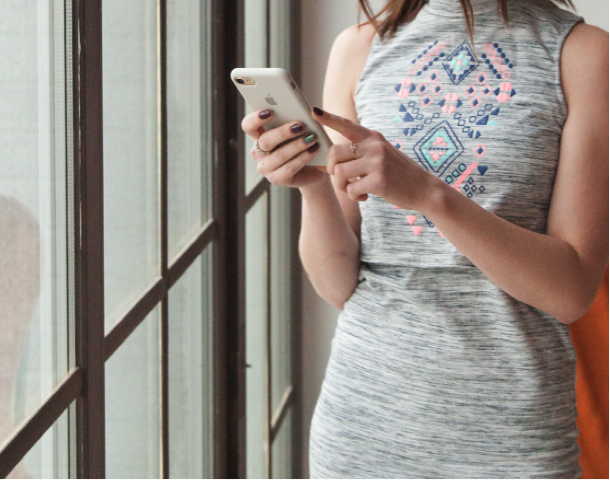 The advantage is that it allows users to keep track of crypto/FIAT pairs across the multiple sync exchanges on their watchlist. In the account you are expanding, you may conveniently track the value-related exchanges with auto trade imports.
Get a comprehensive picture of your crypto investment.
To keep track of coins, you don't need to sign up or sign in to any exchange. This is due to the fact that Coin Market Manager allows users to see their entire crypto portfolio from the dashboard.
This will enable you to acquire a vivid and more comprehensive picture of your USDT or BTC balance, income, losses, coin splits, and trade history.
 Have your personal investment journal.
The Coin Market Manager simplifies the procedure in order to keep the investing experience fresh. It is critical to produce notes by giving links to various charts as well as descriptive tags inside the transactions.
You may use the notebook to learn from your failures while also recognizing items that are excellent for you. On your crypto investing journey, you may develop and improve your trading strategy.
Customer service
Evaluating the customer service elements, this choice contains great customer service to make a query and explore consultation for more assistance. Simply complete the contact page inquiry or write an email to complete this assignment.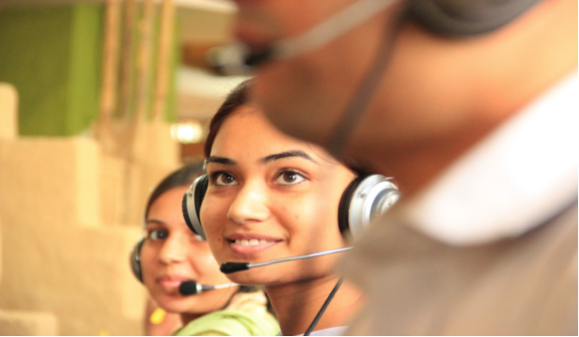 Advanced analytics software
Advanced analytics is one of the best features to take note of. It provides extensive, in-depth analytics to help traders make better trading decisions and improve their trading habits. Users will also get special information like TAG, trading length, and accurate portfolio accounting.
Traders who take on too much risk will receive a warning on potential losses and risks. The advanced features assist users in determining what is appropriate and inappropriate in trading.
CMM Affiliate program
CMM affiliate program features accurate real-time exchange quotes for crypto portfolio trackers with varying crypto rates, as well as crypto portfolio market value.
Users may get spending incentives made by others thanks to the comprehensive metrics and affiliate program.
Usage
It comes with an easy-to-use online interface that allows traders to input deals instantaneously.
With a mobile device, you can control all of your holdings and transactions. The downside is that this system does not come with a smartphone application.
Profit Analysis
The system shows how deep users are in profit or loss. This allows you to monitor and assess the performance of your investments in a quick scan, and know exactly what price your currency must be above to be profitable.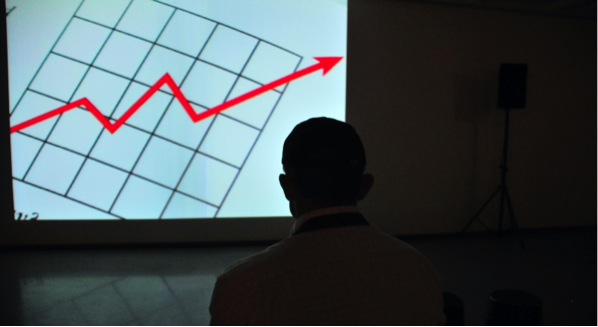 Why is a Coin Market Manager Important?
Making the choice to invest is the first step to financial freedom. You can have your money invested in a variety of crypto assets and monitor the performance of your investment with CMM.
This would enable you to make some financial decisions without having to check in with your exchanges.
Furthermore, you're likely to store your crypto assets in a variety of locations, including exchange wallets, smartphone wallets, hardware wallets, and crypto savings accounts.
You put in a lot of effort to acquire these very valuable assets, so you don't want to lose sight of your money.
Would it not be fantastic if you could manage all of your crypto investments in one place, without the stress of checking all exchange balances to get a basic portfolio overview?
That is where this crypto market tracking solution thrives.
All you have to do is link all of your preferred exchanges, and it will instantly integrate and monitor your crypto portfolio in one easy-to-use dashboard.
Start Tracking on Coin Market Manager?
Coin market manager is very simple and easy to use. It takes very little time to get started.
Create an account on Coin Market Manager
To get started, you'll need to sign up for a free Coin Market Manager account with your email address. Your identity does not need to be verified. To keep track of your cryptocurrencies, you may now use Coin Market Manager.
Link your preferred exchanges
Then, using an API key, you can connect CMM with your favorite crypto exchange. By completing this process, Coin Market Manager will be able to automatically transfer data from the associated exchanges for proper trade management.
Keep track of your crypto investment
That's it. Coin Market Manager will instantly pull trade data to pre-populate new journal entries, so you don't have to manually add your transactions.
You can see everything in real-time in your Coin Market Manager account, and begin tracking instantly.
Monitor your cryptocurrency investments.
Coin Market Manager does almost everything. You don't need to enter your transactions yourself, Coin Market Manager will automatically pull trade data to fresh journal entries. With Coin Market Manager as your market manager, you can watch everything in real-time.
Also Read: How to Trade Crypto: CFDs
Coin Market Manager Pricing
Coin Market Manager offers a free 7-day trial period with full access to all services. This gives users unpaid access, and a chance to try out the platform before making any decisions on payments.
For a better user experience and more advanced features, you can upgrade to further packs. With CMM UNLOCKED, you can access lifetime free access to all features and capabilities. 
Here is a breakdown of what you need to know about the plan:
Basic Plan
The simplest plans on coin market manager include free portfolio trackers, live account data, real-time market value, manual trade journal, a single allocation for an exchange, live browser tab balance, and finally a math lab tool.
Pro plan
Everything in the basic plan is added to the pro plan. It also comes with extra features such as unlimited trade uploads, in-depth account analytics, limitless conversion points, leading automated journaling, trading history and performance charts, moving profits and losses, and equilibrium numbers.
More serious traders opt for this plan. The Pro plan starts at $41.66 per month (if paid yearly) or $49.99 for a month.
Enterprise plan
The Enterprise plan is basically the pro plan with 20 more exchange account entries, CSV uploads, and data. It is priced at $49.99 per month (paid annually) or $59.99 invoiced for a single month.
Also Read: Is Cryptocurrency a Good Investment?
Coin Market Manager Review
Coin Market Manager CMM has grown in popularity as a tool for trade analysis and crypto investment management.
The crypto portfolio tracker can help an active trader who would like to concentrate on outcomes and earnings. It provides a full cryptocurrency financial reporting solution.
CMM offers innovative individual trade insight as well as an analysis of your whole balance history chart, trade history, and results.
This type of practical feedback highlights your plans' strengths and flaws, and it's all done using an automated tool.
Coin Market Manager Pros
Coin Market Manager (CMM) shows users' live market prices of digital assets. Traders do not need to check various exchanges for prices because they can get everything on one platform.
Traders are offered intuitive tracking of their portfolios, which makes trading a whole lot easier.
A detailed full trade history and real-time balances are analyzed for traders. All profits and losses (trading stats) can be aggregately seen.
All of your positions are shown in one location, and traders also benefit from the use of a journaling tool.
Coin Market Manager Cons
The main disadvantage of using coin market manager (CMM), is that users do not get a supported mobile application. This can make Coin Market Manager (CMM) a bit of an inconvenience to you.
Another letdown is that coin market manager (CMM) does not support all exchanges. Most major exchanges support coin market manager (CMM), but users of uncommon exchanges may now see the need to use this platform.
Is the Coin Market Manager Safe?
Coin Market Manager (CMM) is a useful crypto trading tool for traders, so there's no need to doubt its legality or protection.
You can decide to disclose your personal data on their website, Coin Market Manager (CMM) is a safe tool for traders everywhere. 
This crypto-asset monitoring and transaction log application can help you refine your investment arsenal.
Conclusion
Coin Market Manager is an online tool created to assist traders with investment management. This platform is very good and reputable, and it is ideal for advanced traders.
However, there are many other substitutes. Traders should carry out research and find the proper crypto tracking tool for their trading strategy.
FAQs
How much does Coin Market Manager cost?
The lowest price for Coin market manager is $41.99 for a month (if you are paying yearly). The standard monthly payment plan is $49.99. The higher enterprise package is $49.99 monthly for payments, and $59.99 for monthly payments. These packages unlock the full features of CMM.
What is Coin Market Manager?
CoinMarket Manager is a cryptocurrency account management tool that aims to grow the cryptocurrency volume.
Monitor your initial coin offerings or live exchange investment portfolio with a comprehensive interface that allows you to track and observe the growth rate of your crypto wealth.
How do I go about crypto portfolio tracking?
You can track all of your cryptocurrencies, prices, and exchanges with this powerful Cryptocurrency Portfolio Tracking Tool. You can also opt for competitive applications like Delta, Blockfolio, CoinGecko, CoinMarketCap, and many more.
Why should I keep track of my crypto portfolio market value?
Keeping track of your crypto portfolio is just as important as investing. If there is a high volatile market, you will immediately detect it. This would enable you to make a trading decision based on your strategy.
Monitoring your portfolio would keep you informed of how well your investments are doing. This way, you would know if to take partials or if to increase your position size.
Does coin market manager have an application?
Unfortunately, Coin Market Manager does not have a mobile application. It makes up for this by having an intuitive, user-friendly mobile version. You can use your mobile device to examine your whole transaction history, evaluate your trading statistics, synchronize all of your trading information, and operate your entire crypto portfolio.
What is the safest crypto exchange?
Coinbase is transparent about its safety precautions, and the bulk of its users' cryptocurrency is kept in safe, local storage to secure it from hijacking and cyber theft. Furthermore, any money you maintain in Coinbase is guaranteed by the FDIC up to $250,000.Back to top.