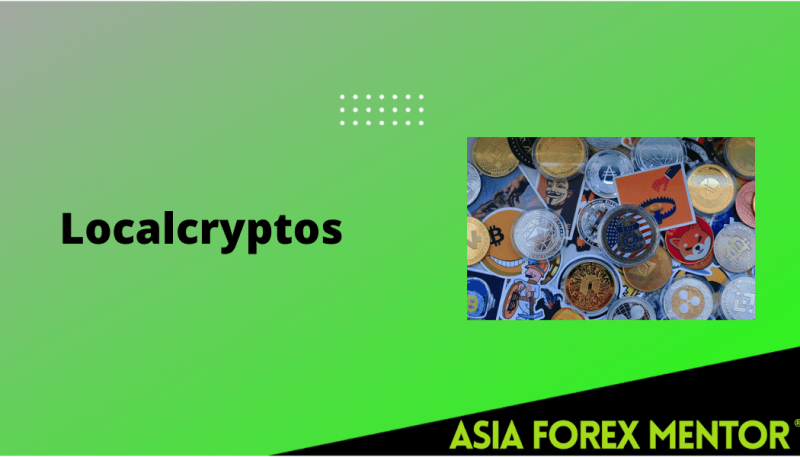 LocalCryptos is a cryptocurrency marketplace where you can buy Bitcoin and Ether using your non-custodial wallet. Messages between the seller and the buyer are encrypted from beginning to end.
A peer-to-peer marketplace called LocalCryptos enables you to purchase bitcoin and ether directly from sellers worldwide. In contrast to conventional cryptocurrency exchanges, where buyers and few great sellers have matched automatically, the exchange providers handle the entire transaction from beginning to end. LocalCryptos offers a platform for vendors and buyers to connect and conduct business anonymously and securely.
Prices are typically higher on this platform since you buy from sellers who set their prices and need to earn a profit to maintain their operations. Additionally, like with all marketplaces, you must exercise caution to prevent fraud.
Localcryptos began as "Localetherum" in 2017 and became known locally as Localcryptos in November 2019. Initially, it was an easy place to buy and sell crypto. Later it supported Bitcoin trading and the community's vote on other coins. LocalEthereum is managed from Richmond in Melbourne, Australia. The CEO of it has been Michael Foster.
Also Read: The Best Ethereum Wallet
Contents
Localcryptos Overview
Different exchanges have various trading philosophies. There is also no "this overview is the best" point of view. The order book is a price chart for the selected cryptocurrency, and order history is typically displayed for all periods.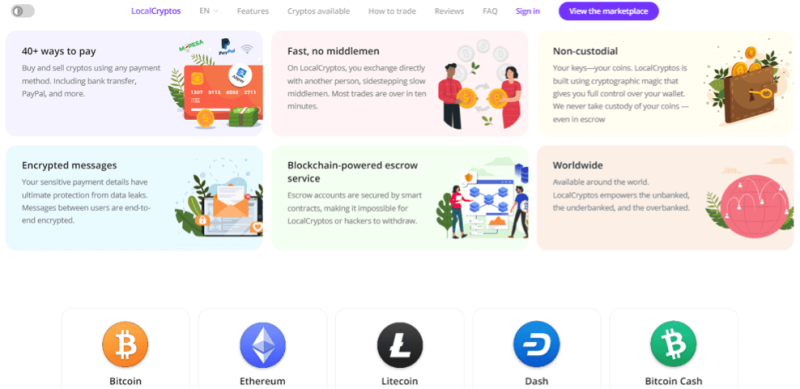 However, as was already said, LocalCryptos isn't precisely an exchange per. It resembles an eBay for cryptos. Here, you can look through various sale/purchase advertising other platform users have. To discover a vendor or buyer you wish to do business with, you can sort by payment method, location, popularity, etc.
The peer-to-peer cryptocurrency market has become a significant market for those who wish for a private trading platform. LocalCryptos is a leading P2P exchange that facilitates bitcoin, Ethereum, and Litecoin trade in over 130 countries and supports over 40 payment methods.
Cryptocurrency, once known as the "local Ethereum marketplace," has rebranded itself into the most profitable crypto exchange.
How to use LocalCryptos?
LocalCryptos' software system is easy to operate for the user. Anyone can begin trading with a straightforward step: Register. Please sign-up below and log in via local-cryptos.com in 30 minutes! Alternatively, you can sign into Ethereum by using your Ethereum wallet. Localcryptos supports Metamask Wallet Connect, WalletConnect Ports, and Fortmatics.
During registering your account, your web browser generated a personal e-mail offline and encrypted it using the password PBKDF2. So, LocalCryptos employees cannot access any Localcryptos wallets if there is no password.
Is Localcryptos safe and secure?
The fact that it is a non-custodial P2P marketplace is its primary security feature. It means the company will never have access to or control over your private keys or any trades you make with other users.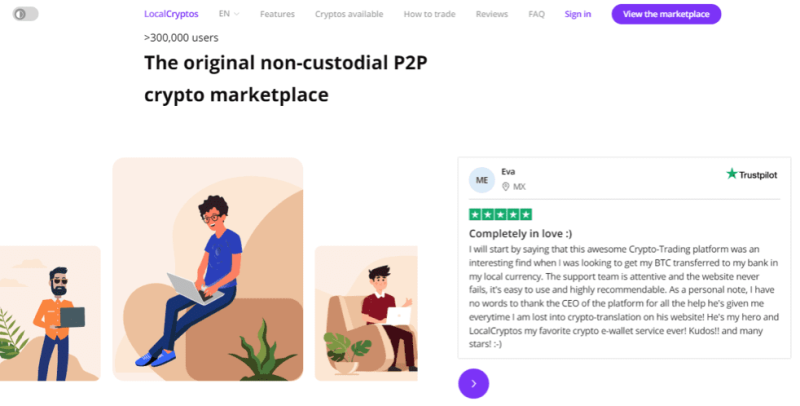 The LocalCryptos website and wallets are also end-to-end encrypted with AES-256, ensuring that only you have access to your private keys—as long as you keep your account secure with a strong password and 2-factor authentication.
Furthermore, the escrow service provided by LocalCryptos is a non-custodial exchange. In contrast to other P2P platforms' escrow services, LocalCryptos never handles your money. The entire escrow process is decentralized and runs on blockchain smart contracts.
Nevertheless, LocalCryptos says they only "give you the reputation marketplace and self-custodial crypto wallet, but you're on your own, so be on the alert for fraud."
LocalCryptos Payment Method
On its platform, LocalCryptos presently supports bitcoin and ether, with ambitions to soon add additional cryptocurrencies.
Since it is not involved in the buyer and seller transaction, LocalCryptos does not accept fiat currencies or payment methods. The choice of currency and mode of payment is entirely up to the vendors.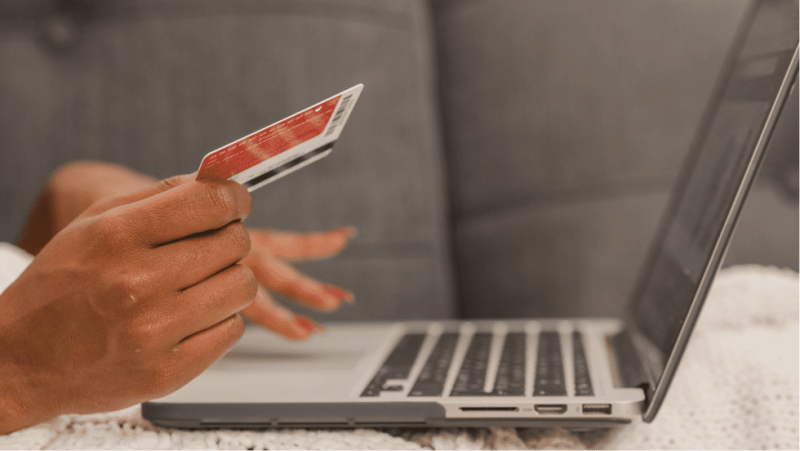 However, markets have the discretion over which payment methods they advertise as possibilities, and LocalCryptos is one of the few that accepts gift cards and cash swaps. On the website, other standard payment options include:
PayPal
Skrill
Transferwise
Moneygram
Revolut
Bank Transfer
The good news is that most nations and payment options provide trades, and you may quickly look for them by setting suitable filters.
Depending on different payment methods, you may experience varying exchange rates. For instance, vendors who take PayPal typically charge more for bitcoin than the market exchange rate. That is due to two factors:
Bitcoin purchases via PayPal are in high demand.
The method is risky for the seller because the buyer may initiate a chargeback after the transaction, potentially affecting the seller's profit.
For this reason, we usually get the best price for buying crypto using an irreversible payment system such as cash deposits or wire transfers.
How To Use The Escrow Account Service?
LocalCryptos provides escrow services in a decentralized way. The technical details for the escrow depend upon the crypto chosen. Ethereum escrow uses an advanced contract, whereas Bitcoin escrow uses P2WSH transactions.
The blockchain has no overlapping characteristics. Our engineers develop new escrow scripts every time a new crypto is added. A non-custodial escrow service helps LocalCryptos avoid theft from escrows.
In addition, the platform is non-custodial and therefore is protected against hacking. Read the details regarding the security of the Localcryptos site.
The LocalCryptos on-chain escrow is non-custodial, meaning that any money you put into the escrow isn't stored on our platform but is used to communicate with smart contracts on the blockchain.
Given that Bitcoin, Dash, Ethereum, Litecoin, and Bitcoin Cash all run on blockchains with varying intelligent contracting capabilities, LocalCryptos built several integrations to allow escrowing each cryptocurrency straight on its blockchain.
The reason you interact with LocalCryptos' on-chain escrow is extremely simple, with only minor differences depending on whether you're trading platforms on cryptocurrency.
Using the on-chain escrow account for buyers
If you're purchasing cryptocurrency on LocalCryptos, your contact with the on-chain escrow is pretty passive. All you'll be doing is ensuring that the purchaser has deposited the correct amount of cryptocurrency into escrow.
Your first interaction with the escrow starts when the purchaser deposits the agreed-upon amount of cryptocurrency into smart contracts. When this occurs, a countdown window appears on your screen, indicating how much time you have left to make a payment.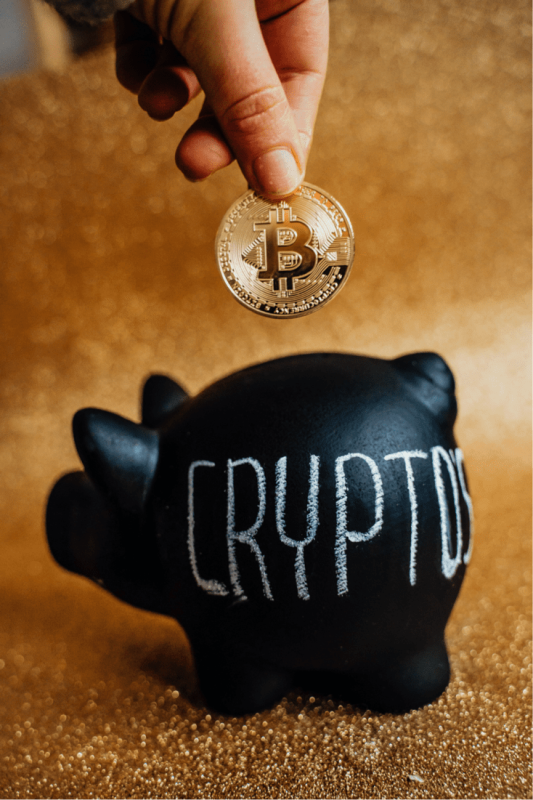 The "mark as paid" option in the window must be clicked after you have completed the payment. This move secures the cryptocurrency in the escrow so the purchaser can no longer cancel the trade and communicates to the purchaser that you've completed your part of the bargain. They may safely release the cash from the escrow.
When the buyer transfers the funds, the bitcoin flows directly to your wallet, and the transaction is officially complete.
For whatever purpose, the purchaser doesn't release the money in a timely fashion. In that case, your upcoming step should be to click on the "open dispute" click in the window, which instantly keeps calling upon a third-party arbitrator who will assist both groups in resolving the issue.
When the "open dispute" step is triggered, a LocalCryptos arbitrator would step in, examine the matter, and look for proof, such as proof of payment from the buyer.
Depending on the disagreement's conditions, it may take the arbitrator anything from a few hours or days to issue a ruling, but assured – the conflict will finally be settled.
Using the escrow account for sellers
When you sell crypto on LocalCryptos, you proactively interact with the on-chain escrow. The purpose of the on-chain escrow is to assure both parties. However, by depositing the agreement amount of cryptocurrency to the escrow, you, the seller, will be the one taking the initiative.
While the actual workings of the on-chain escrow differ with different cryptocurrencies, the objectives and results are constant. From the standpoint of the customer experience, everything remains the same.
What is the procedure for using the non-custodial escrow service?
LocalCryptos employs a non-custodial escrow service, allowing for trustless transactions between strangers. The escrow mechanism's technicalities are dependent on the underlying blockchain.
The Ethereum trading platform executes a contract after both sellers indicate the transaction fees are complete.
Bitcoin escrow, a P2WSH transaction.
Before adding a new cryptocurrency, the LocalCryptos team creates a new escrow script to meet the protocol.
The seller's bitcoin funds are held in the escrow account. It ensures that the buyer obtains money if the revenue is made outside the platform and provides the seller with a credible abort option if the buyer cheats.
You should never pay money to the purchaser until they have placed cryptocurrencies in a non-custodial escrow system.
How does non-custodial escrow work?
LocalCryptos has developed and deployed escrow services that provide no custody for escrow transactions. They provide trustworthy exchanges between people not familiar with one another. The underlying blockchain dictates the technical details of these escrows. An escrow system keeps the seller's cryptos secure.
The agreement guarantees the buyers receive the funds if they pay out of a platform and gives sellers a viable aborting option in case of cheats.
As a buyer, sending money to the sellers before they put the cryptos in their escrow is not advisable. If disputed payments have arisen, the other party can dispute the matter.
What if the buyer doesn't pay?
Decentralized accounts hold the crypto aspects of trading. The seller is assured that money has been provided for his sale. At the same time, the transaction can be aborted instantly. The seller of the crypto cannot transfer funds until the crypto has been in escrow.
The buyer can release the escrow merely once the account is opened and the amount is available. In situations where the payment has not arrived, a dispute could arise.
The arbitrator can decrypt messages, verify proof, and return the cryptocurrencies to their rightful owner. See what we know about disputed payments.
Also Read: The Sandbox Metaverse: Securing, Monetizing and Preserving Intellectual Property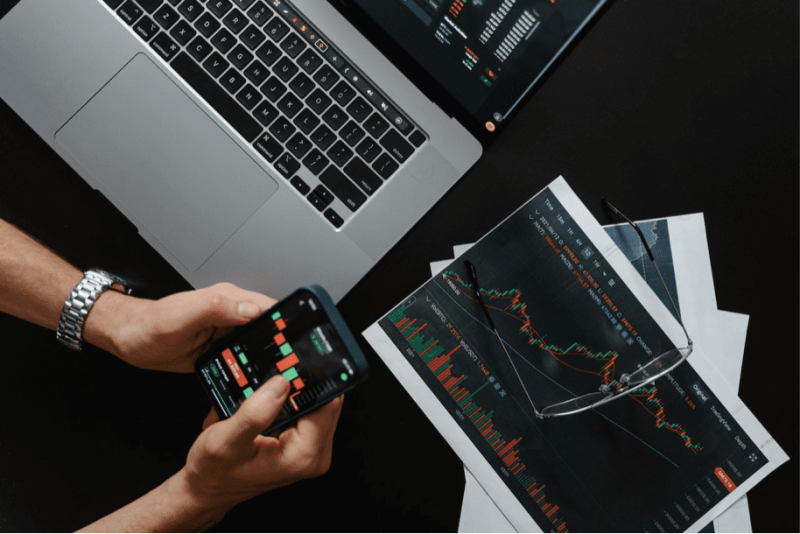 Bottom line
Even though LocalCryptos is far more secure, we designed it to look and feel like a typical custodial platform so that you don't need to be an expert to make an exchange. Using non-custodial wallets and a non-custodial escrow mechanism enabled by smart contracts, LocalCryptos enables you to purchase and trade cryptocurrency. The broker doesn't hold the keys to your cryptocurrency because its clients use a non-custodial peer-to-peer marketplace, not even during escrow.
FAQs
Is LocalCryptos com legit?
Since LocalCryptos is non-custodial by design, it is a very secure exchange. The platform's interactions between buyers and sellers employ a completely automated escrow system that prevents its owners and developers from accessing your money. We like its intuitive user interface as well as privacy. However, like all internet services, you need to act cautiously.
Does LocalCryptos have KYC?
Localcryptos follows minimal regulations and lets customers withdraw cash with little to no KYC – unless you have a long-term plan. It uses non-custodial escrow, which favors smart contract transactions for ETH and P2WSSH for bitcoin.
Is LocalCryptos anonymous?
LocalCryptos uses an anonymized key agreement scheme called E.Cursive-Curve ECDH Key Exchange (ECDH). This cryptography system can generate shared secrets using private and public keys from two persons.
How do I buy Bitcoins with LocalCryptos?
You can securely purchase Bitcoin (BTC) from another user on the open peer-to-peer or P2P market using LocalCryptos. Through a non-custodial escrow service, exchanges are protected.
Bitcoin can be purchased in various methods, including through centralized exchanges and peer-to-peer trading systems. P2P trading platforms can be either custodial or non-custodial. The former requires your trust to hold your assets and perform transfers on your behalf, allowing you and you alone to maintain complete control over your Bitcoin.