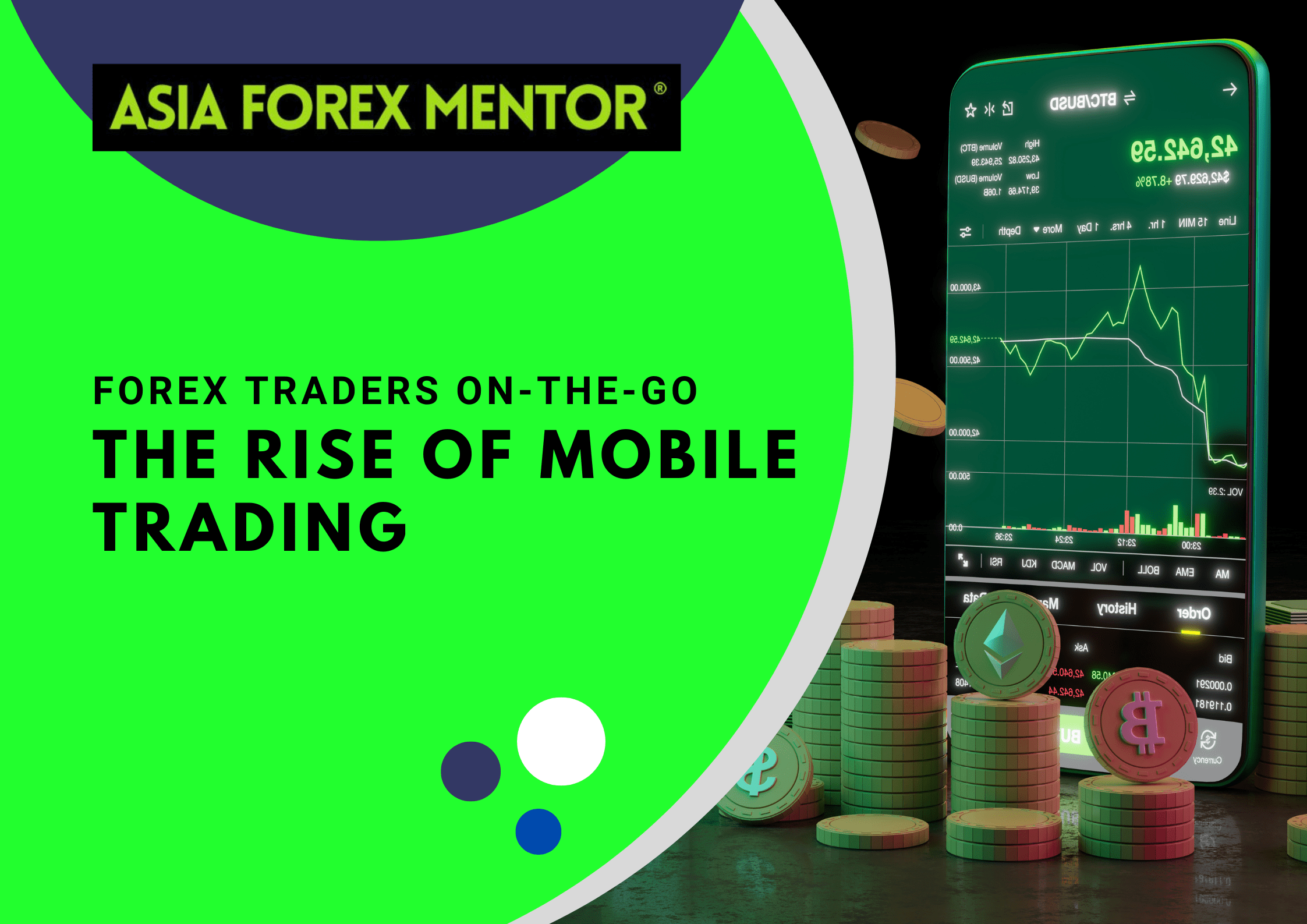 In recent years, the forex trading landscape has witnessed a profound transformation with the rise of mobile trading platforms. As smartphones and tablets become ubiquitous, traders now have the power to engage in the foreign exchange market while on the move.
Gone are the days when traders were tied to their desks or restricted to trading terminals. The rise of mobile trading has enabled traders to monitor market trends, analyze crucial data, and execute trades directly from the palm of their hands.
With advancements in mobile technology and the availability of high-speed internet, mobile trading platforms have evolved to offer robust features and seamless user experiences.
In this article, we will delve into the growth of mobile trading, explore its numerous benefits, and discuss how it has revolutionized the forex industry, empowering traders to seize opportunities and stay connected anytime, anywhere.
Also Read: Best Forex Trading Platform 2023
Understanding Mobile Trading and Its Evolution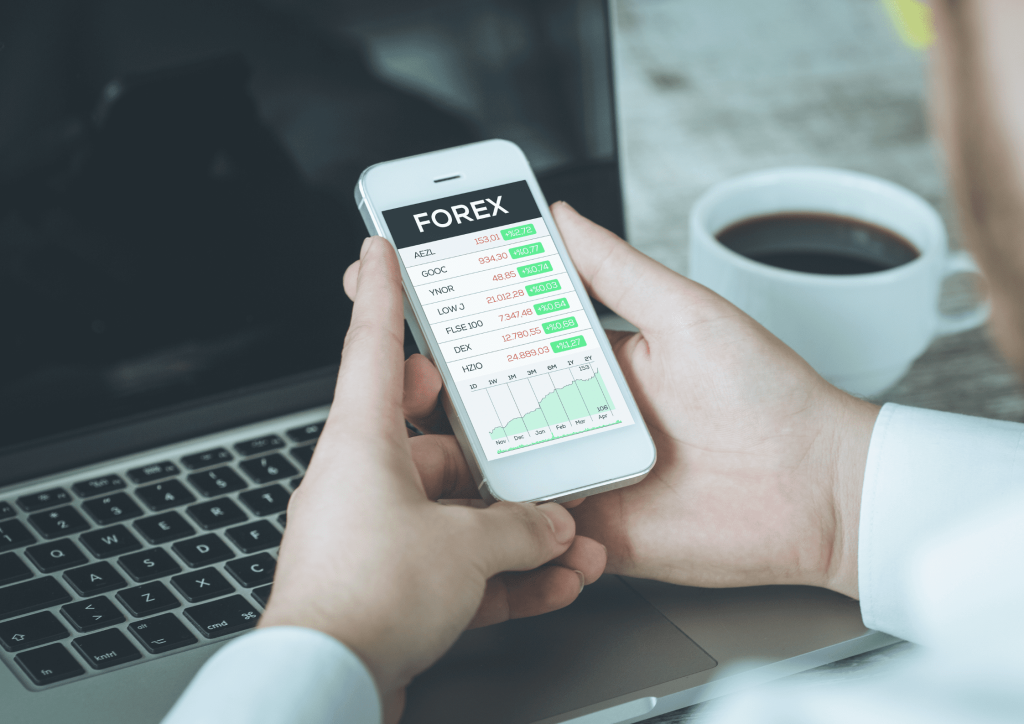 Mobile trading is the act of trading forex using mobile devices, such as smartphones and tablets. This advancement in technology has revolutionized the accessibility and convenience for forex traders, enabling them to stay connected, analyze market trends, and execute trades anytime and anywhere.
With the rapid expansion of high-speed internet and continuous advancements in mobile technology, mobile trading platforms have undergone significant evolution. These platforms now provide traders with robust features and seamless user experiences, making trading on-the-go a smooth and efficient process.
Historical Growth of Mobile Trading
The growth of mobile trading can be traced back to the early 2000s with the introduction of the first mobile trading platforms. Initially, these platforms offered limited functionality, mainly allowing traders to check account balances and receive basic market information. However, as mobile technology advanced and internet connectivity improved, mobile trading gained significant momentum.
A pivotal moment came in 2007 with the launch of the iPhone by Apple, which revolutionized the smartphone industry. The introduction of the App Store in the same year opened up new possibilities for mobile trading platforms to expand their offerings and capabilities.
Forex brokers quickly recognized the potential and began developing dedicated mobile trading apps. These apps provided traders with real-time market data, advanced charting tools, and the ability to execute trades directly from their mobile devices. The availability of these features empowered traders to stay connected to the market and take advantage of trading opportunities on the go.
Increasing Popularity and Adoption
The popularity of mobile trading soared in the following years. According to industry reports, the number of active mobile trading users grew significantly, with millions of traders embracing the convenience and flexibility offered by mobile devices.
The year 2010 marked a milestone in mobile trading history, as the number of mobile trading accounts surpassed traditional desktop accounts for the first time. This shift highlighted the growing preference for mobile platforms among forex traders.
Technological Advancements
Technological advancements played a vital role in the evolution of mobile trading. The improvement of mobile internet connectivity, from 3G to 4G and now 5G networks, enabled faster data transmission and seamless trading experiences.
This, coupled with the development of more powerful mobile devices, allowed for enhanced functionality and improved user interfaces.
Additionally, advancements in mobile operating systems, such as iOS and Android, facilitated the integration of sophisticated trading tools and analysis features into mobile trading platforms. Traders could now access advanced charting capabilities, technical indicators, and real-time market news, empowering them to make informed trading decisions on the go.
Rise of Mobile Trading Apps
The rise of dedicated mobile trading apps further propelled the growth of mobile trading. Forex brokers recognized the potential and began investing in developing user-friendly, feature-rich apps.
These apps provided traders with comprehensive functionality, including real-time market monitoring, trade execution, and account management, all from the convenience of their mobile devices.
Today, mobile trading apps have become an integral part of the forex trading ecosystem. They continue to evolve, incorporating new features, improving user experiences, and offering advanced tools to meet the demands of modern traders.
Benefits of Mobile Trading for Forex Traders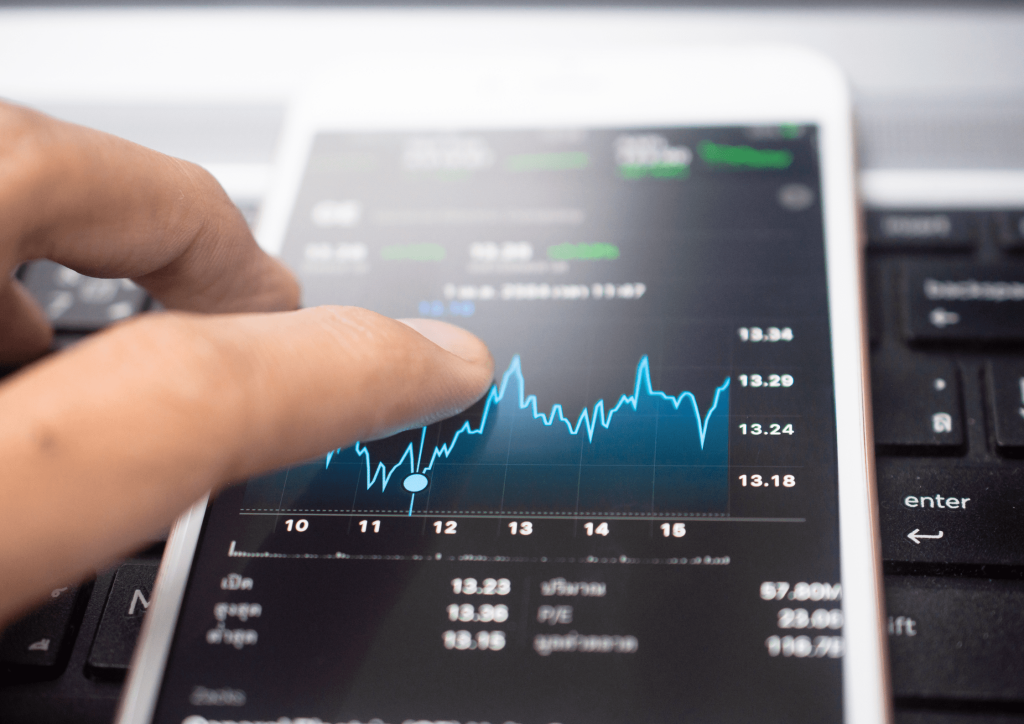 Mobile trading offers numerous benefits to forex traders, enhancing their trading experience and providing them with a competitive edge. These benefits empower traders to stay connected, make informed decisions, and execute trades promptly, all from the convenience of their mobile devices. Discover how mobile trading can transform the way you trade forex and unlock new possibilities in the financial markets.
Let's dive into the myriad benefits that mobile trading brings to forex traders, enabling them to navigate the markets with greater flexibility and seize opportunities from anywhere, at any time.
Accessibility and Convenience
One of the most significant advantages of mobile trading is the unparalleled accessibility and convenience it offers to forex traders. Gone are the days when traders had to be tied to their desks or trading terminals.
Mobile trading allows traders to participate in the market from any location, at any time. Whether commuting, traveling or simply taking a break, traders can easily access their trading accounts and seize opportunities as they arise.
Real-time Market Monitoring
Mobile trading platforms provide traders with real-time access to market data, price quotes, and financial news. This allows traders to stay informed about market movements, track currency pairs, and make informed trading decisions promptly.
Real-time market monitoring is crucial in the fast-paced forex market, where even a few seconds can make a significant difference in trade outcomes.
Advanced Trading Tools and Analysis
Mobile trading platforms offer a wide array of advanced trading tools and analysis features that empower traders to make informed decisions. These platforms often include live charts, technical indicators, and customizable watchlists, enabling traders to perform comprehensive market analysis and identify potential trade setups.
The availability of such tools on mobile devices ensures that traders can conduct in-depth analysis anytime, enhancing their trading strategies.
Instant Trade Execution
Mobile trading platforms facilitate seamless trade execution, allowing traders to execute trades instantly with a few taps on their screens. This quick execution capability ensures that traders can capitalize on favorable market conditions promptly and avoid missing out on lucrative opportunities.
Furthermore, traders can set stop-loss and take-profit levels, monitor their positions, and manage their trades in real time, enhancing risk management and trade control.
Mobile Trading and its Impact on Forex Market Dynamics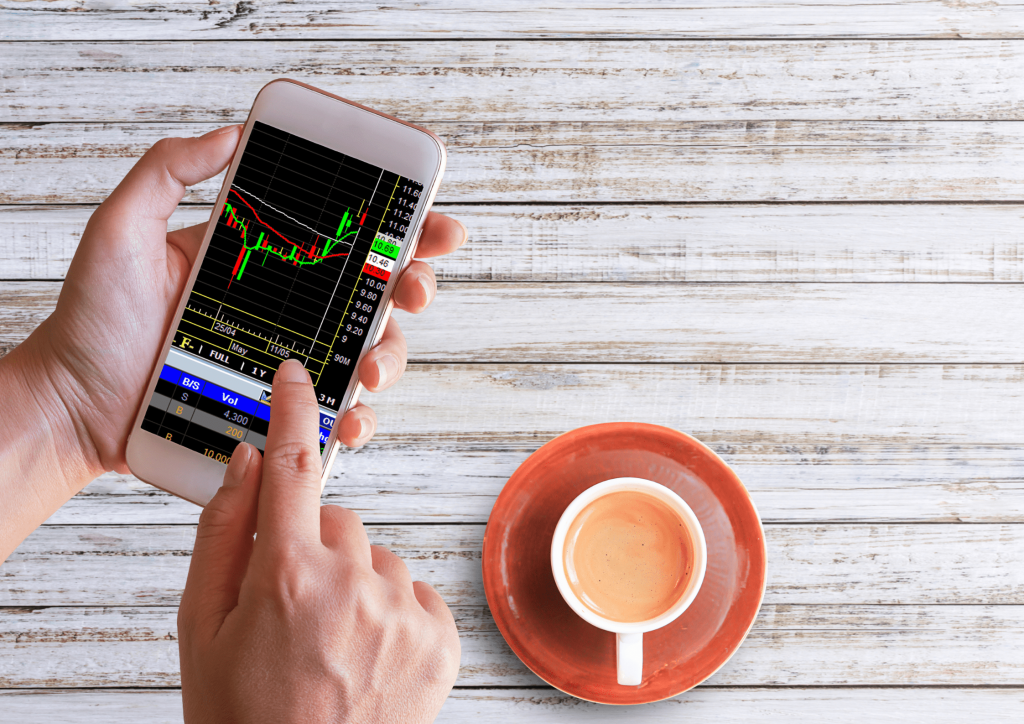 Mobile trading has had a profound impact on the dynamics of the forex market, transforming the way traders participate and influencing overall market activity. The ability to trade forex on mobile devices has revolutionized accessibility and convenience for traders, allowing them to engage in the market anytime and anywhere.
These factors collectively shape the evolving landscape of the forex market and highlight the significance of mobile trading in today's trading environment.
Let's explore some of the key impacts of mobile trading on the forex market:
Increased Trading Volume and Liquidity
The rise of mobile trading has contributed to a significant increase in forex market activity, resulting in higher trading volumes and improved liquidity. With traders being able to participate in the market anytime, market liquidity has improved, reducing spreads and ensuring smoother trade execution.
This enhanced liquidity benefits traders by reducing slippage and improving overall trading efficiency.
Social Trading and Community Interaction
Mobile trading platforms often integrate social trading features, fostering a sense of community among forex traders. These features enable traders to interact with each other, share trading ideas, and even replicate the trades of successful traders.
The ability to connect with fellow traders and learn from their experiences creates a collaborative environment, promoting knowledge sharing and skill development.
Diversification of Trading Strategies
Mobile trading has opened up avenues for traders to explore and implement a variety of trading strategies. Traders can experiment with different approaches, such as day trading, swing trading, and scalping, all from the convenience of their mobile devices.
This diversification allows traders to adapt their strategies to changing market conditions and potentially enhance their overall profitability.
Ensuring Security and Reliability in Mobile Trading
Ensuring security and reliability in mobile trading is of utmost importance to protect traders' funds, and personal information, and ensure a smooth trading experience.
Here are some key considerations and measures to ensure security and reliability in mobile trading:
Secure Trading Environment
Mobile trading platforms prioritize the security of traders' funds and personal information. Robust security measures, such as encryption techniques and secure protocols, are implemented to ensure secure data transmission.
Additionally, traders can take advantage of features like two-factor authentication and biometric authentication available on mobile devices to enhance the security of their trading accounts.
Reliability and Stability
Mobile trading platforms have significantly improved in terms of reliability and stability, with developers continuously refining their offerings. These platforms are designed to handle high market volatility and heavy trading volumes, ensuring uninterrupted access to trading accounts.
Regular updates and enhancements are rolled out to address any performance issues, improving overall stability and user experience.
The Future of Mobile Trading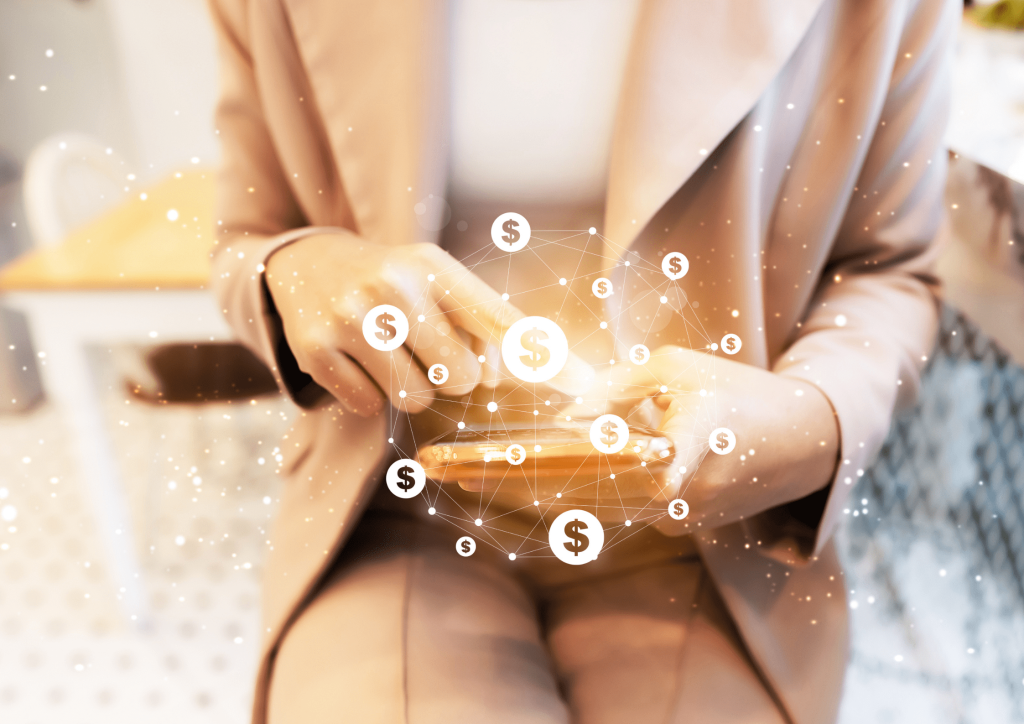 The future of mobile trading is brimming with exciting possibilities, driven by ongoing technological advancements that are reshaping the financial industry. As new innovations emerge, the potential for mobile trading to revolutionize the way we engage with financial markets grows exponentially.
From artificial intelligence and virtual reality to enhanced user experiences and the integration of cryptocurrencies, the future of mobile trading promises enhanced accessibility, advanced tools, and unprecedented opportunities for traders.
Here are some key trends that are likely to shape the future of mobile trading:
Artificial Intelligence (AI) Integration
AI-powered tools and algorithms are poised to play a pivotal role in mobile trading. These technologies can analyze vast amounts of data, identify patterns, and generate trade signals and recommendations.
Integrating AI into mobile trading platforms will provide traders with advanced analytics and decision-making capabilities, potentially enhancing trading performance.
Enhanced User Interfaces and User Experience (UI/UX)
Mobile trading platforms will continue to focus on improving user interfaces and user experiences. Efforts will be made to streamline navigation, provide intuitive charting capabilities, and enhance overall platform usability.
Enhancing UI/UX will make mobile trading more accessible to traders of all skill levels, ensuring a seamless and enjoyable trading experience.
Integration of Emerging Technologies
The integration of emerging technologies such as virtual reality (VR) and augmented reality (AR) may revolutionize mobile trading experiences. Traders may be able to visualize market data in three-dimensional environments, interact with charts using gesture controls, and gain a more immersive understanding of market dynamics.
These technologies have the potential to transform the way traders analyze and engage with the forex market.
Also Read: Copy Trading Software
Takeaway
The rise of mobile trading has ushered in a new era for forex traders, empowering them to trade on-the-go and capitalize on market opportunities from anywhere in the world. The accessibility, convenience, and advanced features offered by mobile trading platforms have revolutionized the forex industry, enabling traders to stay connected, make informed decisions, and execute trades promptly.
As technology continues to evolve, mobile trading and the use of mobile trading apps have become increasingly important in shaping the future of forex trading. Traders who embrace mobile trading apps, such as the best stock trading apps, gain a competitive edge, benefiting from greater flexibility, enhanced capabilities, and a wealth of innovative trading tools.
Mobile trading apps offer convenience and accessibility, allowing traders to start trading, monitor the stock market, and execute trades anytime and anywhere. With features like price alerts and completely free stock trades, these apps provide a seamless trading experience.
While desktop trading platforms still play a significant role, the power and portability of mobile trading apps cannot be underestimated. Platforms like the Fidelity mobile app and IBKR mobile app are leading the way, offering the best stock apps with advanced charting tools and access to a wide range of investment options, including mutual funds.
As traders navigate the dynamic and fast-paced stock market, utilizing the best trading app becomes essential to stay ahead of the curve. In conclusion, the rise of mobile trading apps is revolutionizing forex trading, empowering traders with flexibility, cutting-edge tools, and the ability to seize opportunities in real time.
Frequently Asked Questions
Is mobile trading secure?
Yes, reputable mobile trading platforms prioritize security and employ encryption protocols to protect user data. By using strong passwords, enabling two-factor authentication, and keeping devices updated, traders can enhance the security of their mobile trading activities.
Do mobile trading platforms offer the same features as desktop platforms?
While mobile trading platforms may not have all the exact features of desktop platforms, they have evolved significantly and now offer advanced charting tools, real-time data, trade execution, and account management capabilities.
What happens if I lose internet connectivity while trading on my mobile device?
If you lose internet connectivity while trading on a mobile device, most platforms will attempt to reconnect and complete the trade once the connection is restored. It's advisable to maintain a stable internet connection and consider setting up stop-loss orders to manage risk in case of unexpected disconnections.